Good morning! For the first time in a long time it actually feels like it should be Monday. I think because we created a long weekend for ourselves and allowed Friday to officially begin the weekend. And when you have a break from sports it seems like a gloriously long weekend. Not that I don't love being on the field, but it sure does free up some time. Here is our Monday Morning Wrap-Up.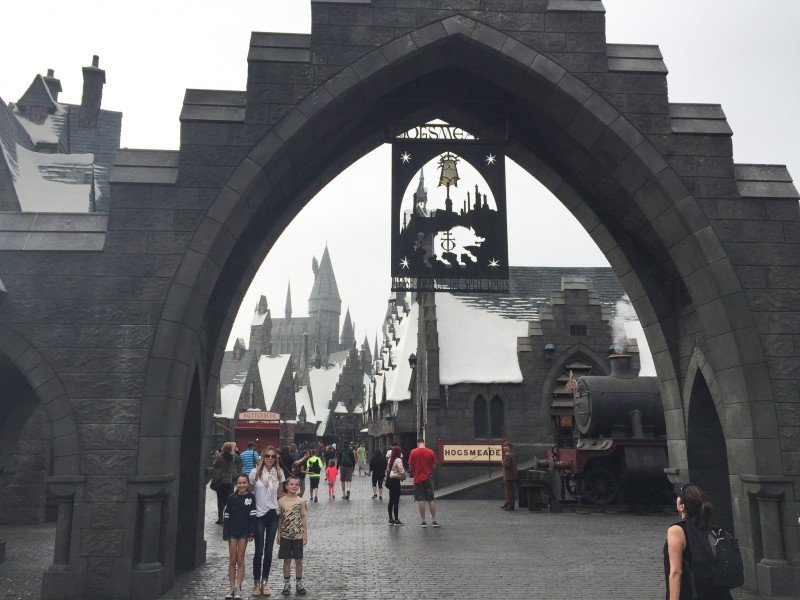 Friday we hit up Universal Studios for our son's 8th birthday. Both of my children have LOVED reading the Harry Potter books and they seriously savored the day in the Wizarding World. I will share tips and tricks on making this as easy as possible in an upcoming post. But the day was fantastic and so special for our son.
When you are at Harry Potter World all day the day before the family party and don't have time to bake a cake, you end up with a very blue one from the local bakery. Our son picked it out and loved it but let me tell you! Blue icing is the bane of my existence now. Let's just say it makes a huge mess. But with that mess came a ton of fun and we enjoyed celebrating this young man with grammy and papa. Constantly amazed by this boy and all that he has to offer this world. Very lucky to be his mommy.
Oh, and every time we do a party like this, I use wrapping paper as the runner. You just can't beat the cute options out there and it gets rolled up and tossed after blue icing makes its way to it! Home Goods is my usual spot for wrapping paper as I like how thick it is. And there is always enough paper for the runner and wrapping gifts so everything ties together beautifully.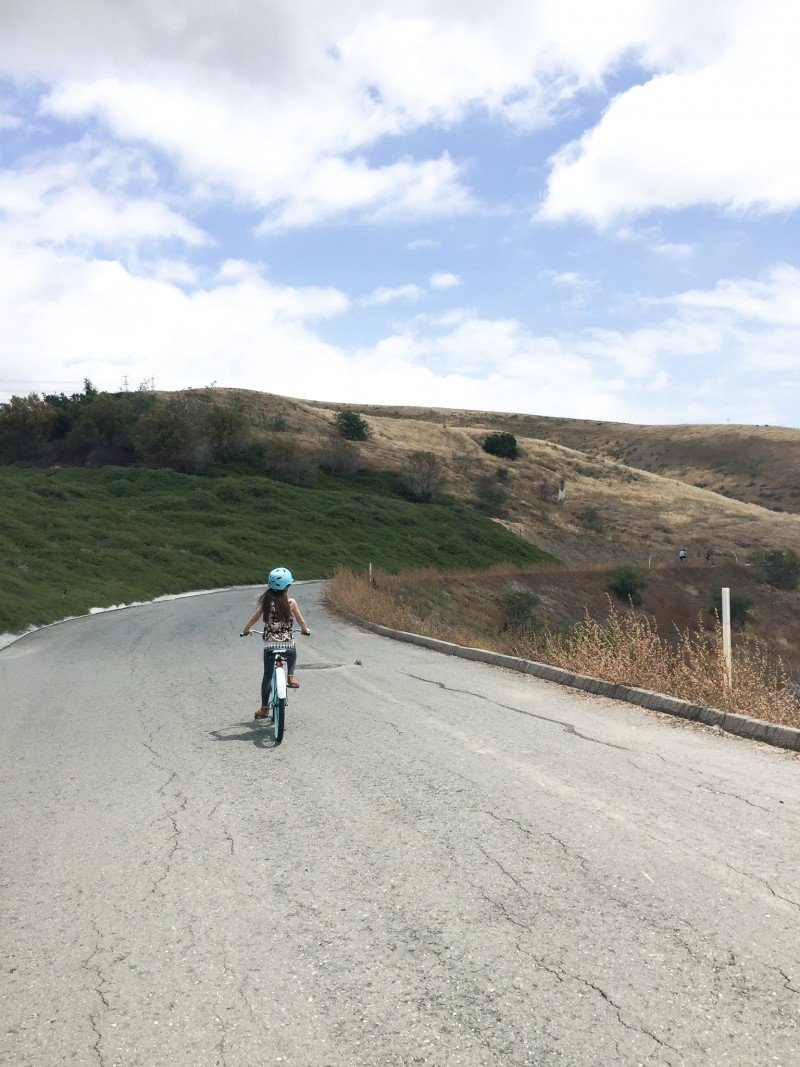 We also spent more time on bikes this weekend as our son also received a bike for his birthday. You can tell we need rain from this photos, but we are so fortunate to have so many bike trails near our home. The kids could spend hours out on their bikes.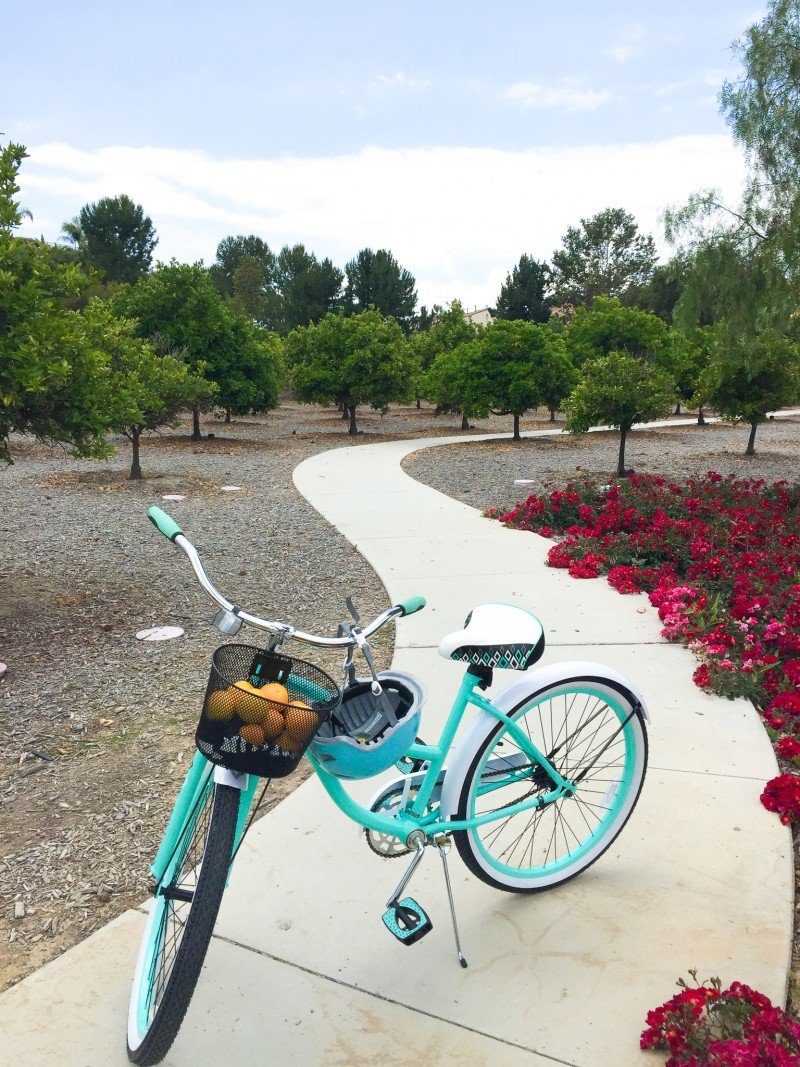 And remember the photos of my romper in the orange groves? Well those groves really are a part of our normal life (minus the high heels!) and we love to ride to pick oranges. Not really the season but the kids try their hardest to find some good ones. And I am still getting emails about this cute bike of my daughter's. Even I want it. You can find it here.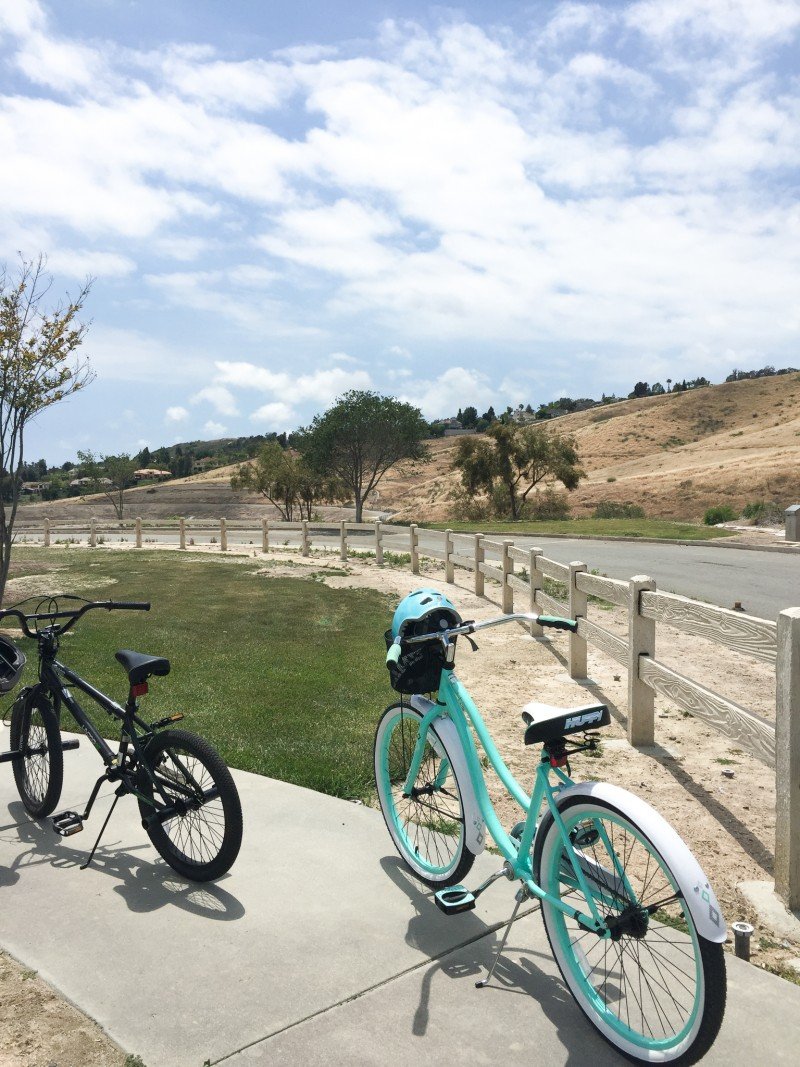 Then we parked our bikes and played in the park for quite some time. My kiddos taught us some silly game called Lava Monster and we played until we laughed so hard we cried. Nice to just unplug and be together for such an extended amount of time. Both days of family time felt like a recharge.
And in true fashion, I can only relax for so long before needing to check something off of my list. We did a two hour clean up of the garage. It just gets a bit out of control every once in a while. And thought I would post an updated photo. This still remains one of my most pinned projects of all time. While that surprises me, I must say that we have loved these tab curtains covering our junk for years now! You can see the original post here. They have worked so so well. Some people were concerned about them getting dirty, but as you can see, that is on that case. They still look like the day we put them up.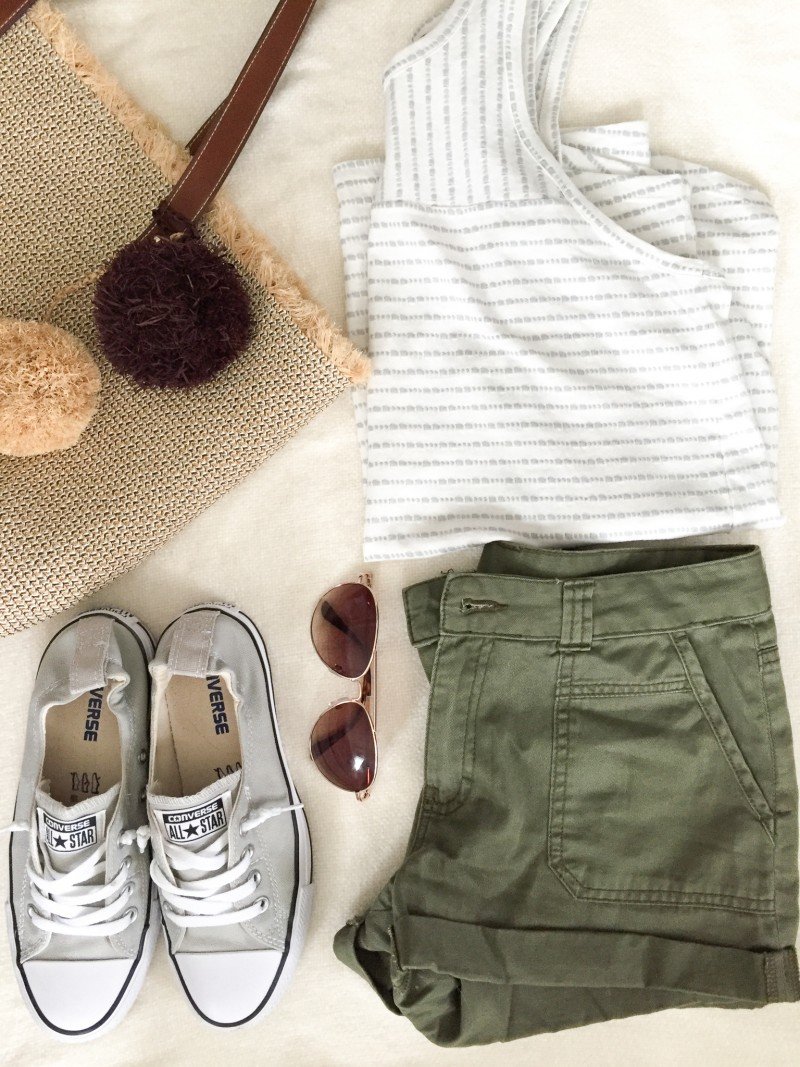 Shop This Look

On the fashion front, some summer things that are on high rotation over here. Many of you have emailed about the Converse after I posted them here. I bought one 1/2 size down and like the way they fit. I know the reviews said you don't need to do that but my usual size was just too roomy. I hope that helps. And I wear them without socks (just a sprinkle of baby powder) or with the no show thin socks.
And I have to leave you with the most gorgeous inspiration. I stumbled upon this East Hampton beach house designed by Chango & Co. and almost fell off my chair. I say yes to this space!
Good luck with your Monday!!! Are you ready? I am still sipping coffee and folding laundry. Yes, glamorous start to the day, I know.