Good morning! Are you ready for Monday? I woke up so excited because our painter is here. After a repipe you need to do a ton of painting. He will tackle that as well are our new spaces upstairs. What would take me two weeks will take him three days. So it's a very happy start to the week over here. The weekend was all about family. It was another emotional one. Here is our Monday Morning Wrap-Up.
Date Night In
We kicked off the end of the week with a date night in. We were supposed to go out but that fell apart so my husband offered to cook dinner. It was fantastic. With Pandora playing and him cooking, it was such a treat. Plus I didn't even need to get ready. Win-win.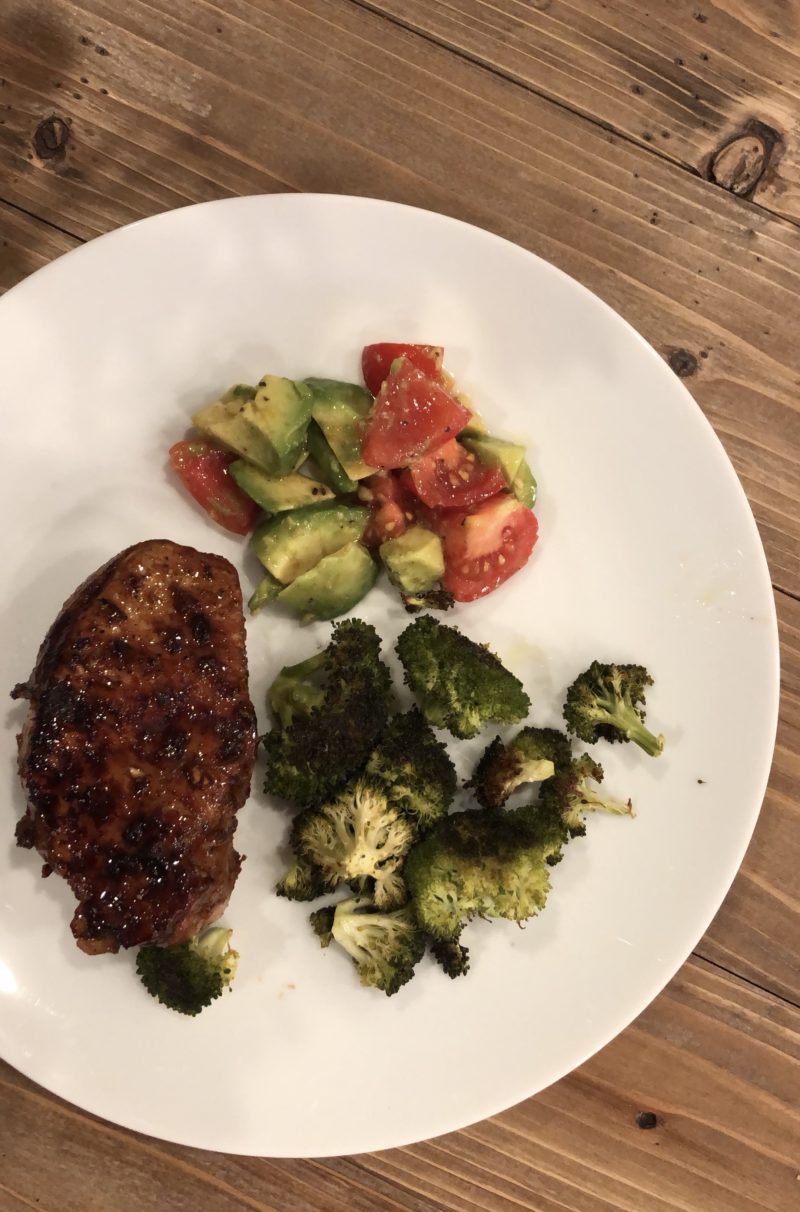 He made glazed pork chops and they were delicious. I will post his recipe soon.
WALK TO END ALZ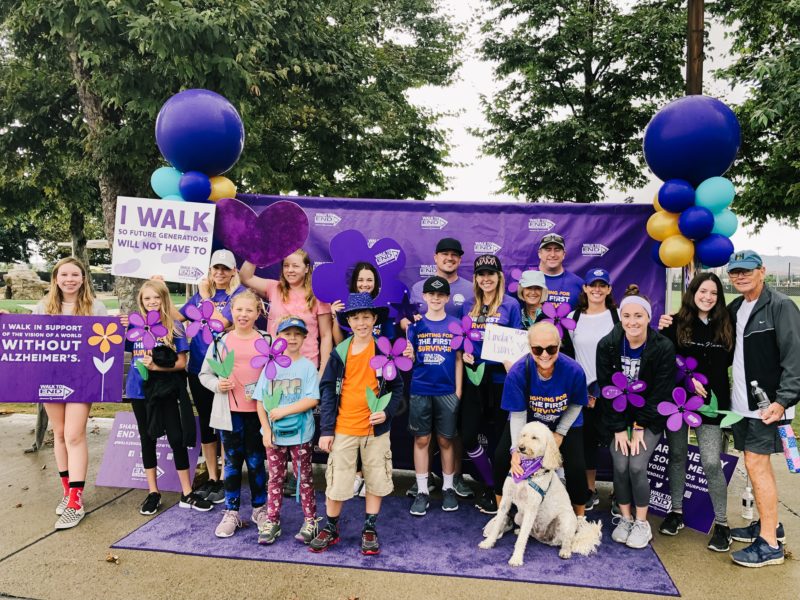 This weekend was the big Walk to End Alzheimer's. This event is so near and dear to our hearts. I am always so touched by the people who work tirelessly to put it on and all of the darling volunteers who cheer for the walkers. It's one of the most inspirational days of the year for us.
We love these faces so much. They all survived a random downpour and endured being wet and cold. They showed up and walked beside us and for that we are so grateful.
THE PURPLE FLOWER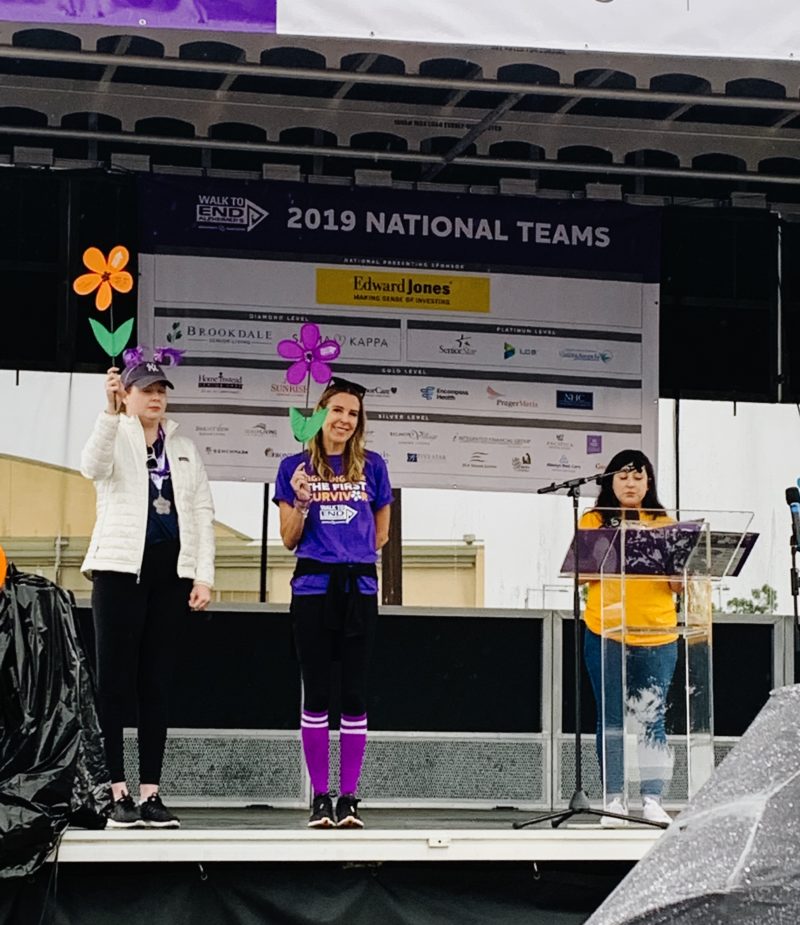 This year I represented the purple flower. That signifies having lost someone to Alzheimer's. I thought I was going to be able to keep it together but I cried throughout the entire presentation. Soon after this photo was snapped, a darling couple stood next to me. The husband holding a yellow flower (as the caretaker) and the wife holding a blue flower ( currently living with Alzheimer's). She looked at me and said, "Isn't this nice?" My heart. That is something my mom would have said. We long for the time when someone holds a white flower symbolizing the first survivor of this horrendous disease. I want to be there.
SWEET FRIENDSHIP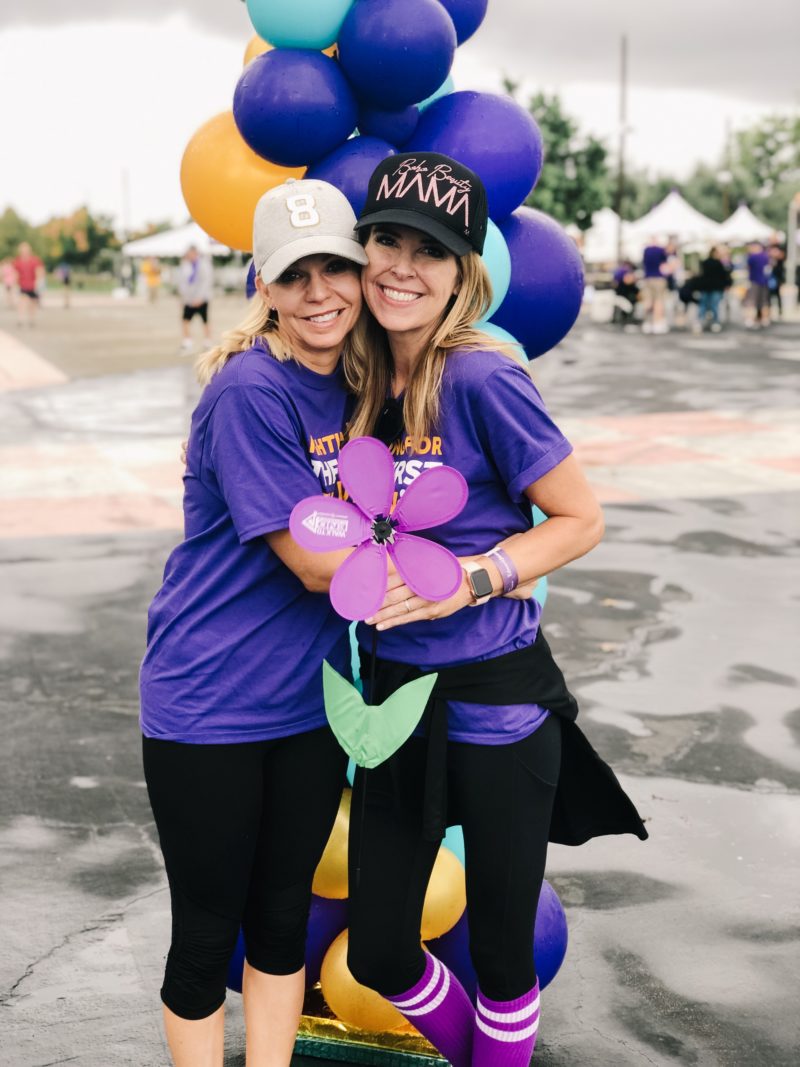 This cutie is the most loving and supportive and cries right along with me. So honored to know her friendship. Thank you, Steph.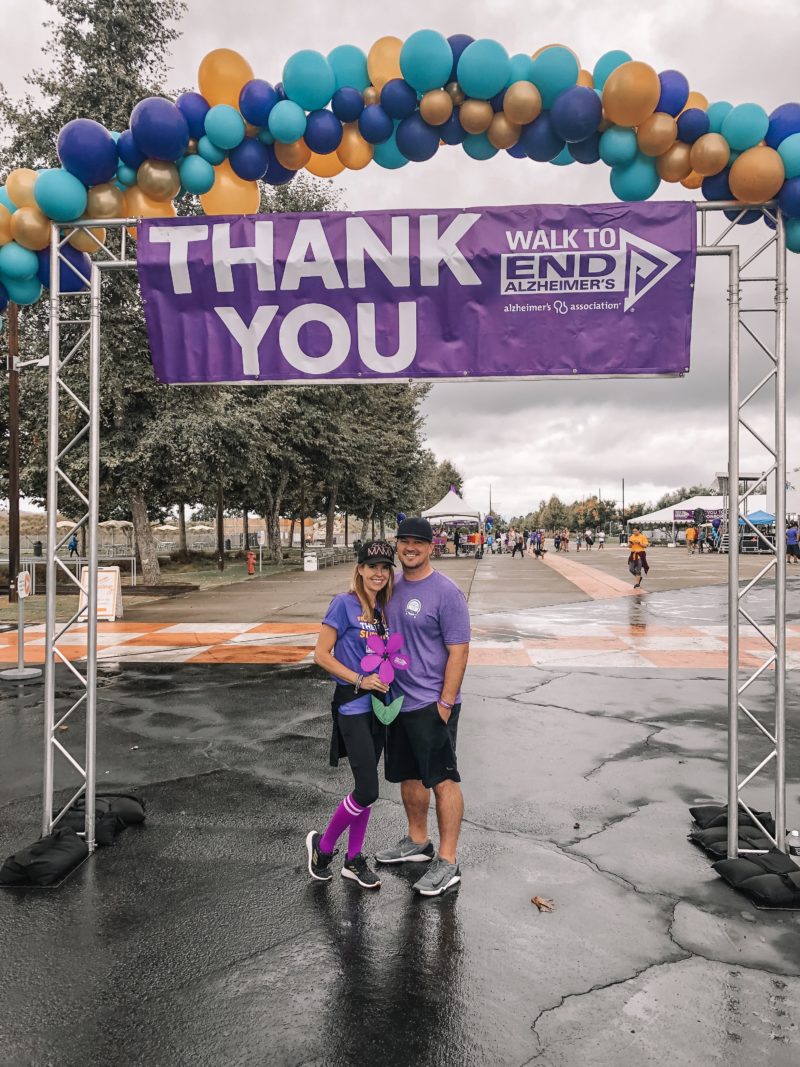 Thank you to everyone who donated, prayed and walked. We love you all.
OUR REASON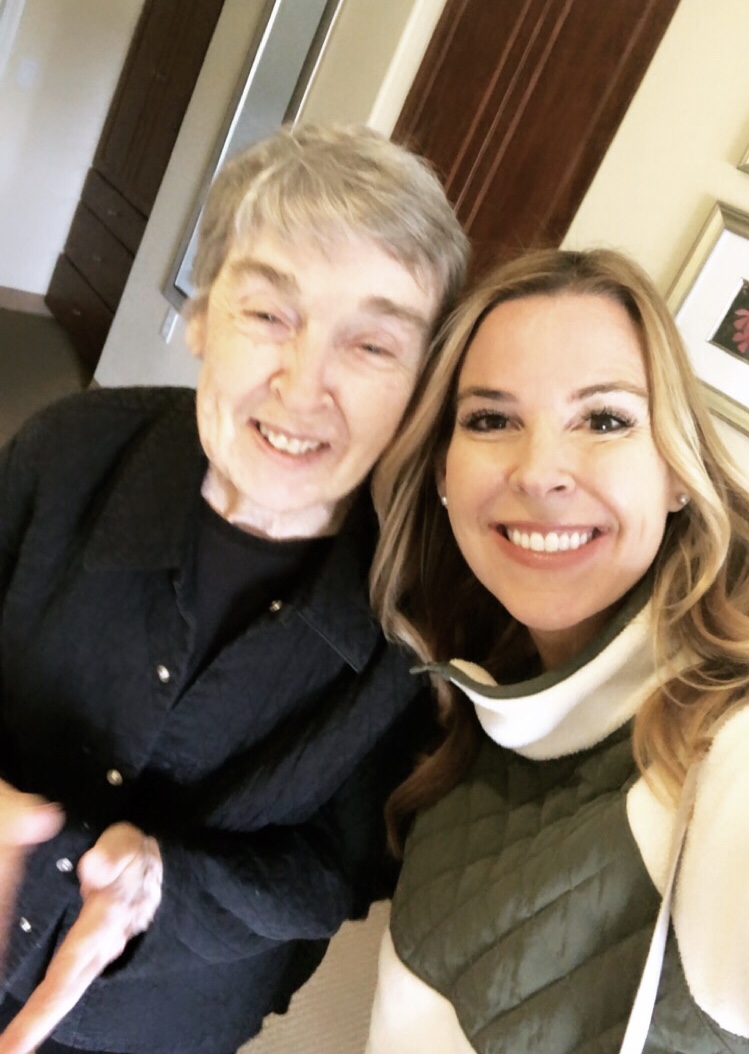 And a reminder of why we do this. I adore this photo of my mom. She was so excited to see me and was clapping her hands. Such an infectious joy.
NEW PILLOWS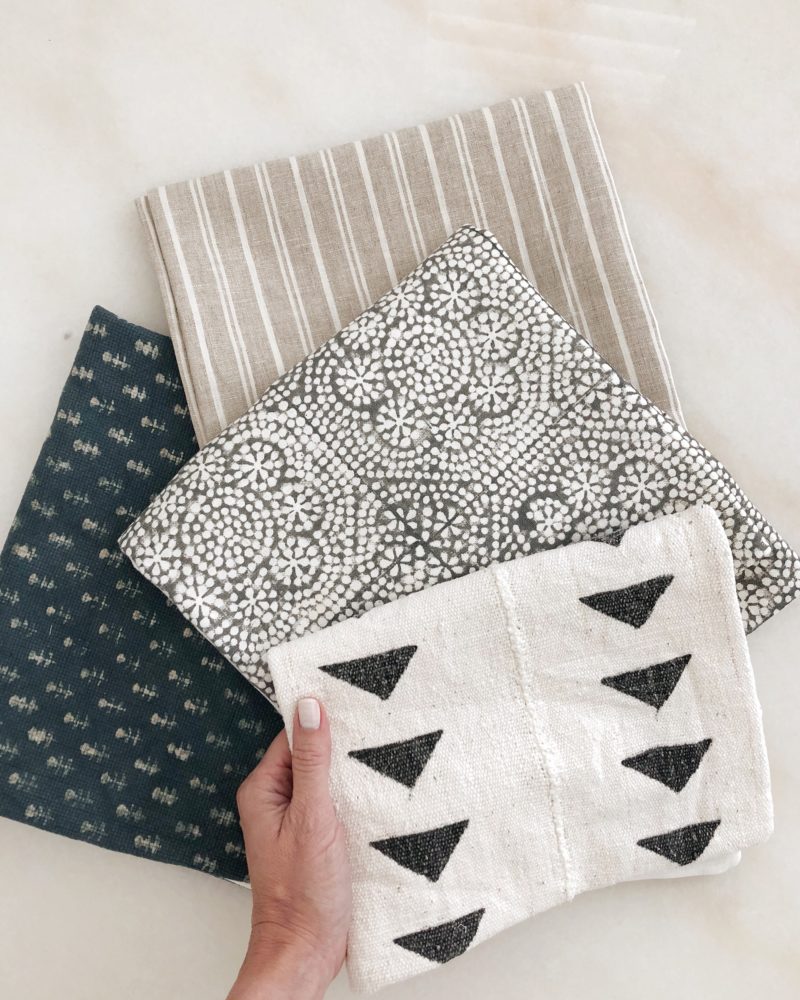 If you follow me on Instagram you may have seen these beautiful pillow covers I ordered from my girl, Danielle Oakey. I am in love with them and can't wait to add them to our space.
HAPPY BIRTHDAY, DAD
Today is my dad's birthday. I am sure he is so happy to have the love of his life with him this year. Dad, we hope you have the best celebration ever. We love you.
*Read about our superhero here.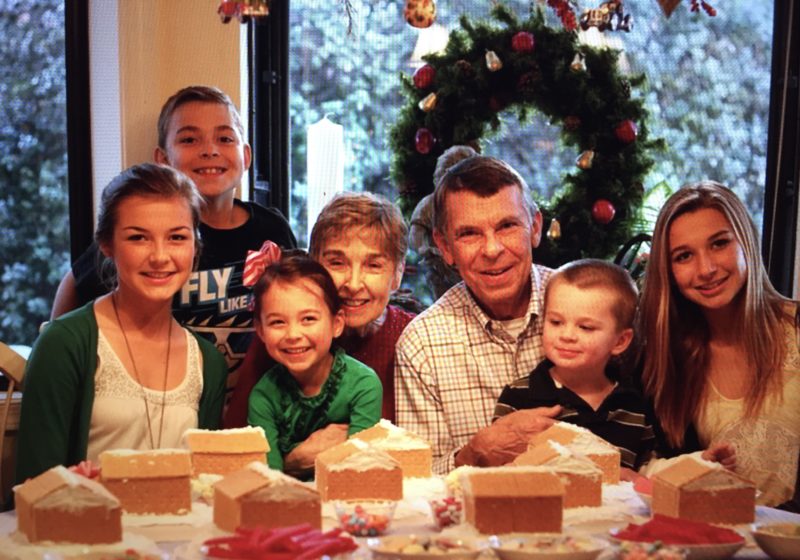 This is one of my all time favorite photos of my parents with the grandchildren. They hosted a gingerbread house making night every year. Sure miss these times but we are happy to carry on the tradition.
CAN YOU HELP?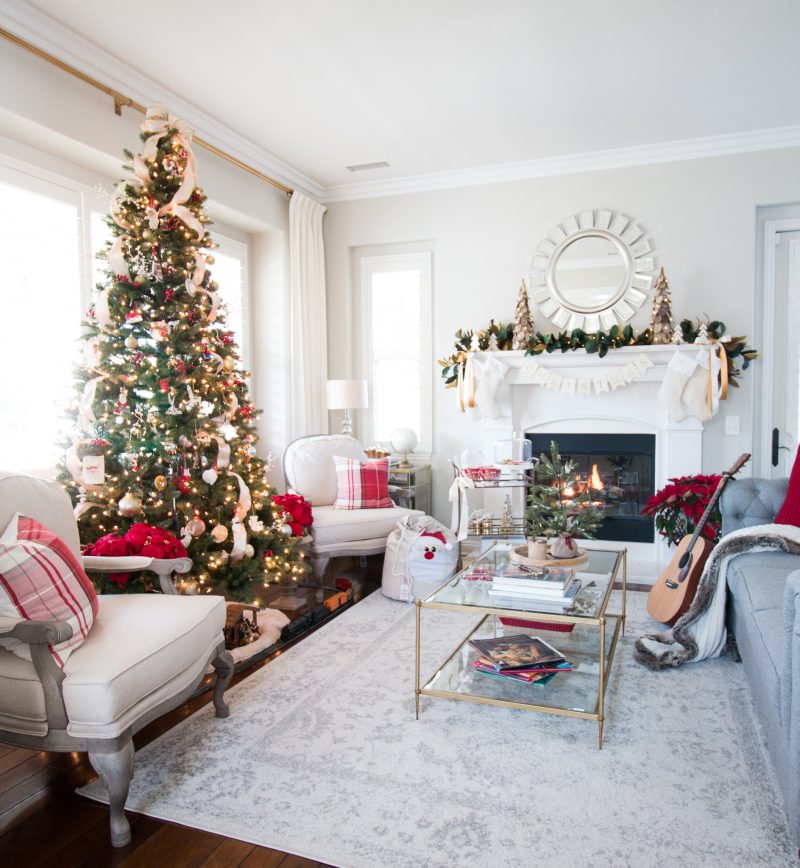 Don't worry. Our tree is not up. This was a throwback to our holiday tour because suddenly it dawned on us that we need a new tree this year. This one served us so well for over 8 years. We LOVE this tree. But the last couple of years we have been fighting lights going out. And not just here and there. We know how to fix that with that light gun. But we literally had to wrap new strands of lights on it and we started to worry about the safety of it all.
I think we may have to buy a new one and I'm wondering if you have any great sources. We looked at the major spot last year (Home Depot, Lowes, Target) and they all looked so fake. This one happens to look pretty darn real so we have been spoiled. If you have a secret spot to purchase a good looking faux tree, please let me know.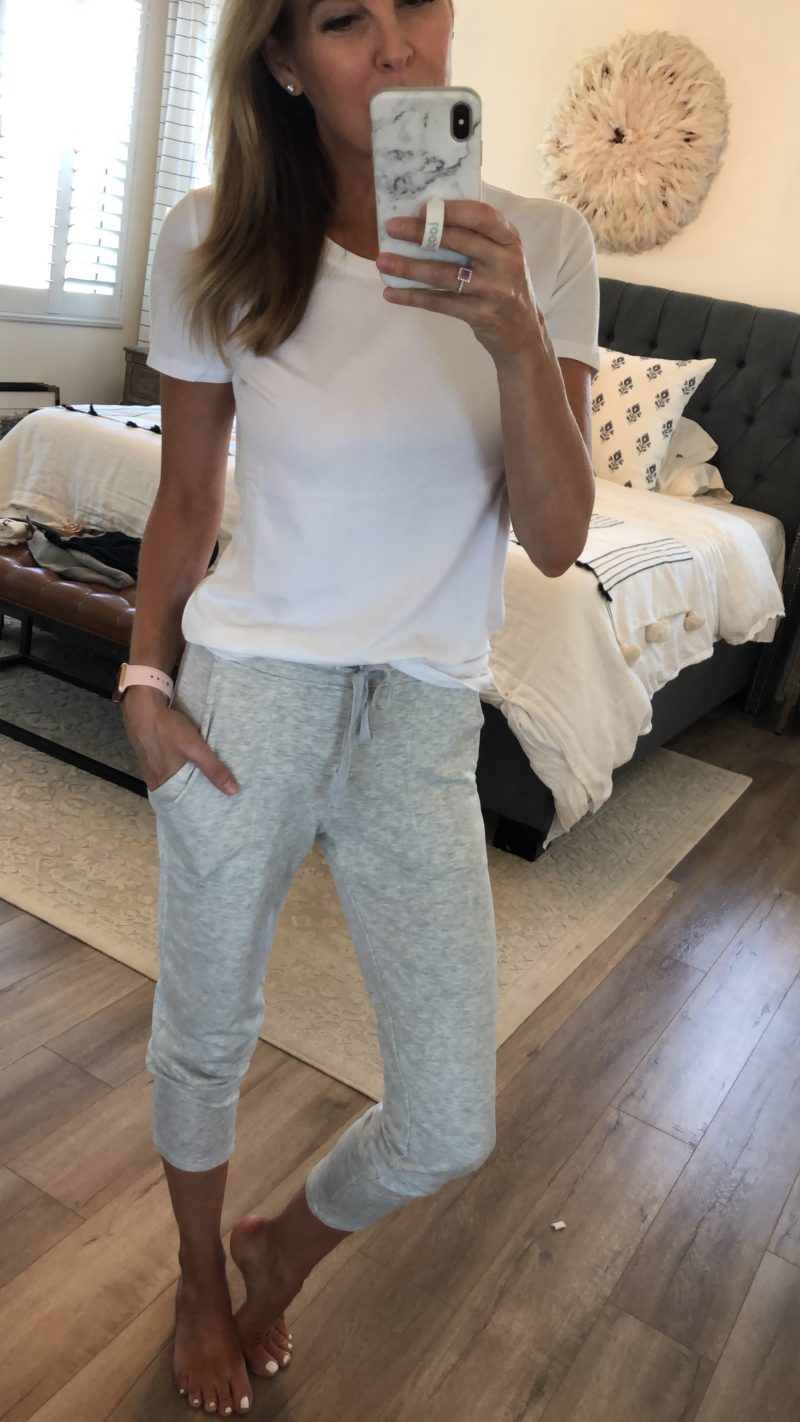 Seeing photos of our house decorated for Christmas instantly gives me all of the feels. It's a time to lounge and enjoy the family. These soft pants were a late addition to my Saturday Shopping post so in case you missed them I wanted to share that they are 50% off plus free shipping. They are INCREDIBLE. Softest pants I've every worn.
Wishing you the best week. I hope your Monday is a smooth one. Thank you for taking a moment to stop in. xo