Monday, we are ready for you! Well, I think we are. Truth be told we haven't worked so hard in one weekend in quite some time. It was one project after the next which put us in bed at 8:45 pm last night. With upcoming travel weekends and the holidays, we are trying to get things accomplished. Anyone else in the same boat? Here is our Monday Morning Wrap-Up.
PROJECT TIME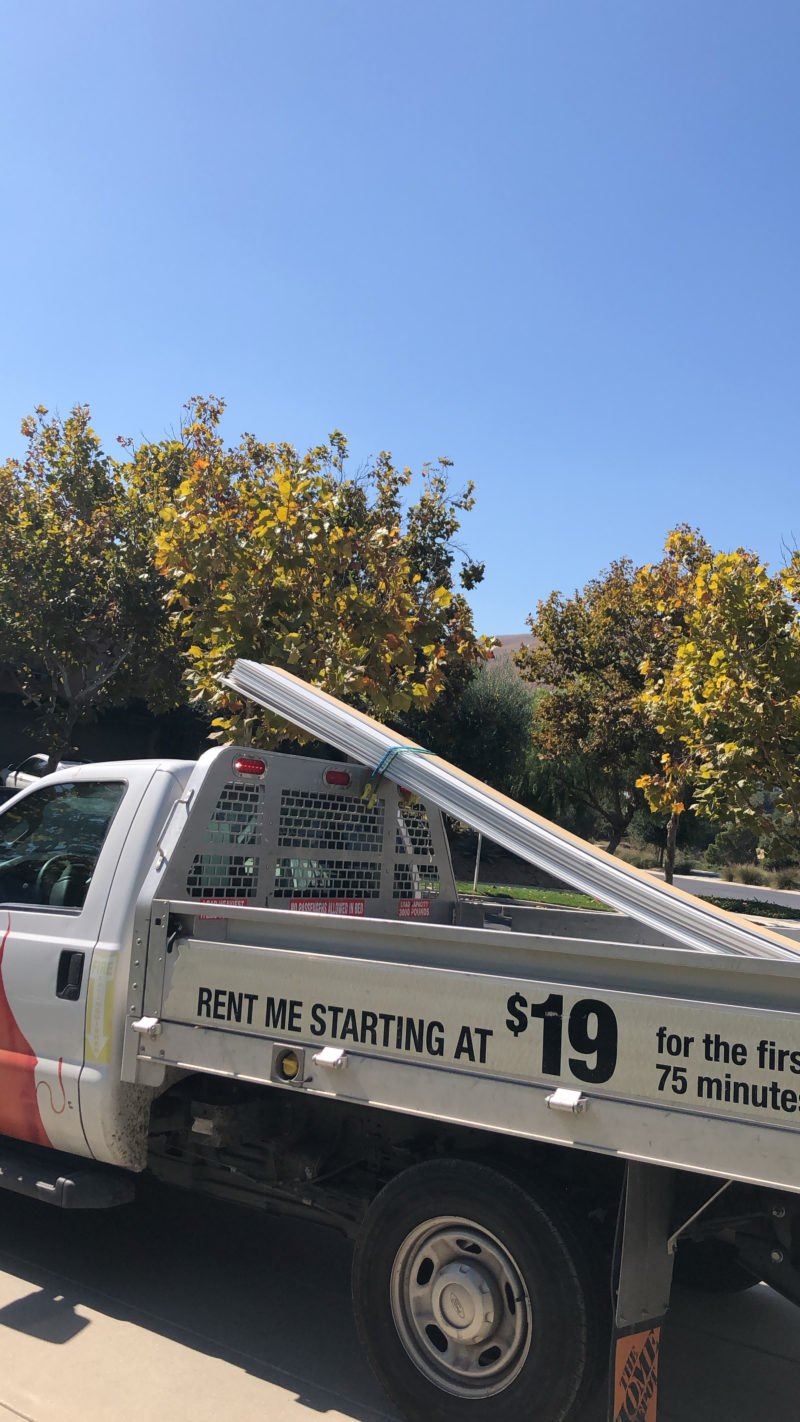 Did you know you can rent a Home Depot truck for $20. It's actually a great way to go. We were buying the shiplap panels (12 foot) which would not fit in our car. This was so easy. You can rent it for 75 minutes which was more than enough time to run them home and return the truck. Plus you can see the back has that grate so you can use a bungee cord to secure whatever you buy.
I spent my Friday painting 18 boards. It's safe to say I am ridiculously sore from the project. Sadly, I am sure that speaks to my age but bending over in an awkward angle for hours did a number on me. But it was so fun to be so productive. This is the blank wall in our new teen space and it will host a television as well as a couple of club chairs. You can see the design plan here.
A WHOLE NEW LOOK
This was a quick iPhone snapshot but we are so excited with how this has turned out. The smooth finish on the boards is thanks to this paint sprayer. I will do a tutorial on using it soon as many of you messaged me about your fear of using one. Happy to pass along my tips. I learn something new every time I use it.
COLOR CRUSH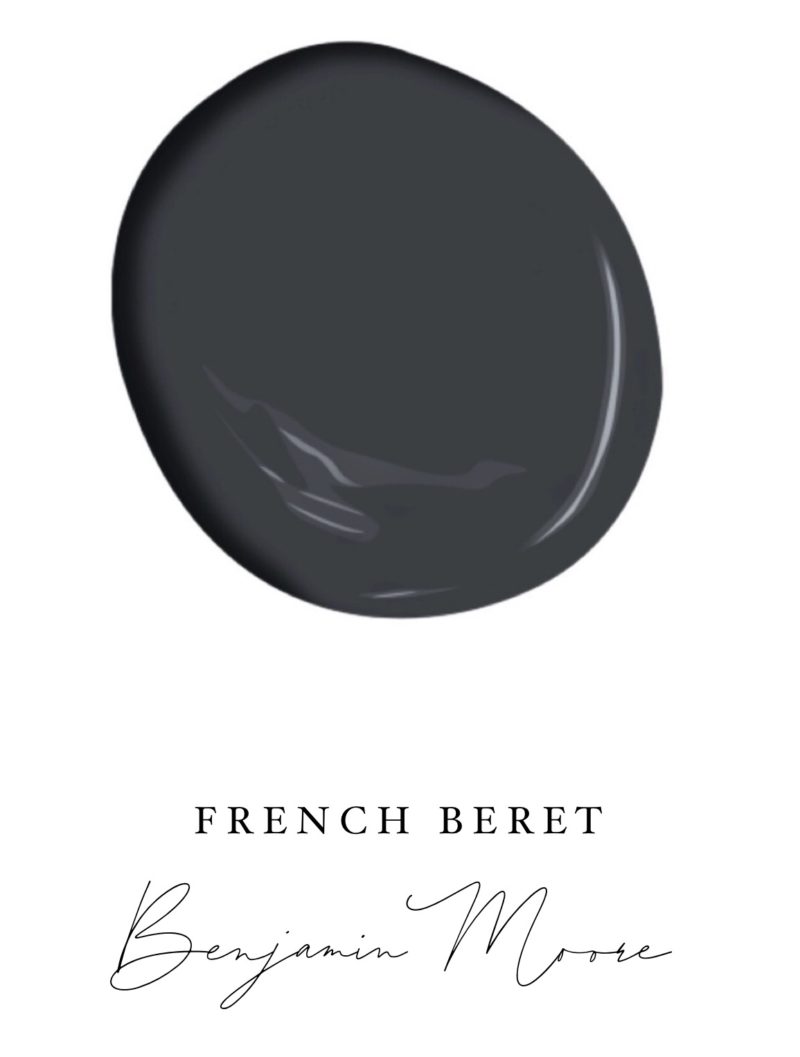 Pretty much in love with this color. It's a dark charcoal gray. Not quite black but rich and beautiful. Looking forward to sharing the room with you soon.
ONE DISH MEAL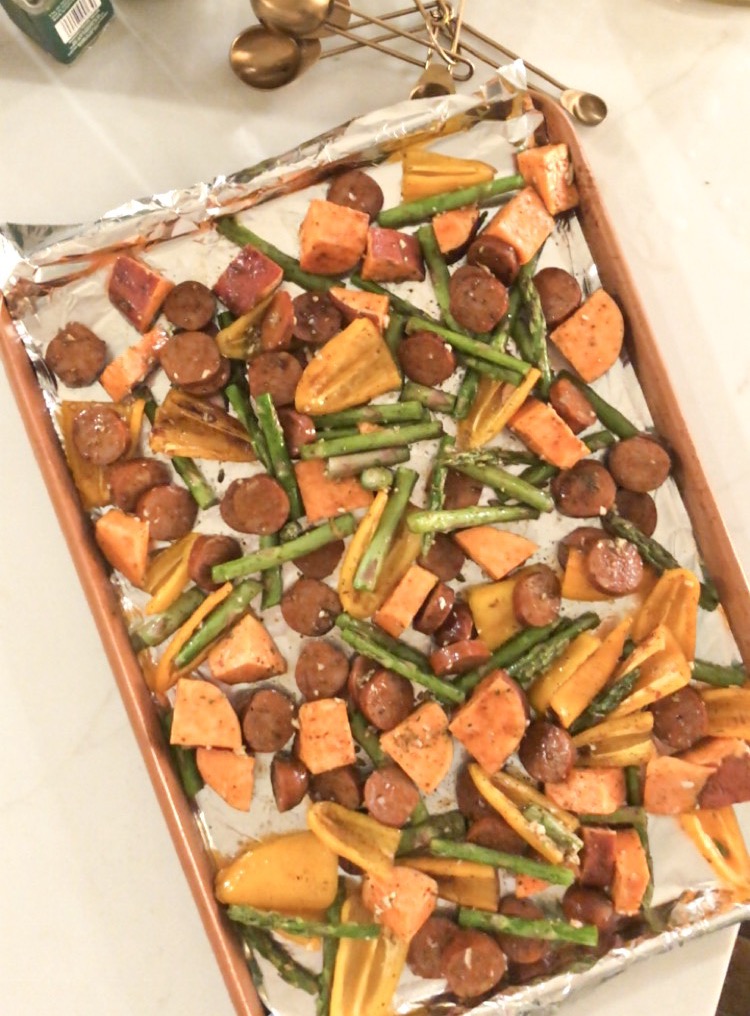 If you are looking for a quick and easy meal this week, try this one pan honey garlic sausage and veggie dish. So darn good. Oh my gosh! We served it over quinoa and everyone LOVED it. Another home run from Clean Food Crush.
SWEET TREAT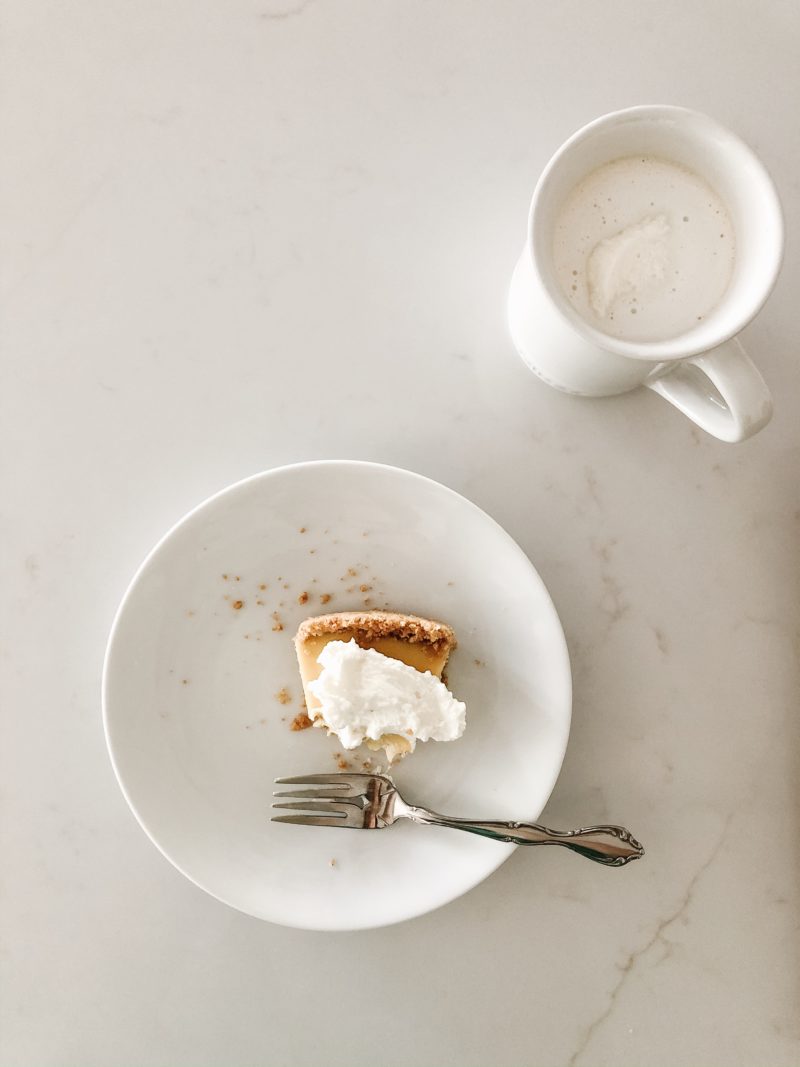 A big kudos to my daughter. Most know I don't have a sweet tooth but when she makes her key lime pie and homemade whip cream I crumble. I even put the whip cream in my coffee. This was a welcome treat amidst our DIY projects.
SURPRISE RAINBOW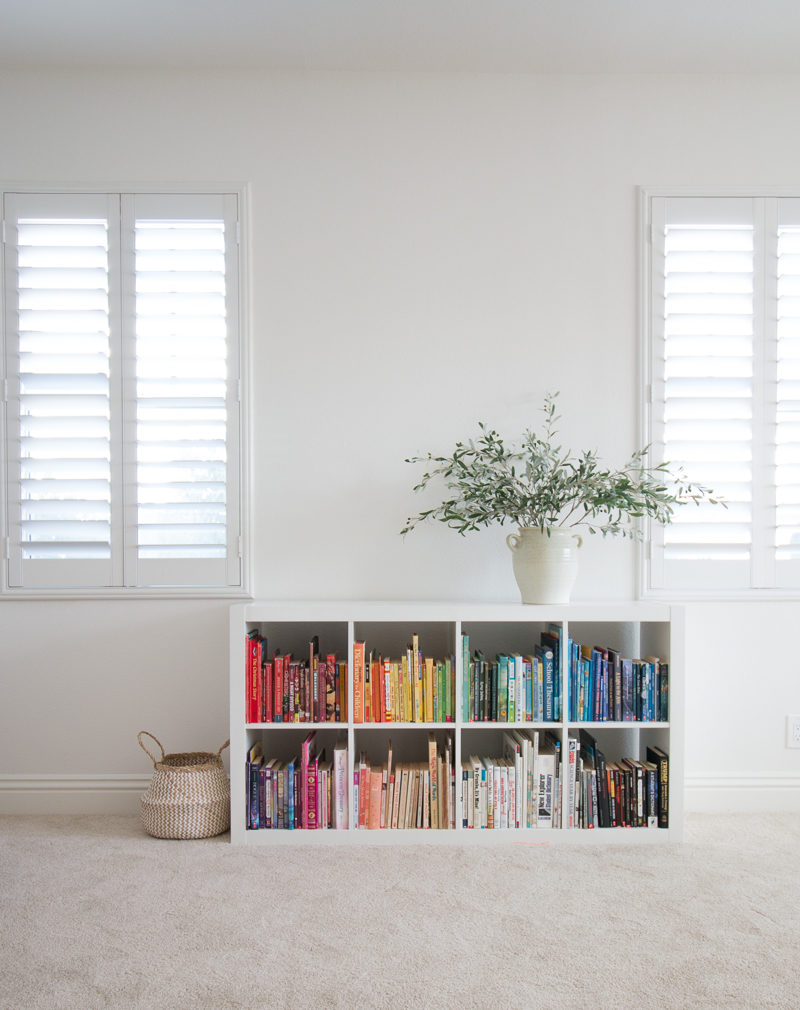 She also surprised me with this rainbow bookshelf. I had asked her to arrange the books in our new bonus room and this is what she did. Swoon. Girl after my own heart.
COZY SWEATER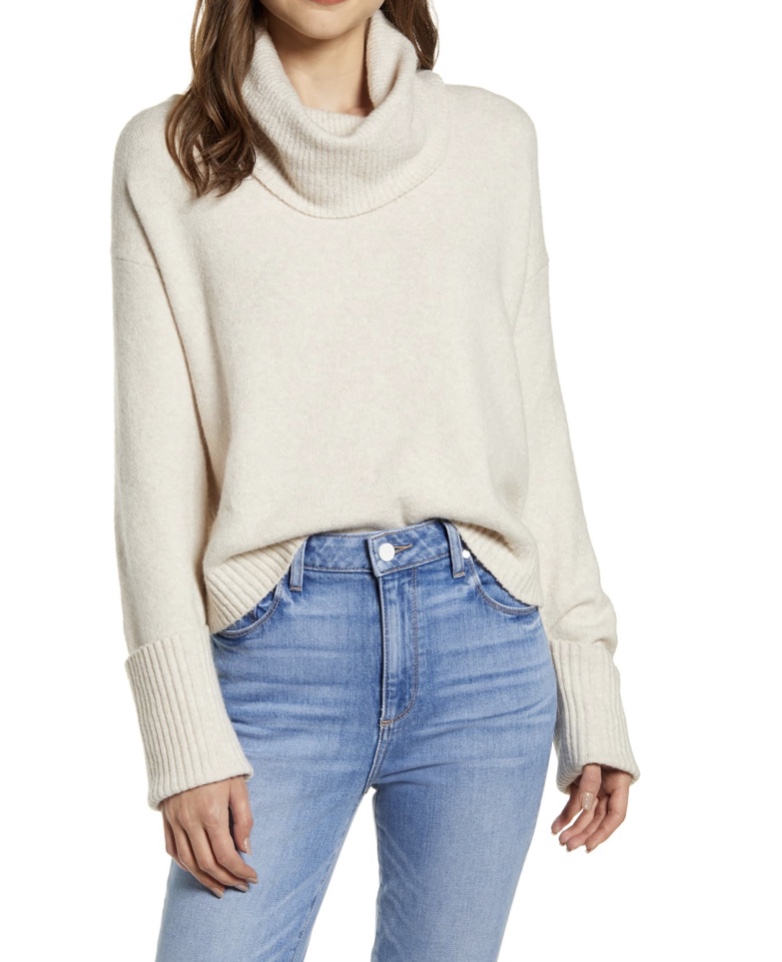 Over the weekend I shared a video on Instastories. I was wearing this sweater and had so many questions about it. It's a great sweater, ladies. It is extremely soft. The sweater does run large so size down. The xxs fits me well.
SNAG IT NOW
This parka is a J.Crew best-seller and sizes go quickly. I bought a size 4. It's is warm, cozy, and darn cute. It's 40% off but you can score an extra 20% off with code: THESKIMM. That reduces the price by over $200. Yasssss!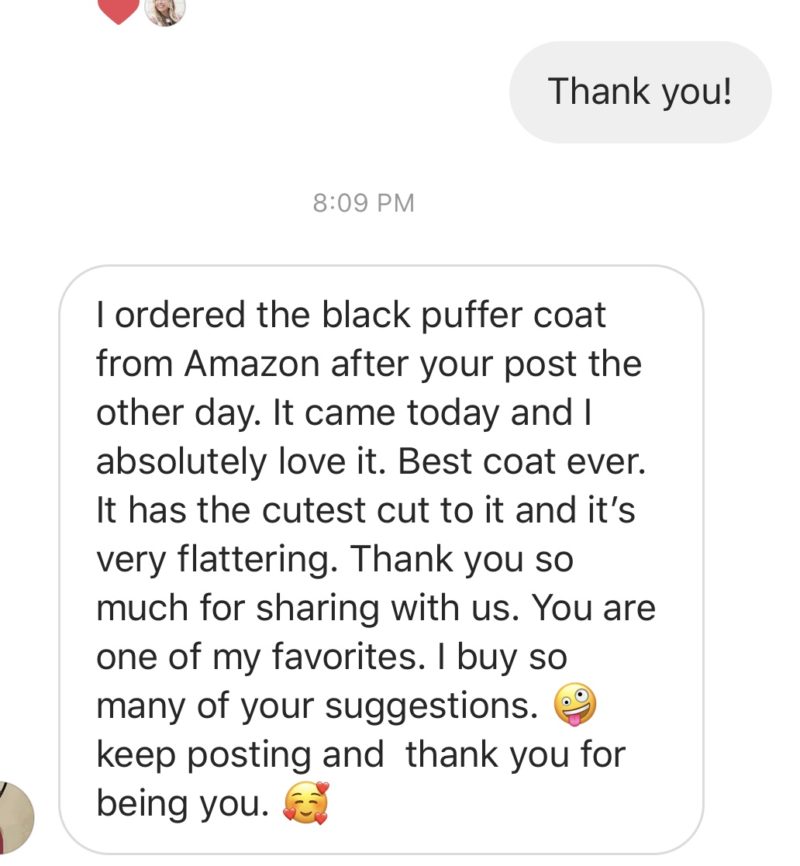 Hearing from one of you about one of my recommendations always makes my day. The pieces I share are really things I love. So thankful for this community we have built.
GREAT WINTER COAT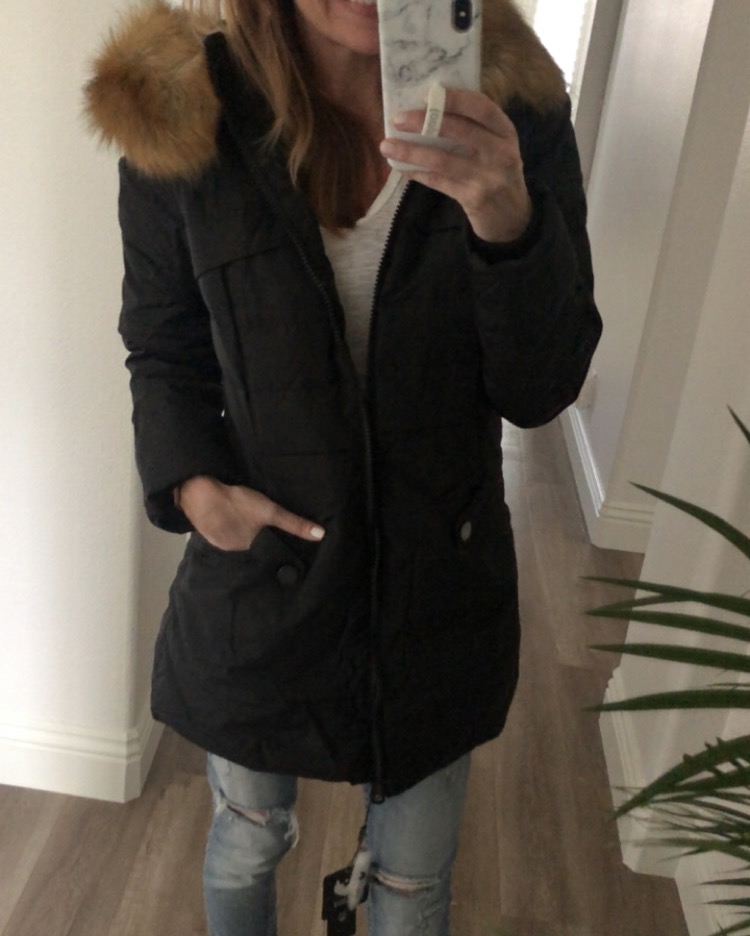 I shared this coat on Instastories. I was supposed to be on my way to Aspen this week and was planning to take this. Super bummed that fell through but I will be looking forward to traveling with it soon. You can read the full review of it here.
HIGHLY RECOMMEND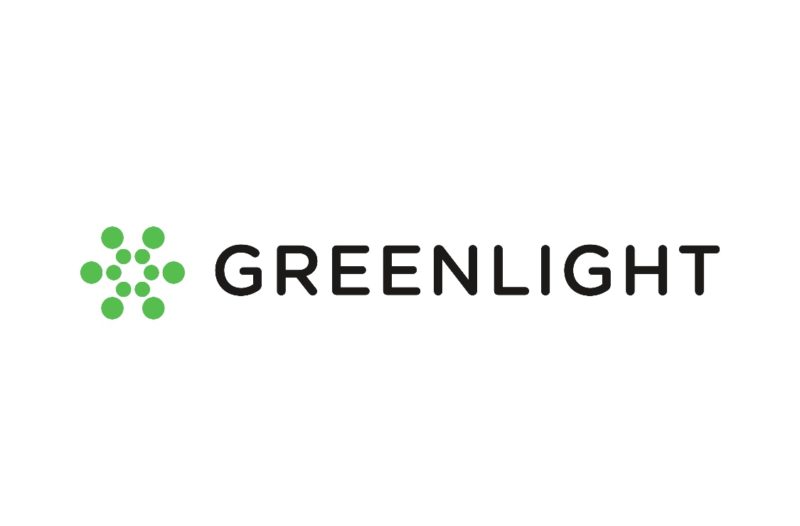 Quick update on Greenlight. Do you remember when I shared about this app for kids in the Five to Know post? It allows them to have a debit card and it's been life changing for us. You can read why we love it here but I had to share something that happened last night. We pay the children their allowance on Sundays. So yesterday the app popped up with a message that said, "Did the kids complete their chores or should payment be suspended." Something to that effect. Let me tell you. . . those chores were done in no time after we told them that. LOVE this app.
Ok, ladies. Let's hit the ground running on this Monday morning. Thankful for all of you and the time you spend checking in at A Thoughtful Place. I'll be back tomorrow with some darling Fall looks.