Welcome back from the weekend. I had a design post planned for today but this weekend was a rather significant one for us and I thought it would be more fun to wrap up all that went down. We pretty much dropped everything and packed the weekend with family events. It was a whirlwind and all so fun but boy are we dragging this morning. Here is our Monday Morning Wrap-Up.
On Friday the kids celebrated their last day of school. Complete with a water park party and lots of sweet treats. It also happened to be my 40th birthday so we hit up one of my favorite dinner spots in San Clemente. If you are local, South of Nick's is fantastic and the Coconut Margarita is a must have!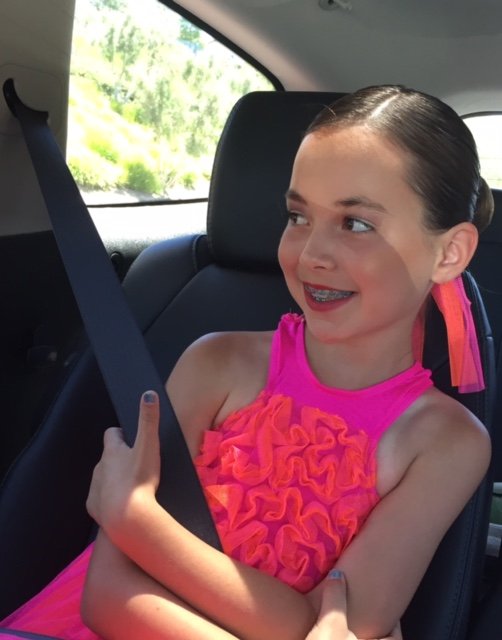 Saturday was spent watching our sweet sweet girl dance her heart out on stage for her recital. I hold my breath the entire time and yet she walks on stage with confidence and poise and lit the place up with her smile. I was so proud of her.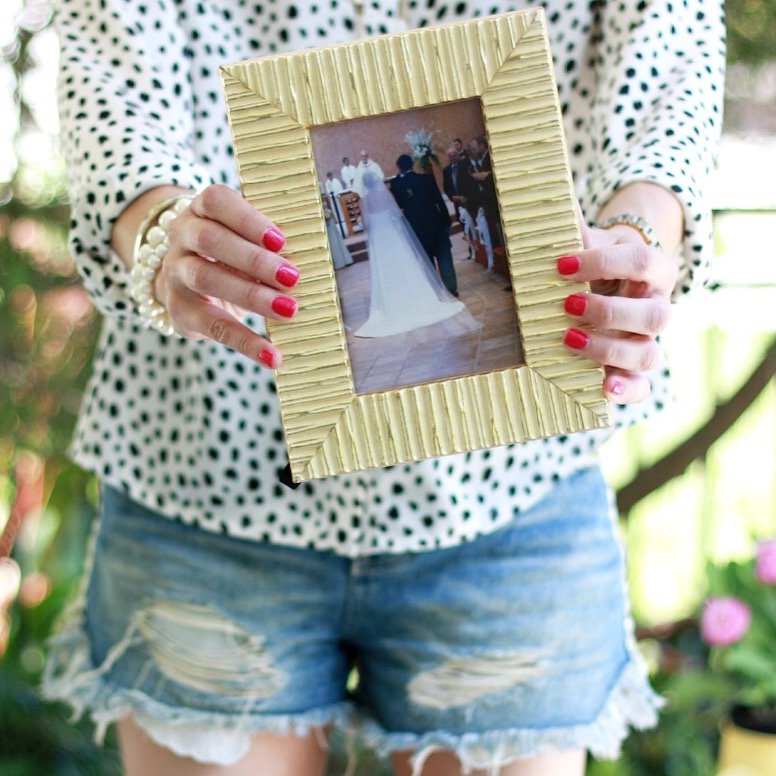 Father's Day was spent loving the men in our life. If you follow along in Instagram you may have seen this. This was the caption from the photo. "My dad has always been and continues to be our rock.  And I knew that the man standing at the end of the aisle waiting for me would turn out to be that same pillar of strength for our family.  Our days are beautiful because of our love for us. Happy Father's Day." We are indeed blessed and I do not take that for granted.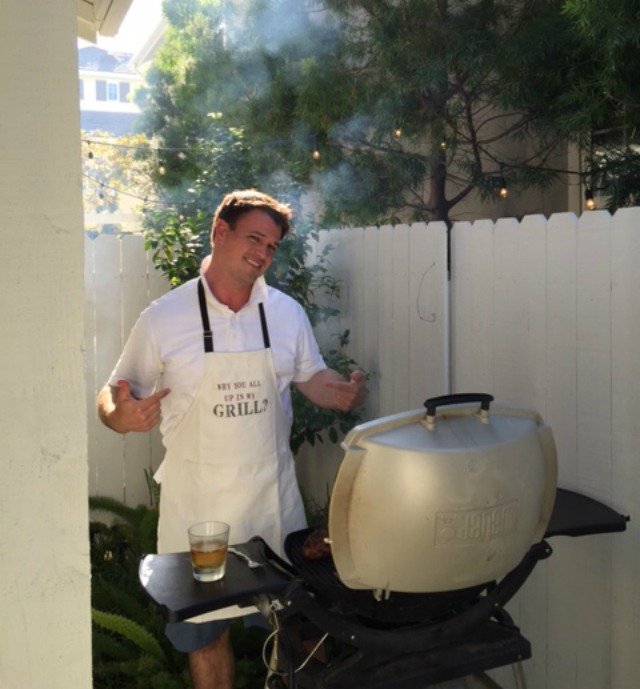 Remember the Father's Day gift guide I created? Well this apron was a hit! That is one of my husband's favorite sayings so he loved it.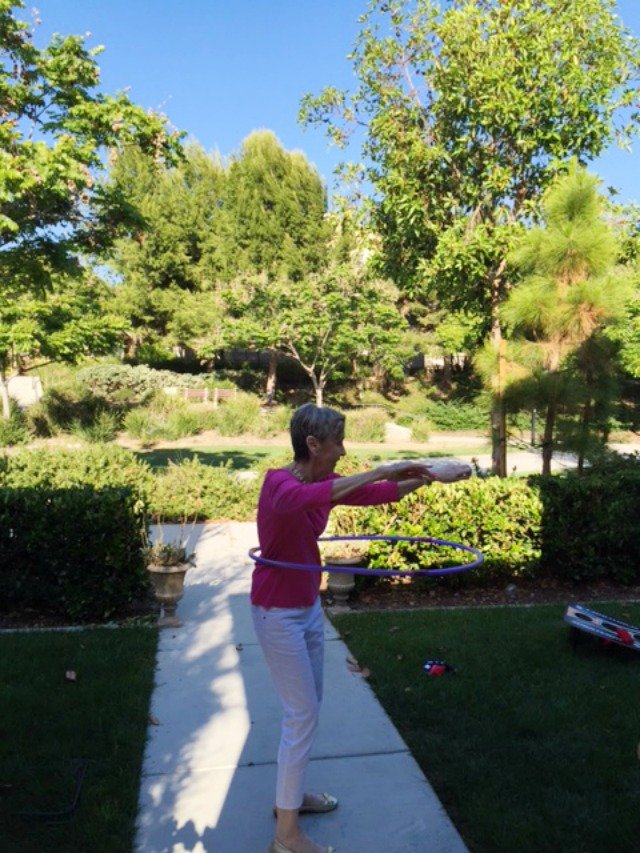 We always have so much fun with Grammy and Papa and the kids even got my mom to try her hand at the Hula Hoop. It was amazing. And then because boys will be boys, somehow the Hula Hoop ended up in the tree. Yep. The tree. How does that even happen. Papa tried his best to knock it down from the tree with the football but ultimately we had to bust out the tree trimmer to get it. Never a dull moment around here.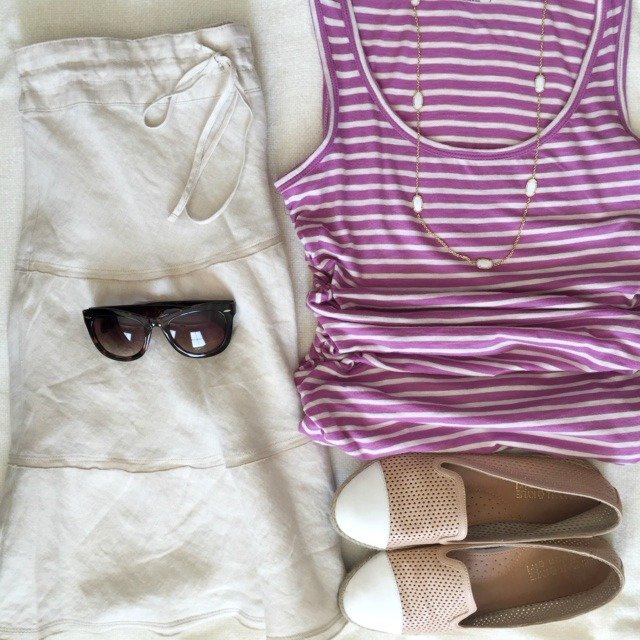 skirt | tank | sunglasses | espadrilles | necklace
And lastly, this outfit was in heavy rotation for much of the weekend. These ruched tanks are still on sale for $16.90. I wear a small and love this striped one with the linen skirt. The skirt is so light and fun for summer.
Today marks the first official day of summer for the kids. If you need us we will most likely be at the pool. And I will be busting out this new suit for the first time.  Oh, and I received a few emails about my white blazer from Saturday Shopping. I have a size medium and updated the post. Hope that helps! Have a great Monday.
And to all of my new readers, you can get to know this blog a bit better with some of the posts below. Feel free to grab a cup of coffee and stay a while.
Interiors: Summer Home Tour //DIY Garment Rack //  Front Porch Refresh
Fashion: White on White  // Little Black Dress // Shorts & Tassels
Gatherings: Styling Tips  // DIY Striped Chargers // Parties in Review