Recently I revealed my Dream Tree with Michaels.  This year, I was inspired by a tree my parents have always created and being that it's the first Christmas in our new house, "Home Sweet Home" seemed fitting. Many of you sent emails asking about the peppermint tree toppers so I wanted to share a very easy tutorial. My daughter and I made these together. Actually my son jumped in too and you don't need major DIY skills to pull these off. Here is a quick and easy way to create peppermint tree toppers for your sweet tree (these would also be cute for party decor)!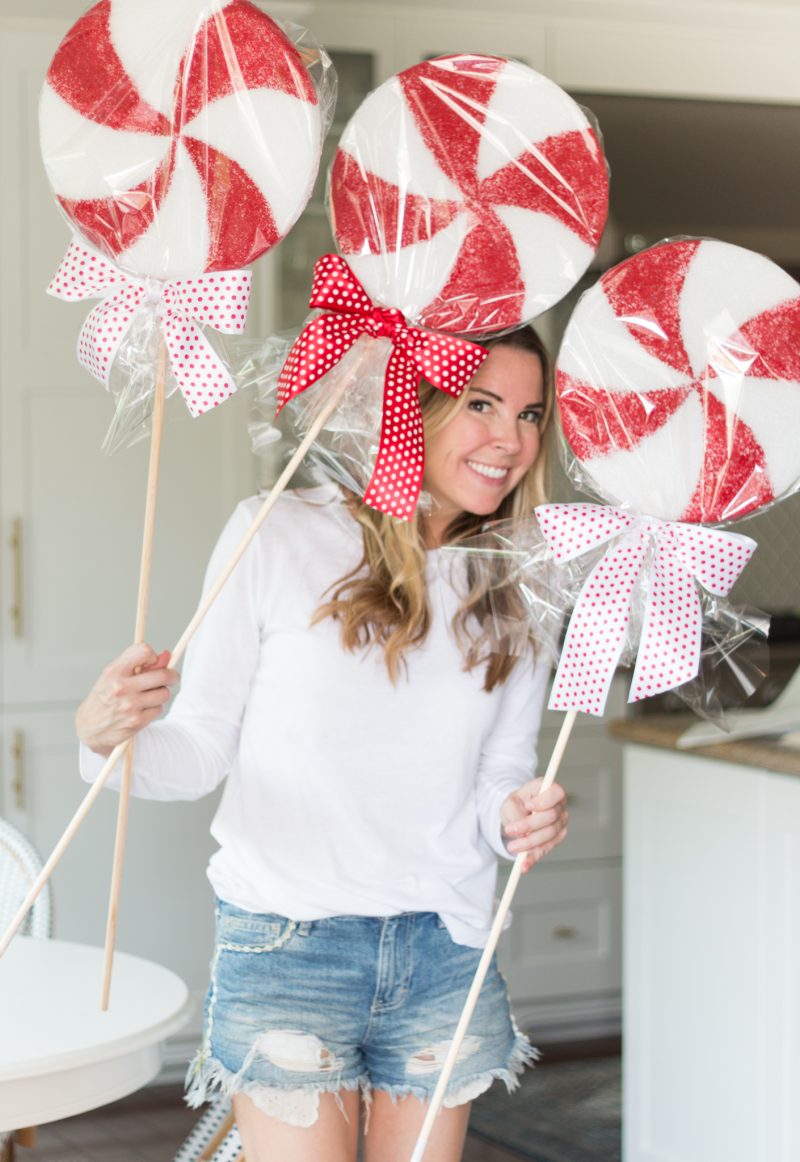 We nestled these in the top of our tree. I did tape a piece of string to the back of each one and tied them to a branch just to keep them safe and sound. It was a bit tricky trying to lean into the tree on a ladder so be sure you have someone helping you balance if your tree is very tall.
SUPPLIES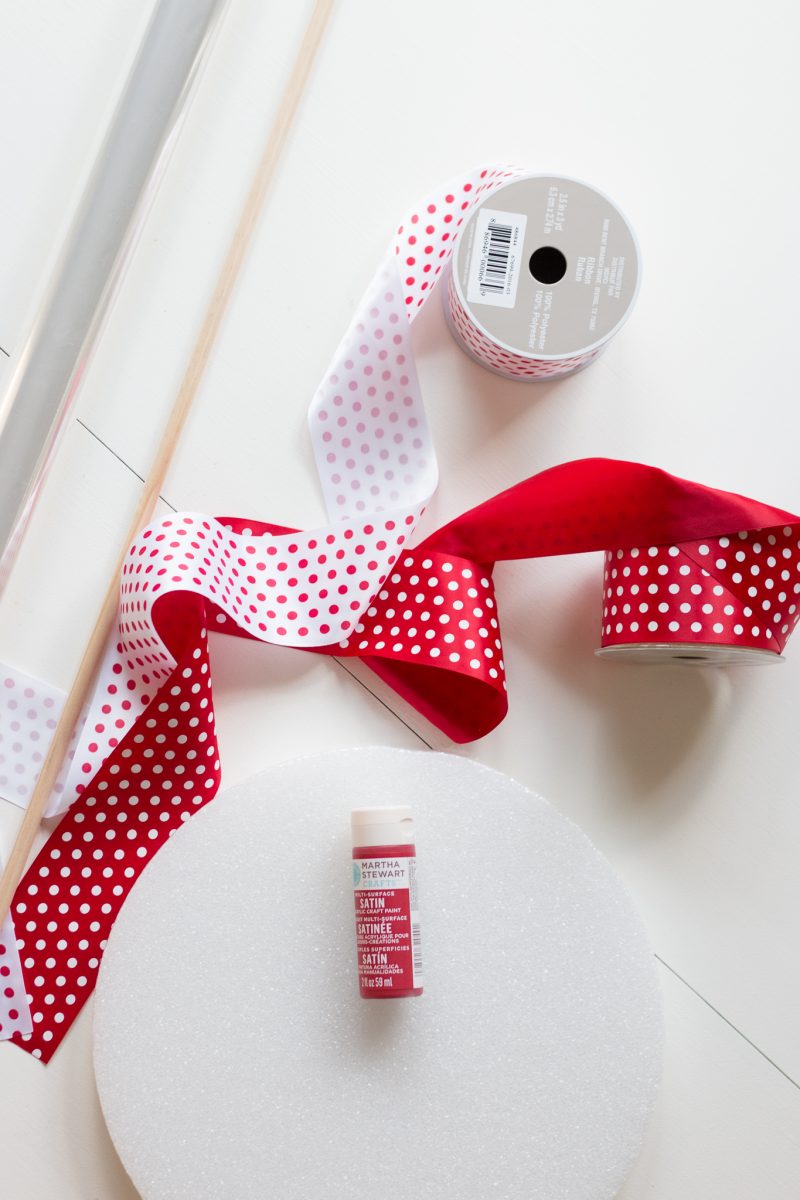 I picked all of my supplies up from Michaels.
3 styrofoam disks
red craft paint
cellophane
3 wooden dowels
coordinating ribbon
drill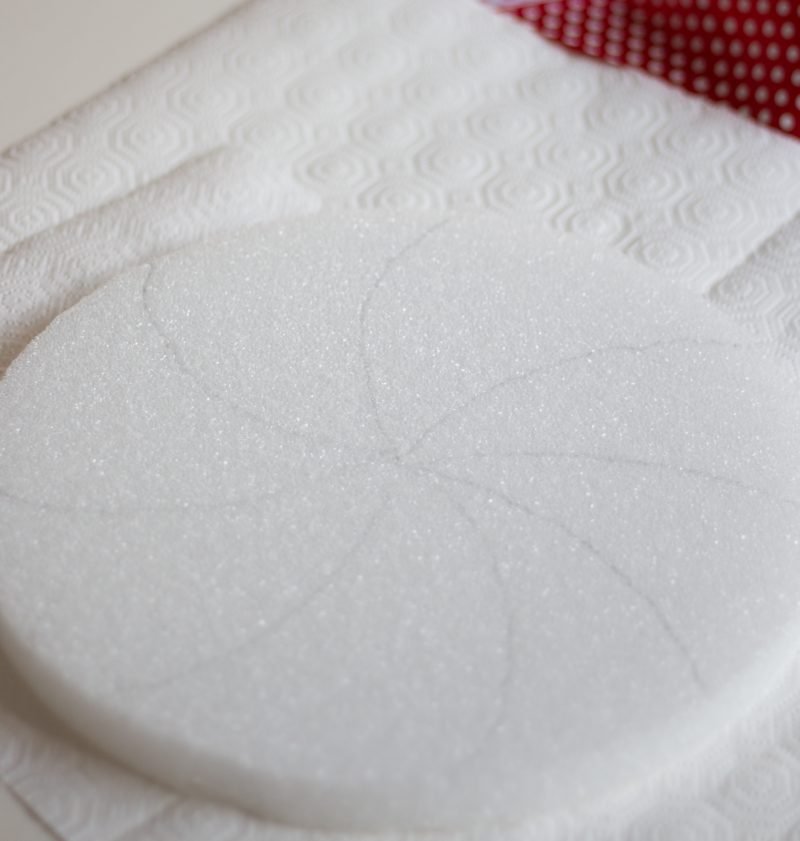 STEP ONE
Using a pencil, place a dot in the center of the disk. Then draw 8 arcs evenly spaced apart. It's easier than you think. If you mess up the first time, just flip it over!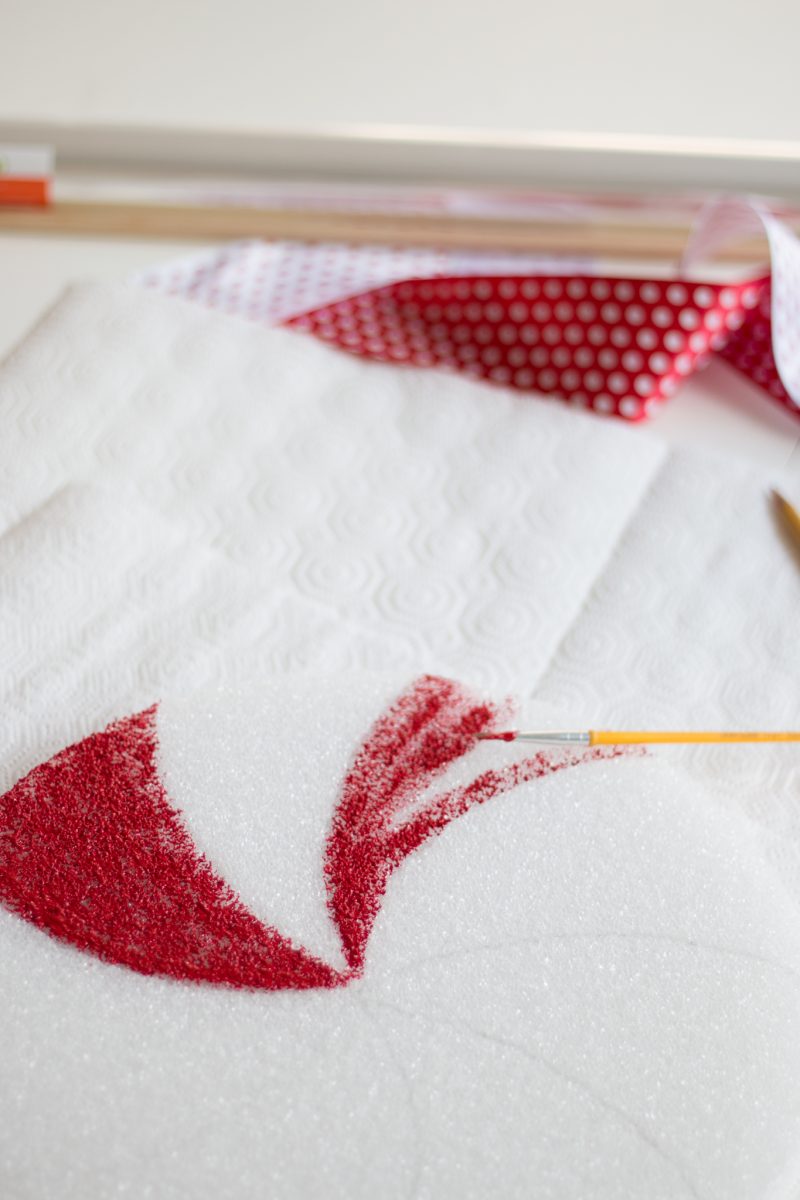 STEP TWO
Carefully outline every other section with red paint.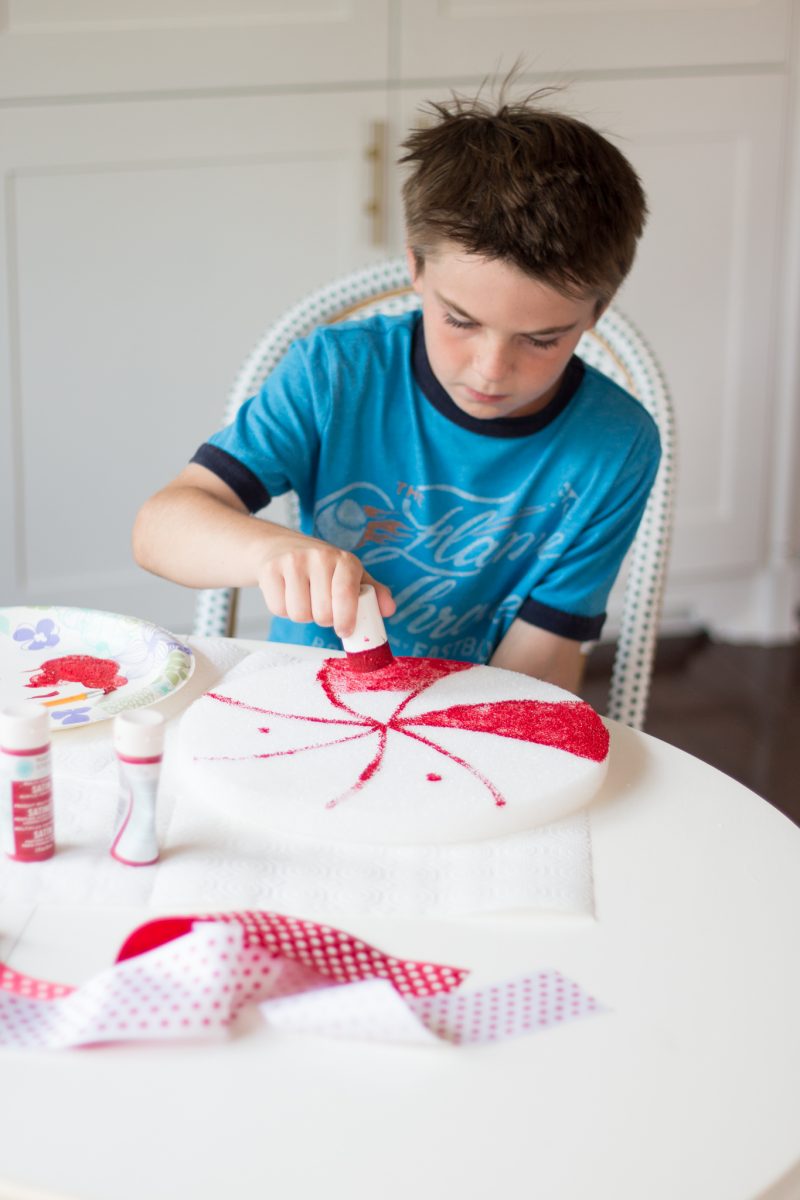 STEP THREE
Enlist helpers! My kids loved painting these and felt a part of this project. I placed a dot in each of the four sections that needed to be painted to avoid any, "Oops!" moments. Then they used my favorite sponge dabbers ( I used the Martha Stewart ones from Michaels). They are much easier to paint styrofoam with. It takes a bit to fill it all in but the children enjoyed it.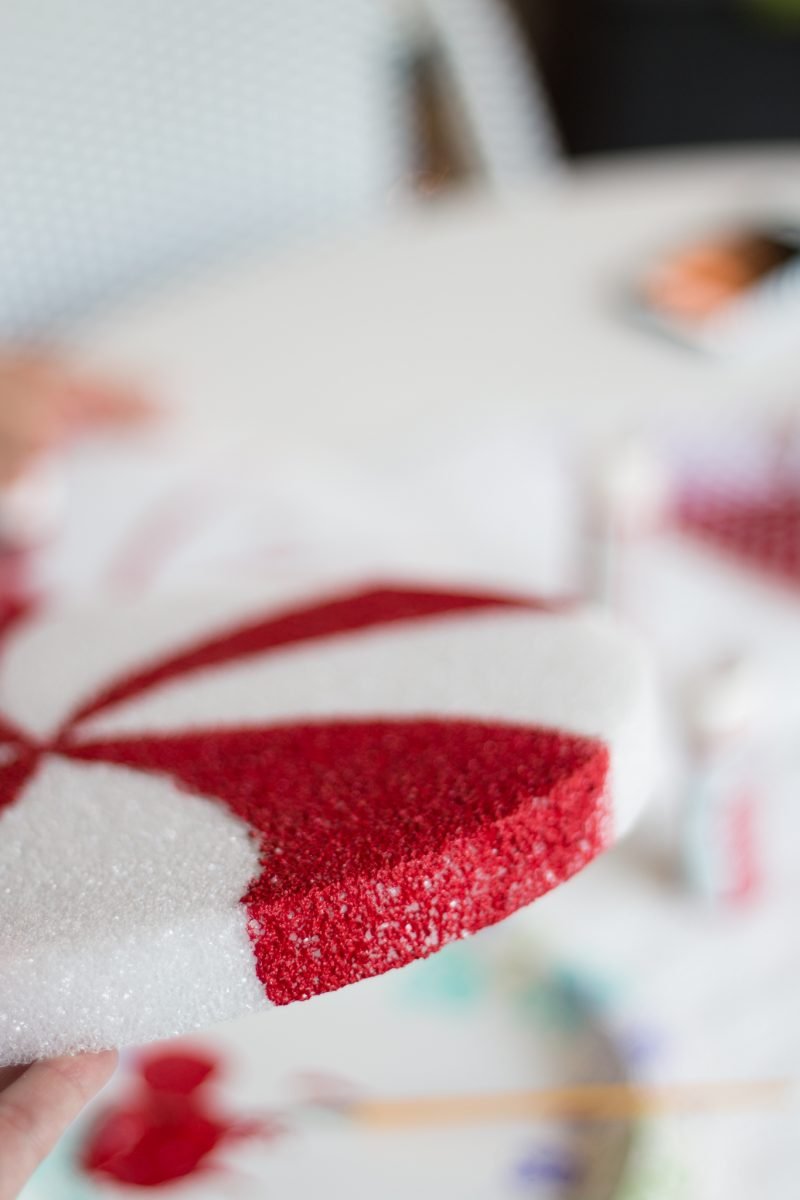 Be sure to paint the edge of each of the four sections, too.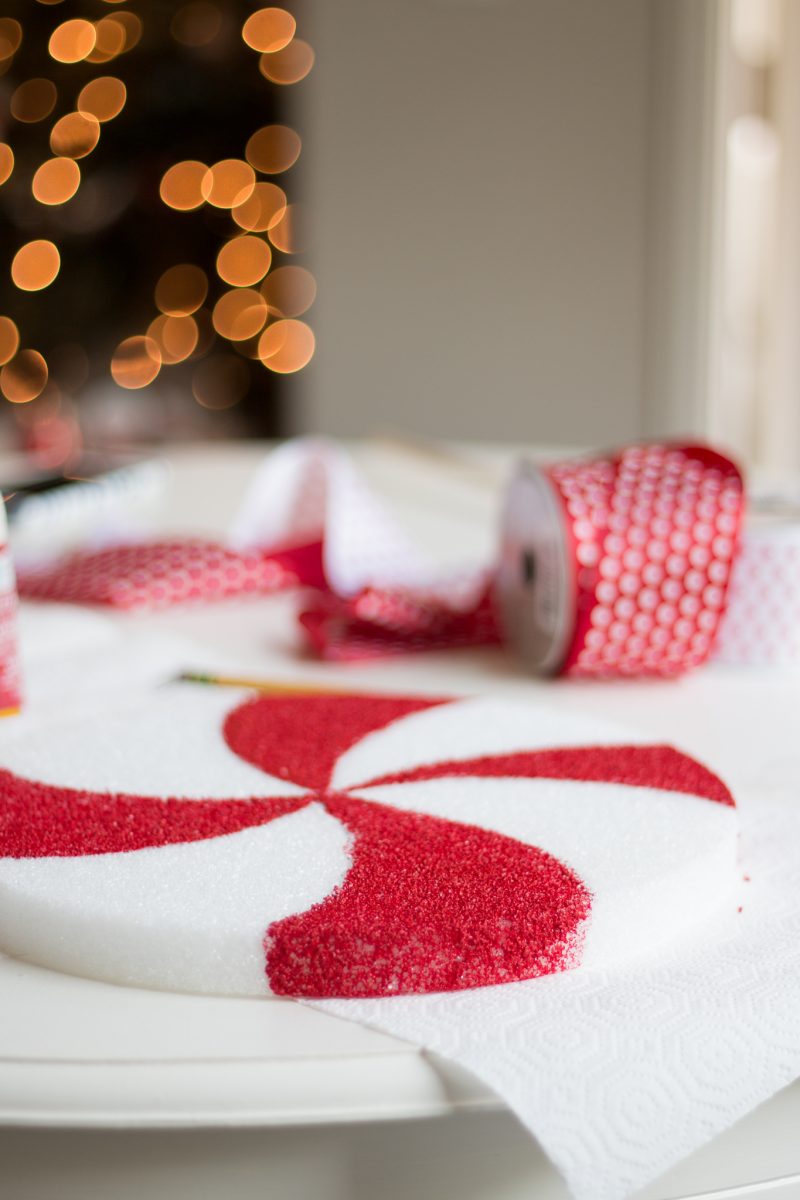 STEP FOUR
Allow these to dry for a few hours. We set them outside and went on some errands. Just be sure you allow enough time for them to fully dry.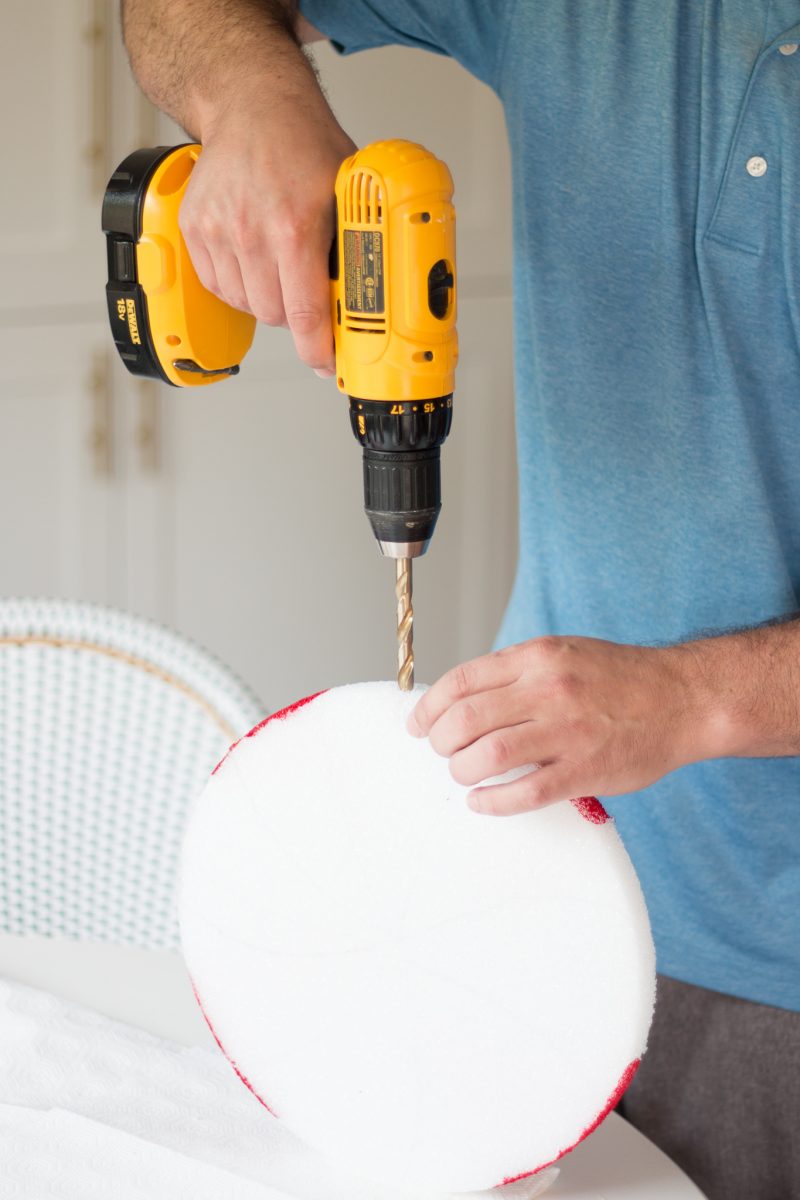 STEP FIVE
To make things easier, we (and be we I mean, he) drilled a hole into the styrofoam. We were afraid that if we simply tried to insert the wooden dowel it could break the styrofoam.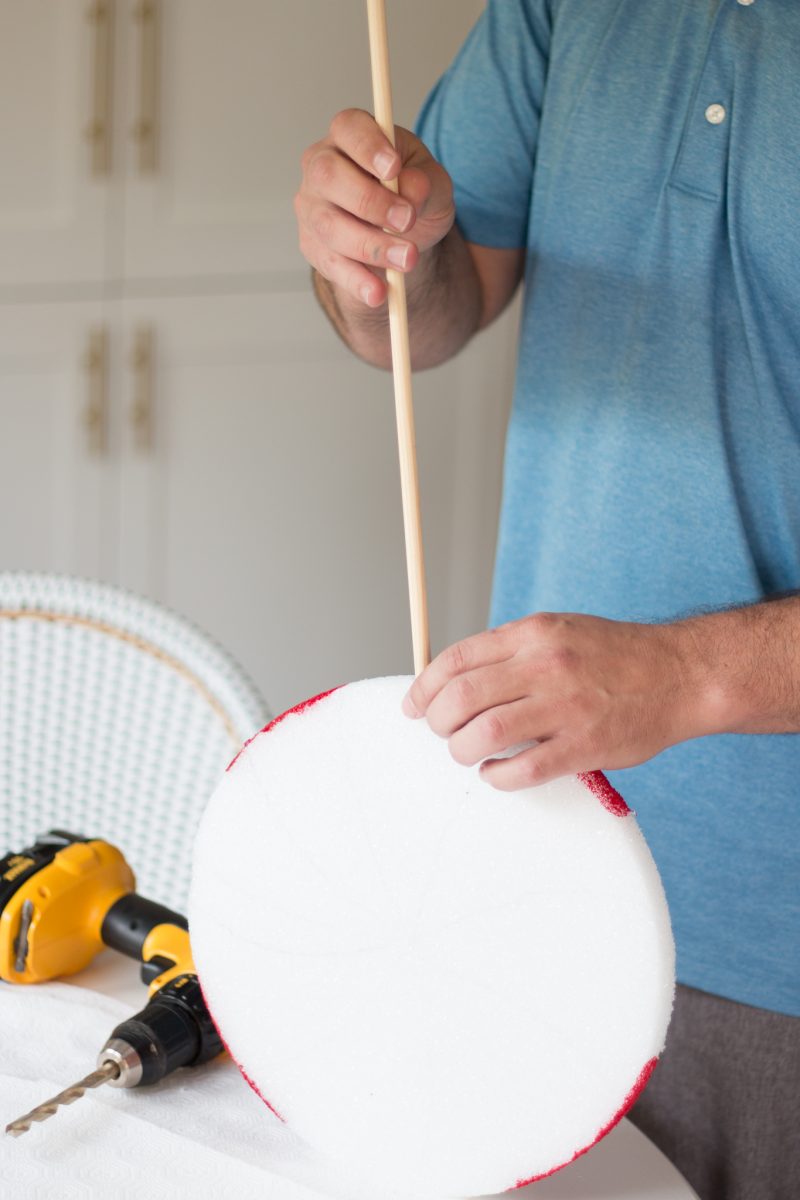 STEP SIX
Insert the wooden dowel. We did not need to use glue, but you could always do that if they are not snug.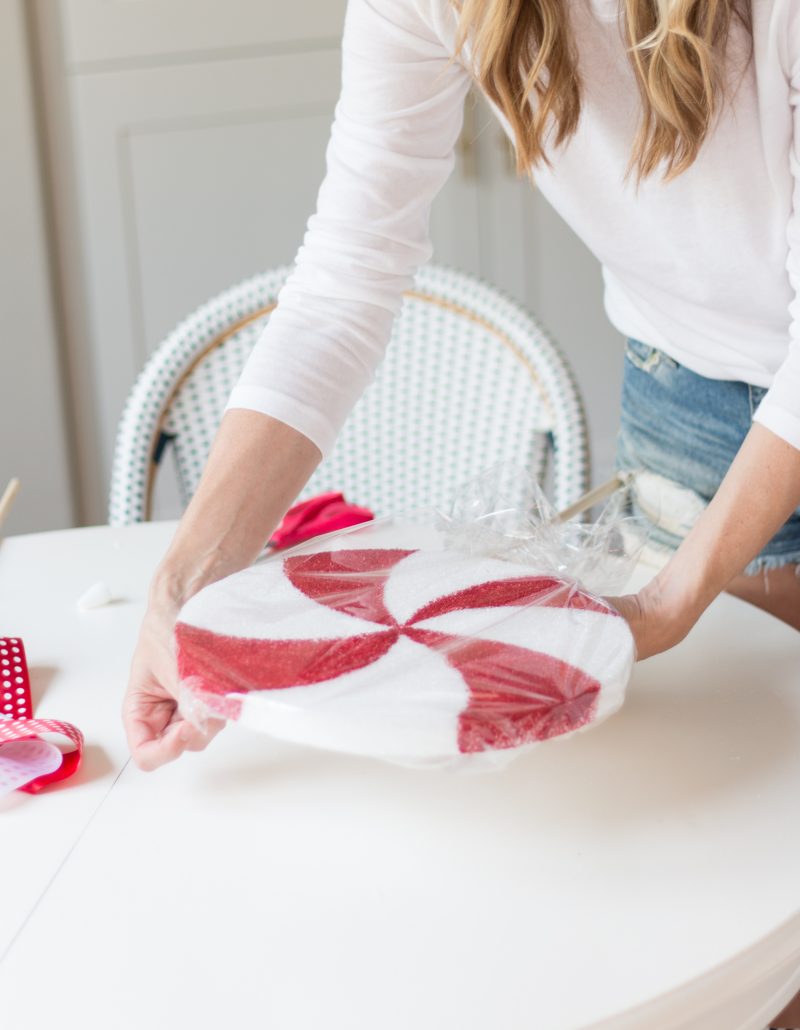 STEP SEVEN
Wrap each peppermint in cellophane. Allow enough to tie a bow and still have enough to stick out beneath the bow. They look super cute when all put together. Be sure to smooth the cellophane out on the front side and allow the access to be wrapped around the back.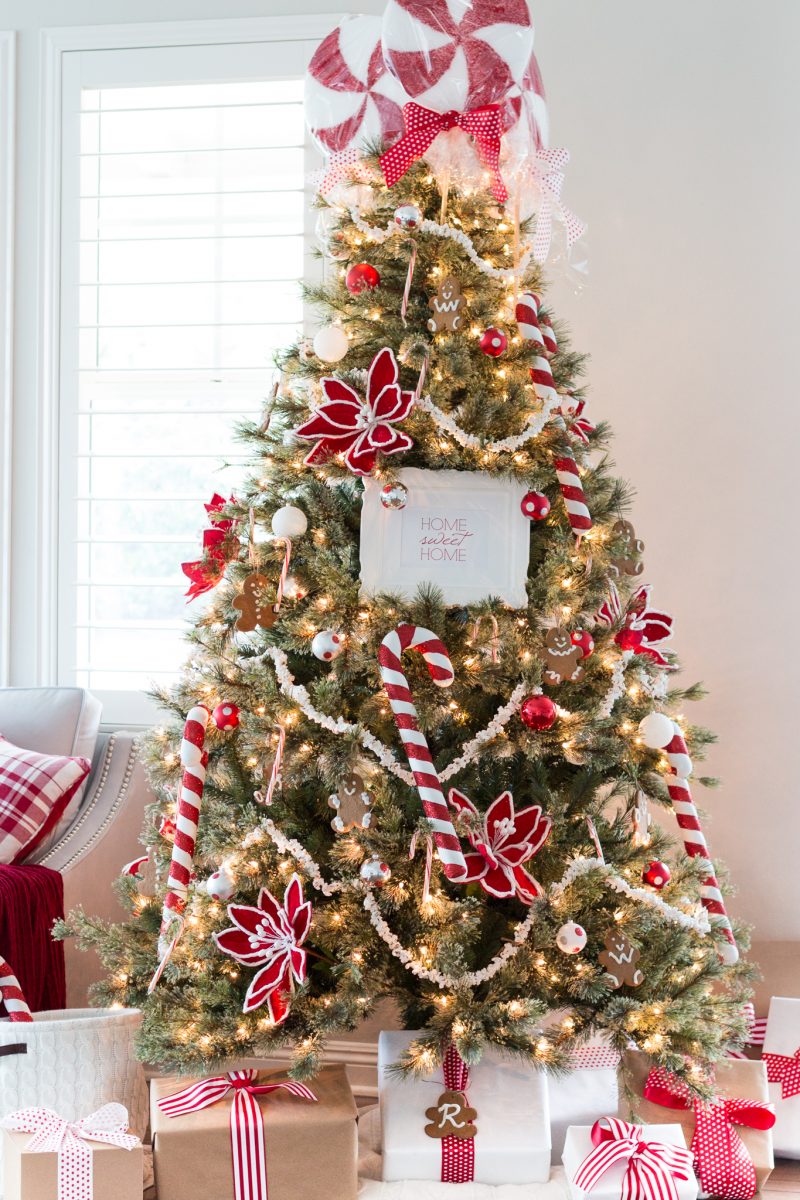 STEP EIGHT
Cut the peppermint toppers to the height the works best for your tree. We cut about 18 inches off of our wooden dowels so that the sticks weren't too long for our tree. If you are using these for another purpose, such as a candy party, you may want to leave them as is.

Let me know if you give these a try. They really were super easy and fun to make. I hope your week was a good one. We baked cookies last night for our Advent activity and I've already eaten two of them this morning. Tis the season, right?! Oh, boy.
Let's do this, Friday! Off to spend time with my sweet mom.
More Christmas Ideas Below:
How to hang wreaths on the stair (video)
Delicious Black Bottom Cupcakes