Good morning! I hope you had a nice end to your week. Thank you to everyone who joined the conversation about working out and where you derive your motivation. So inspiring. My daughter and I are spending a lazy Saturday morning together and the sun is shining. Can't complain. Rounded up some really great deals for this week's Saturday Shopping.
GIRLS' DAY OUT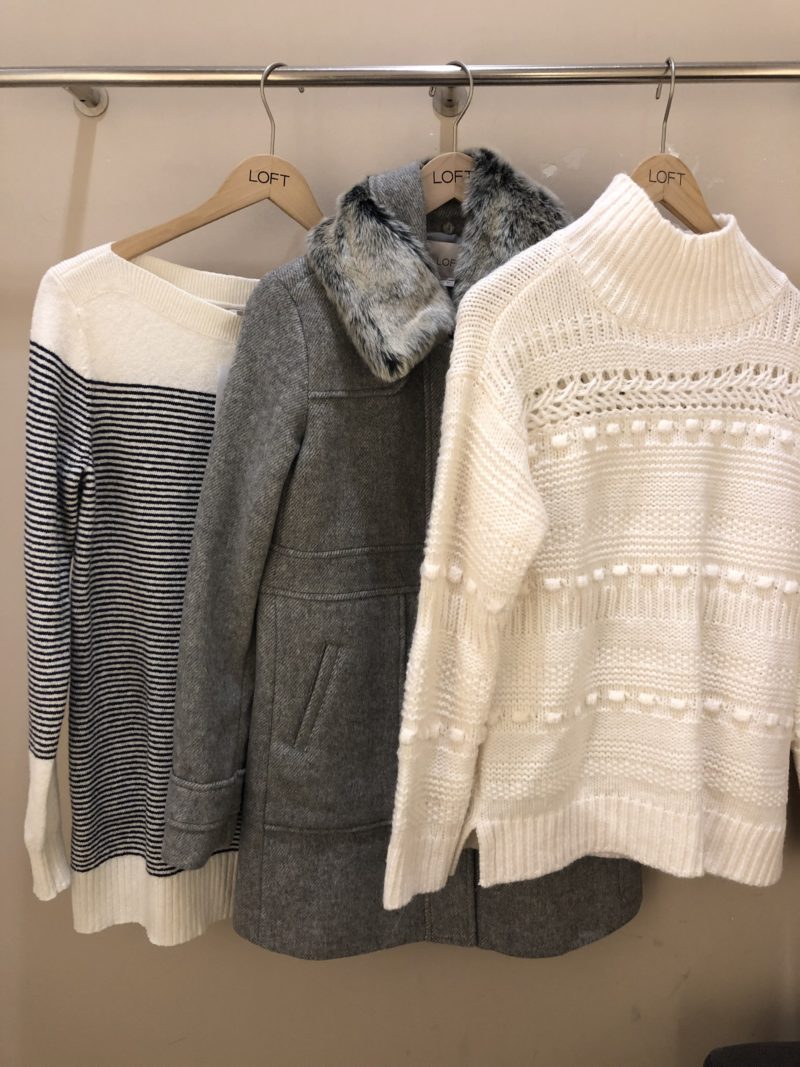 My daughter and I had a fun day yesterday and I popped into the Loft to try on a couple of things. So many great sales this weekend.
TRY ON SESSION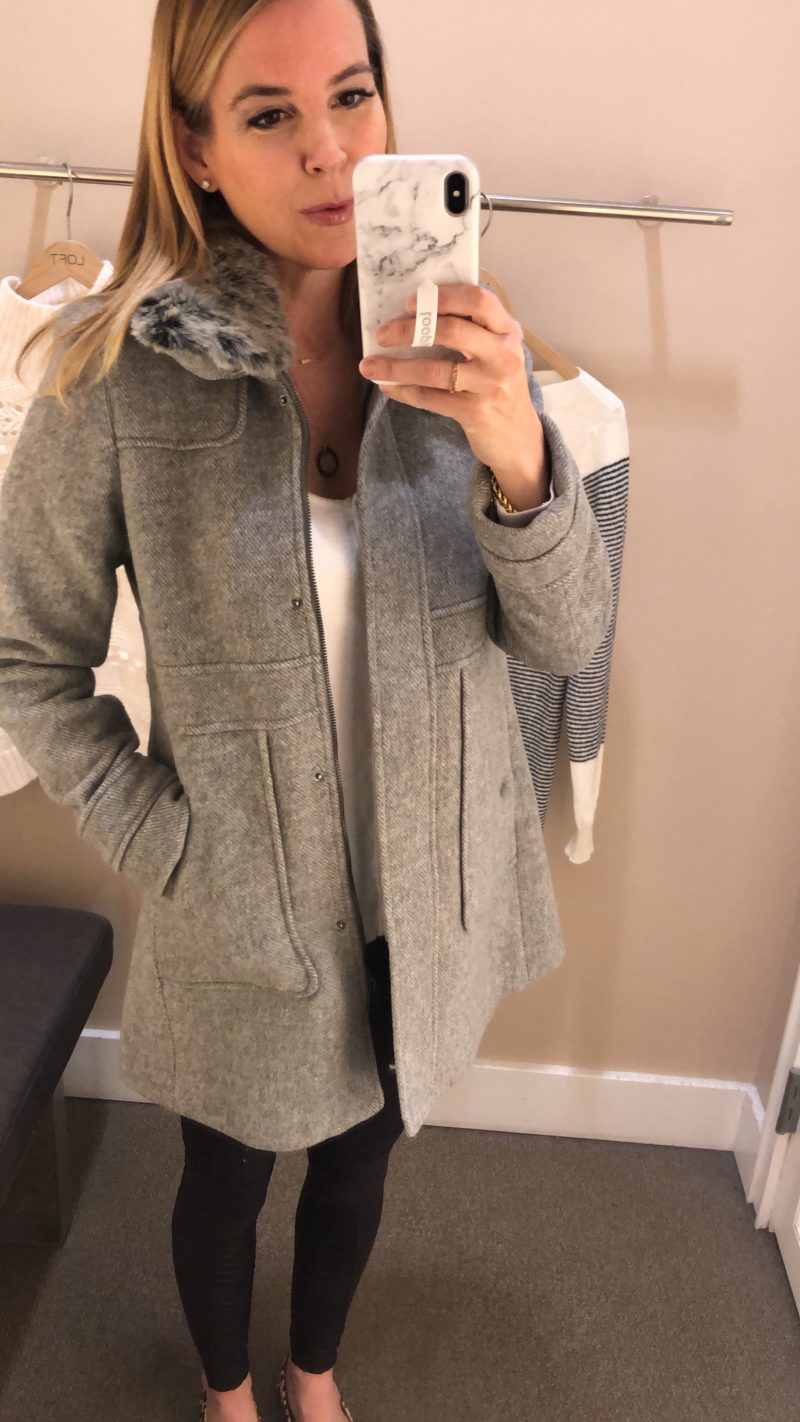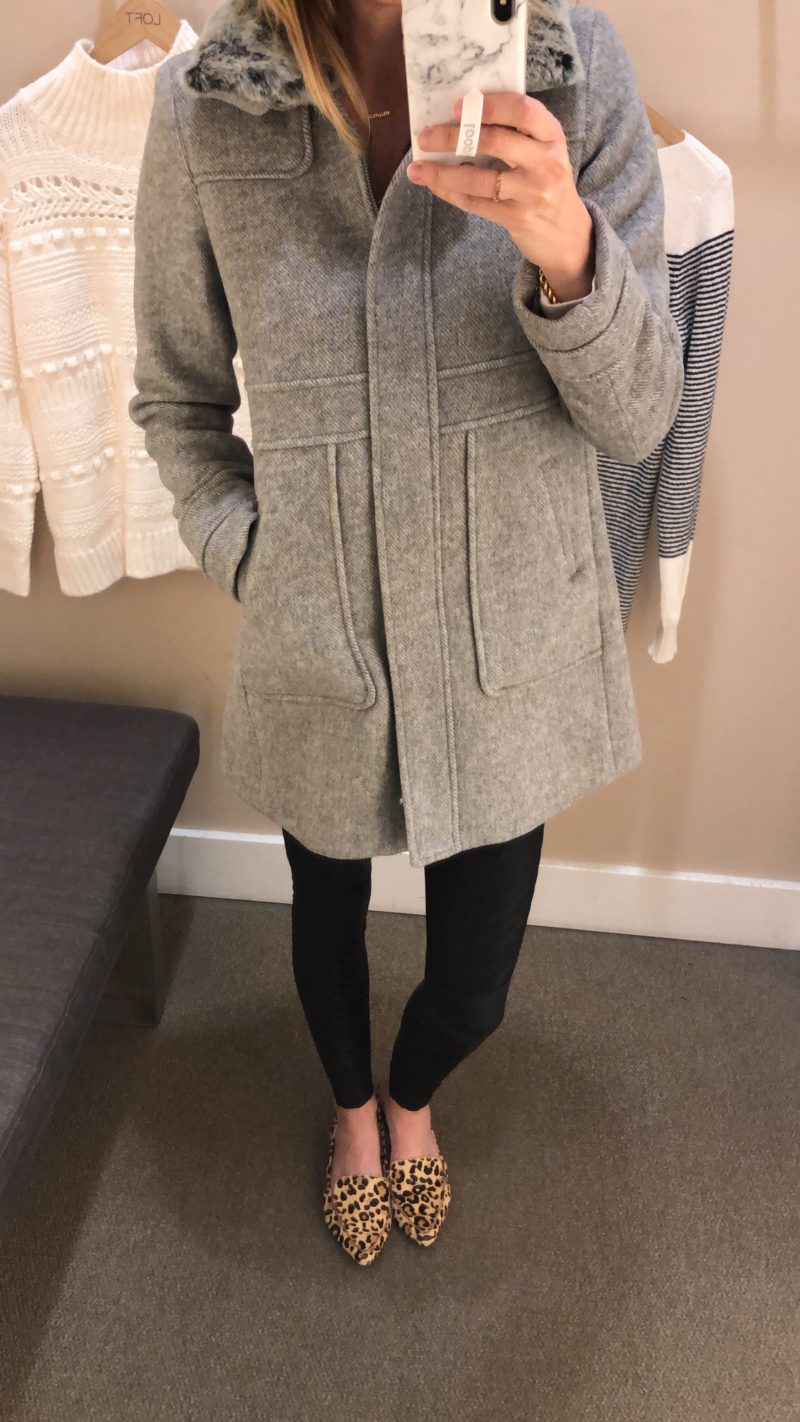 This coat is flying of the shelves but it reminds me so much of my J.Crew one. If I didn't own that I would have bought this in a hot minute. So warm, flattering cut and DARLING. Now only $90. What?! So good.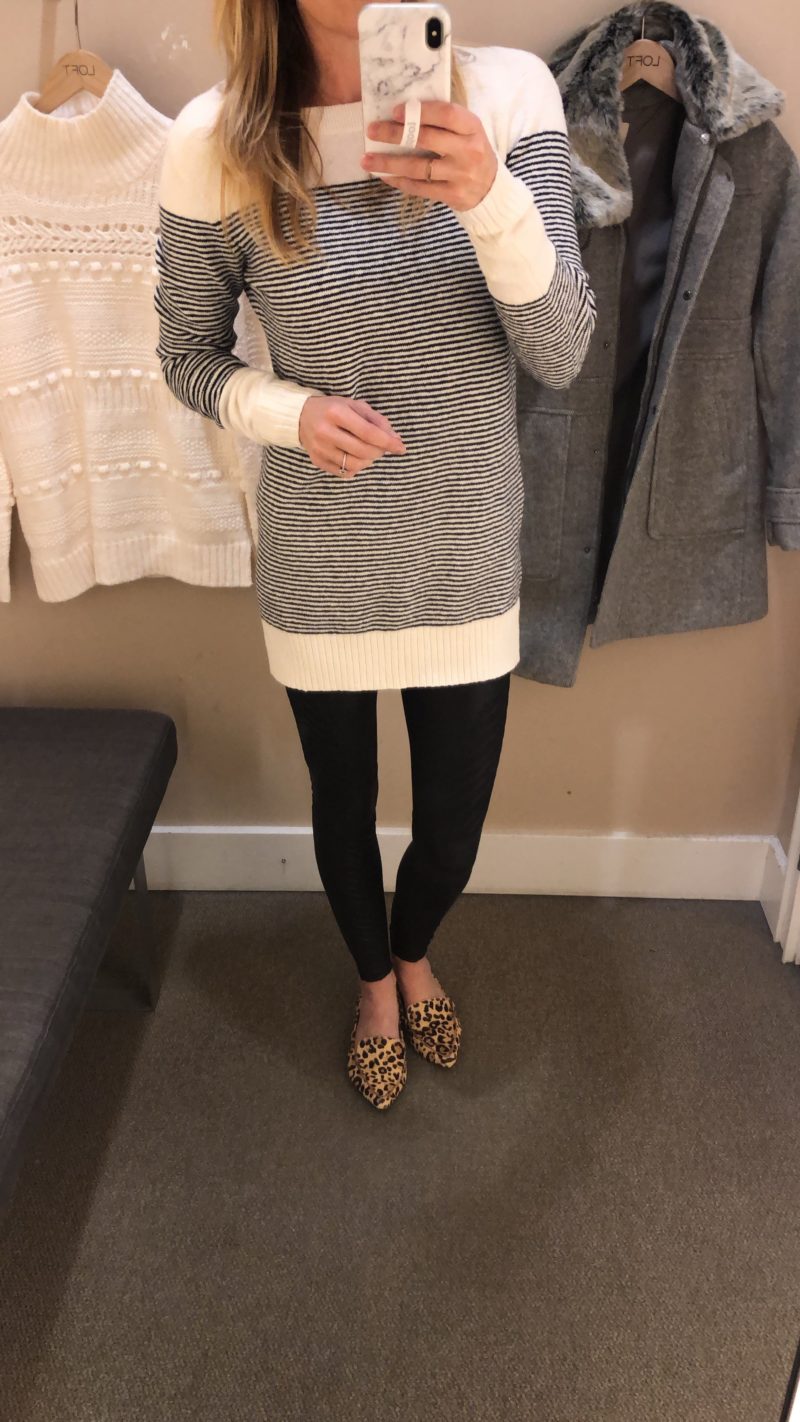 I'm not usually one for tunic sweaters but this one is so soft. It feels like jammies. So cute to toss on with leggings and it covers the bum so it's a win. I like that it is a nice slim cut and now huge and baggy. Highly recommend. It's only $20 right now. For reference I bought a small.
CRAZY LOFT SALE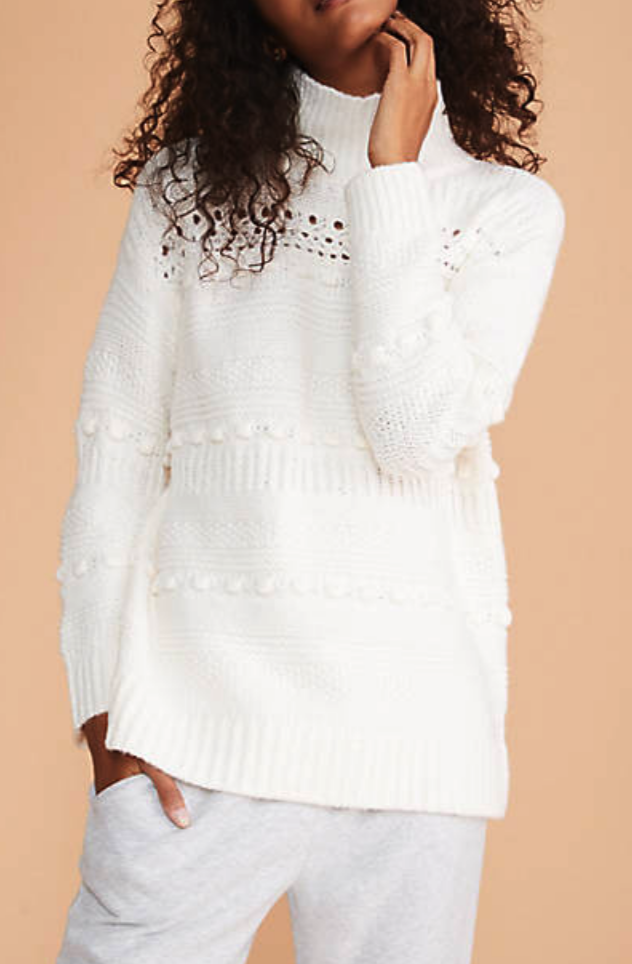 I've loved this sweater since they released it. So good. Now only
This coat is not only completely adorable but incredible soft and much cuter in person. They had one size in store (sadly not my size). AWESOME coat. I am envious of anyone who snatches this up. This type of coat will NEVER go out of style and I like this softer color as opposed to the tan you typically see this type of coat in. This is a good one, ladies.
Speaking of coats, this one is top-rated and so cute. I love the white. Definitely a cold-weather option. Under $100 and receives great reviews.
EXTRA 50% OFF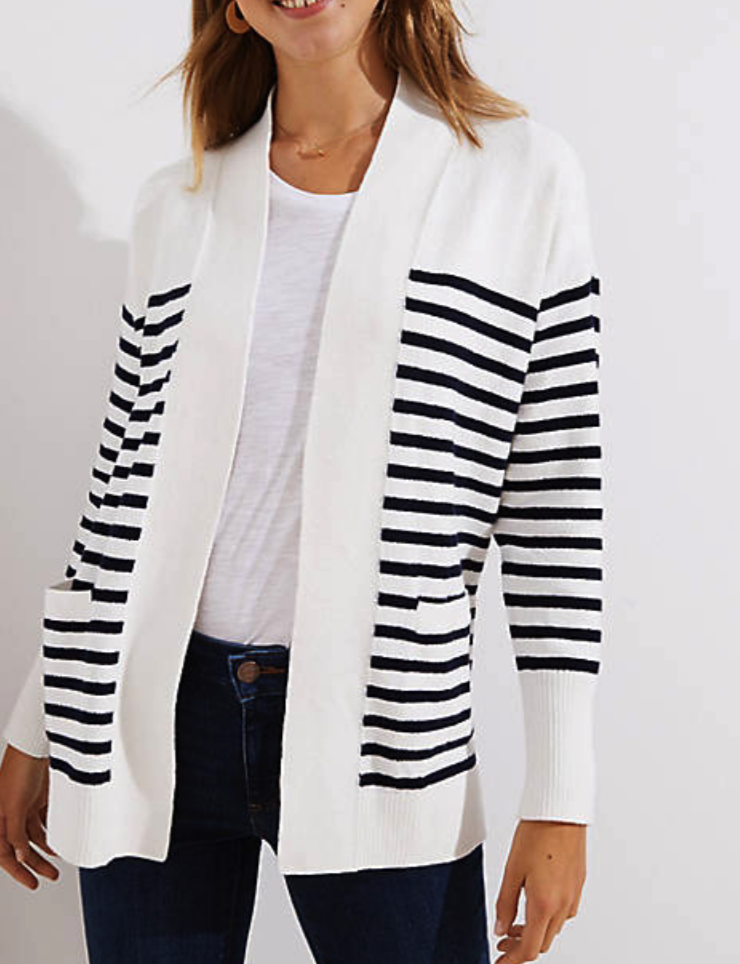 Girls!!!! This cardigan. So daring and it's an extra 50% off making it $12. Ummm. That's a great deal. Most importantly it receives almost perfect reviews.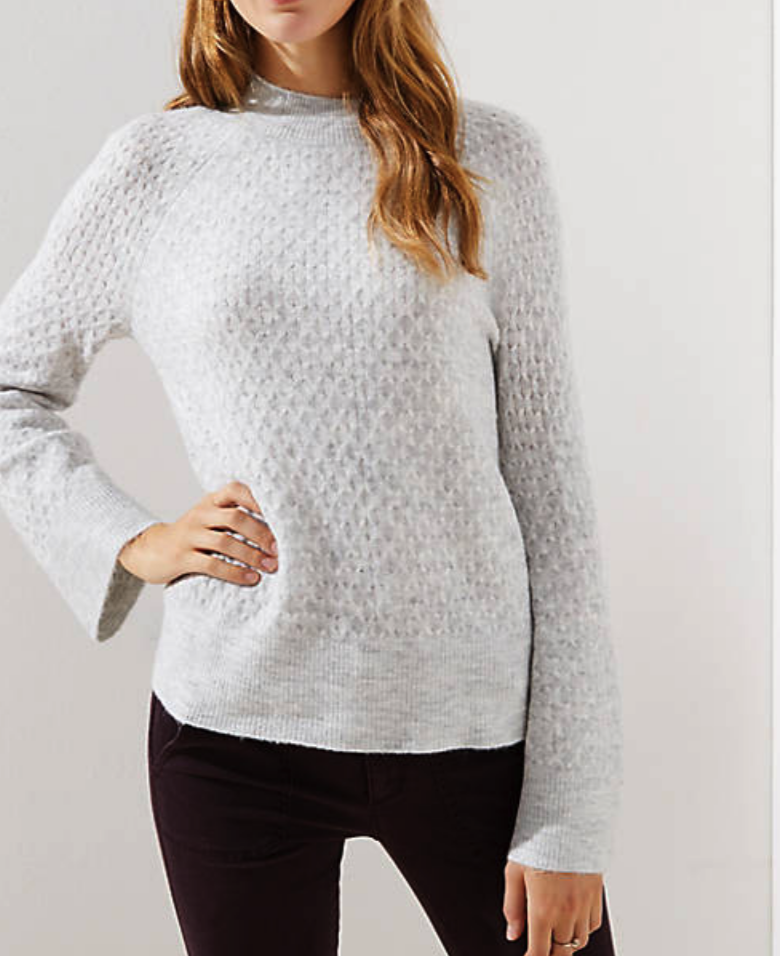 Another fantastic bargain. Only $15. I love this sweater. The sleeves are slightly belled but without being crazy. Just enough to give it a really pretty feminine vibe.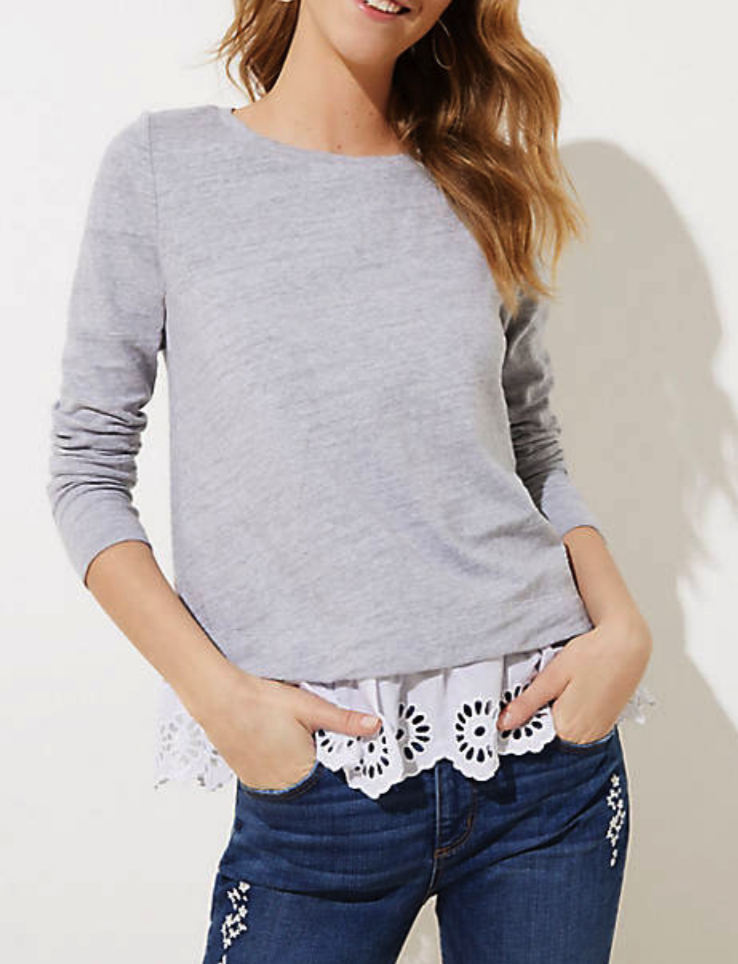 This is 40% off and I LOVE the eyelet hemline. It's those little touches that make a top unique and special.
If you're a Loft fan, you should definitely take a moment to check out their sale section. The pries are phenominal. Plus you can take 40% off all full priced items right now.
DEAL OF THE DAY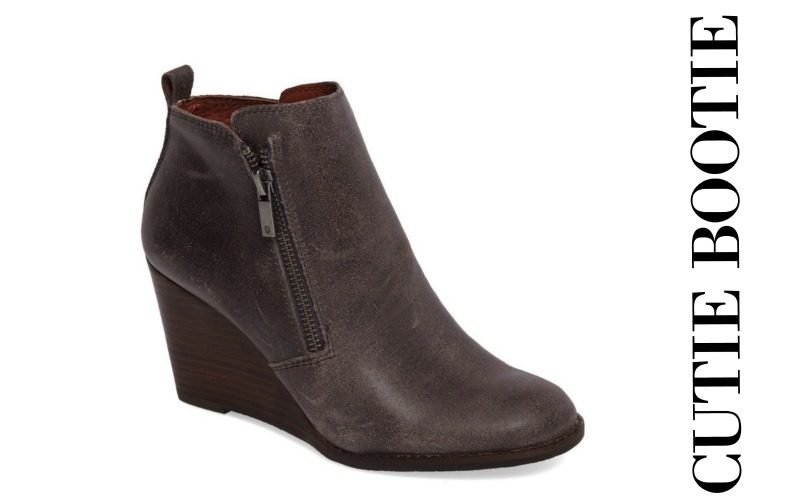 I'm calling this the deal of the day because these booties are 46% off. And restocked in almost all sizes. Such a great deal. These look so cute with dresses, leggings, jeans and wide-leg pants. Really with anything.
ANTHRO SALE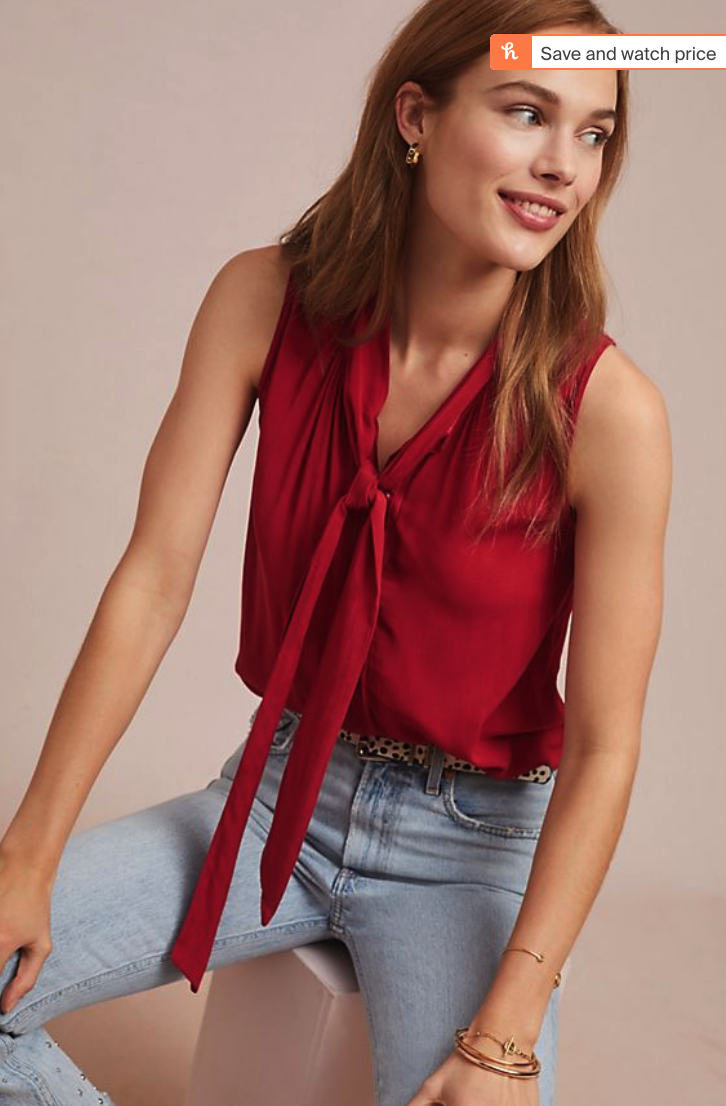 Anthro never disappoints and right now sale finds are an extra 40% off. LOVE this top. It also comes in white. This is the kind of blouse I wear year round. I wear it alone in the summer or for a date night. But paired with a blazer, leather jacket or sweater it's so pretty during the cooler months.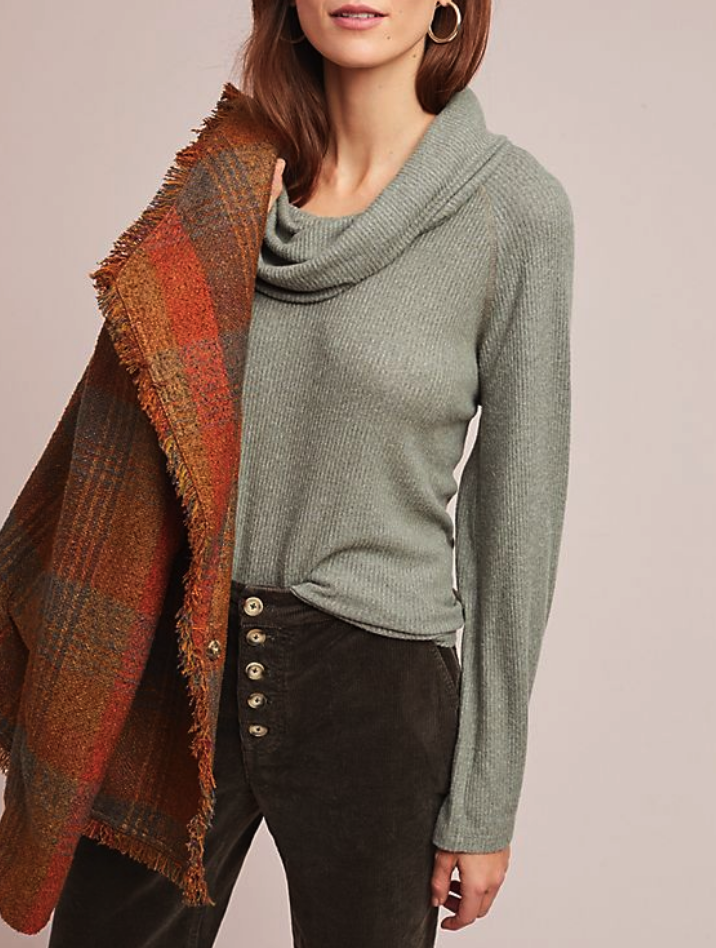 This pullover comes in a few different colors (although I love this one) and receives awesome reviews.
You can see all of sale pieces here. So cute!
ABERCROMBIE
These sweaters are now $29!!! SO many colors. A great deal.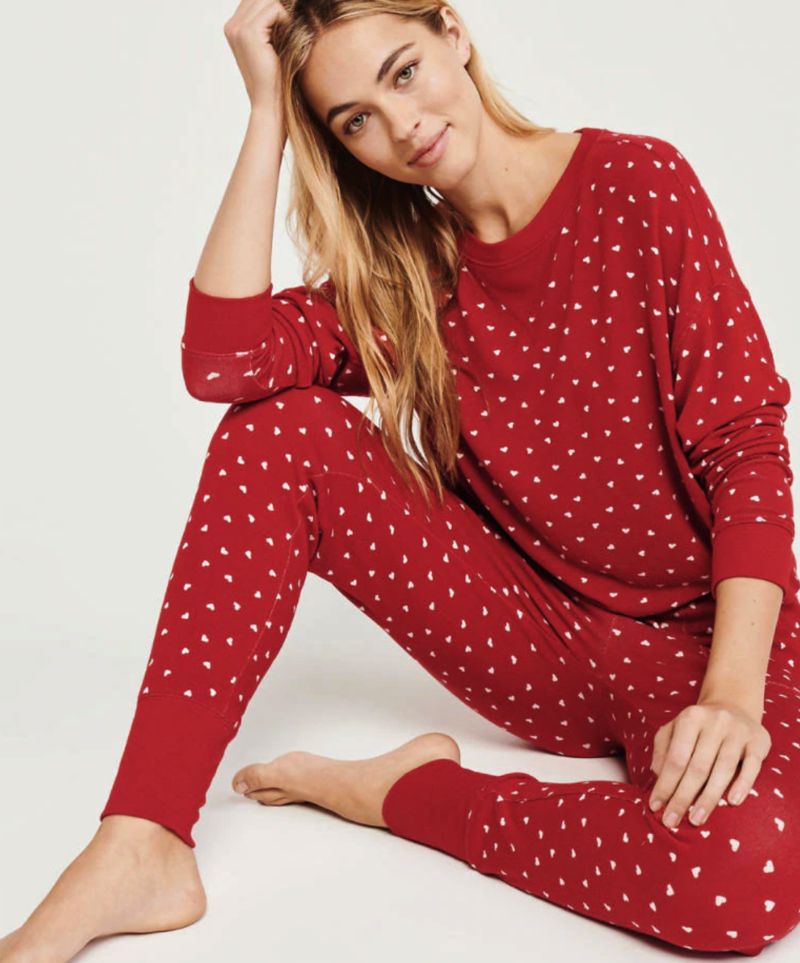 Absolutely adorable. Now marked down to $19. Couldn't be cuter.
VICTORIA EMERSON
Girls!!!! Stock up on gifts. I am not at all kidding. I adore my Victoria Emerson bracelets and ALWAYS get compliments on them. You can score them for 40% off this weekend. That's huge!!!!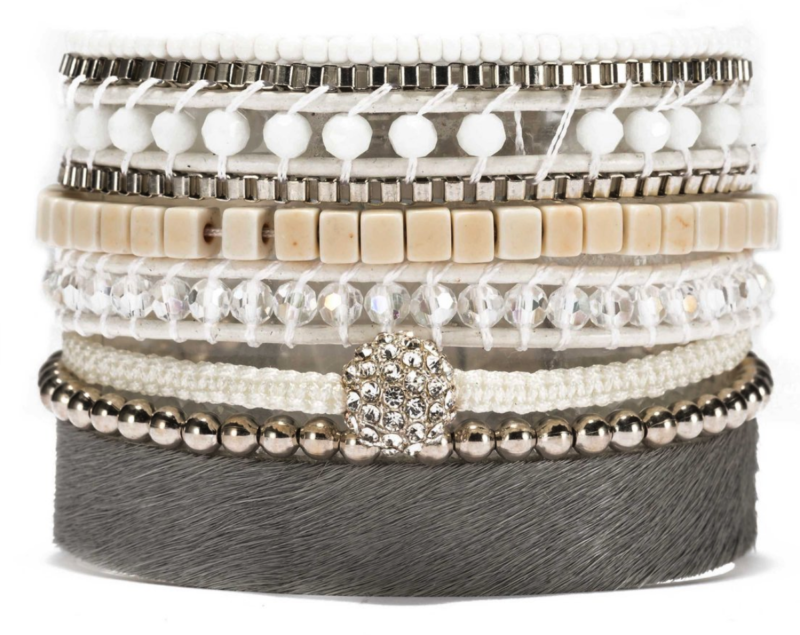 Even these awesome boho cuffs are now just $21. Time to knock out some birthday gifts for you best gals.
NORDSTROM SALE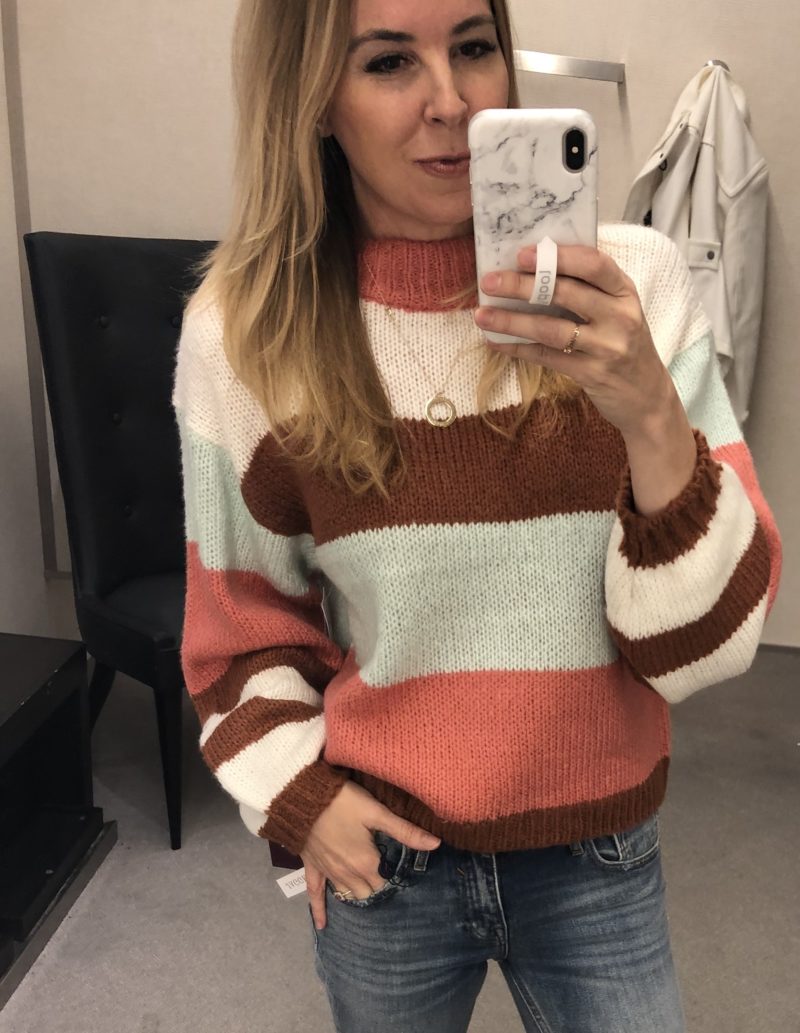 Major 40% off sale going on at Nordies. Here is a list of the things I think are worth checking out.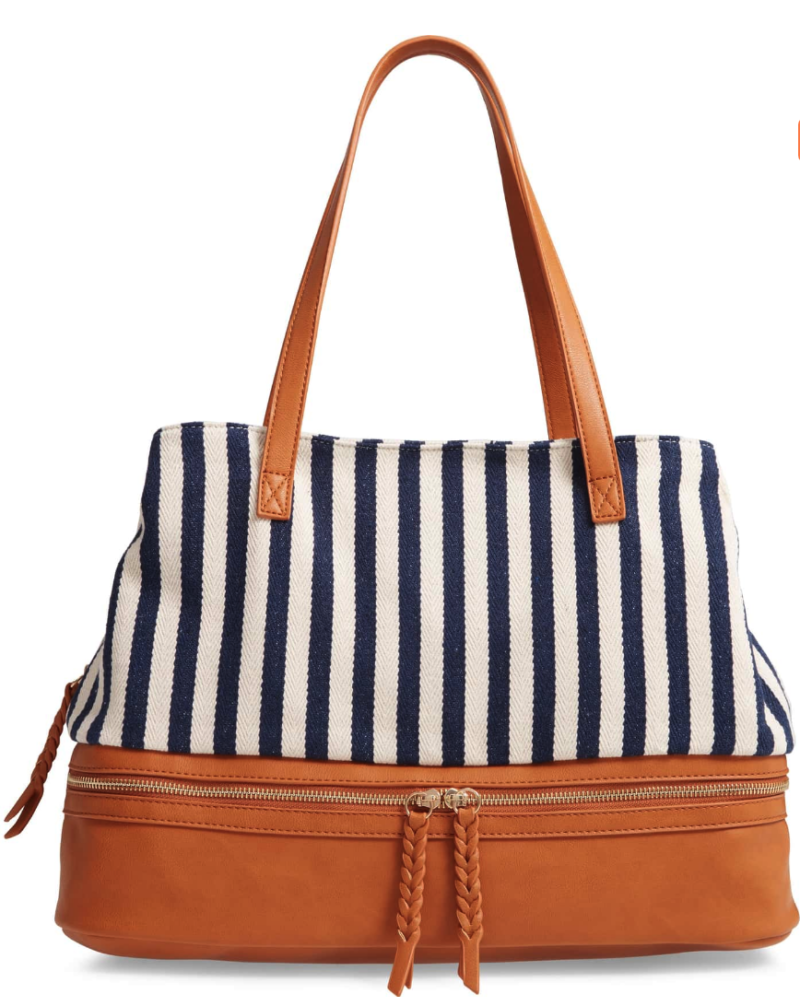 I love bags like this! Even great if you are running to the gym and want a change of shoes. They go in the bottom compartment. This is now marked down to $35.
MCGEE & CO.
One of my all time favorite stores is having a big sale this weekend. The more you spend the more you save. My kind of sale. It's worth taking a look.
I ordered two of these striped pillows and can't wait for them to arrive. There is a spot in my house that I am giving a refresh so stay tuned.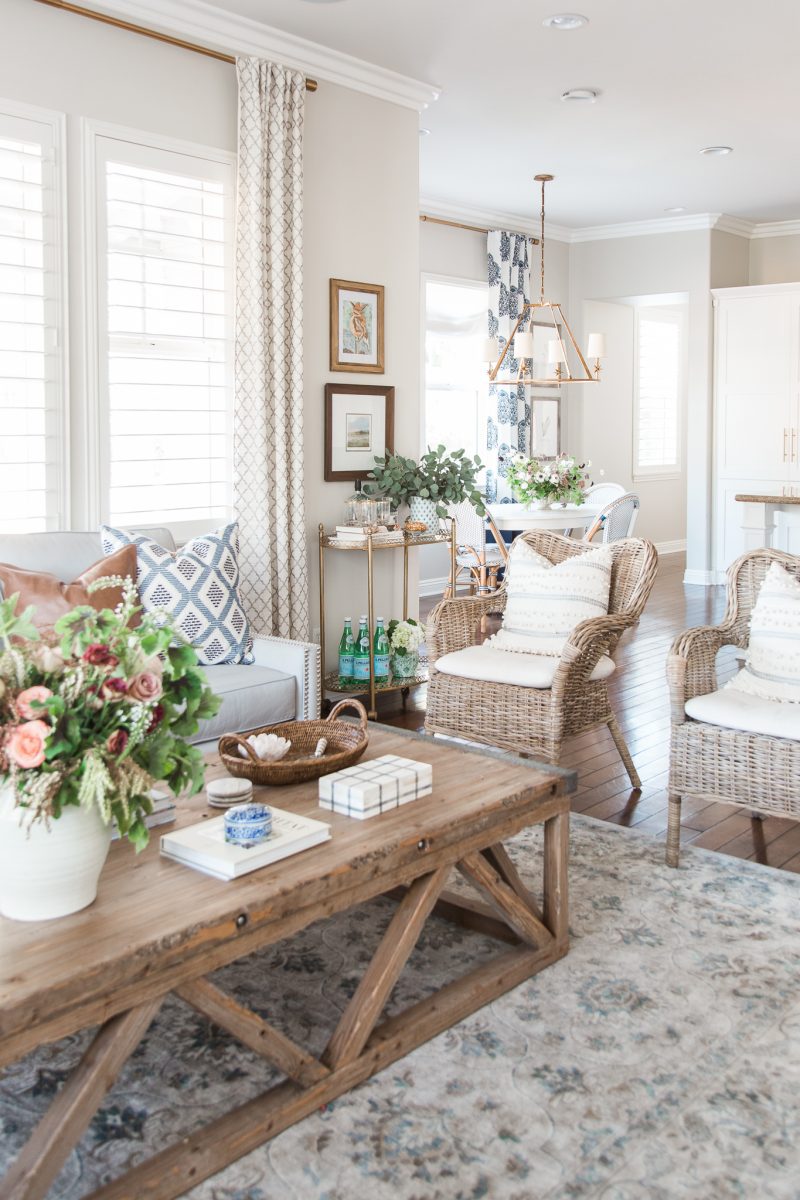 We ordered our all time favorite chandelier from McGee & Go. and right now it is 20% off.
Our coffee table qualifies for 25% off right now. We have loved it since the day it arrived. A splurge but it tied the entire space together and worked well with the dimensions an scale of the space. Right now you can save $400 on this piece.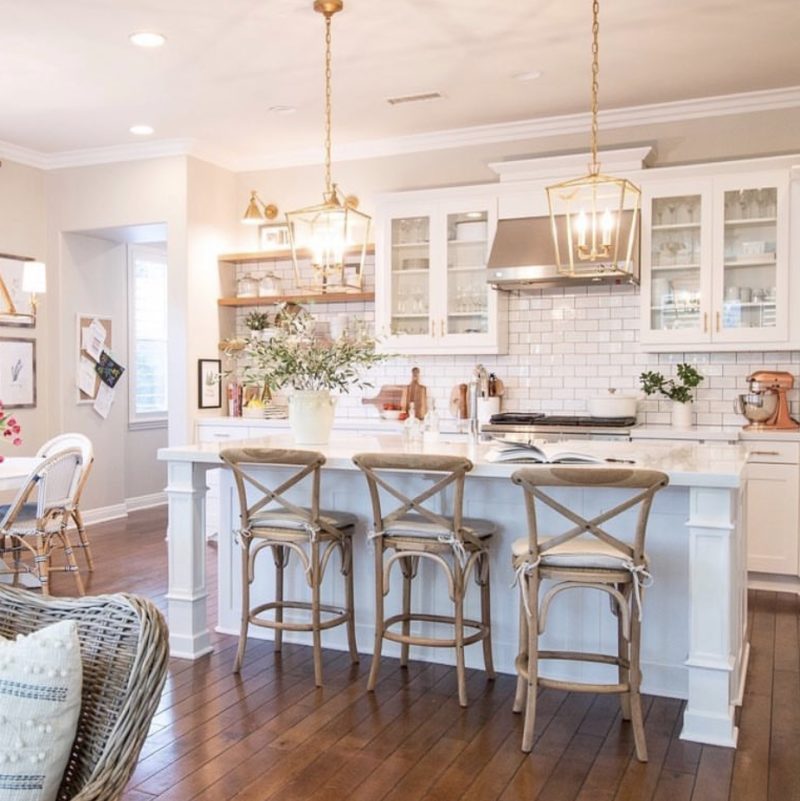 We get asked about these barstools almost daily. We absolutely love them. The exact stool is on sale for 25% off this weekend. We paired them with cushions from Restoration Hardware (to match the ones we have in our dining room). These barstools are also so gorgeous. I would love to design a new space and put these in the kitchen. Such great texture and interest.
Speaking of kitchens. Have you seen these barstools? They are appearing in an upcoming "Pay This Not That" but here is a preview!!!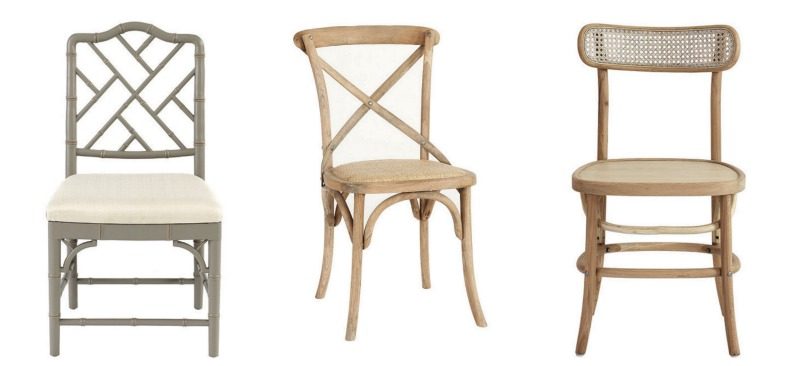 These are three great dining chair options and they are all on sale. Plus so many of the styles the price reflects a set of two chairs! That's incredible. I would use all three of these in our home.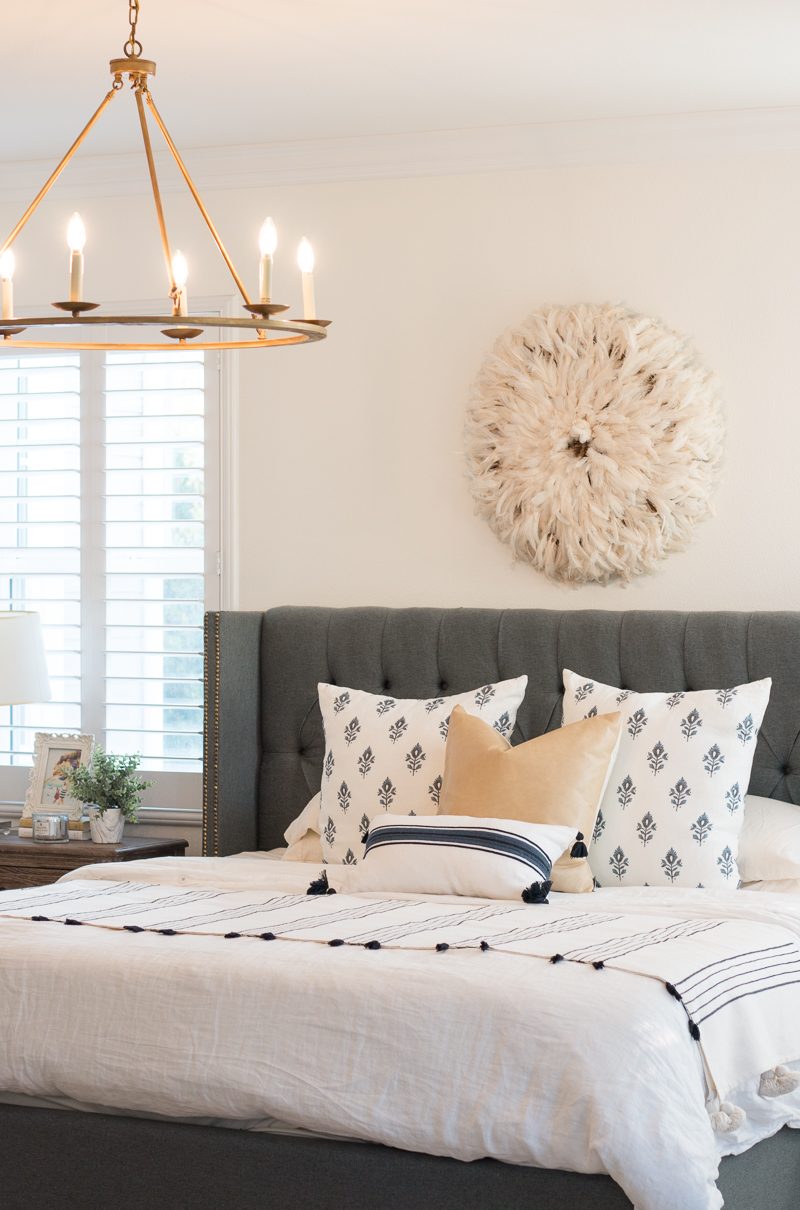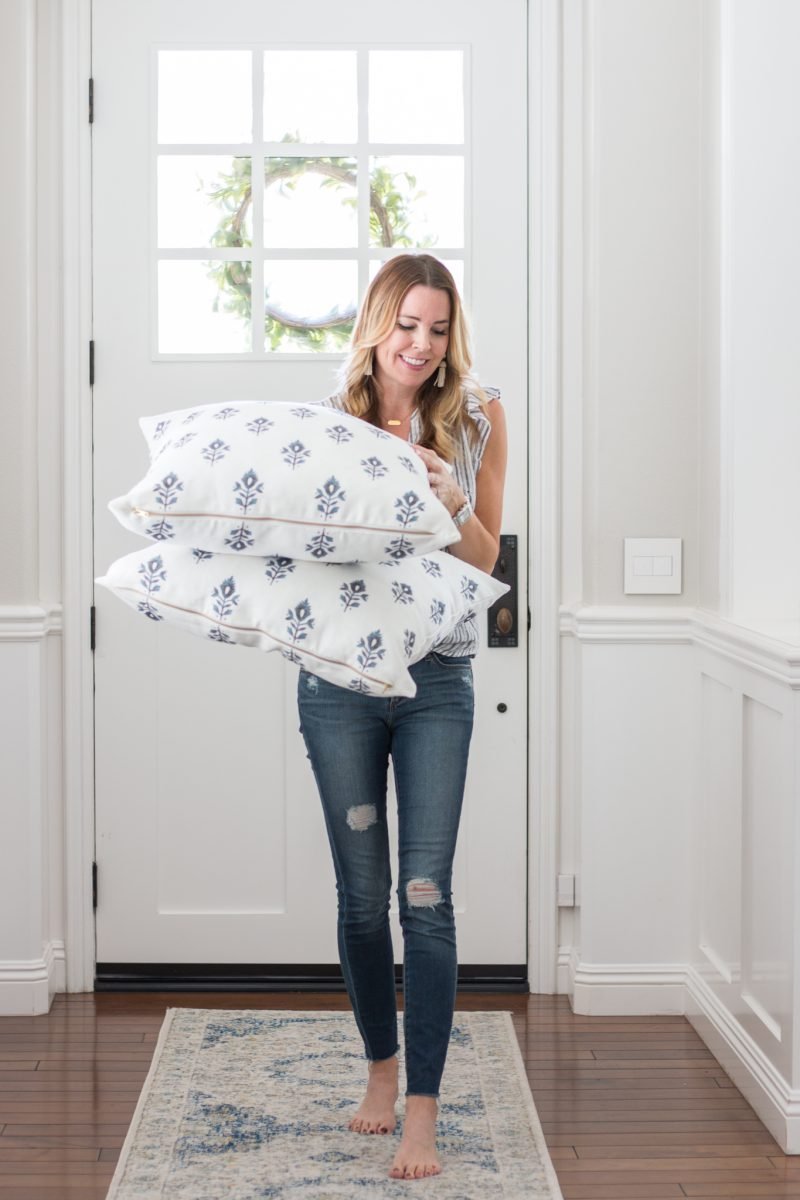 These pillows are a top seller for McGee & Co. and I understand why. I love the simple block print. They transformed our bedding and we love them so much.
One of our other favorite finds are these metal boxes. I love the way they look and you can hide things away in them. We have one on our open shelves and it holds my loose recipes.
WAYFAIR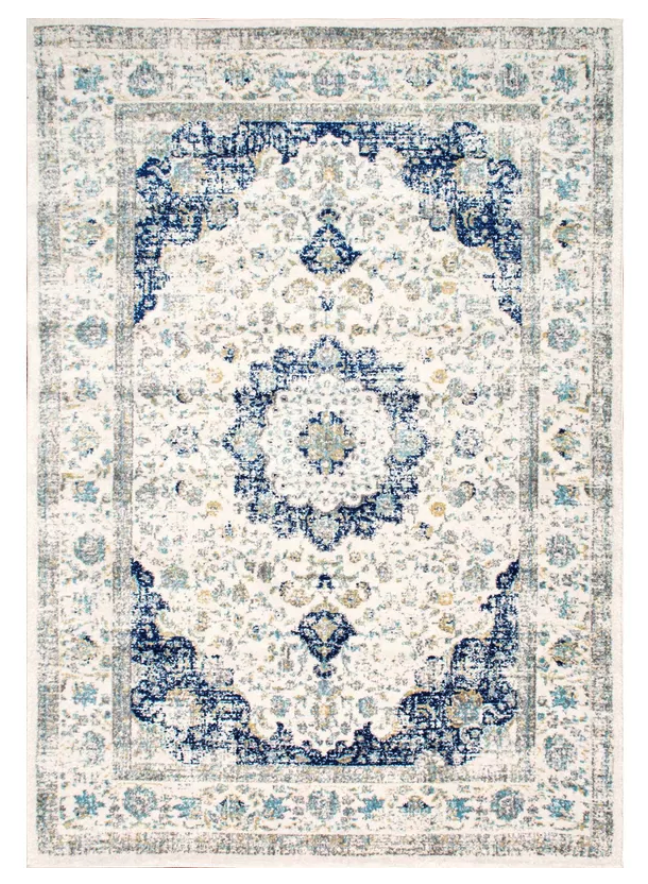 This is the rug we have in our entry. The colors are more vivid in person. The up close on the website shows it nicely. You can snag the runner this weekend for only $51!
This rug receives over 11,000 awesome reviews. Holy cow! It's currently 43% off. Now's the type so scoop it up is you need a pop of color in your home. Did I mention it comes in about 10 other colors and people love it.
POTTERY BARN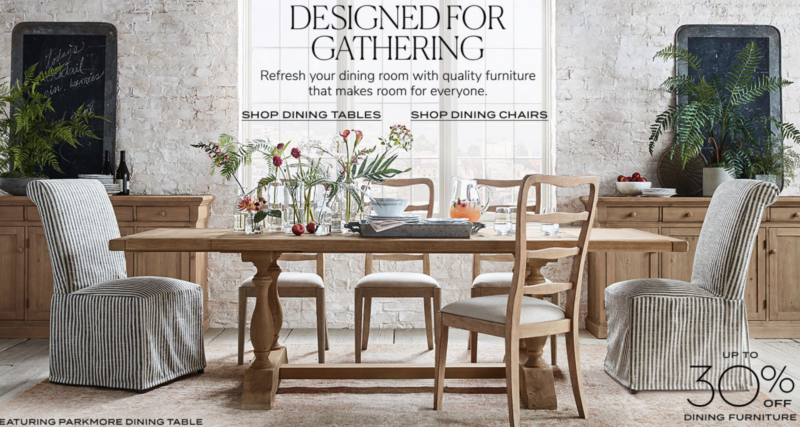 Do you ever see a space and rethink your own immediately? Ugh. This dining room. So good. But the point of me showing you this is to let you know Pottery Barn is having a great sale this weekend so it's worth taking a look.
Lastly, you can save over at Colleen Rothschild this weekend, too! My favorite skincare line.
Hope you find some great deals this weekend. What's on your agenda? I am planning to fit in a workout and then spend quality time with my girl. I'll let you know if we stumble upon more deals.
*affiliate links used