Good morning! What are you all up to this weekend? We are enjoying a sports free weekend. That is super rare these days so we plan to take advantage of time with friends and knocking a few things off the to-do list. With the Fourth just around the corner, we are hoping to dial in our yard a bit more. So many fantastic sales this weekend so I've rounded them up for you in this week's Saturday Shopping.
LIGHTING SALE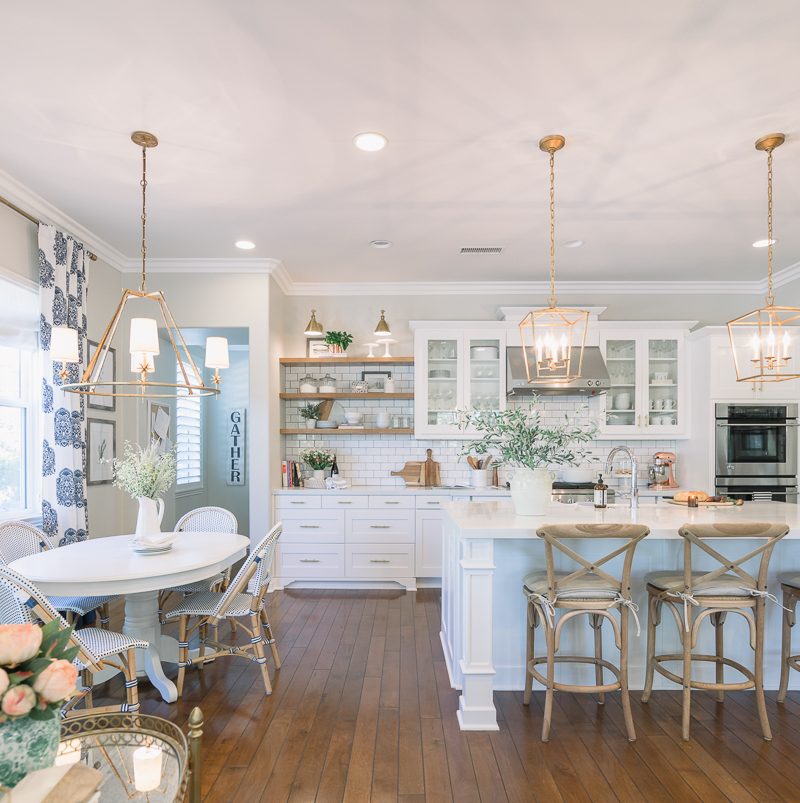 One of my favorite stores, McGee and Co, is offering 20% off lighting right now. My favorite light in our home is the one above our kitchen table. I love the detail and shades and it looks great with fresh greenery at Christmas time. The sconces above our wood shelves are also from McGee and Co.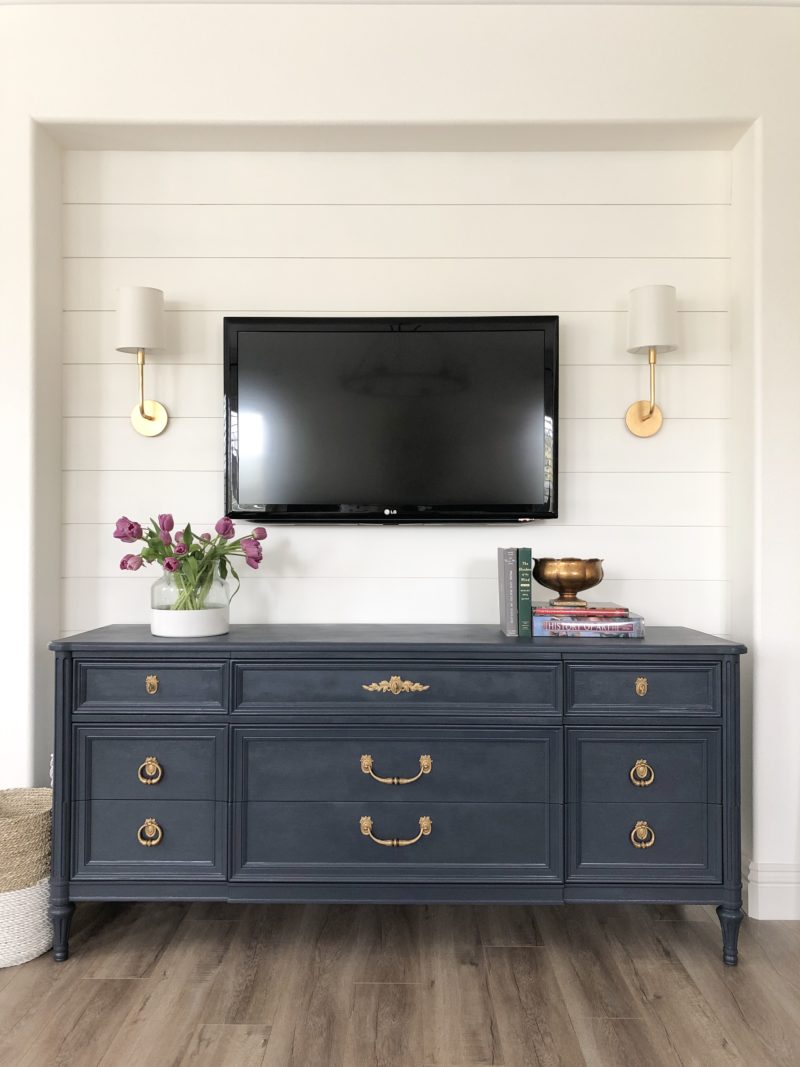 Our bedroom sconces are also on sale. They are one of my favorite parts of this entire design.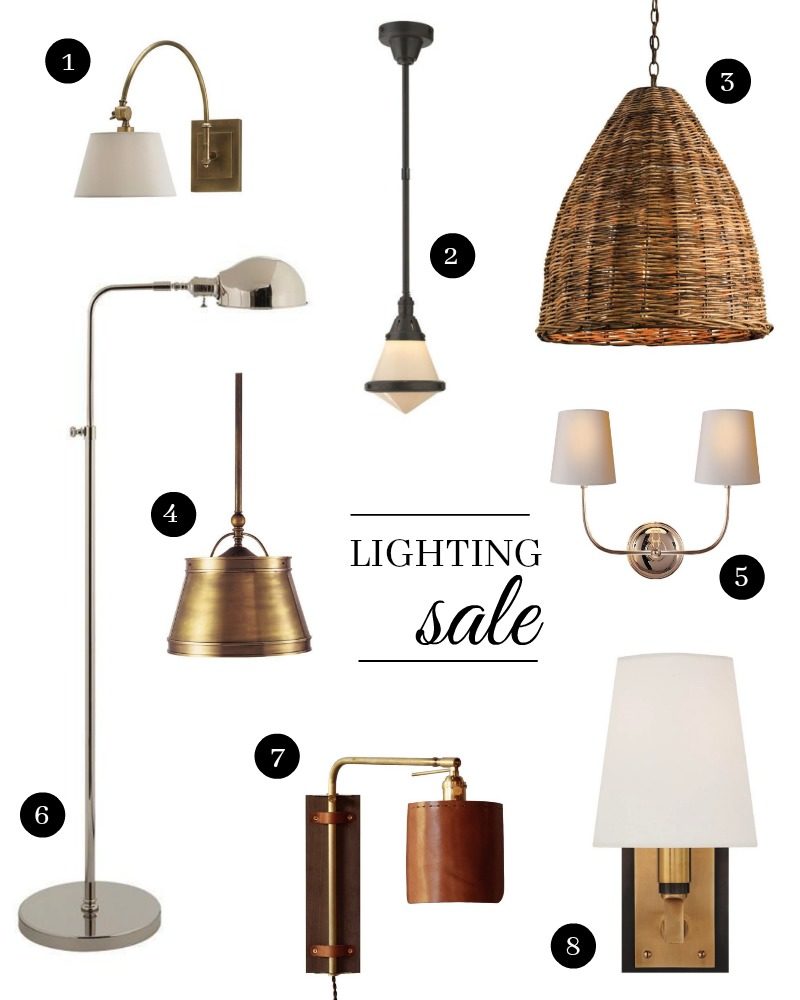 Plus use code FIREWORK for free shipping! I just used it when I ordered these vintage pillows for our living room.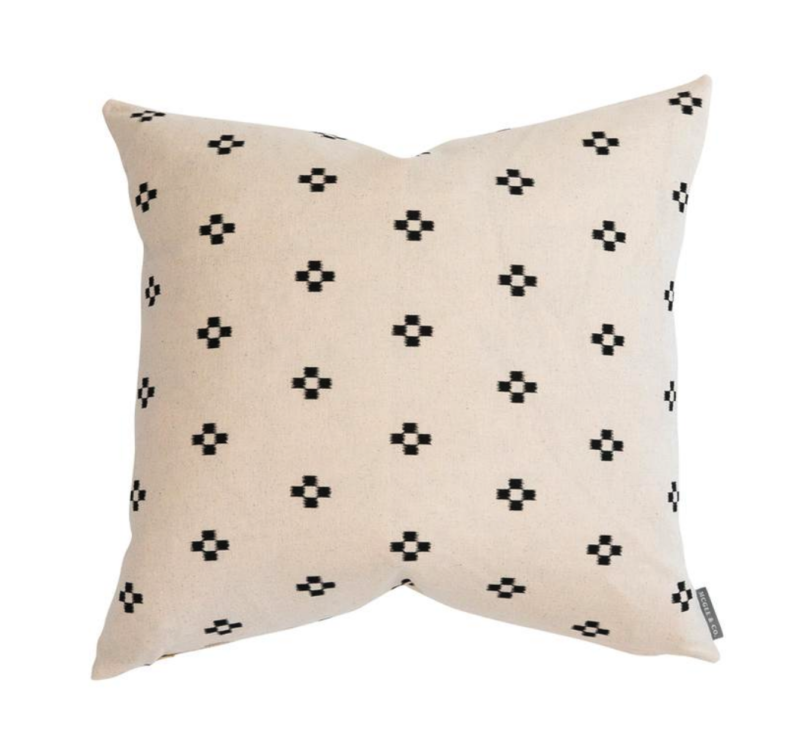 HOME DECOR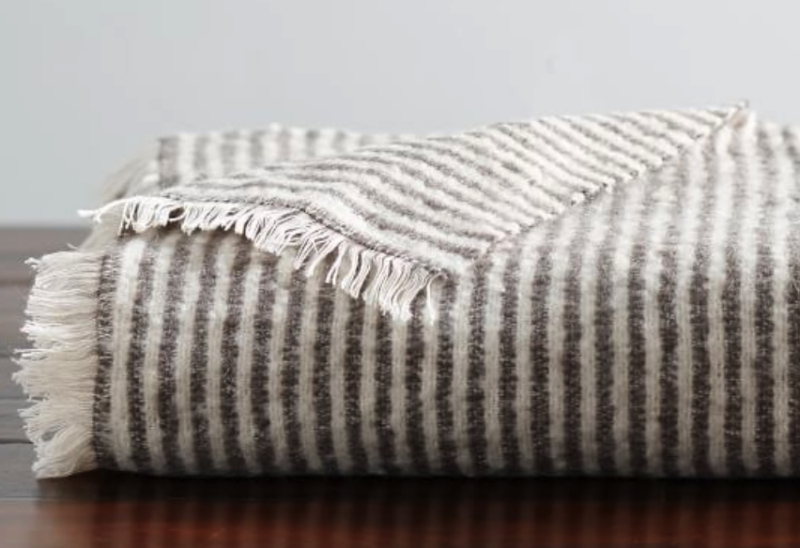 Ladies, this is such a good buy right now. While you may not be thinking about throws in summer, stripes are always a great choice and this is now only 19. It's a great way to add pattern to a living room, bedroom or family room. Draped over the arm of a sofa or at the end of a bed, this is a great buy.
FAVORITE ACCESSORY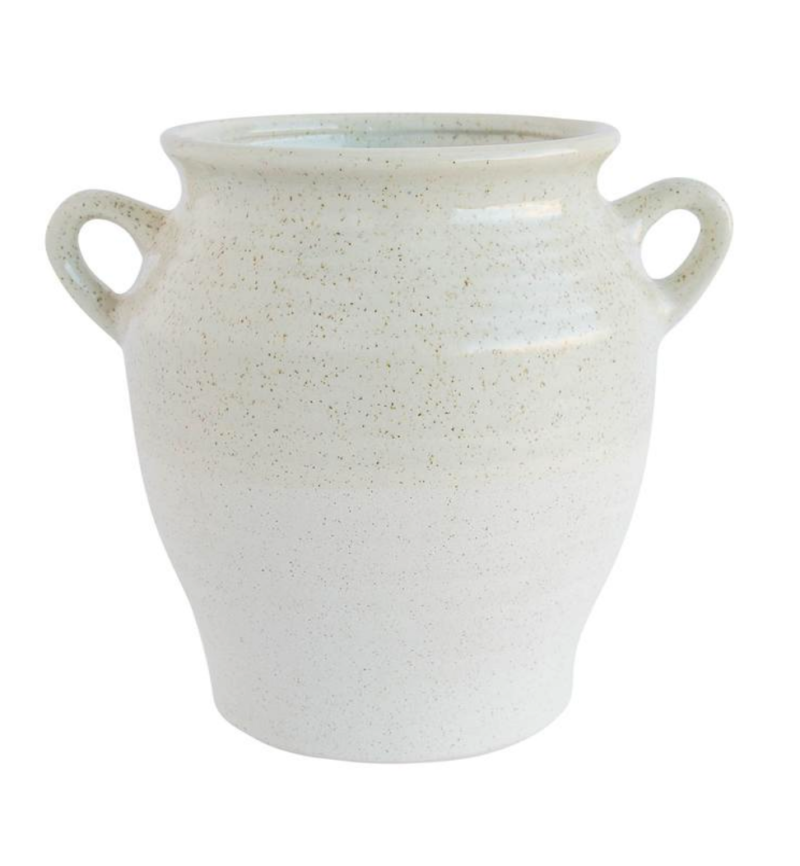 One of the things I've talked about over the years is adding texture to a space. I have to take a moment and champion this vase. I know it seems like such a small design choice but this might be one of McGee and Co.'s best deals. It's under $60 and it adds so much texture to a room. It is better in person and I may even oder another one for our kitchen. That is where I had it and stole it for our bedroom. It's that good. Also a fantastic gift for someone. Free shipping makes it a really good deal.
The faux stems are can be found here. I think Hobby Lobby has a great selection as well if you have one nearby.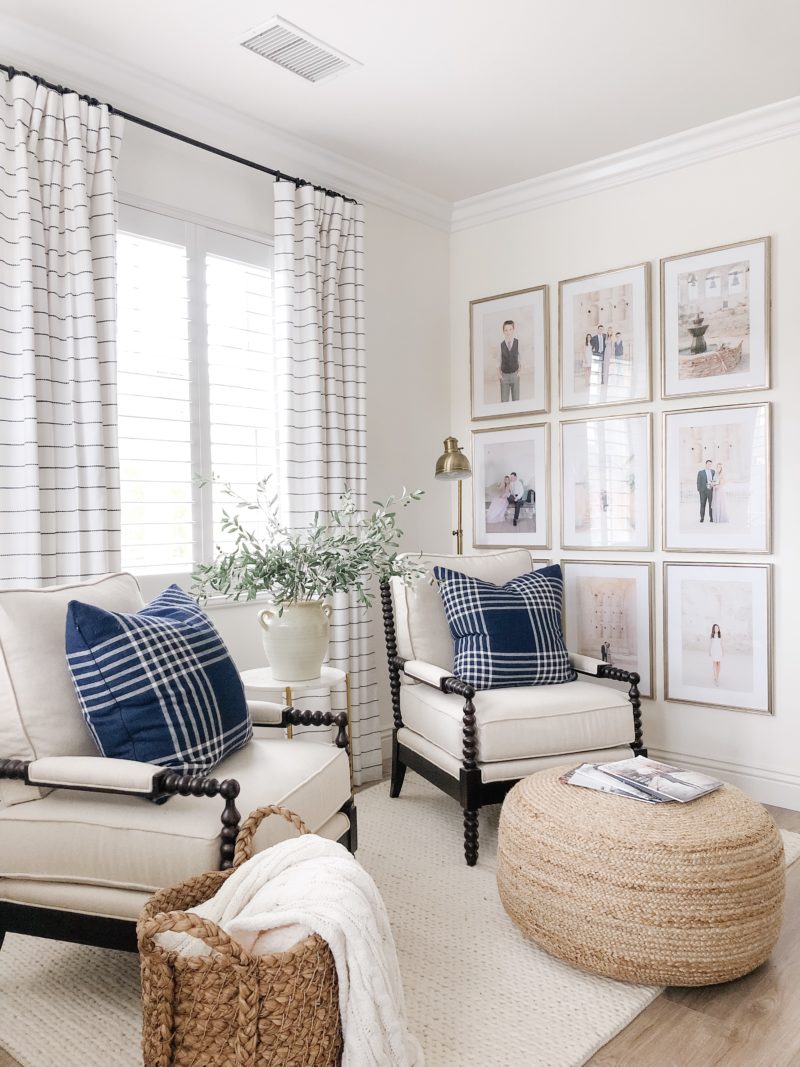 NEUTRAL RUG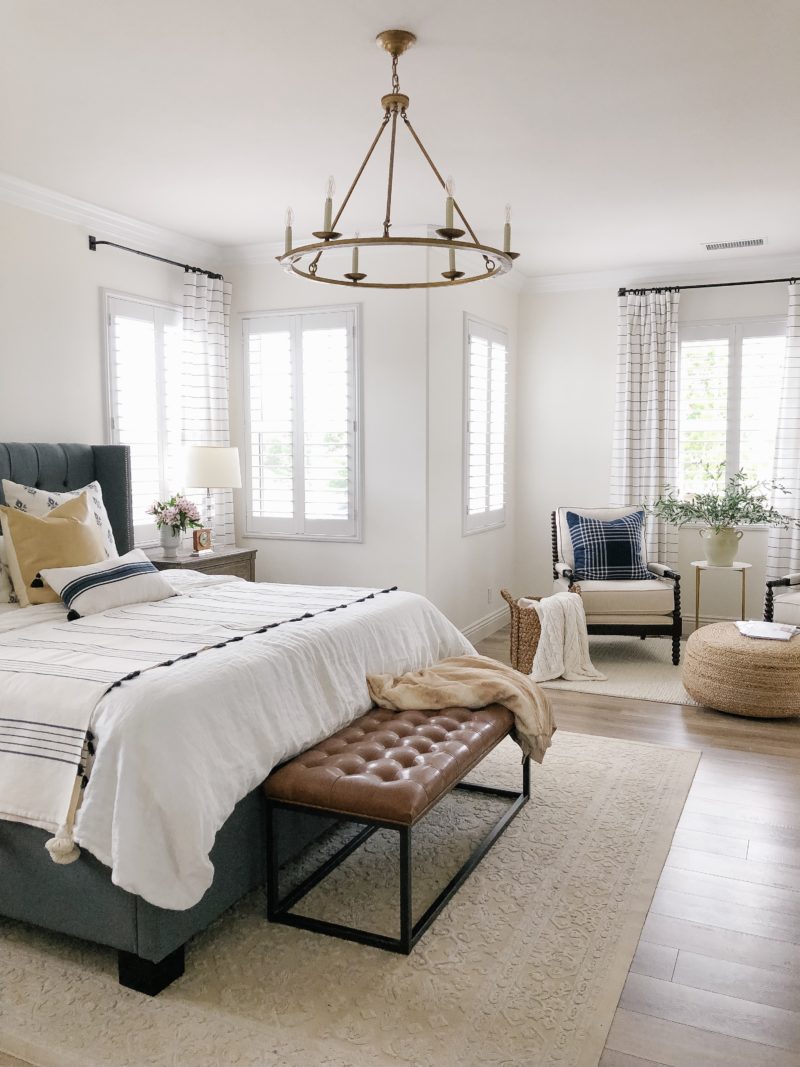 The neutral rug in our master bedroom is on sale this weekend. You can score 20% off with code JULY4. It comes in three different colors (this is the cream). The bench is under $200.
This chandelier is very close to ours and really beautiful.
TORY BURCH SALE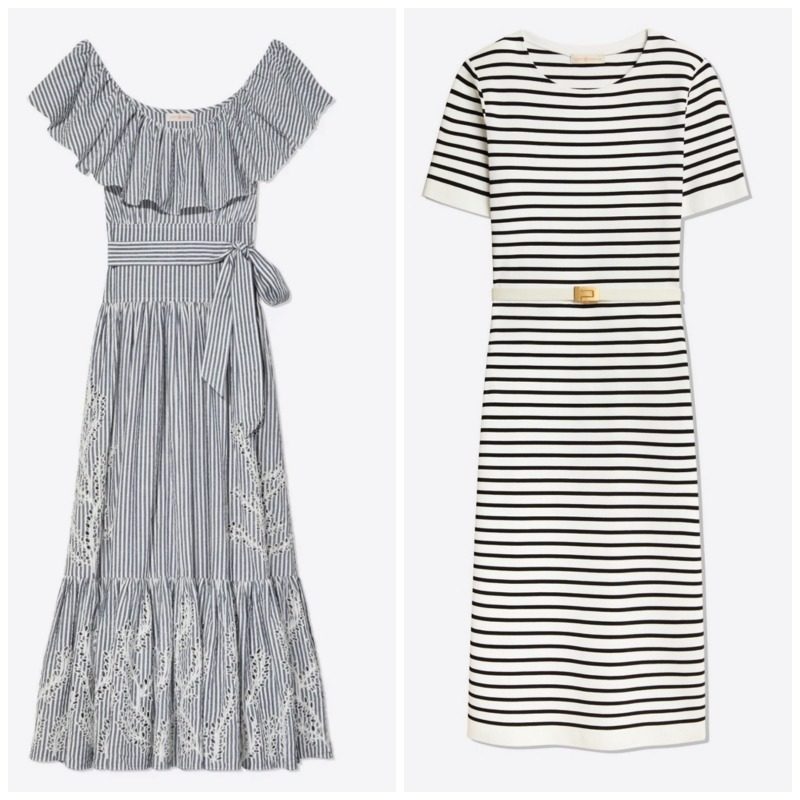 Tory Burch is having their huge summer sale and it's almost over. This weekend you can get an extra 25% off the sale price with the code: EXTRA. You can find deep discounts on shoes, handbags, accessories and clothes. These caught my eye: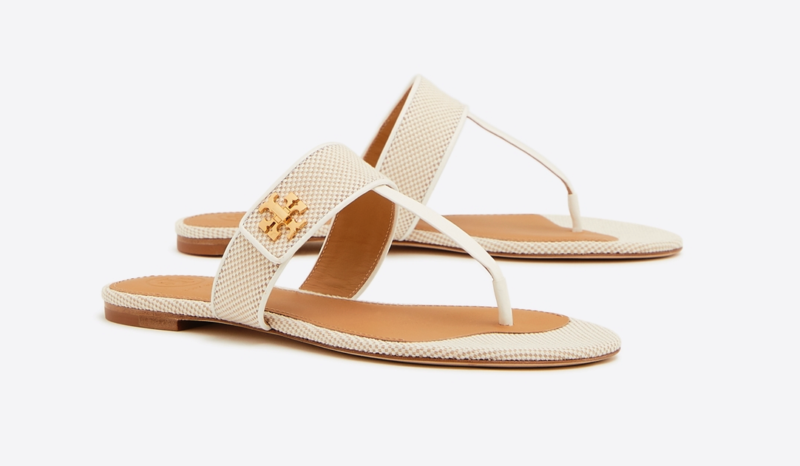 canvas sandals – extra 25% off
JEANS ON SALE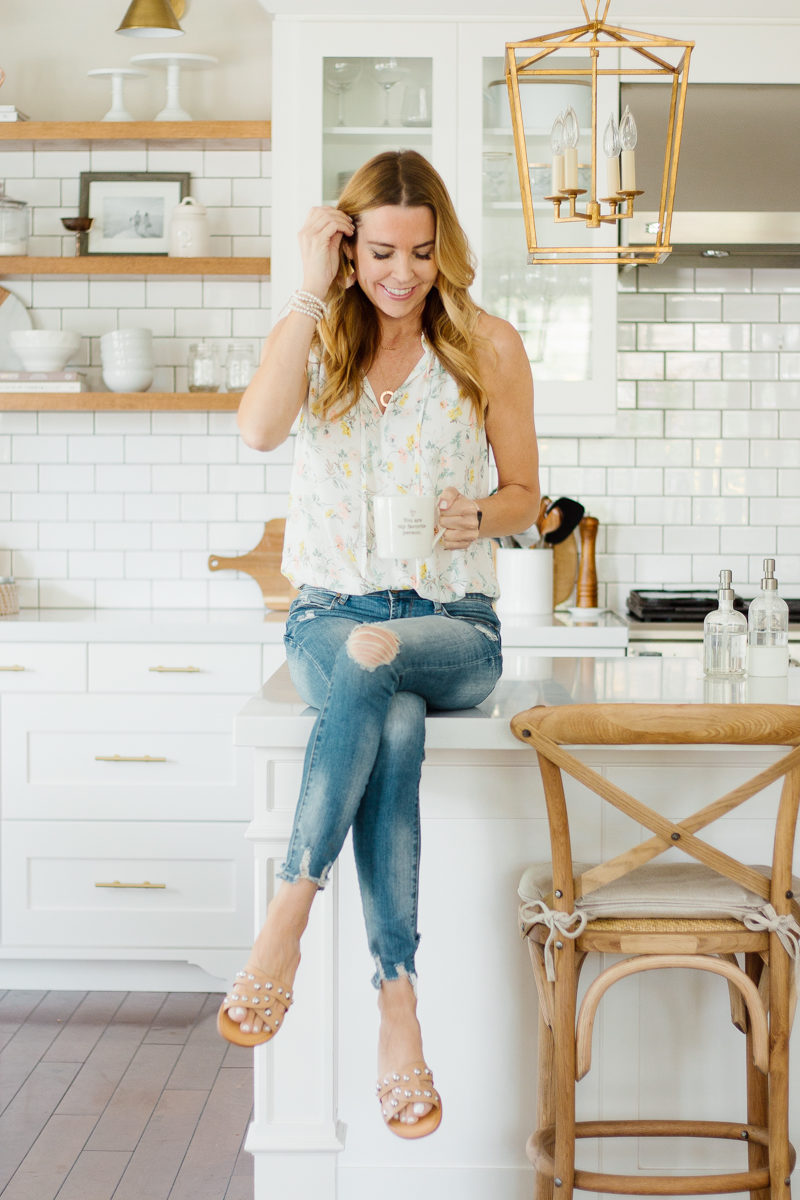 I live in these jeans and they are now $40!!!! Grab them if you can. They are comfy, don't stretch out too much and an incredible price. My top is 50% off.
ANTHRO – EXTRA 30% OFF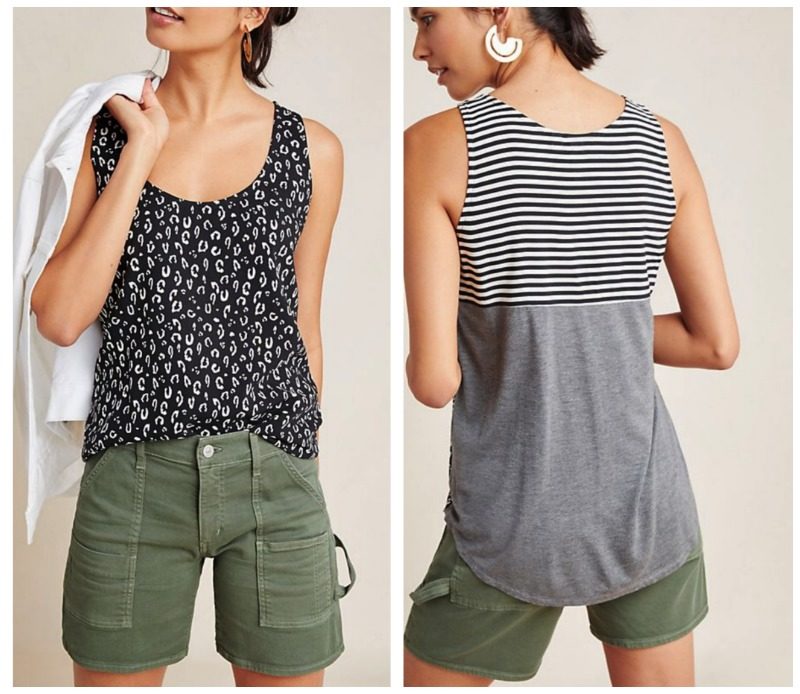 This cute tank comes in three different colors. I like how the back is entirely different than the front. So cute. It was $68 but with the extra 30% off it is now $28.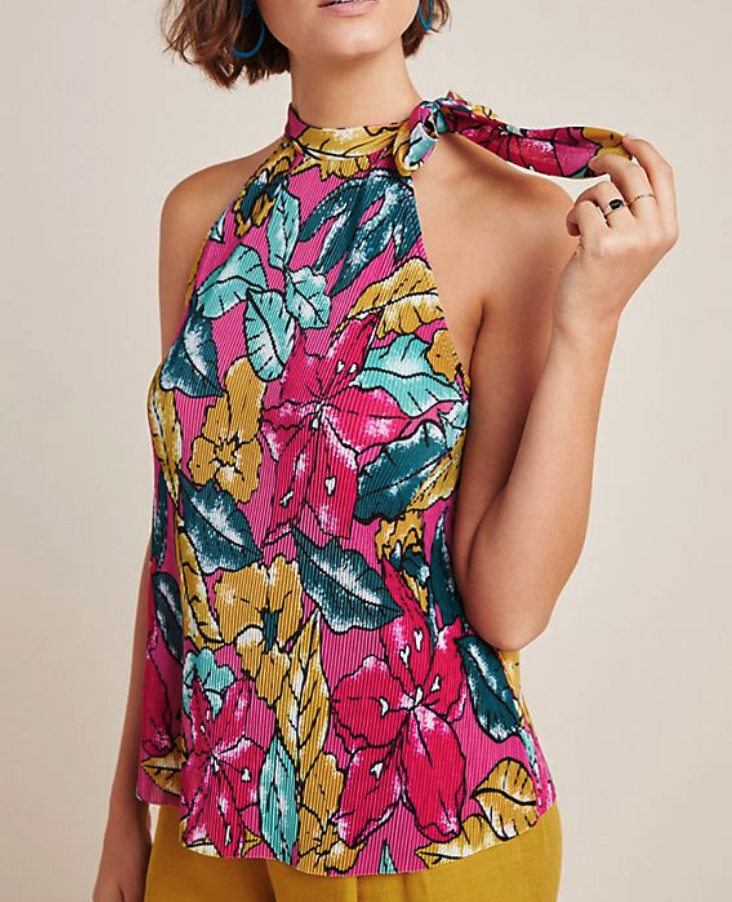 Yes to this printed blouse. I would pair it with light denim cut-offs or white pants. While I am not a fan of it paired with the mustard pants this top is so striking.
Need these joggers. In all three colors, please. They receive excellent reviews and are under $30.
A great time to snatch this dress up. So pretty and 50% off right now. Great for summer and vacations!
MADEWELL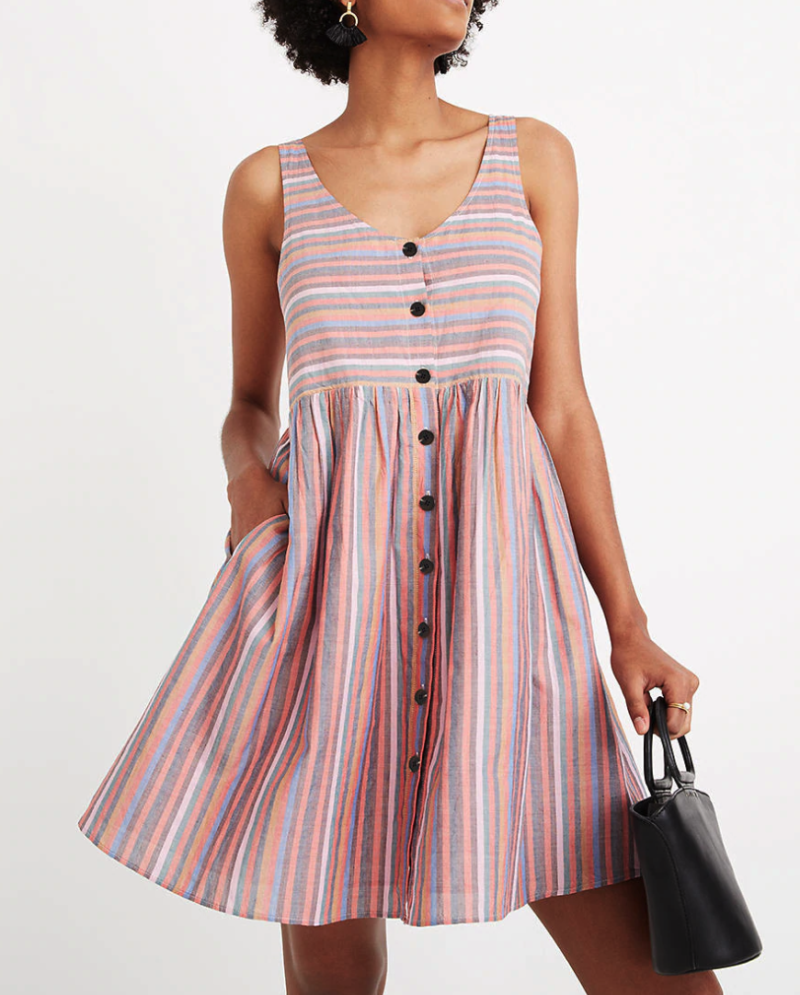 Darling summer dress now marked down to $59.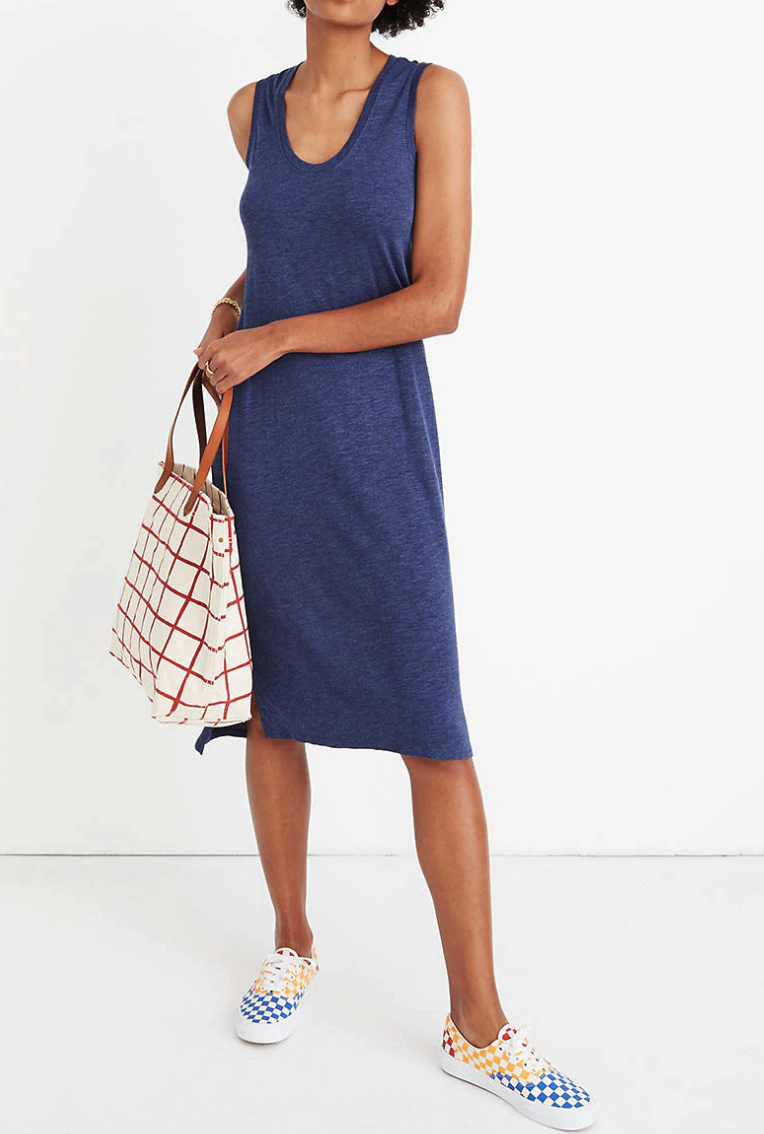 Comfy, cute, on sale and great reviews!

scroll through for great deals on these tops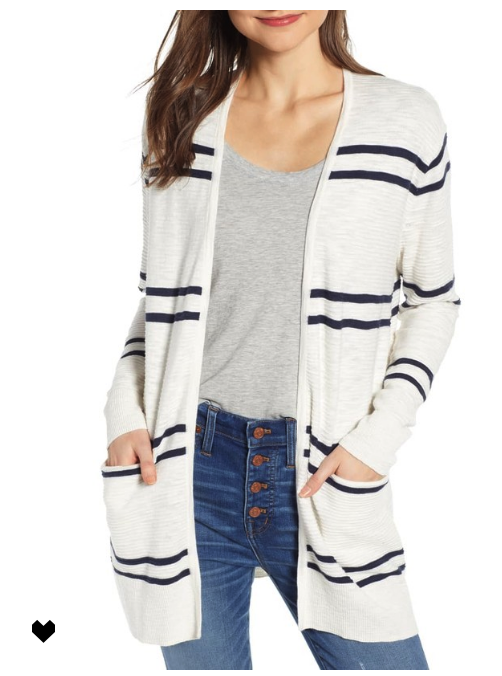 This striped cardigan just hit the stores and it's a good one! Great for summer nights but will also transition well into fall.
AMAZON FINDS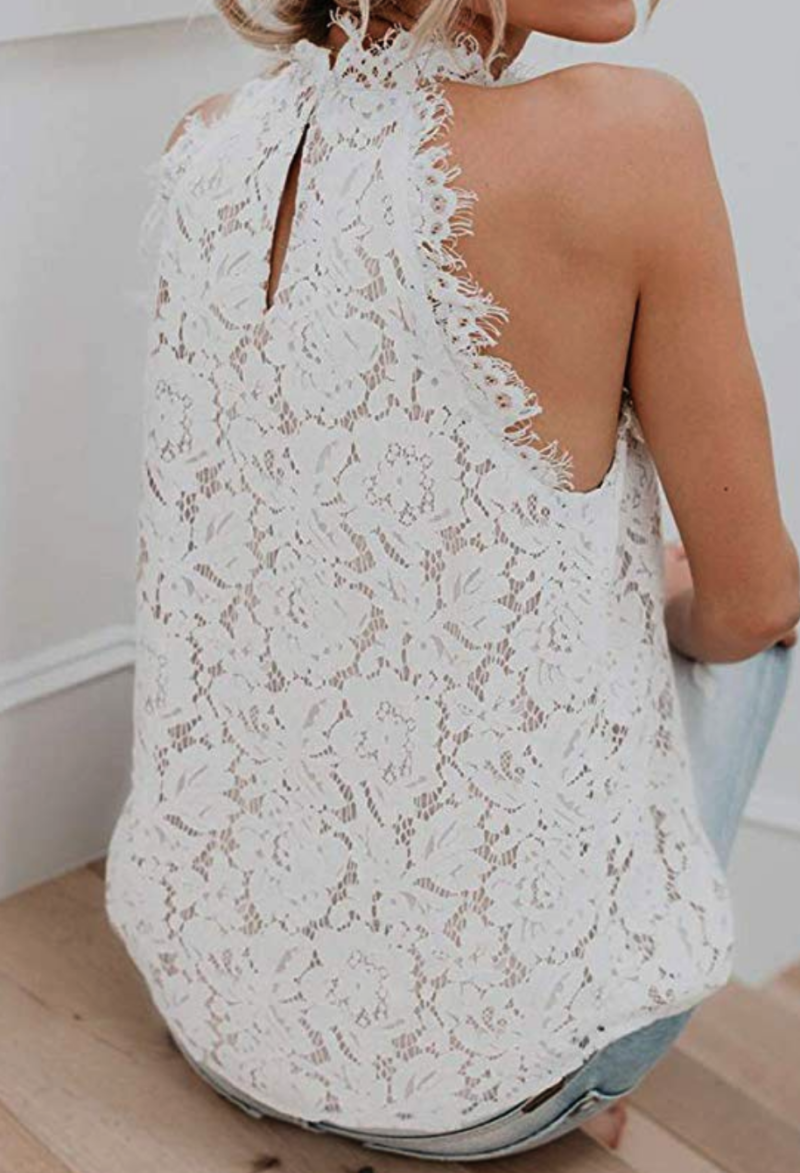 Ladies, this was the number one seller in my post on 20 Summer Tops! You loved it. This is another lace top that is GORGEOUS. I just ordered it for myself. It's under $20 and gets great reviews.
Love the cut of this summer dress. It is also under $20 and comes in so many colors. Always like when a dress has pockets, too. It has over 1200 fantastic reviews.
Have you seen this graphic t-shirt?! Oh my gosh. I sing this to my mom each time I go. I think I need to order this. So cute with shorts for the summer.
LOFT

Don't forget Loft is offering 50% off tops and dresses!!! Scroll through above to see some of my favorites.
POTTERY BARN SALE
Well, hello, gorgeous scene. Can I just move here? Pottery Barn is having their mega sale but it ends tomorrow. Use code: FREESHIP to avoid any shipping charges, too! That is the best.
This is a phenomenal outdoor set. I just sat in it last night at a friend's home. The cushions are high enough in the back so you can lean back and rest your head. So pretty and a great sale price if you are in need of outdoor furniture.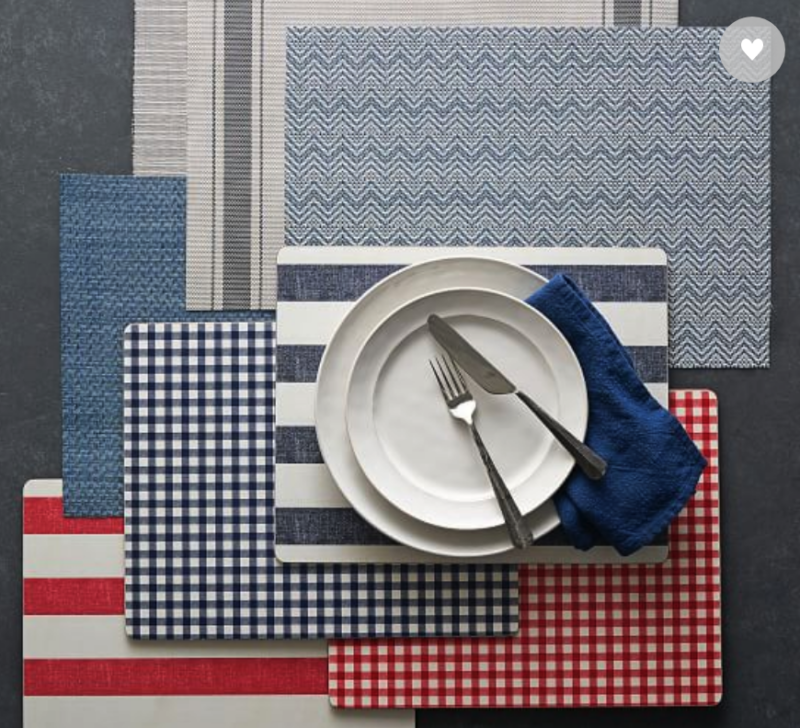 Crushing on all of Pottery Barn's placemats right now. I bought the blue gingham ones for our home. Great for inside or even outdoors.
Speaking of outdoors . . . that is exactly where we hope to be this weekend. Wishing you all a wonderful couple of days with your family.