Good morning. How was everyone's week? Ours must have taken a toll because we were all exhausted last night. But I will take it because that meant jammies and a Hallmark movie. Best Friday night. So many awesome deals this weekend so let's get right to it.
AMAZON UPDATES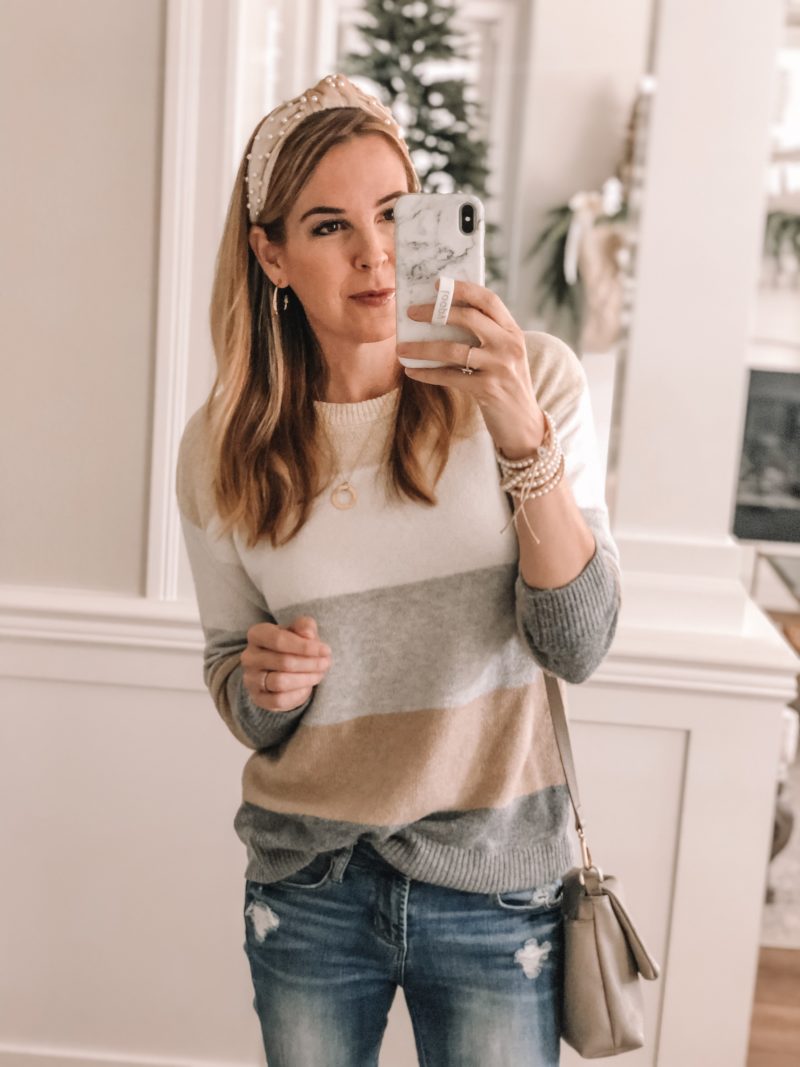 You may have seen my Amazon Gift Guide for the whole family. I wanted to update you on some of the items that I personally have and love. First up are the headbands. The quality is awesome and you can't beat the price. I have been wearing them non-stop. Highly recommend.
Also, this sweater isn't Amazon but it's $10. Isn't that crazy? I LOVE it and wear it all the time. There is something about the color combination and how soft it is.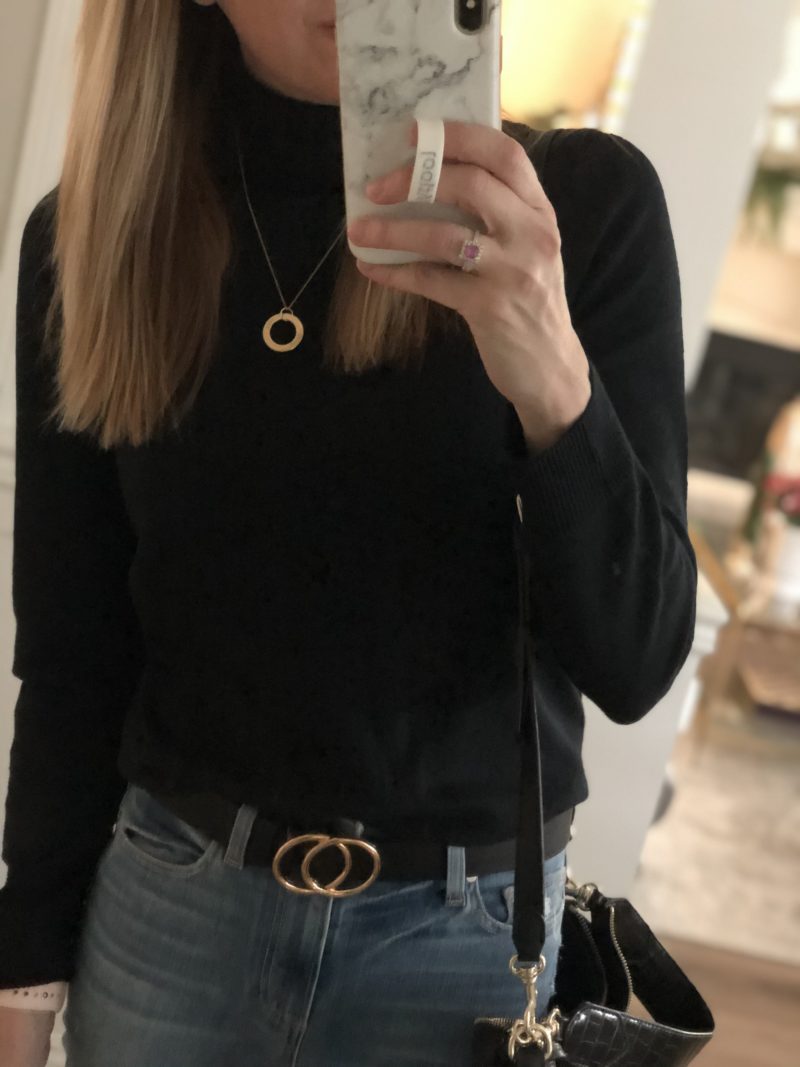 The turtleneck sweater is a nice addition to the wardrobe as well. I am wearing a small but if you want it a bit more fitted, definitely go down one size. It's a nice lightweight piece but excellent for layering. I like this top paired with the Amazon belts, too.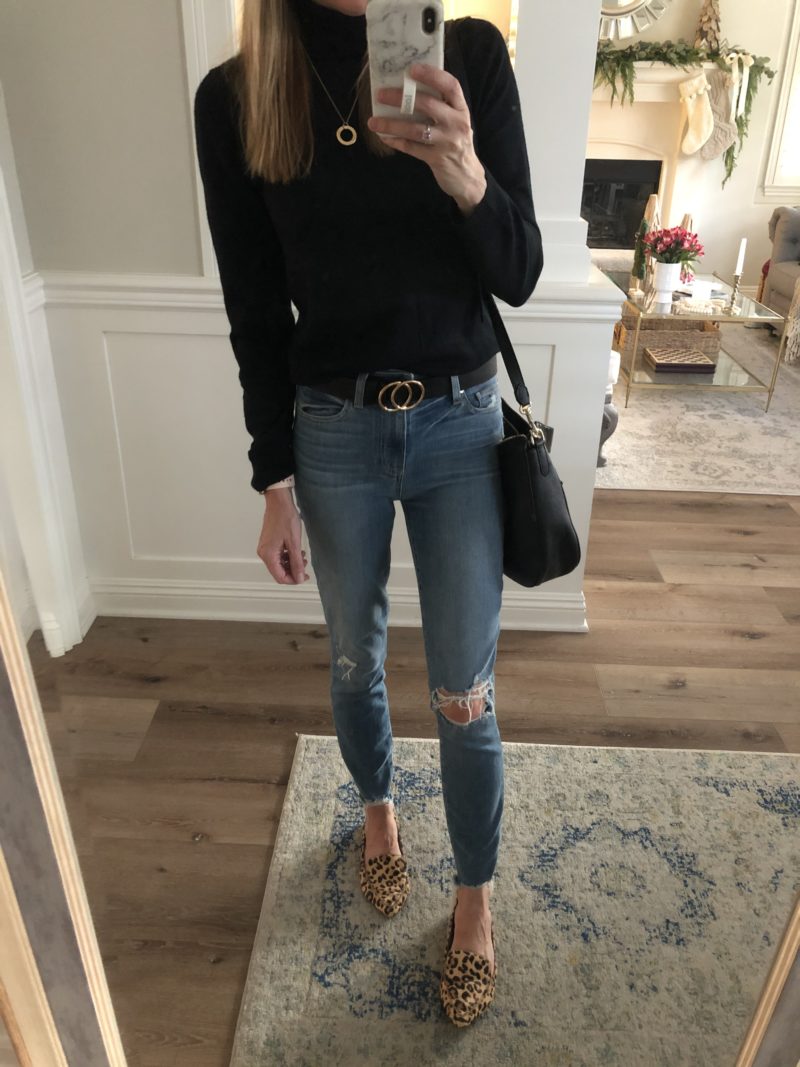 jeans | flats | turtleneck | handbag | belts
My Paige jeans are on sale but you can find a similar look here for less.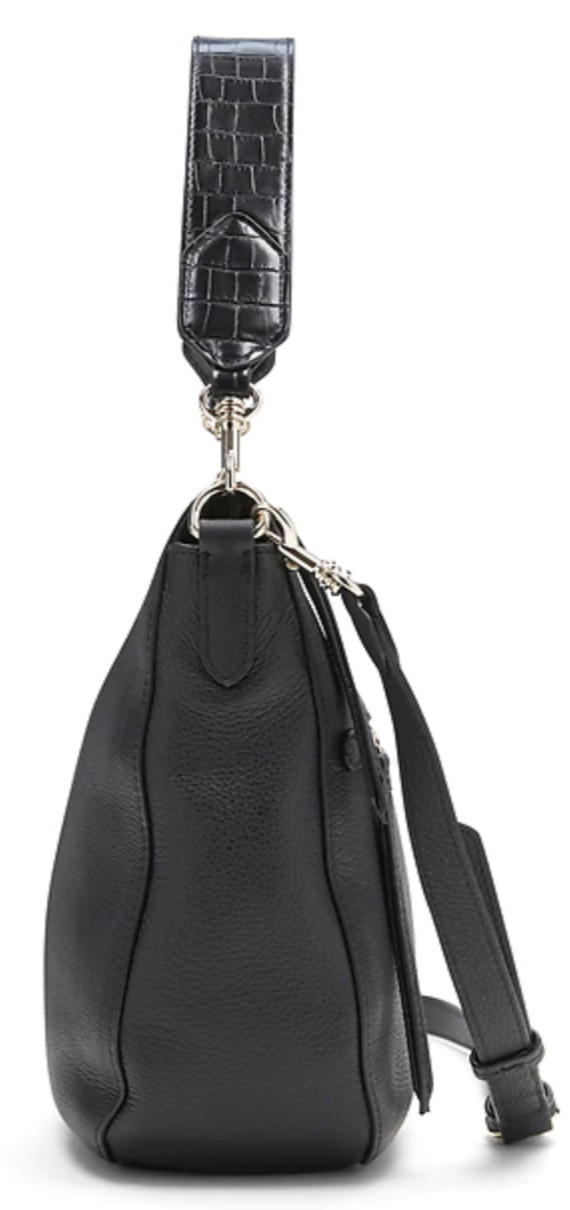 Girls, I carry this all the time. It's currently over $50 off. This would be an incredible gift. Adore this bag.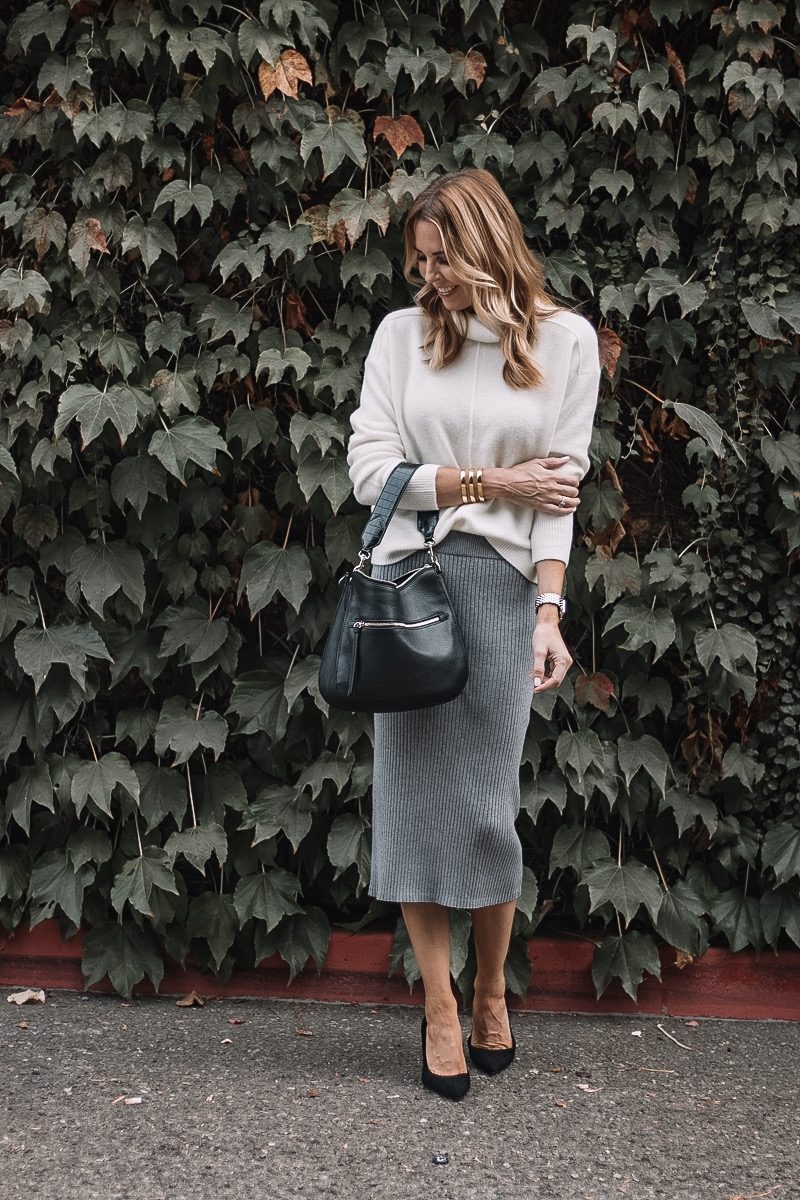 sweater | skirt | heels | handbag
See more of this look here. Most of it is on sale this weekend!
THE COATS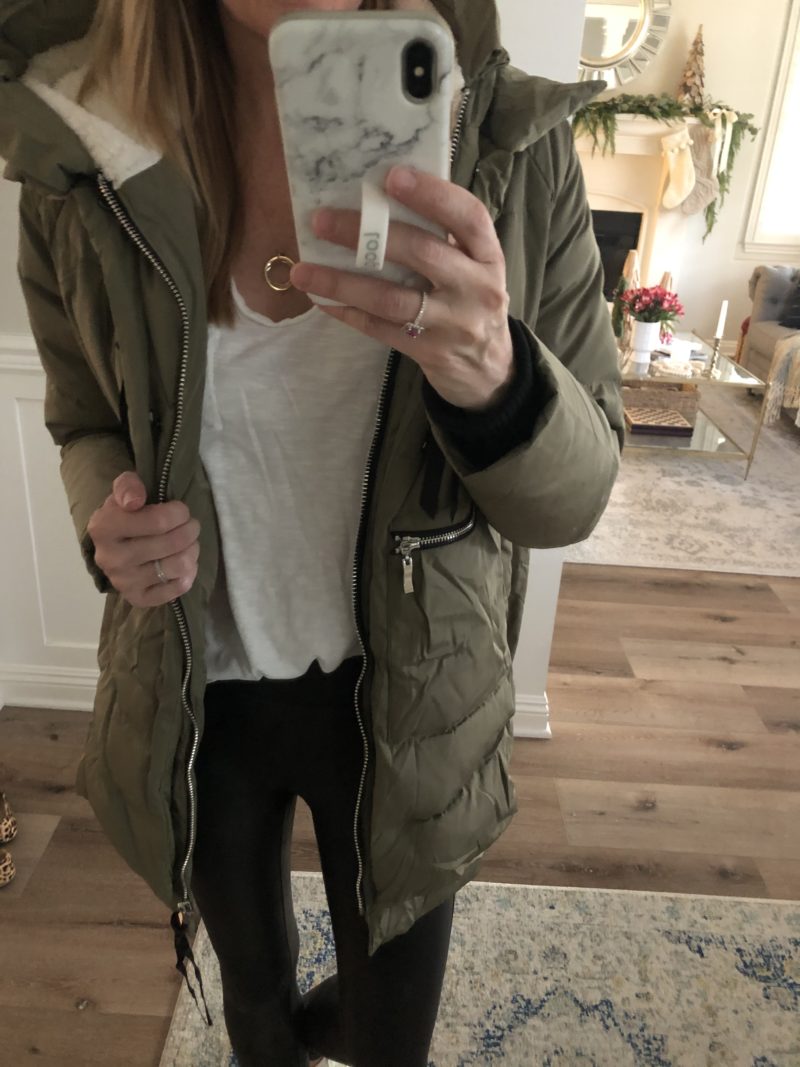 I am officially given the Amazon Coat five stars. Girls, I love this coat. To be honest, while it is crazy popular, I was worried about how boxy it might be. But oddly, it's so chic and cute that the style wins out. Even my husband commented that he likes the coat. That's big because coats aren't exactly his thing. It's EXTREMELY warm, has a ton of pockets and comes in a few colors. The hood lining is so cozy and soft. I'm very excited to take this on our next cold-weather trip.
Do you see the black band by my hand. That is the part of the coat and is great for keeping out snow or wind.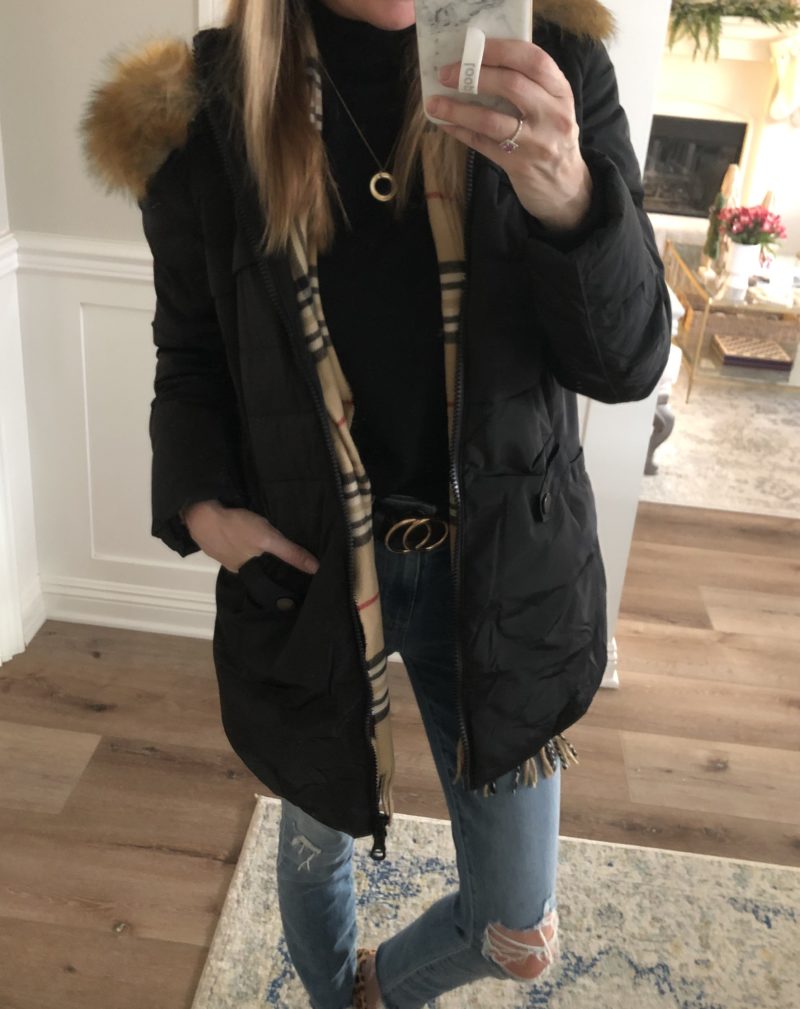 This is the other coat on my Gift Guide and I've been wearing it for a couple of months. This is a really great coat. Wonderful quality and very very warm. The down isn't too bulky and I love the flattering shape. It comes in more colors and is a really pretty option for winter. I like that the faux fur is detachable. Removing it gives it a bit more of a casual vibe.
This coat also looks gorgeous paired with the plaid scarf. It's silky soft and adds more interest to this outfit.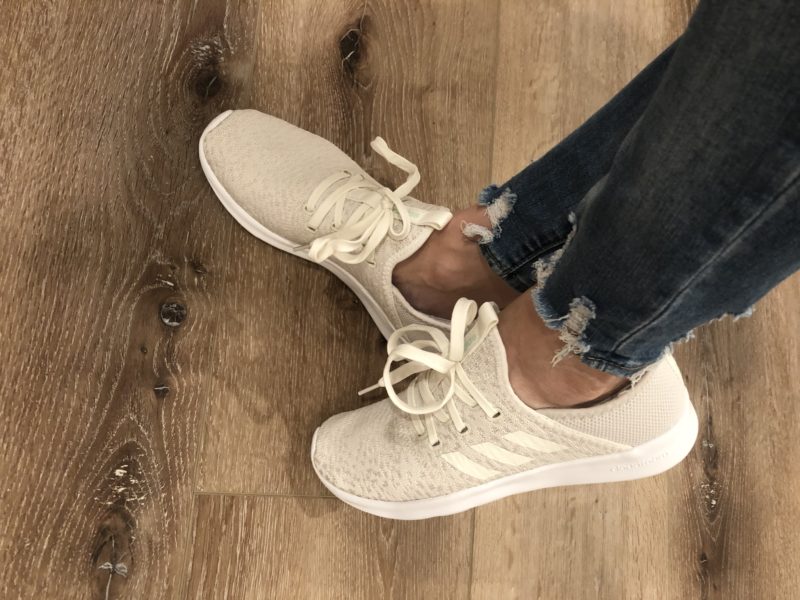 You all know I love these. I have them in gray but ordered the ivory and I LOVE the color. So good. These run true to size and are as comfy as they come.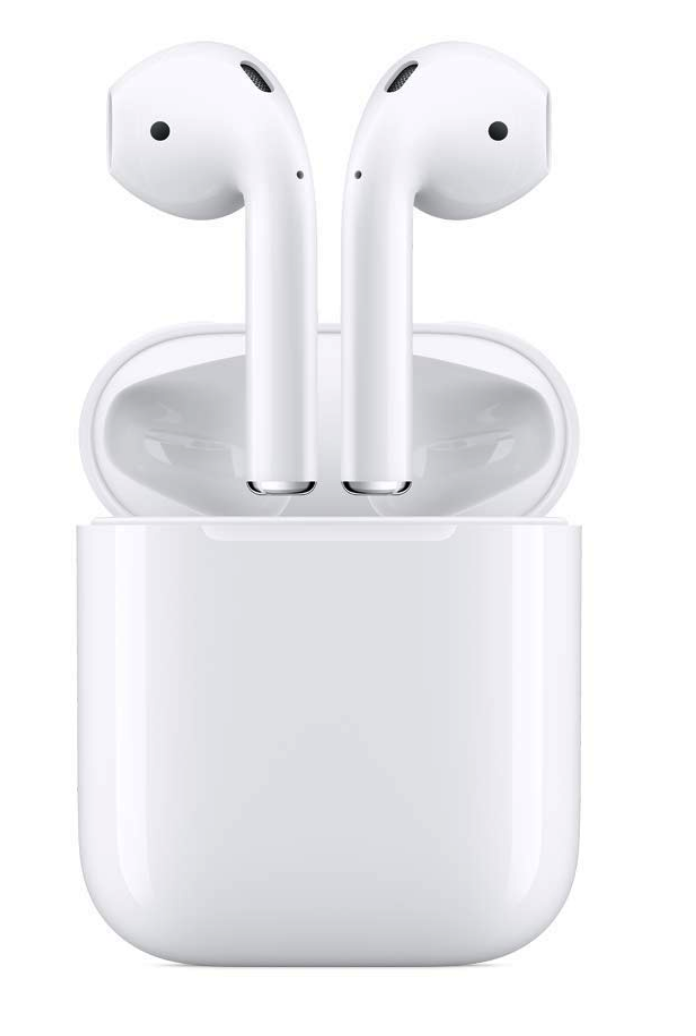 Just a heads up that they air pods are currently on sale.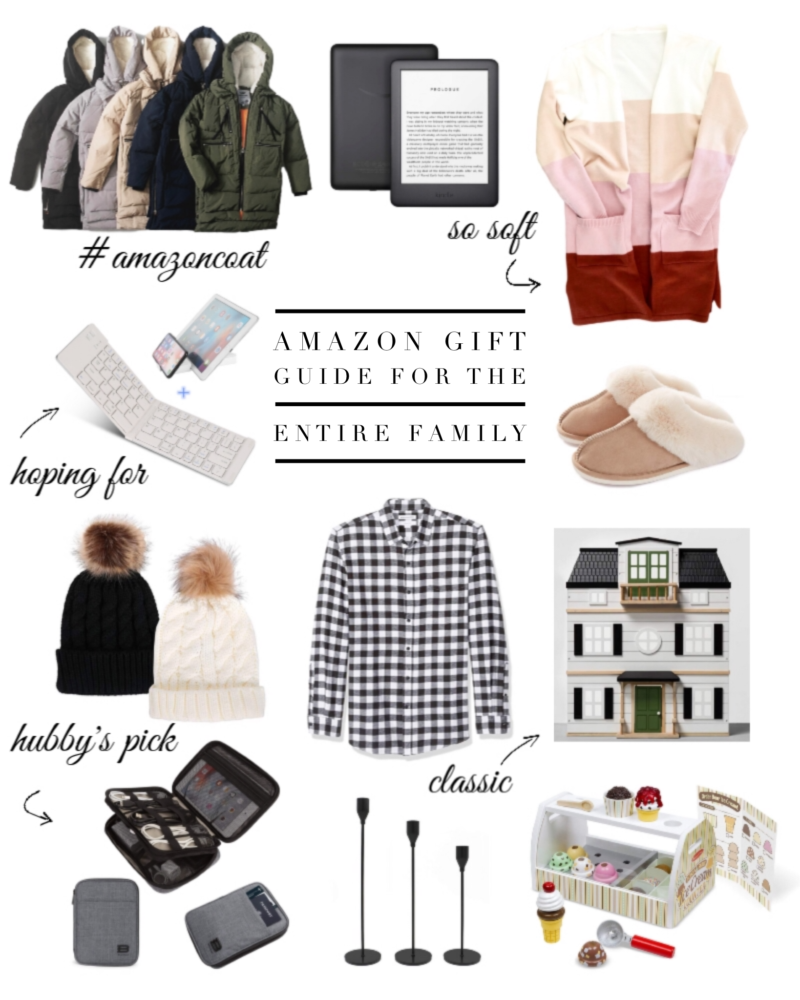 You can see the entire Amazon Gift Guide here. It has something for everyone in the family.
HOME FIND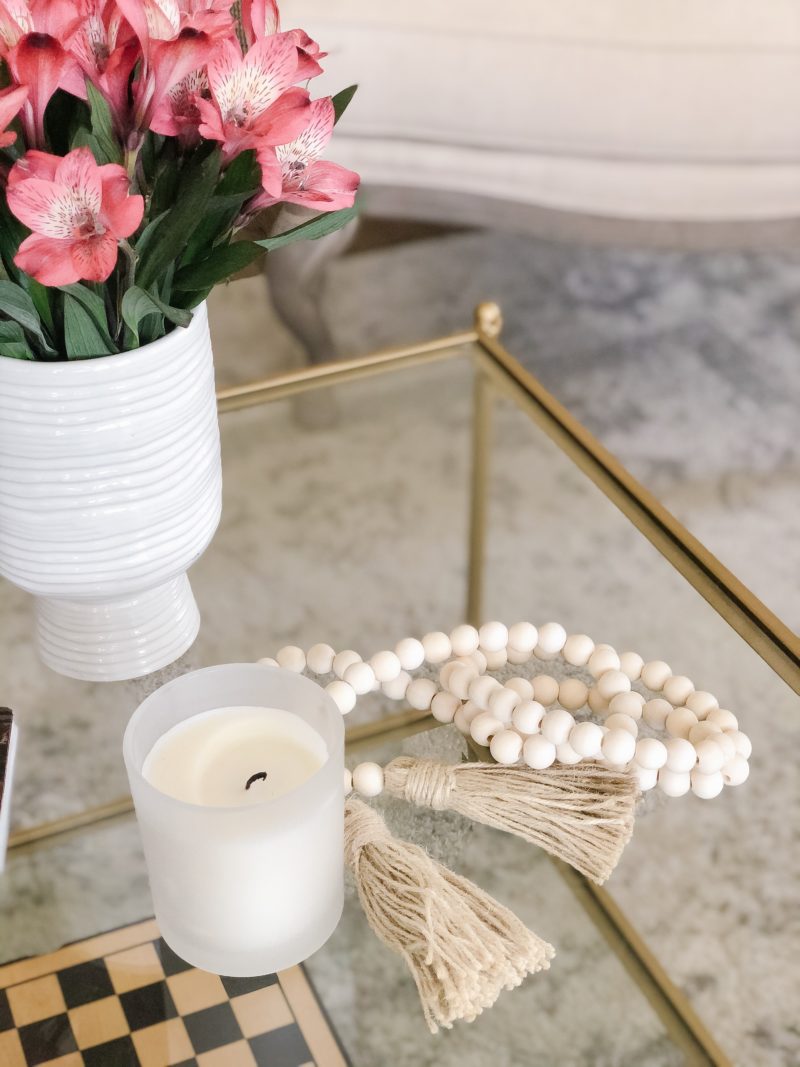 I'm sure you've noticed these wooden beads are all the trend. Nice way to add texture to a vignette. I scored these on Amazon for $11. What?! Snatch them up if you need an updated decor item.
J.CREW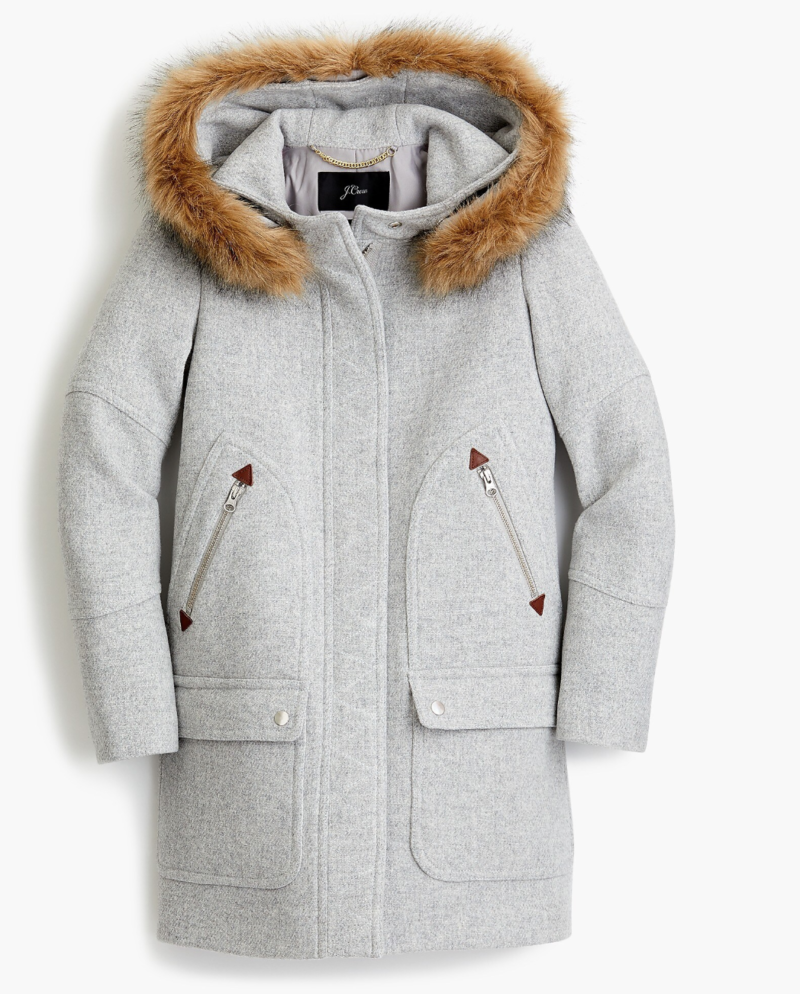 This classic coat is on sale right now. It comes in so many colors. I adore this coat and always receive compliments when I wear it. You can get 25% off with code PARTY and another discount with code: THESKIMM. You'll save over $140! Be sure to type in both codes.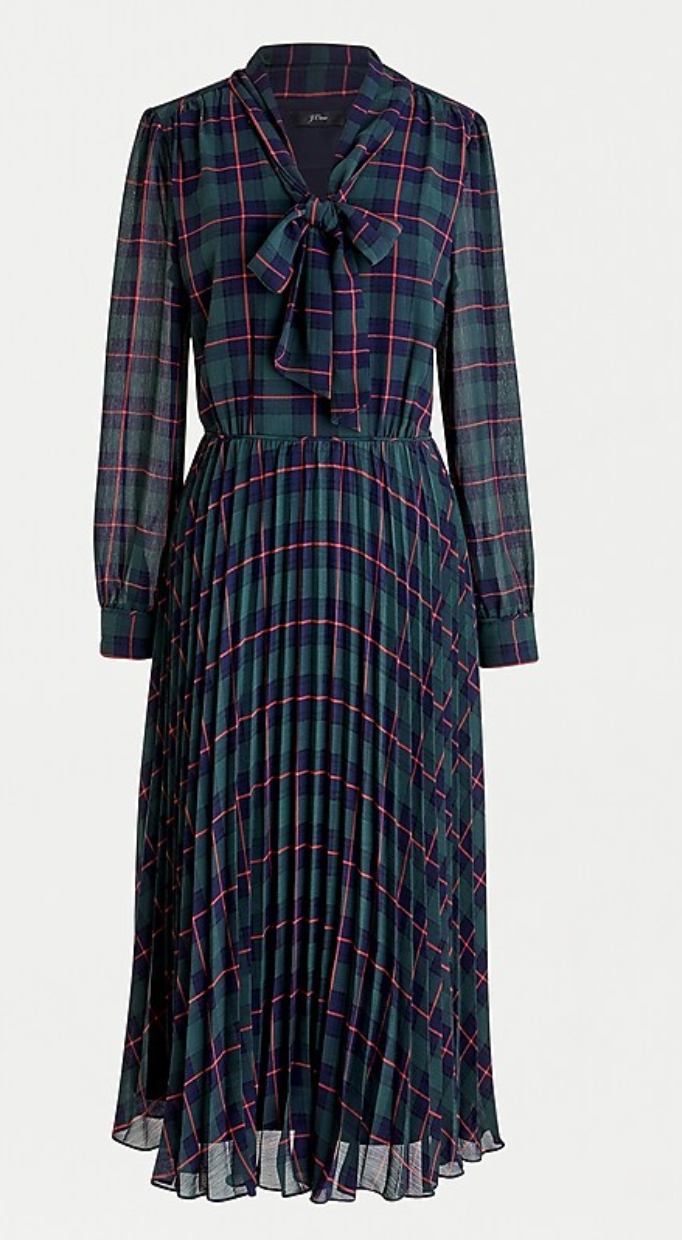 Gorgeous holiday dress! Use both codes: PARTY and THESKIMM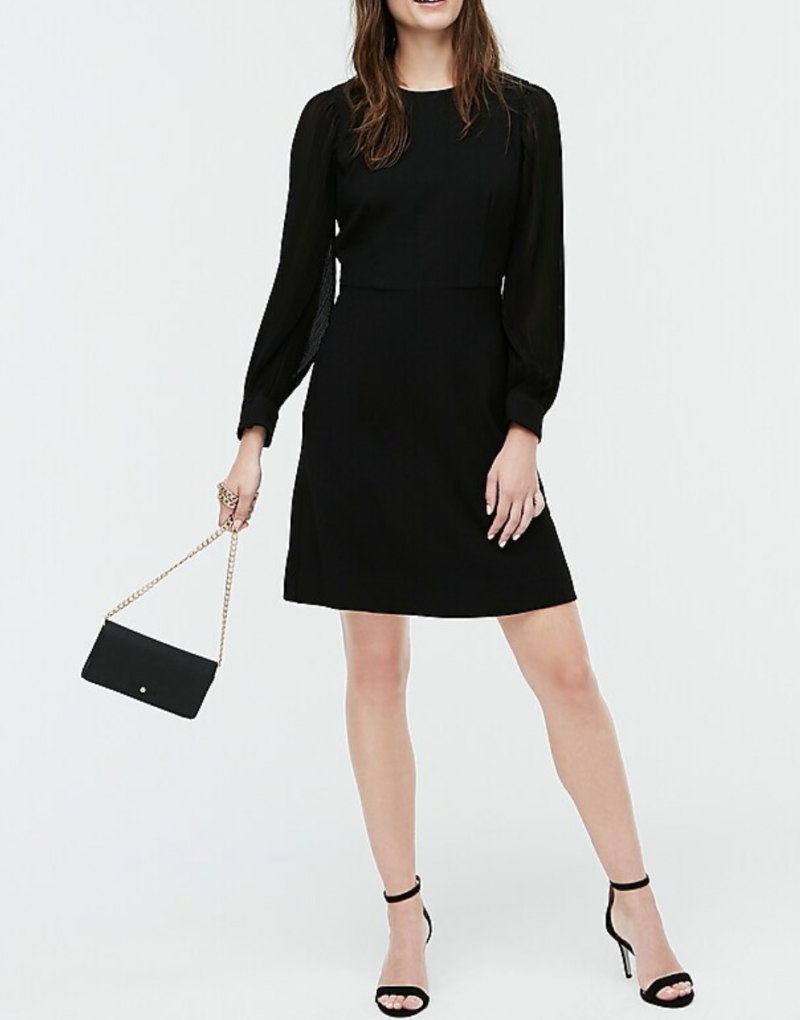 This dress is a best-seller and comes in three gorgeous colors. With codes: PARTY and THESKIMM takes this party dress down to under $100.
TINY TAGS

I treasure my Tiny Tags necklace and wear it every single day. They are having a pre-back Friday sale right now and you can save 20% off. This might even be something you ask Santa for or gift to your mom or sister. Such a beautiful line of jewelry with special meaning.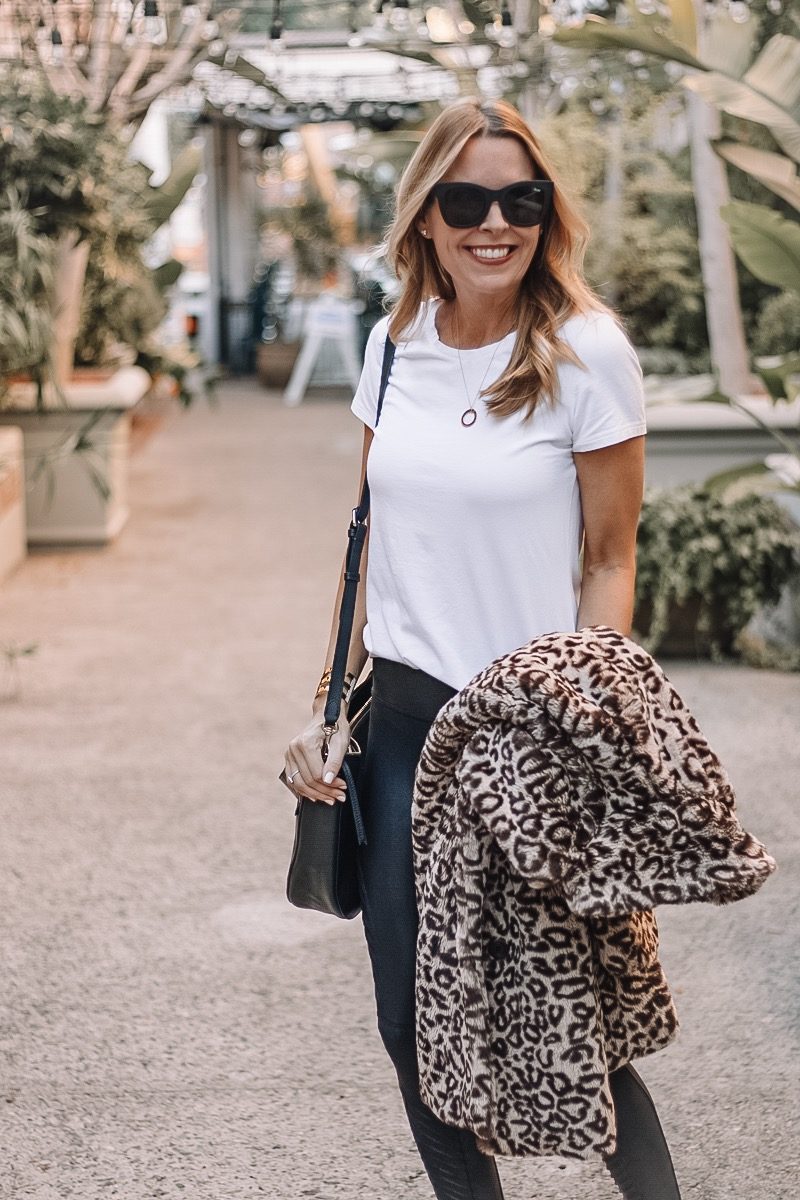 coat | leggings | heels | top | sunglasses | necklace | handbag
I have the traditional circle pendant that has the names of our children on one side and a special saying on the other. See more of this look here.
TARGET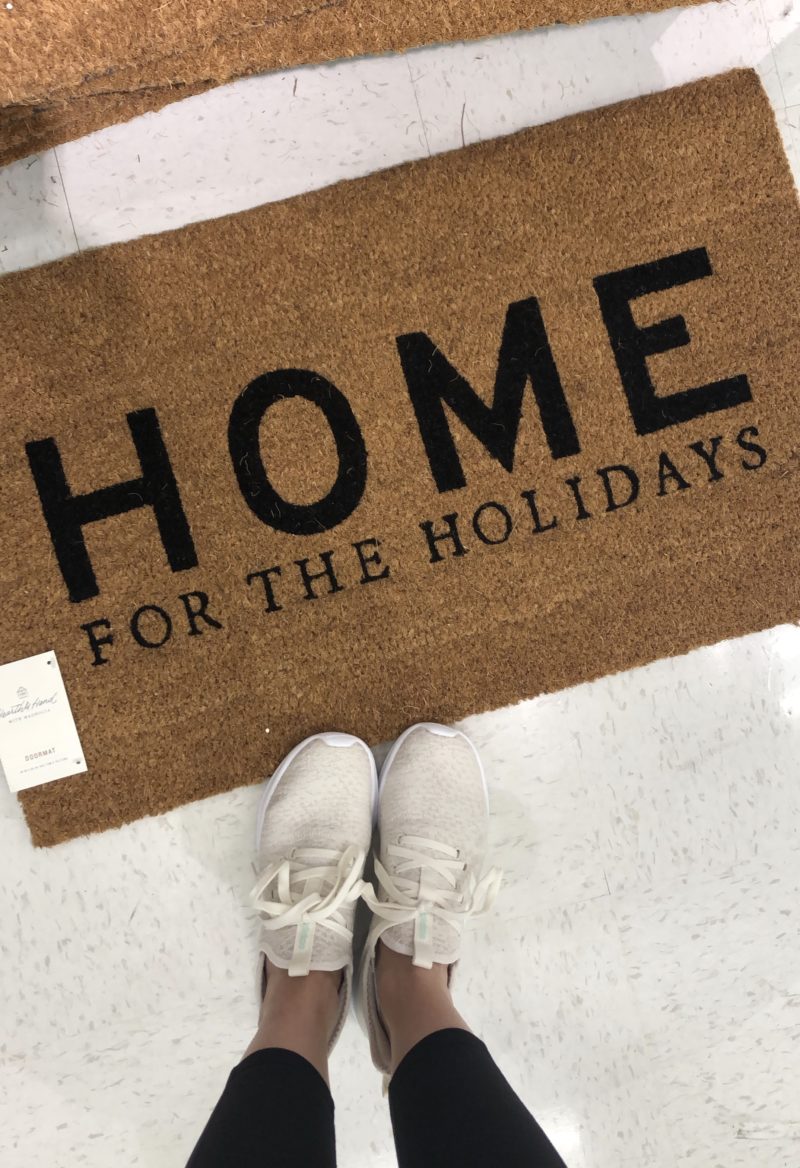 How cute is this? I stumbled upon this doormat out shopping and just love it. Breaking in my new kicks. They are my favorite for running errands. They feel like pillows.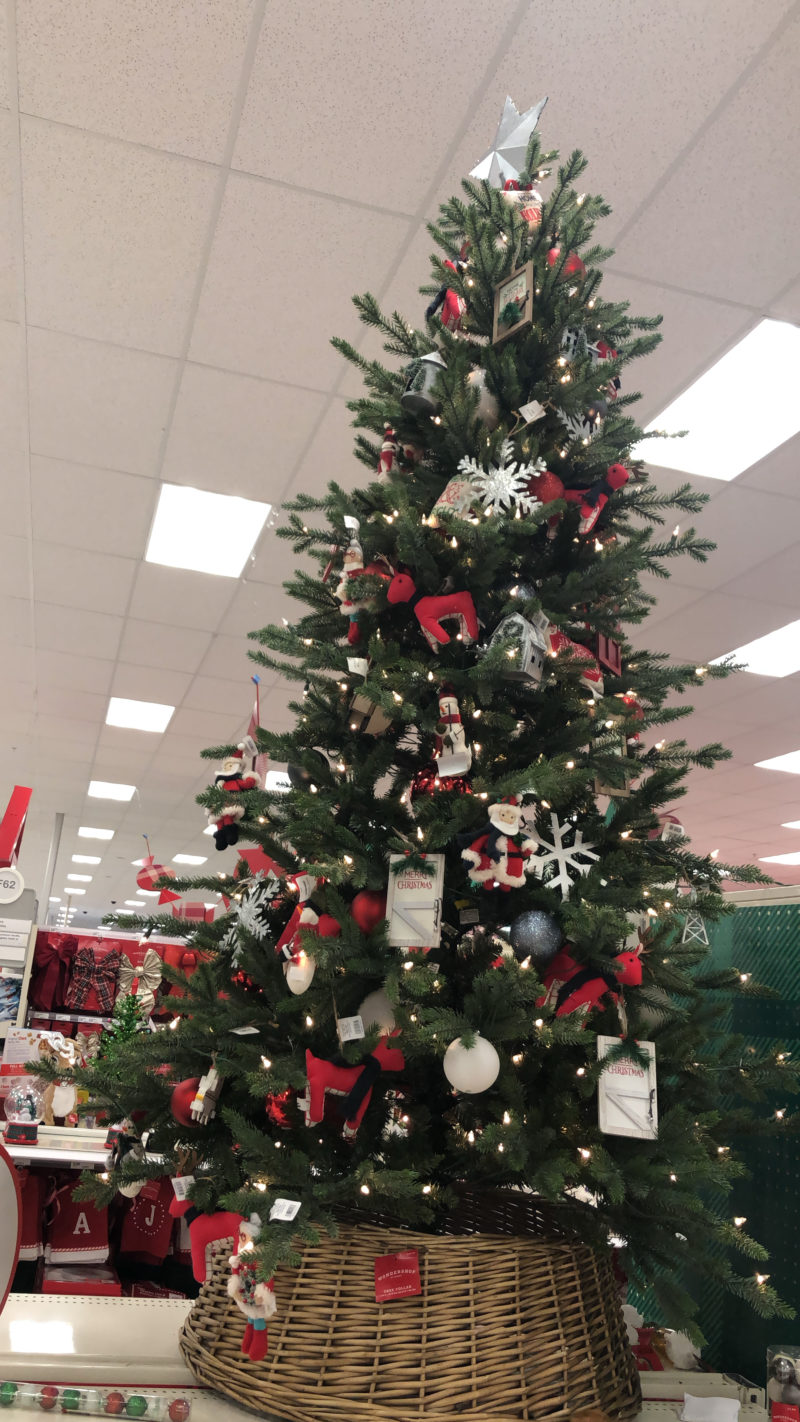 This tree also caught my eye. So realistic looking and just beautiful. You can see the details here. It's currently on sale.
LOFT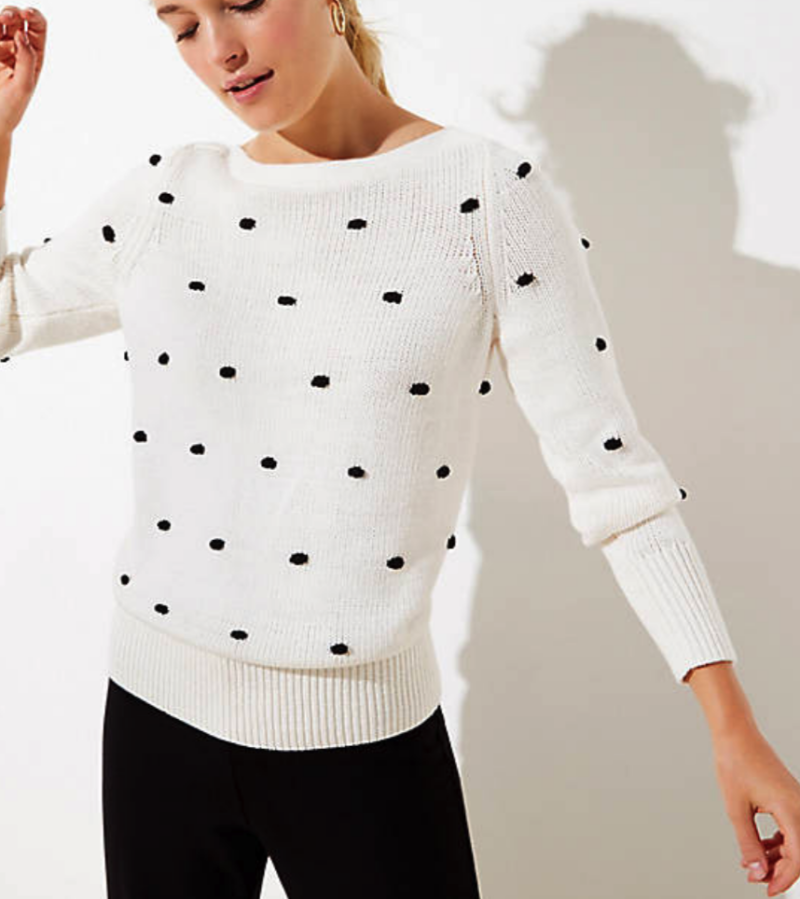 Use code "weekend" to score 40% off this fun sweater. I've worn it so much already and always receive compliments.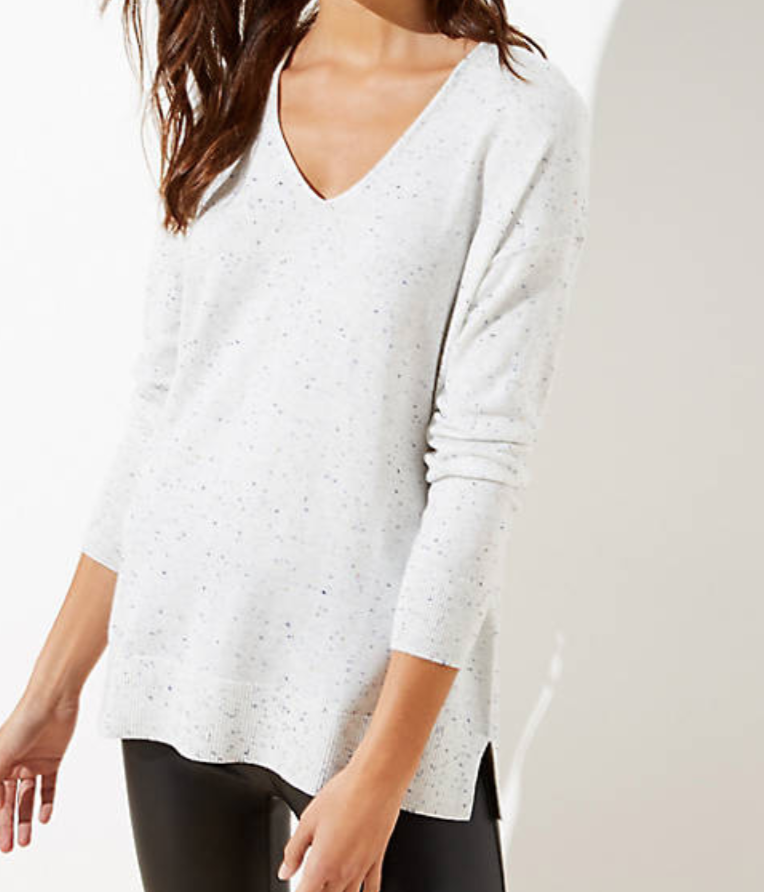 This is a best selling sweater and it's now on sale. Nice gift idea for this season.
Everything is 40-50% off at Loft this weekend.
ANTHRO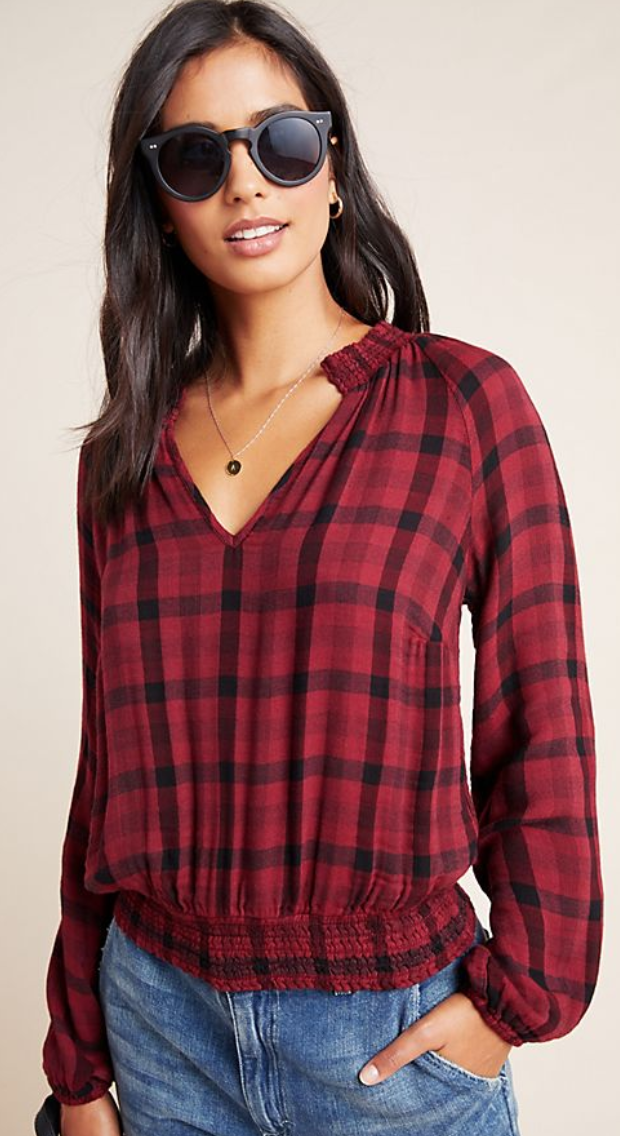 Anthro is offering an extra 40% off it's sale items. Cloth and Stone is a favorite brand of mine. Always so unique and soft. This blouse is gorgeous for the holiday season. In fact I am thinking of wearing it for our family photo. Yep, haven't snapped that yet or really thought about it until now.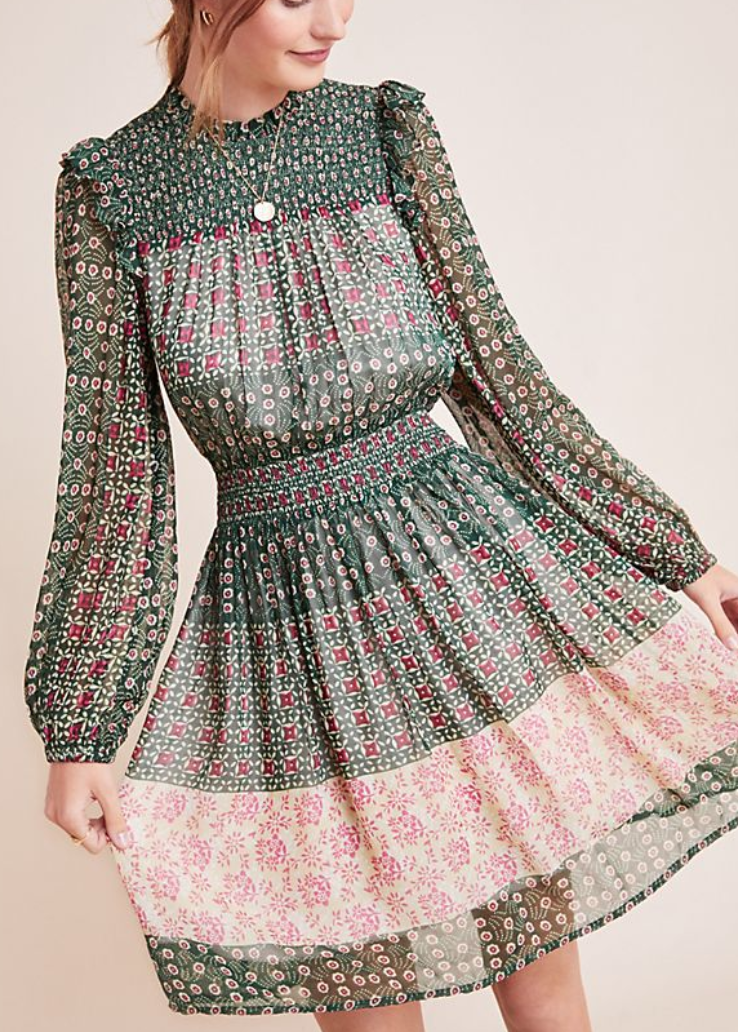 Yes pleas to this floral dress. Absolutely darling and now only $60.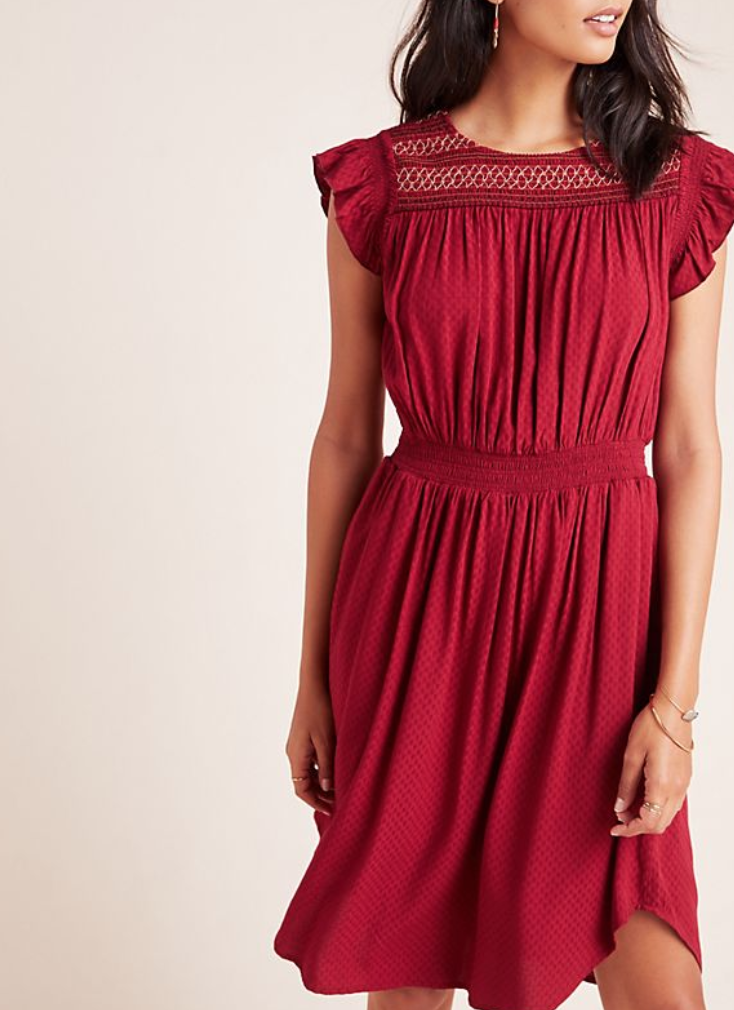 This is a pretty option for the holidays, too. Beautiful color and great price.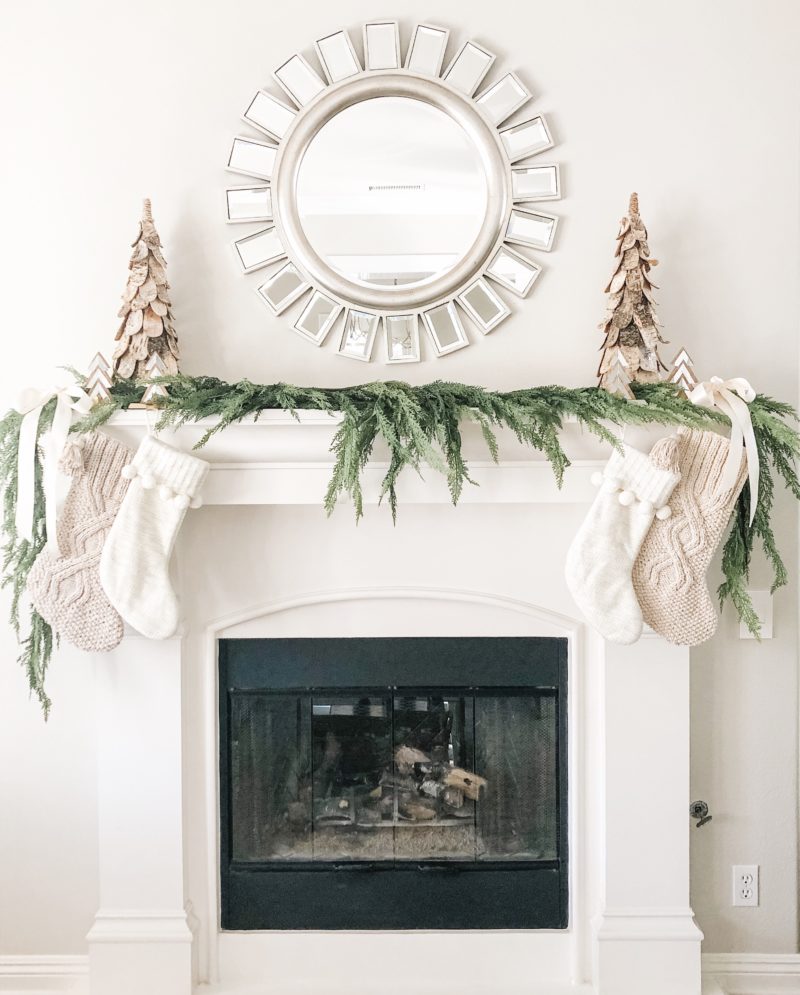 I shared this peek of our living room on Instagram. We are starting to deck the halls and there were so many questions about the garland. They really do look real. You can find them here or here. I have two across this mantle because it's quite large.
WORLD MARKET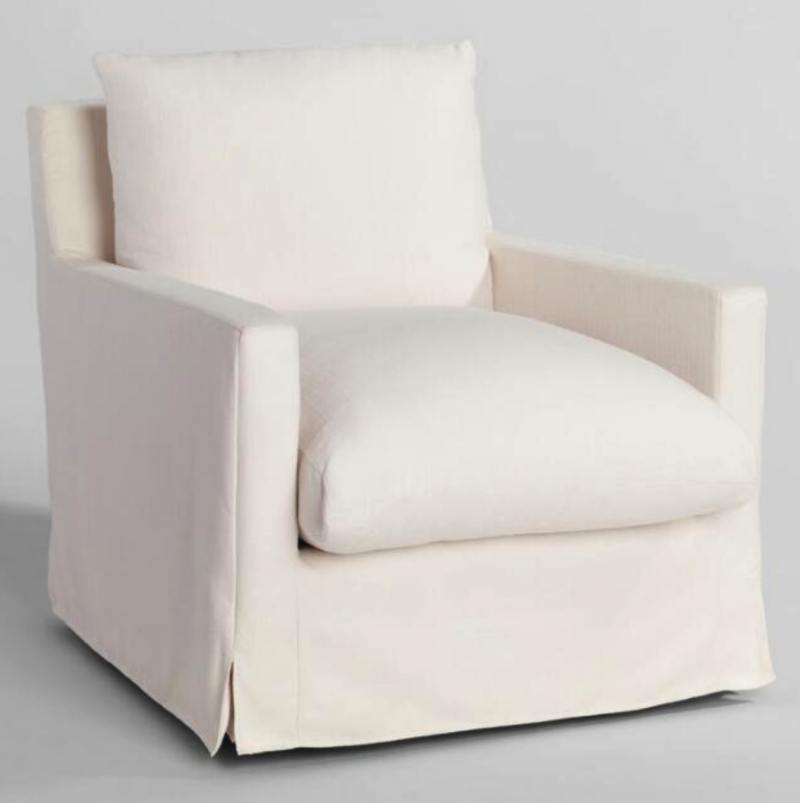 If you are on stories, I shared a bit of our teen room decked out for the holidays. I will be doing on post on that this week. But our chairs are 40% off. We love them. Especially the fact that they swivel.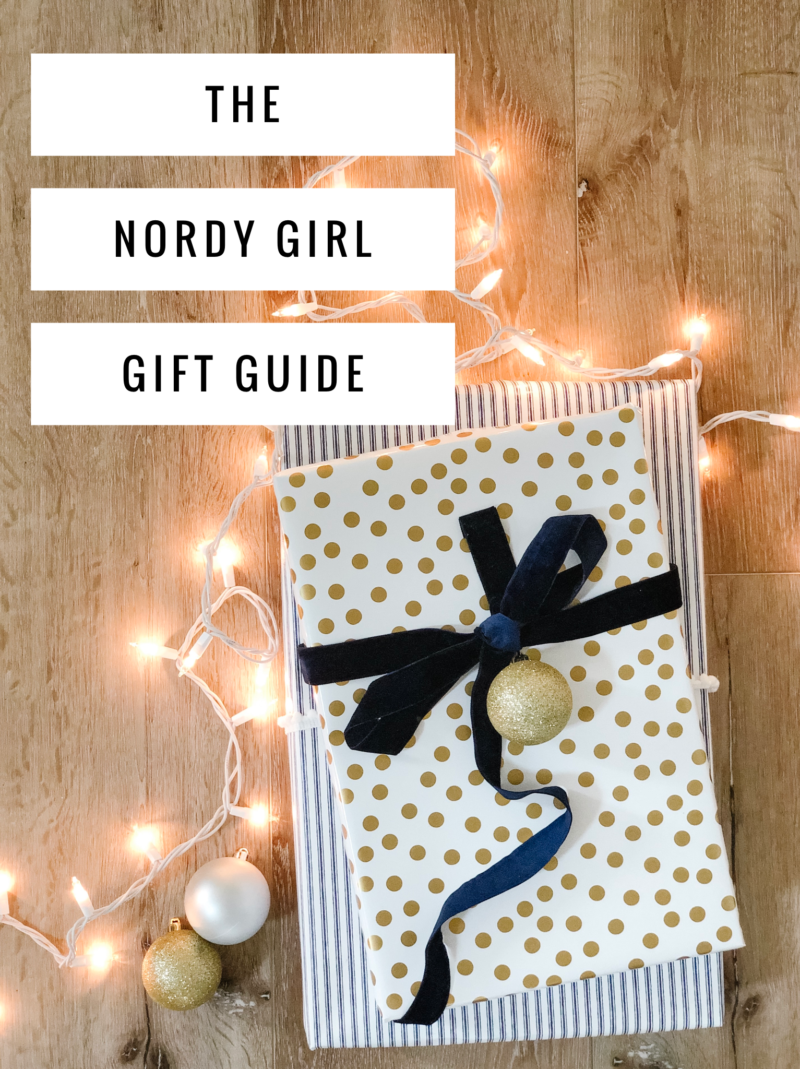 Did you catch my Nordstrom gift guide? So many great gifts under $100. Plus Nordstrom is having their big 40% off sale right now.
What are you all up to this weekend? Our sports schedule is rather light so we are trying to get some decorating under way plus some shopping. I'm not sure what we are feeding them, but the kids are growing taller by the day and we can't keep up with their wardrobe. Anyone else feeling the same struggle right now?
Have a wonderful weekend, friends.