Good morning. We have a lot going on over here so I haven't been able to post as much. But it's lovely to pour a cup of coffee and settle in for a little bit of Saturday Shopping. I hope your week has gone well. We are fortunate to have blue skies and beautiful temperatures so we are soaking that in.
ANTHRO
This sweater caught my eye. Love the short sleeves and ribbed detail. Easy to dress up or down.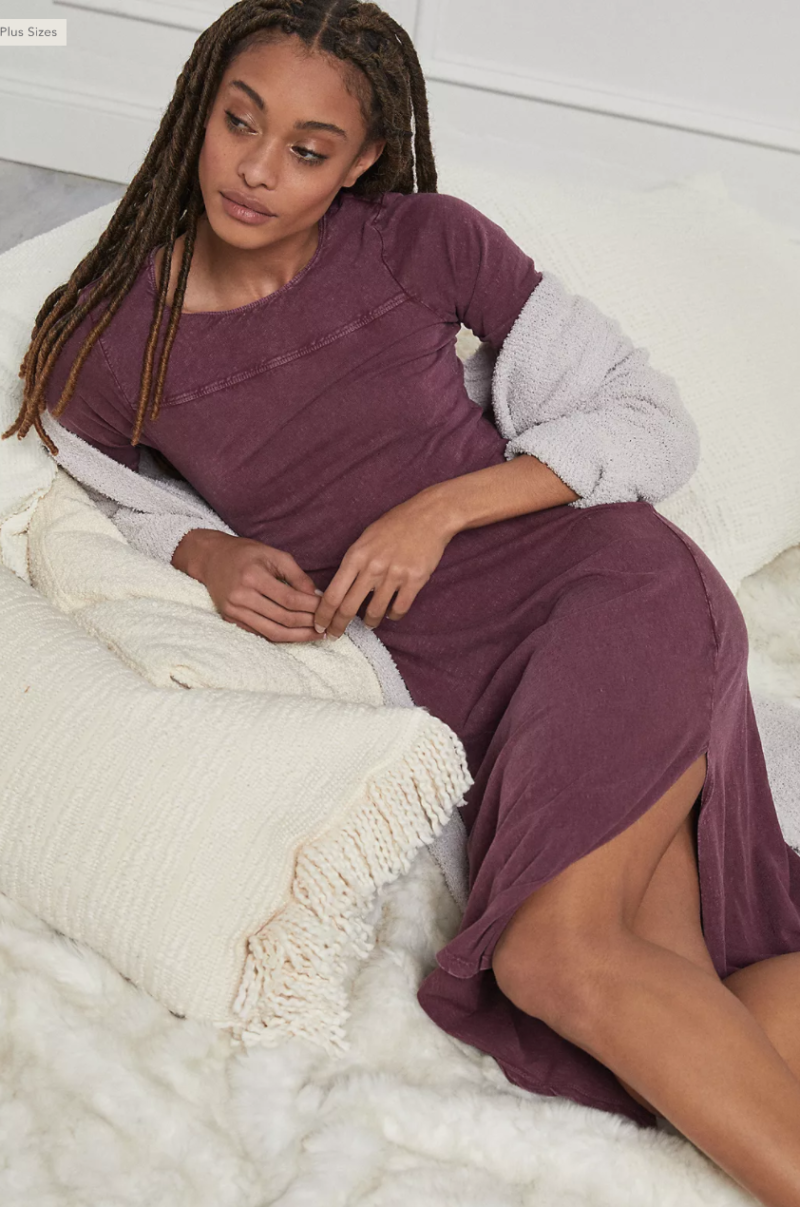 I think this dress is adorable. I love all three colors. Wait until you see the other online photos. It's just so darn cute. Very flattering and marked down to $49.
As we look towards spring, this sleep set is awfully cute. I really like the unique neckline.
LOFT ($19)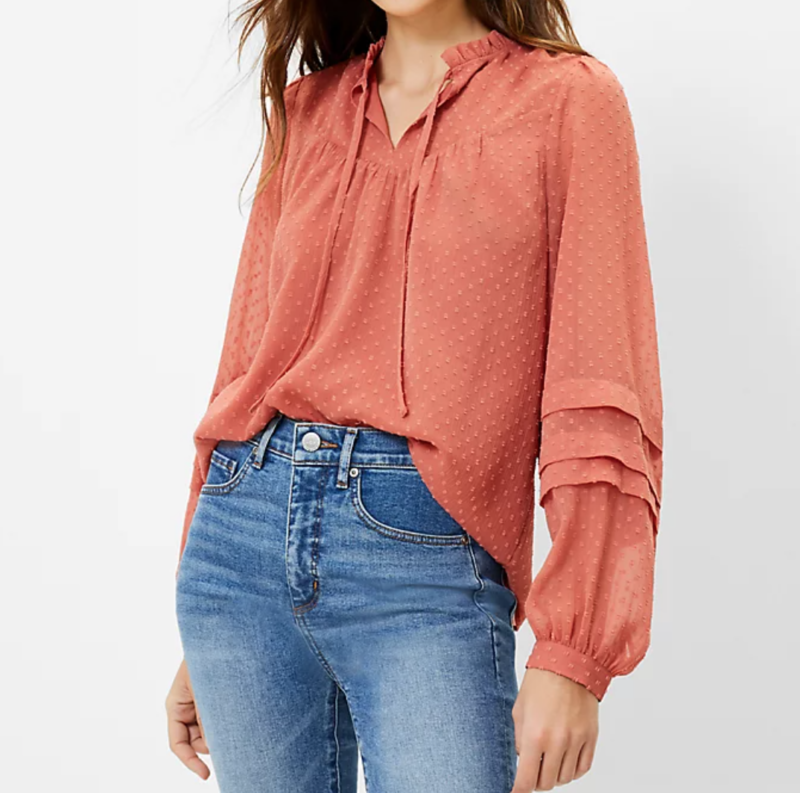 Use code: SOCUTE and get this pretty feminine number for $35.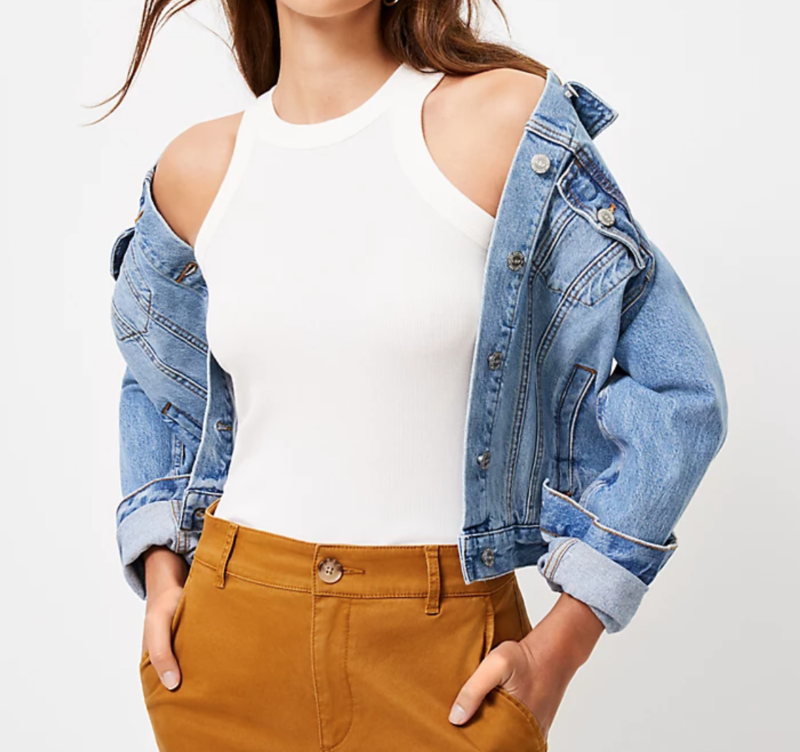 Awesome tank top layered under a cardigan or jacket and so cute worn alone when the warmer temps come back. It's $19 this weekend and comes in more colors.
These waffle hoodies are usually $59 but now only $19. Great reviews.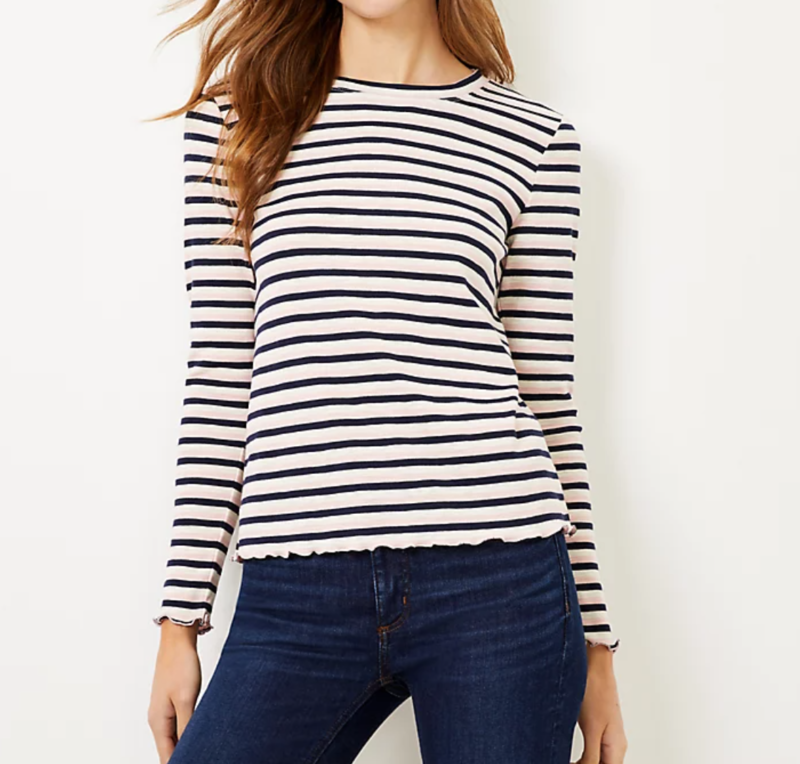 This ruffle trim long sleeve top is also $19 (instead of $49). It comes in more colors. So feminine and cute. I really like the cognac amber color, too.
TANNING DROPS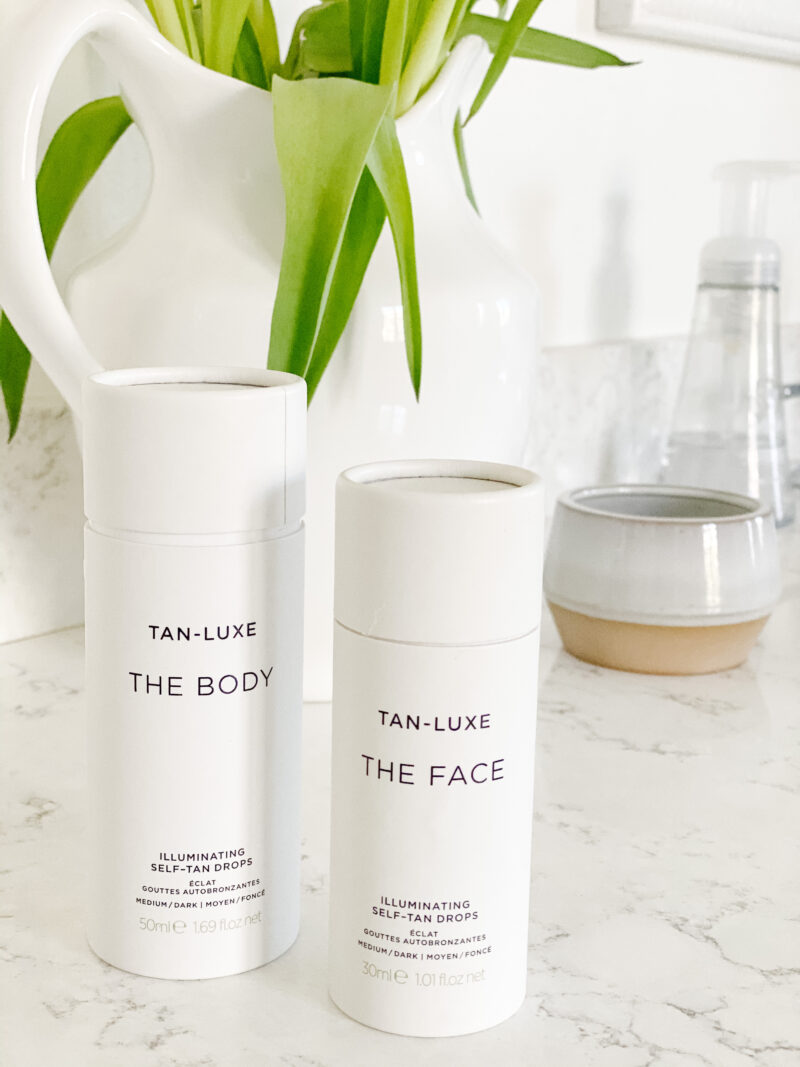 I woke up feeling so pale today. I realized it's been a while since I took five minutes out to apply some tanning drops. St. Tropez has always been a favorite but these drops are easier to apply and dry so quickly. There is one for the face and the body. What I like is that you add the drops to your own lotion. Genius. So for my face I add two drops to my Beautycounter lotion and it just gives me a sun-kissed look. I am a bit more generous with the body drops and add them to my body lotion. I buy the darker version in both. Highly recommend.
They are also nice because I don't feel like it's a tanning event. Ladies, if you use self-tanner, you know what I mean. This isn't messy, you don't need to be as careful with application and dry time is about five minutes. Done and done. Plus you are moisturized. These bottles have lasted me very long time, too.
AMAZON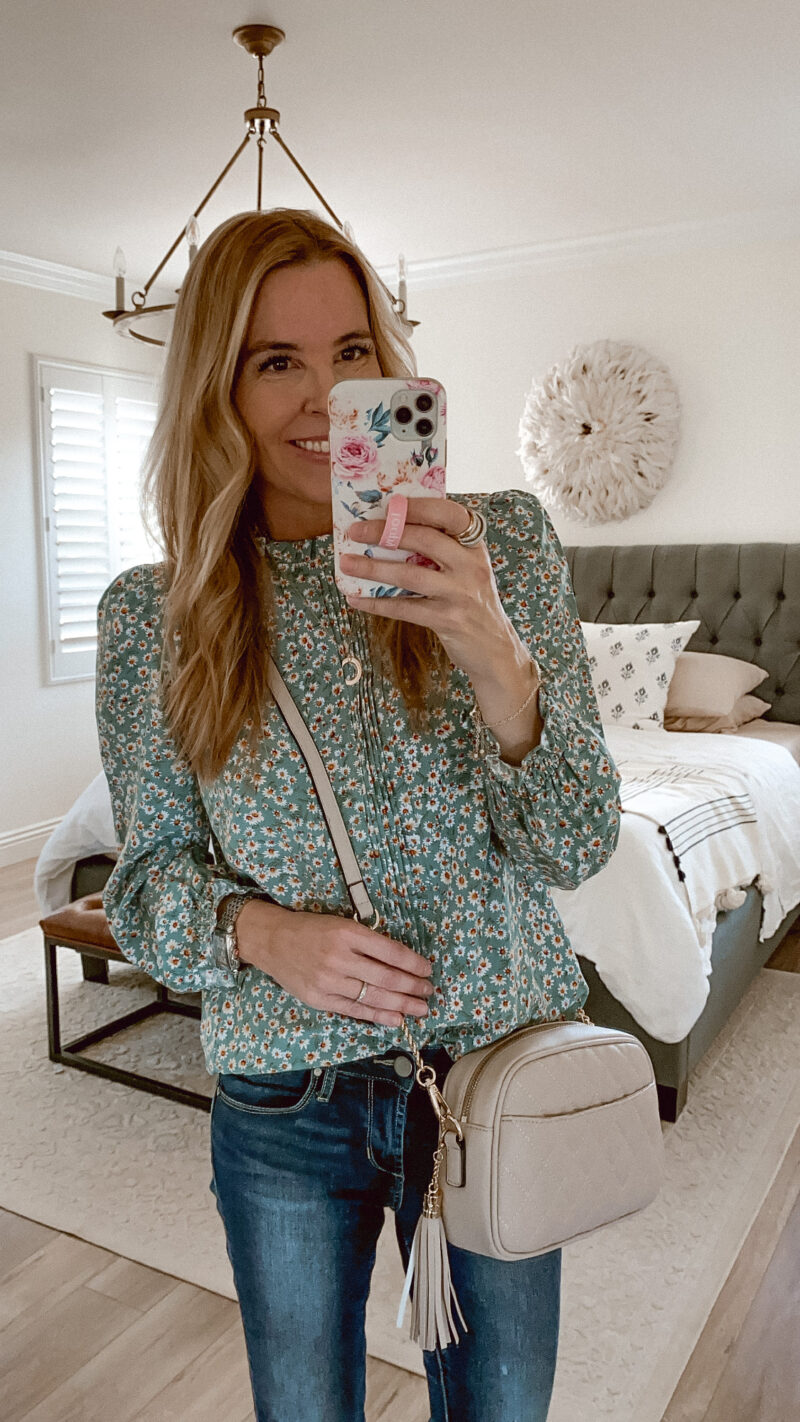 At the risk of sounding like a broken record, this blouse ($21) is so good girls. Absolutely no wrinkles. I have already worn it so many times and its looks awesome with white jeans. Highly recommend. I've been carrying this handbag ($20) non-stop, too. This cute top arrived and I can't wait to show you (I bought in the yellow floral and cherry prints).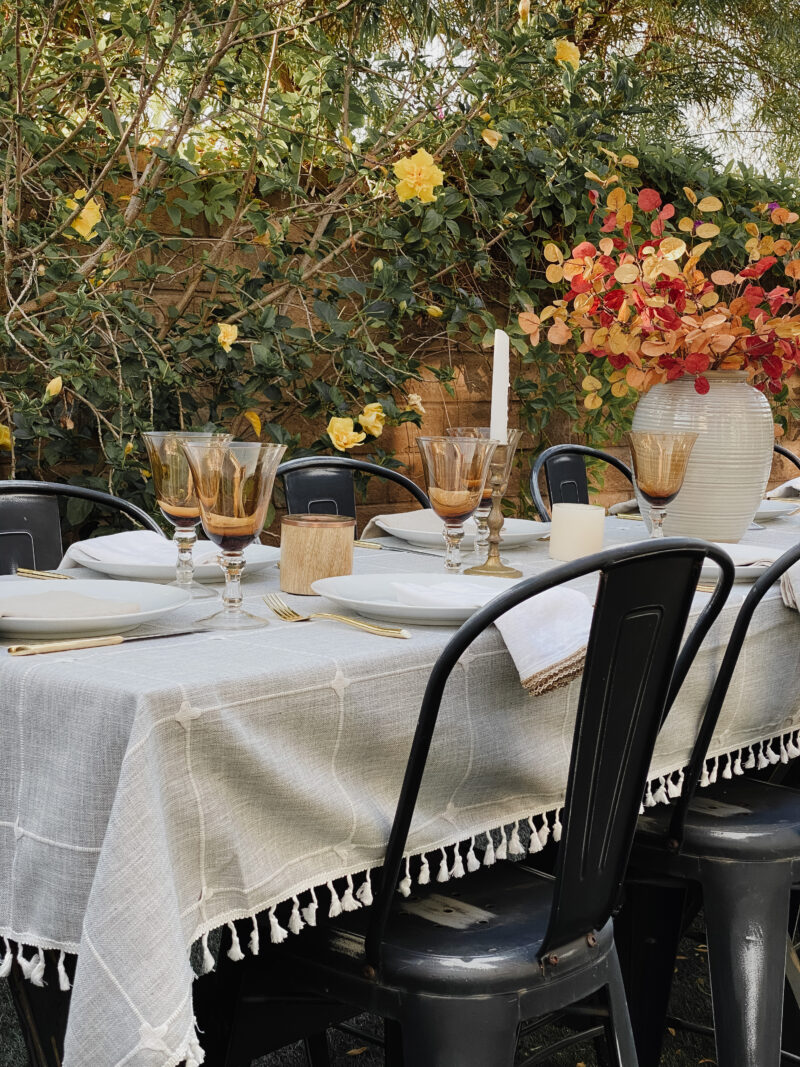 Do you all remember this tablecloth? I was over the moon to find one long enough for our very long outdoor table. It comes in a ton of sizes but it's so good. It has such a nice weight and the texture is beautiful. Was thinking of setting our table out here while we have a special visitor in town. (Answering your outdoor furniture questions here).
And while I don't have a photo, I've been putting on this light pink sweatsuit almost every evening. You can grab the top here and the bottoms here. ($20) Washes well and so soft. I recommend going down a size in the bottoms.
COMPARING NOTES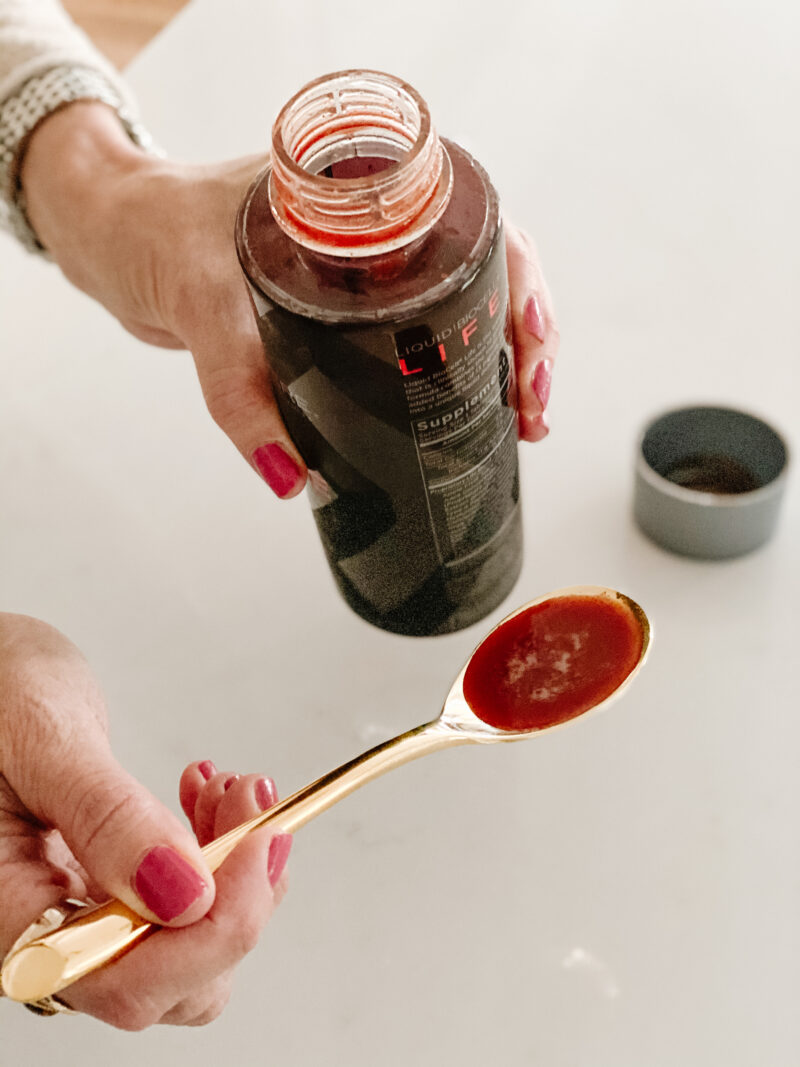 Just yesterday I saw a dear friend of mine. I met her when I was 15 and we have been friends ever since. She is taking liquid collagen now and it was so much fun to see her hair growth! We were showing each other our hairlines and how we have to get the gray covered up soon. She even said that she loves wearing her hair pulled back because the collagen has made her hairline so much better.
I feel the same exact way and love what it has done to my skin. And my hair has so much less fall out. I actually can't believe it. That's a huge change for me. You can use code: COURTNEY for $10 off if you are a first time customer. I answer many of your questions in this post.
PATTERNED PILLOWS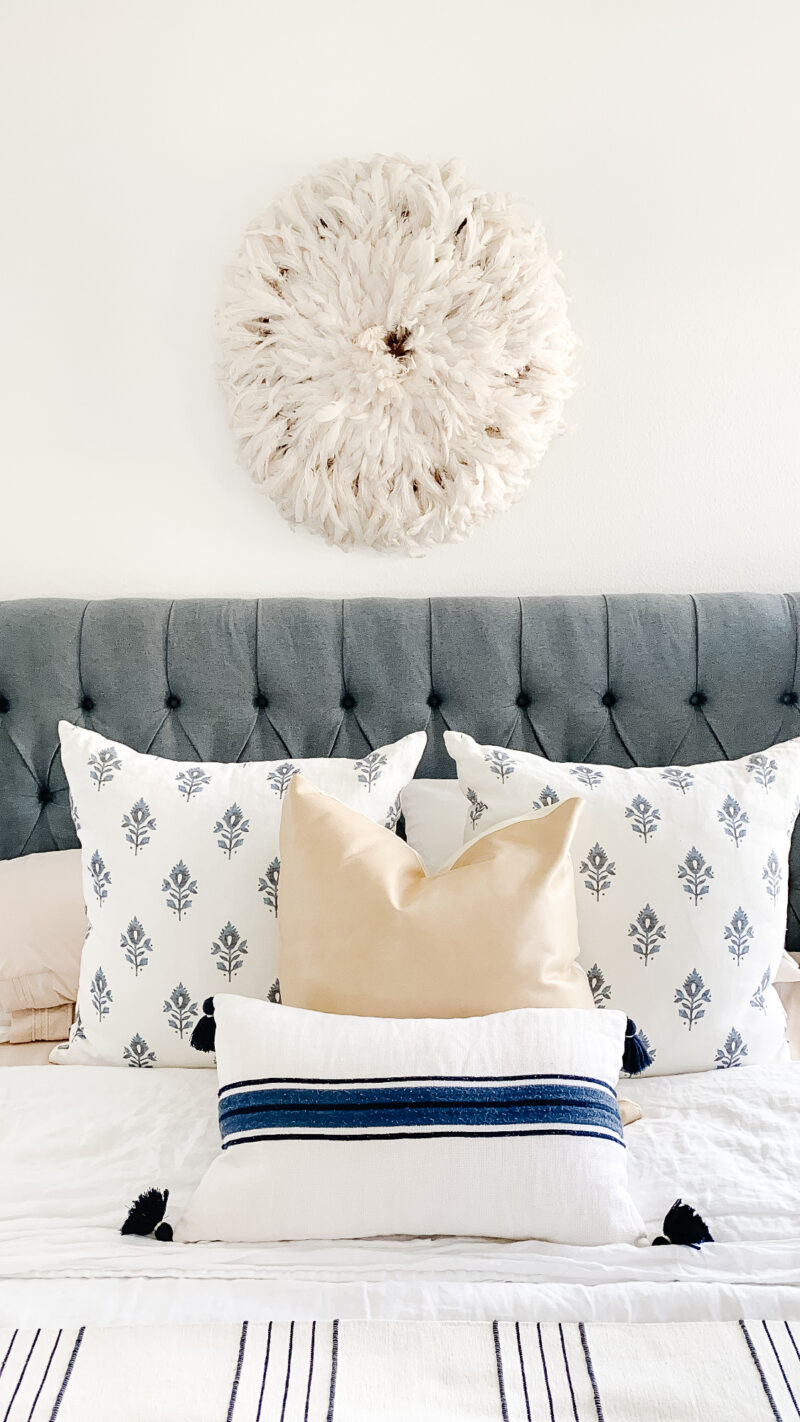 Just a heads up that our block print Studio McGee pillows are on sale! I have loved them since they day they arrived.
BATHROOM VANITY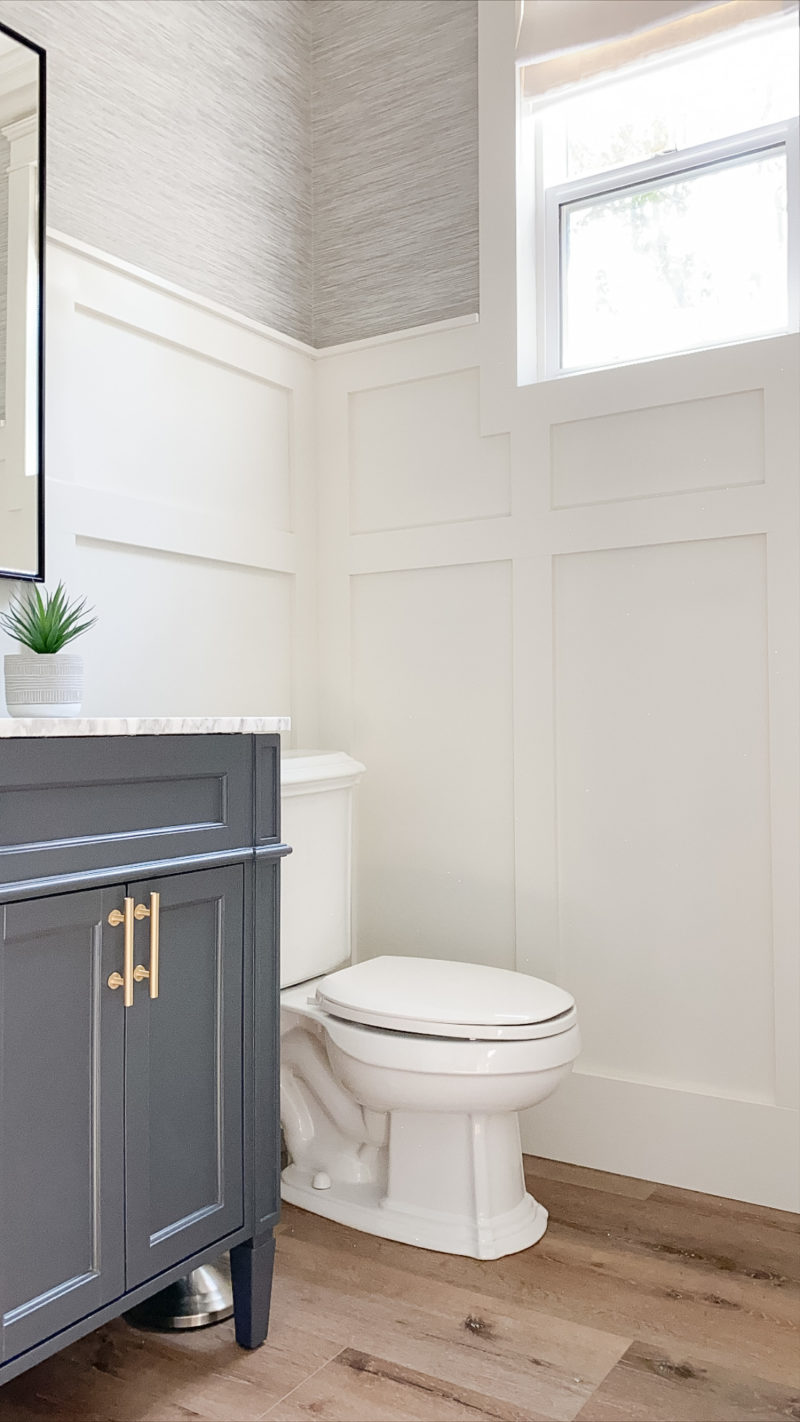 Lately I've been getting a lot of questions about this vanity. It's perfect for our powder room because we needed something smaller in scale. But I wanted to clarify that this is not the "blue" color from the website. We purchased the white one and then had my painter spray it French Beret by Benjamin Moore. It's held up really well so far but this powder room also doesn't have people opening and closing the doors constantly. Always think about the amount of use something might get. The cute faux plant is still in stock here.
UGGS ON SALE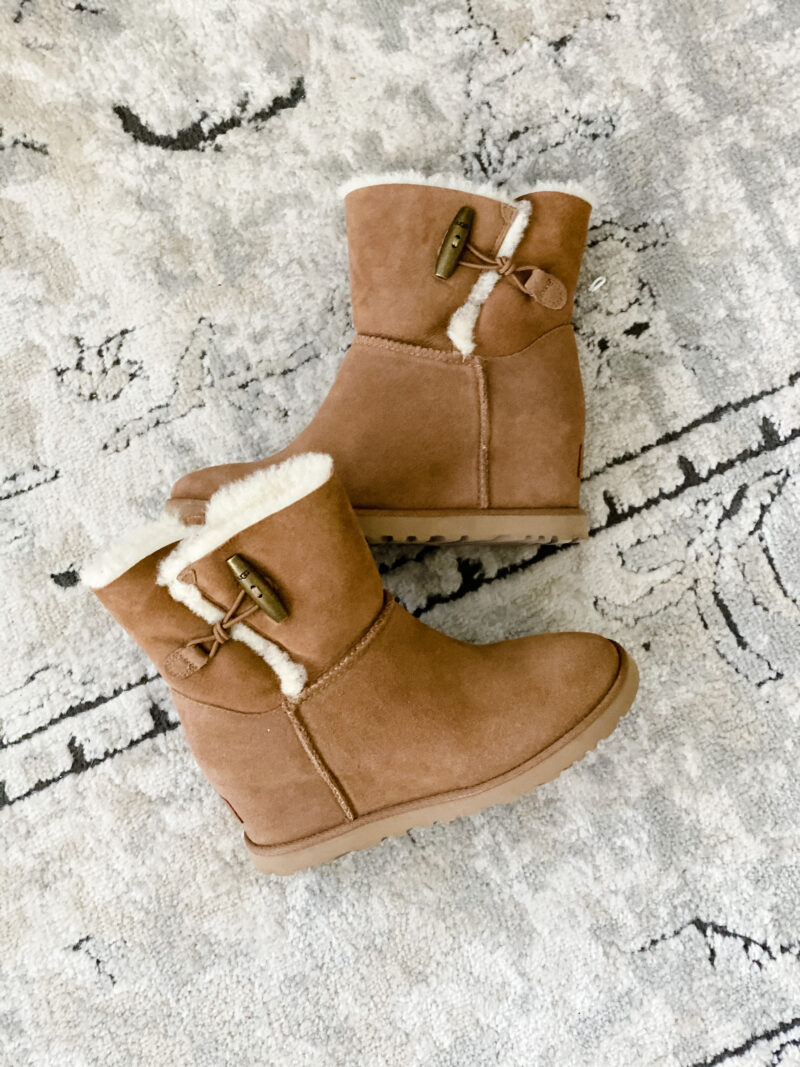 These Uggs are 40% off now. They are my very first pair and I love them.
What does the weekend hold for all of you? Plans to be productive or is it a fun filled couple of days? We are embracing family this weekend and enjoying having our Pennsylvania grandma with us. My son even convinced her to play mini sticks hockey with him. See you back here on Monday.