Happy to share a go-to recipe when you are craving a bit of comfort food. This simple recipe only requires 6 ingredients and is easy to pull together. It's one we love when the sports practices are in full effect or if the kids are having friends over for dinner. I know many of you have been renting homes for a little getaway and this is a great recipe to make when you have a place with a kitchen. We made this one night when we were visiting Zion.
PASTA BAKE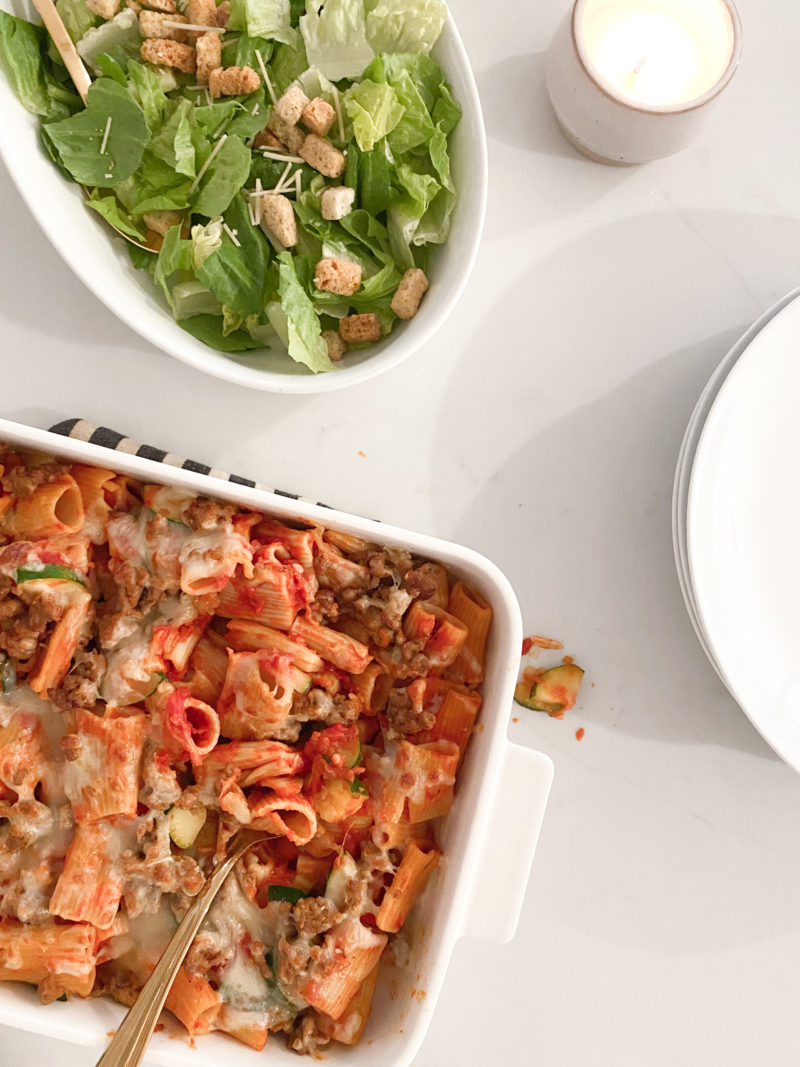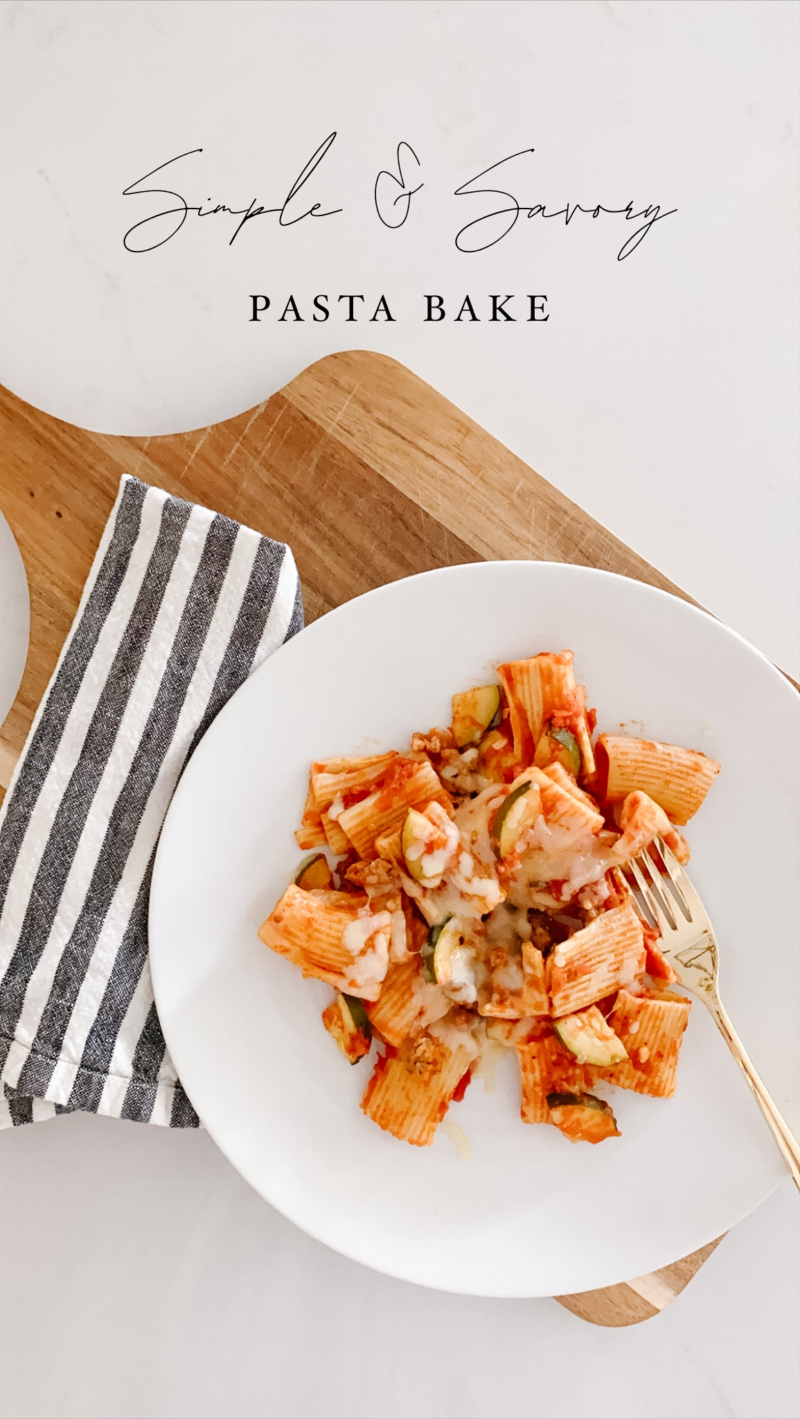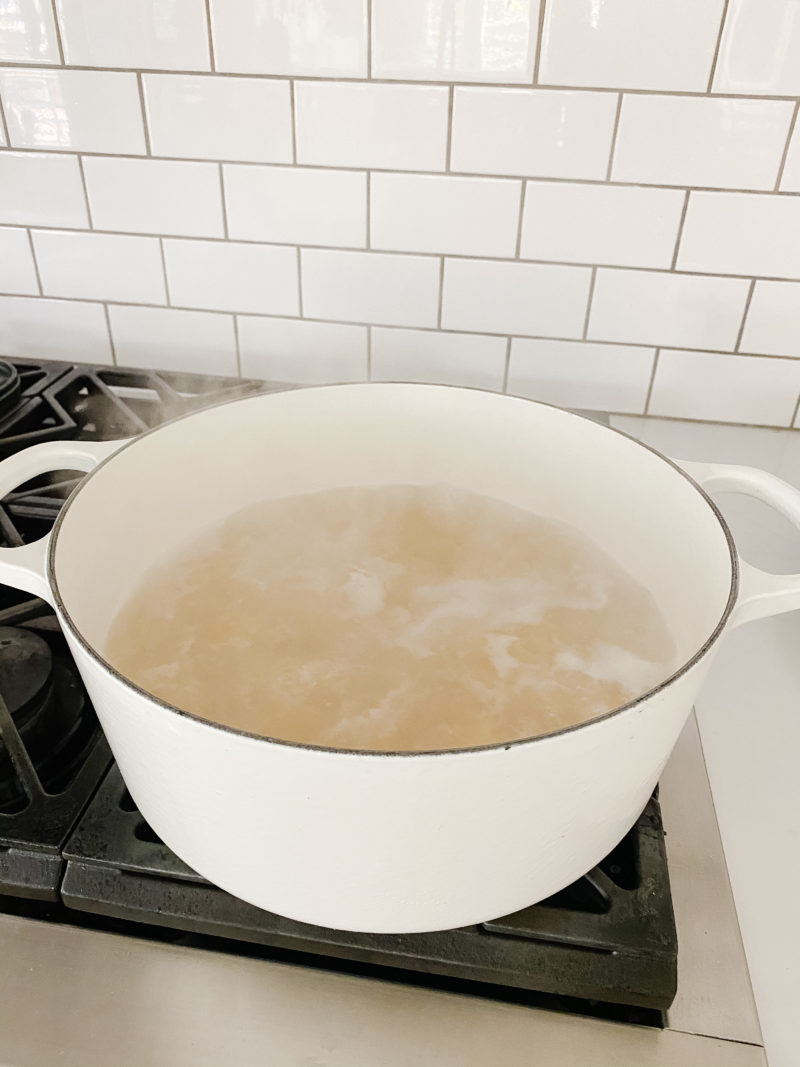 Bring about 5 quarts of water to a boil and cook your pasta. You can use bowtie, penne or rigatoni as all are great with it.
*This is a 9 quart dutch oven. We love it and use it almost daily.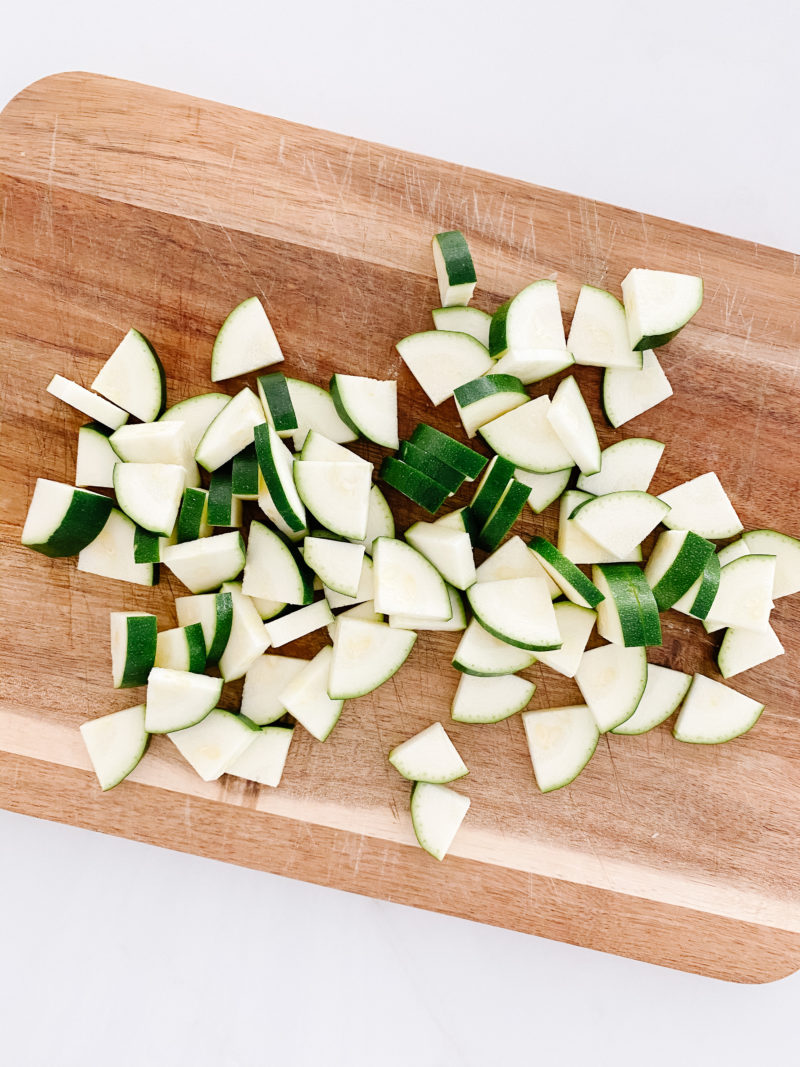 While the pasta cooks, cut up one large zucchini into quarters. I like to cut my zucchini lengthwise in half and cut those spears lengthwise again. Then chop those into small pieces.
Chop the three cloves of garlic and set aside. Once al dente, drain the pasta. Reserve 1/3 cup of the pasta water (set aside). Return the noodles to the pot and stir in one teaspoon of olive oil.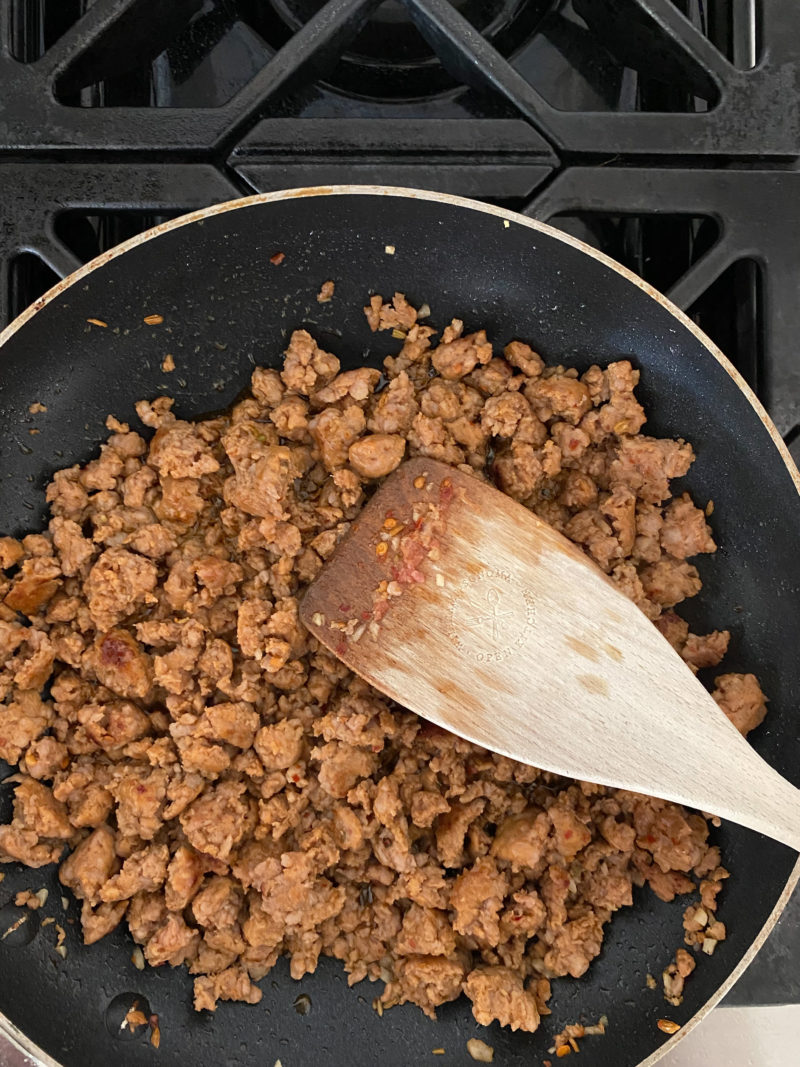 Cook the sausage until browned. Add in half of the garlic once the sausage is almost cooked. We like hot Italian sausage but use whatever your family loves. I cook all five links and only use half for this dish. I put the other half in the fridge and my son loves to use it for a breakfast omelette. Once browned, empty it onto a paper towel lined dish to soak up the extra grease. You don't need all of that in your pasta dish.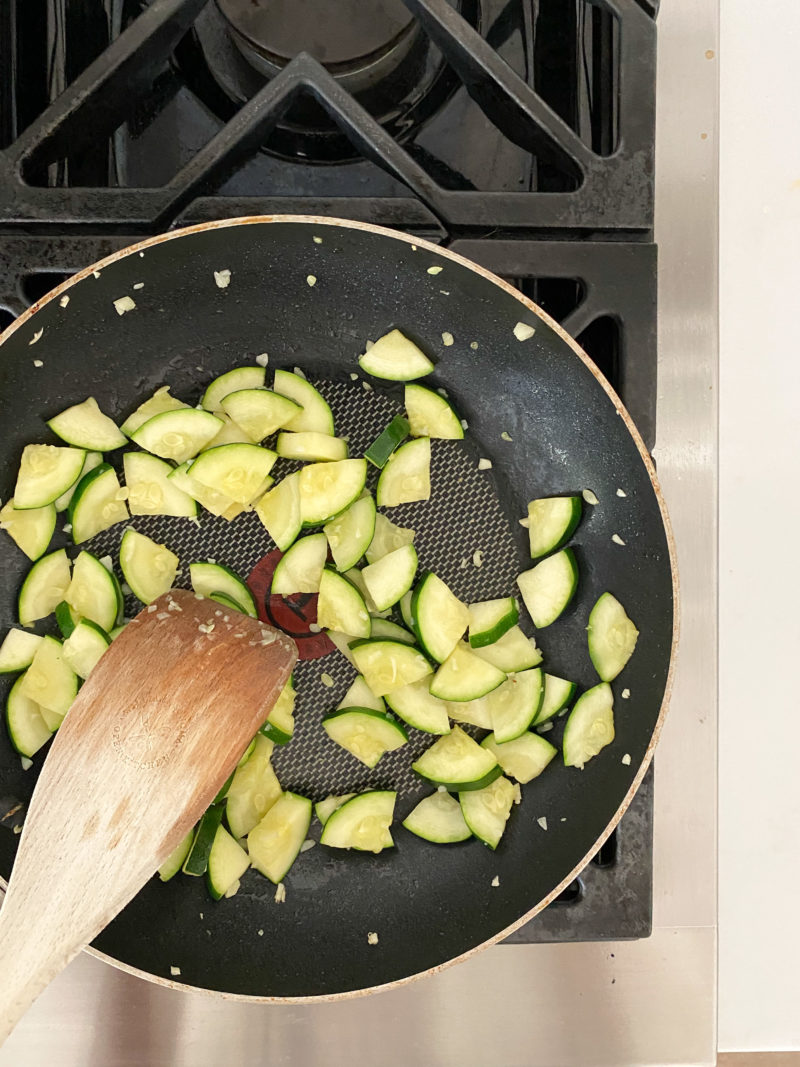 While the sausage rests on the paper towel, cook the zucchini and remaining garlic on a medium-low heat. I usually cook it for about 6-7 minutes. You just want it to begin to soften and look like the photo above. Don't over cook.
Now it's time to combine everything. Add the zucchini to the pasta and pour in the reserved pasta water.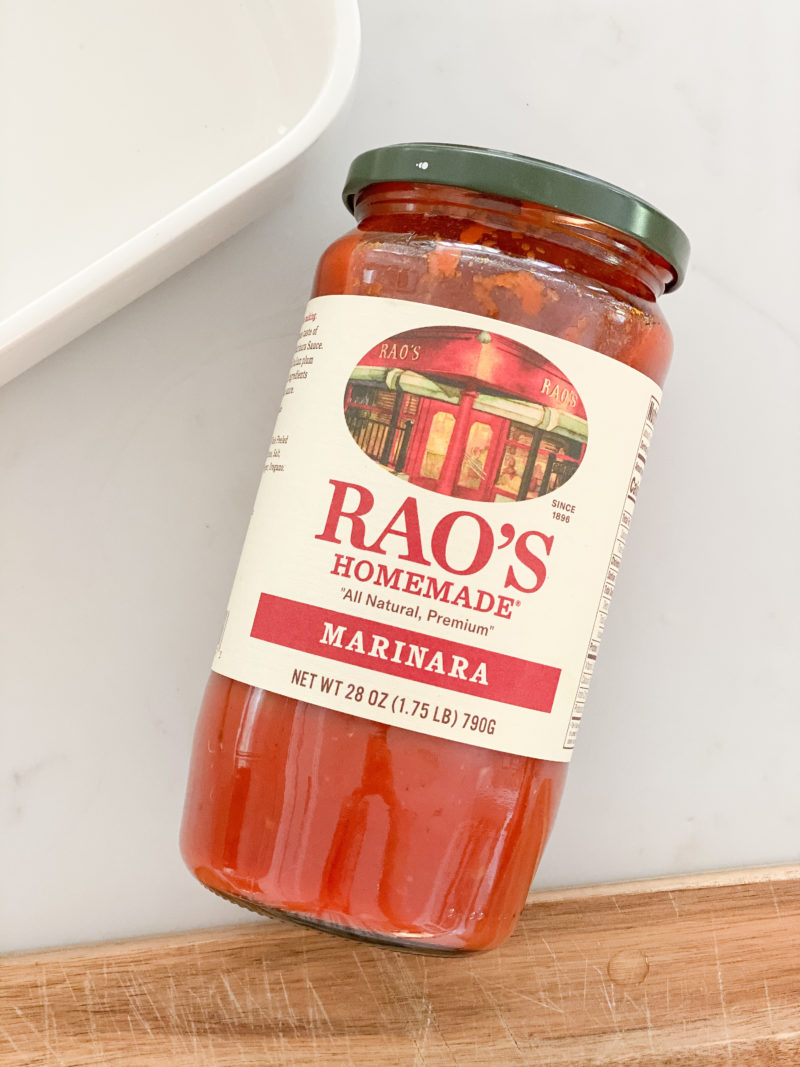 This is our go-to pasta sauce but use anything you like.
Because I use the entire bag of pasta for this dish, I also use the whole jar of sauce. Stir together. You can stir in the sausage or sprinkle on top depending on how much your family likes.
Simple & Savory Pasta Bake
Ingredients
1

16oz

package of pasta

1

jar

pasta sauce

1

large

zucchini

3

cloves

garlic, minced

1

cup

mozzarella cheese

2-3

links

sausage

3

tsp

olive oil
Instructions
Bring water to a boil and cook pasta noodles until al dente. Reserve 1/3 cup of pasta water and set aside. Drain noodles and return to the pot. Stir in one teaspoon of olive oil. Set aside for now.

Chop zucchini and set aside.

Empty sausage from casings and brown on medium-high heat. Add half of the garlic and stir frequently. Once cooked, drain on a paper towel lined dish to remove much of the extra grease.

Pour two teaspoons of olive oil into the pan. Add the remaining garlic and cook the zucchini until it appears soft. Do not overcook. About 6-7 minutes.

Add the reserved pasta water, zucchini, pasta sauce and sausage to the noodles. Stir to combine all ingredients.

Transfer to a casserole dish.

Sprinkle with cheese and bake for 10 minutes or until the cheese is melted. Let sit for 10 minutes before serving.

*I often make it and let it sit out for about 30 minutes before baking if we are not quite ready to eat.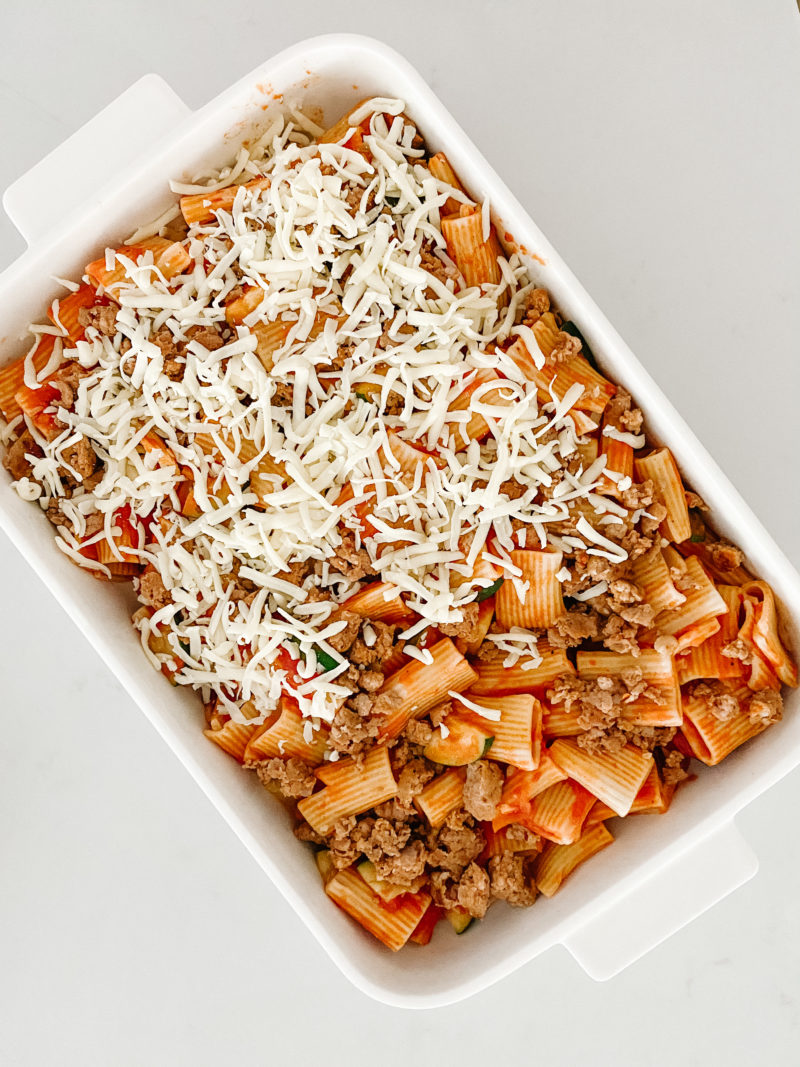 Top with mozzarella. Of course you can leave some of it plain if you have dairy free people in your family. Bake at 400° for about 10 minutes or until cheese melts and starts to brown just a bit.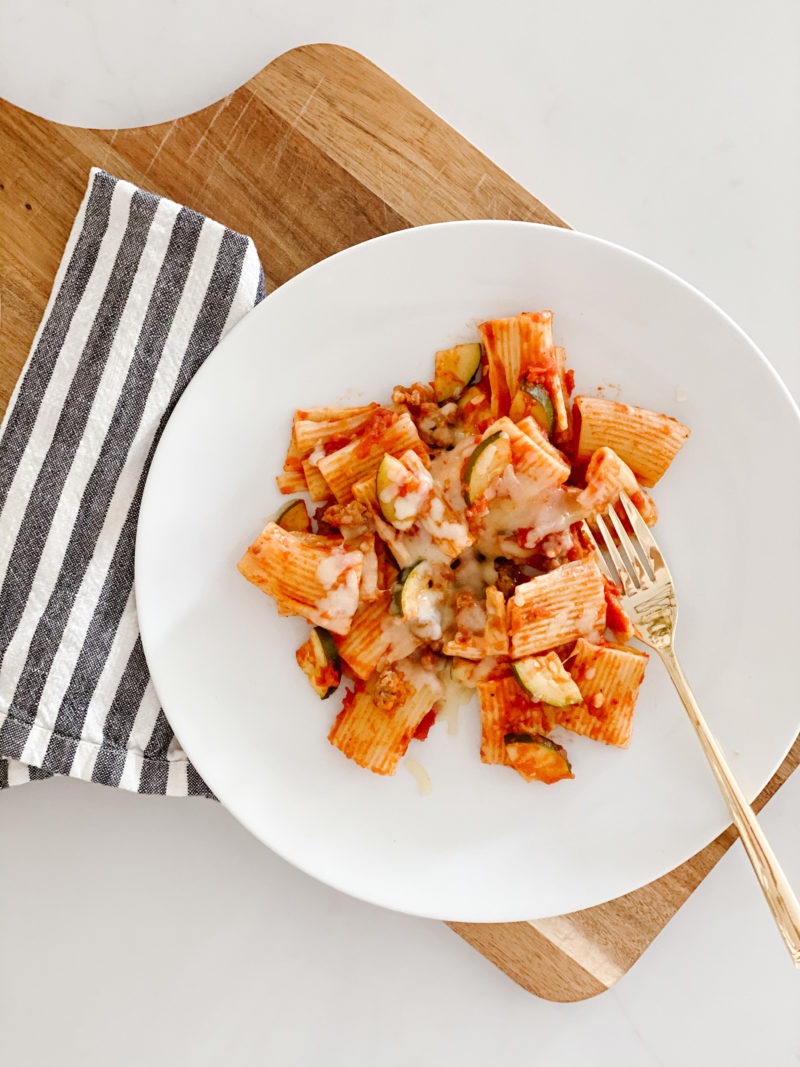 Serve with a salad and garlic bread. So yummy and a home run with our crew. We always have leftovers for lunch the next day or for a quick meal after practice.
Let me know if you give it a try. I've linked a few more favorites below.