Good morning! Things are feeling bright and sunny around here. The rain has abated for a bit and Spring temps are flirting with us. To those of you experiencing tons of snow I hope you have found a warm and cozy spot. I am excited to be a part of the Styled for Spring Home Tour with so many women I admire. It's being hosted by the very talented Randi of Randi Garrett Designs and Jennifer from Decor Gold Designs. If you are coming from Gloribell's beautiful home (I Don't Know How She Does It), welcome! She has such an eye for warm and beautiful spaces. I love her relaxed yet chic style. Today I am sharing our Spring dining room. The doors are open and you're welcome to pop in.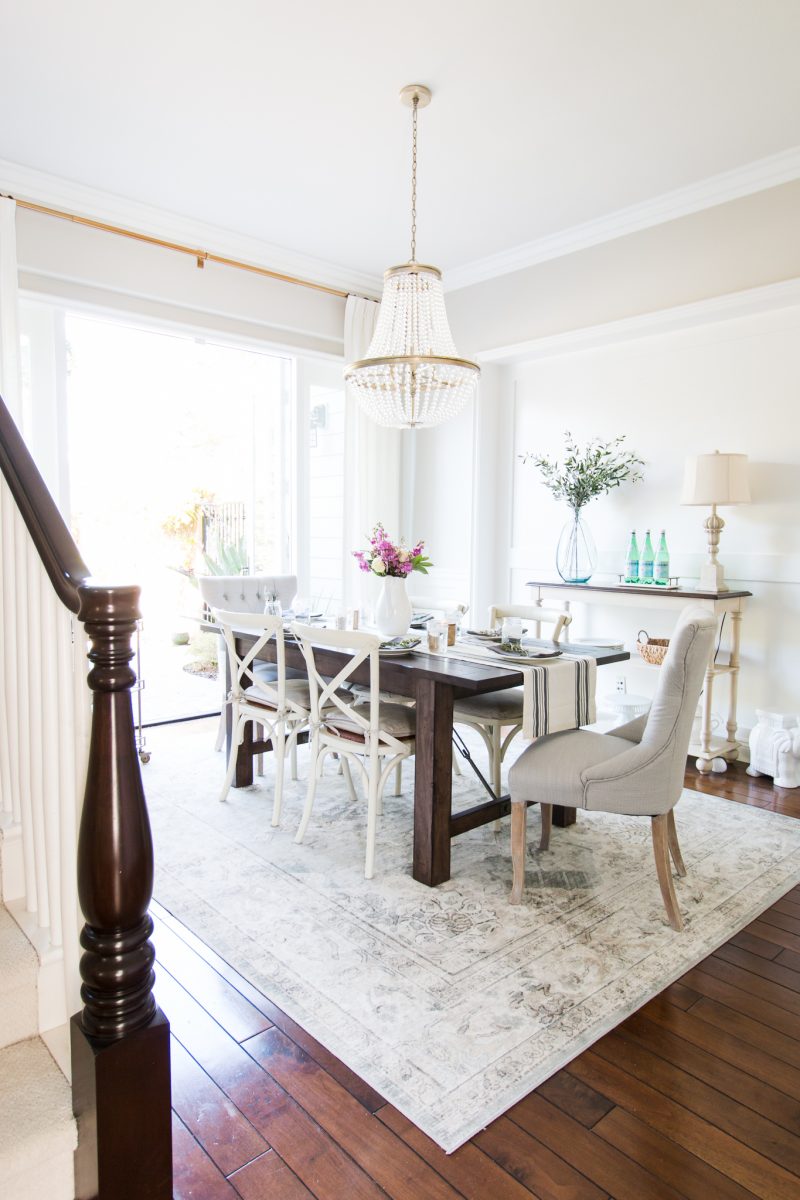 WELCOME
Welcome. One of the things that drew us to this home were the French doors off of the dining room. We had a similar setup in our last home and we absolutely loved it. In fact, I was going to be so sad to leave that space. So when we found this dining room with the doors that can open to the greenery outside, I was literally jumping up and down. There is something about being able to throw open those doors and let the light in that makes me a happy camper.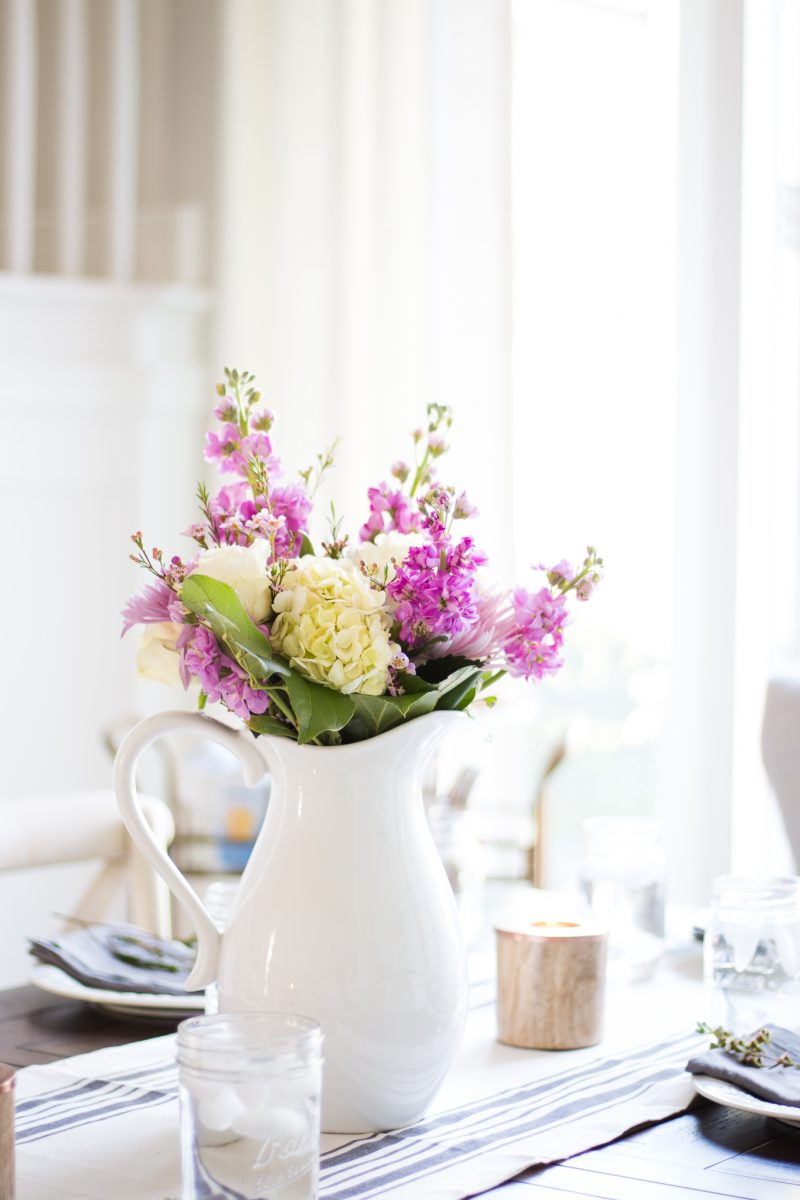 Many of you know I like to have gatherings at my home and a simple breakfast with the girls is my favorite. It's easy to relax and hang out and no one needs a sitter (most of our kiddos are in school now). It's also easier to talk and catch up. No need to go crazy with the setup either. I rely on Trader Joes to hook me up with flowers and yummy breakfast treats. Simple is best in my book. The pretty striped runner and napkins are new this year and I love that I can style them year round.
SIMPLE TREATS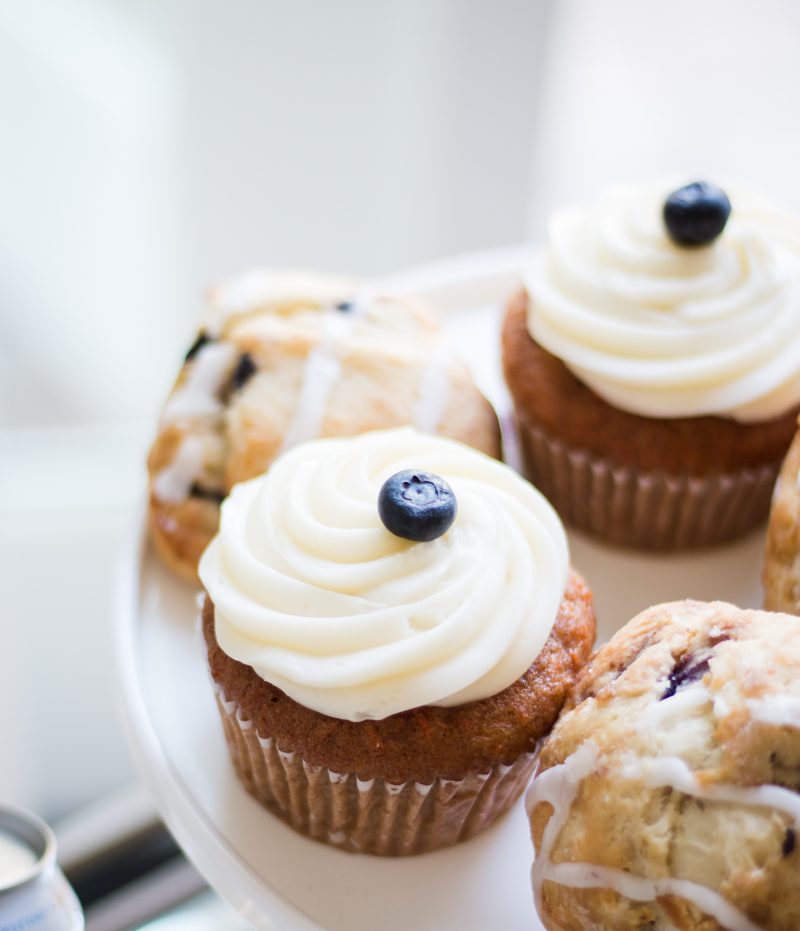 Carrot cake muffins (I just added a blueberry to each) and scones are always a big hit around here. I've also done a yogurt parfait bar. When it comes to the kiddos, I recently styled a donut bar.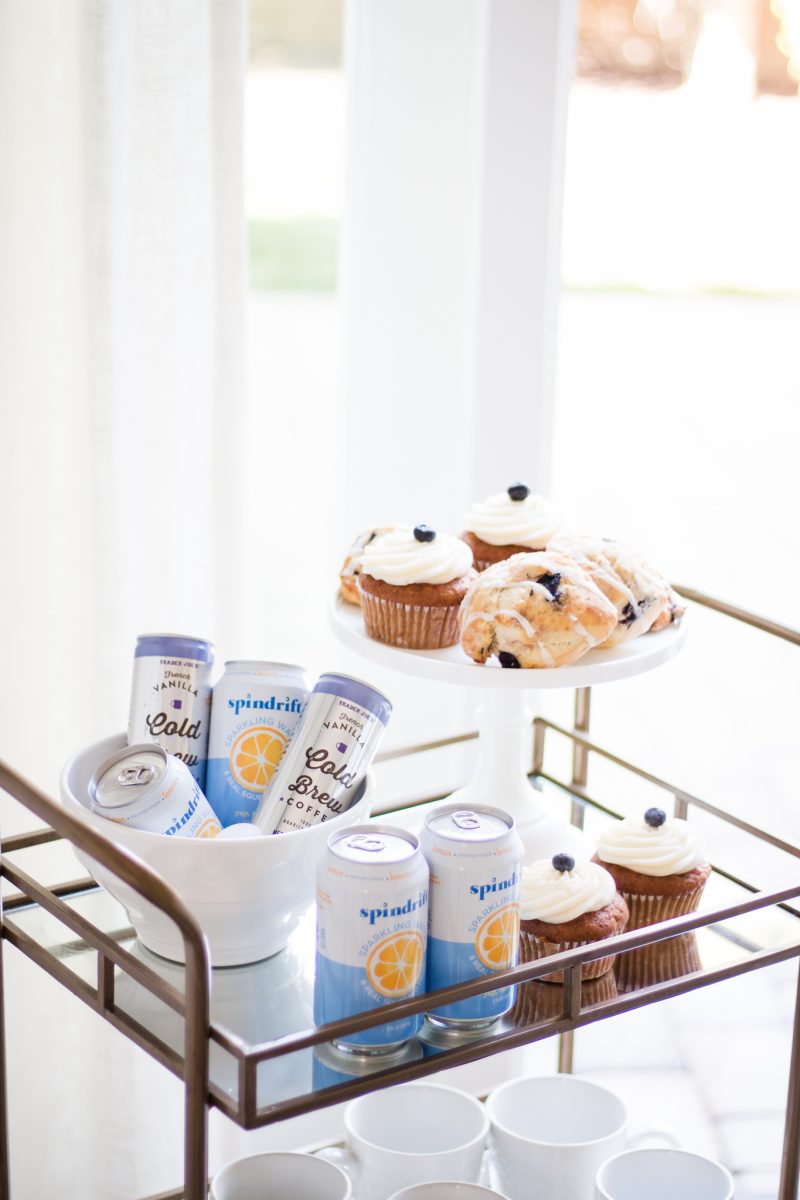 No matter what size of a home, apartment or condo you live in, I think a bar cart is an awesome addition. It does not take up much space and it can literally hold everything you need for a gathering. You can move it anywhere and it makes putting together a little party so easy. I actually keep my laptop on it (in our living room) when we are not entertaining. I also like to use a cake stand to vary the height of items. This is a similar style and I love this marble one. 
NATURAL TOUCH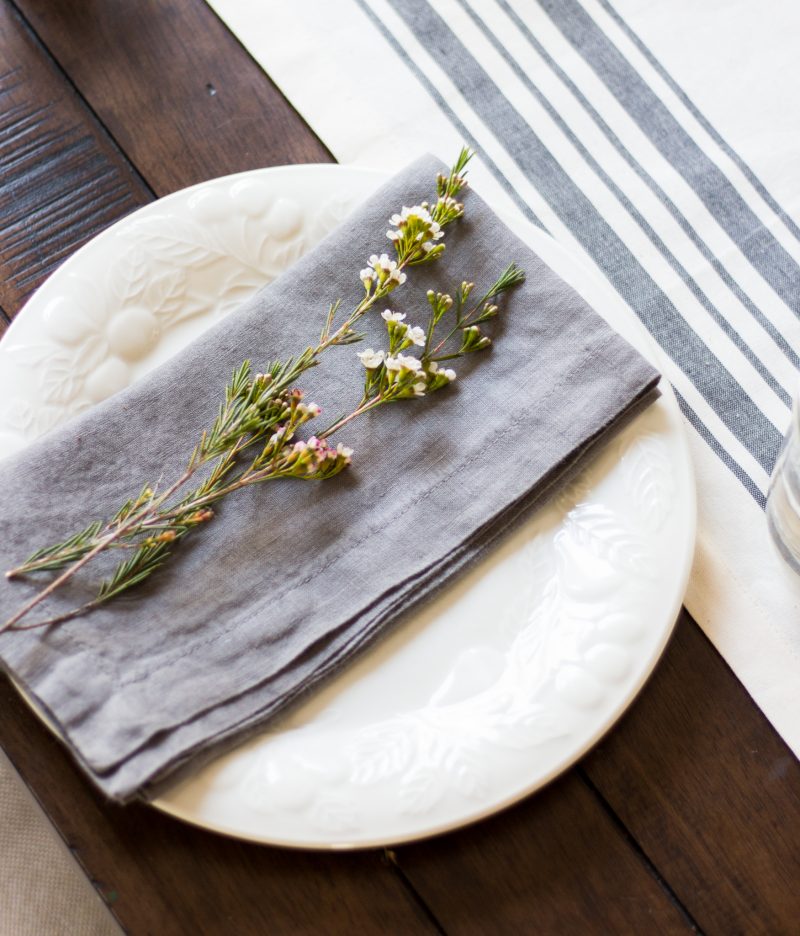 I placed a little bit of greenery at each place. It just gives it a more rustic, casual feel. I also used our mismatched mason jars which keeps things low key, too. The striped runner and linen napkins are a fun addition for Spring. I love that the runner is long enough to stretch the length of our table. 
KEEP IT SIMPLE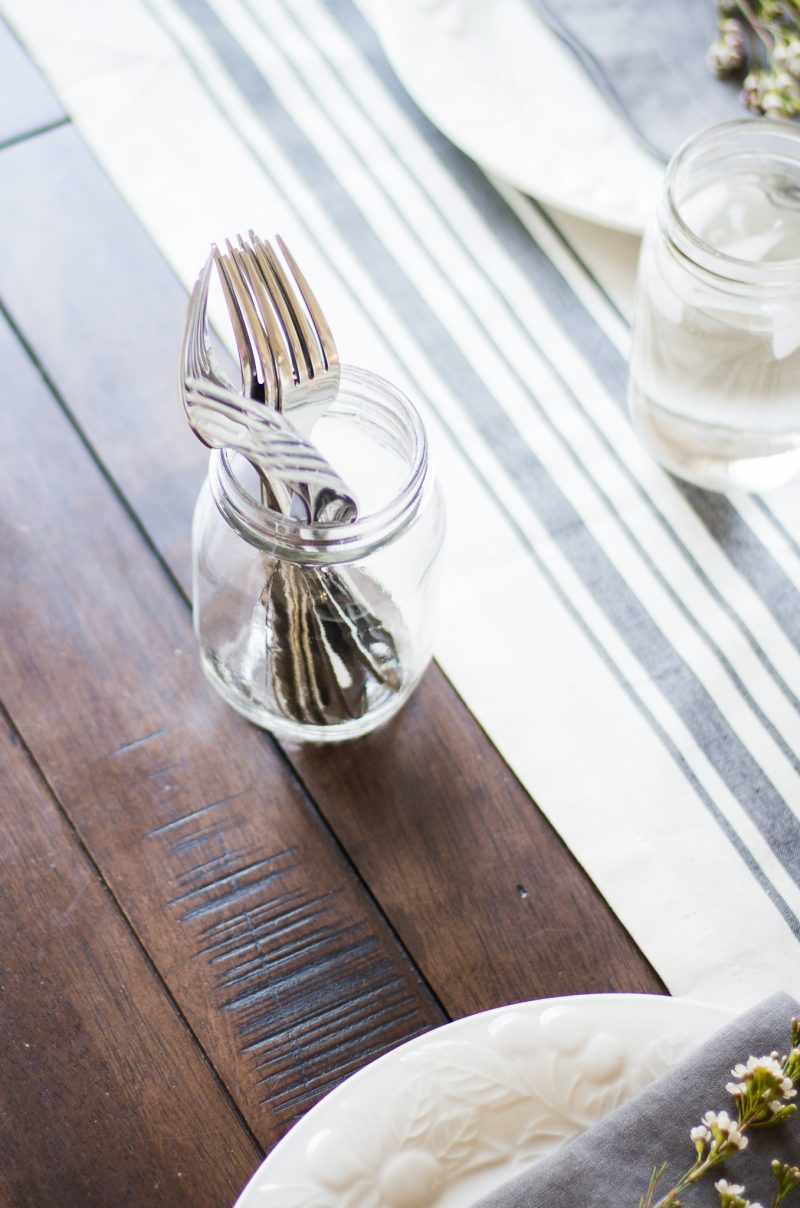 To keep things even more simple, I just place forks in a mason jar rather than setting each place.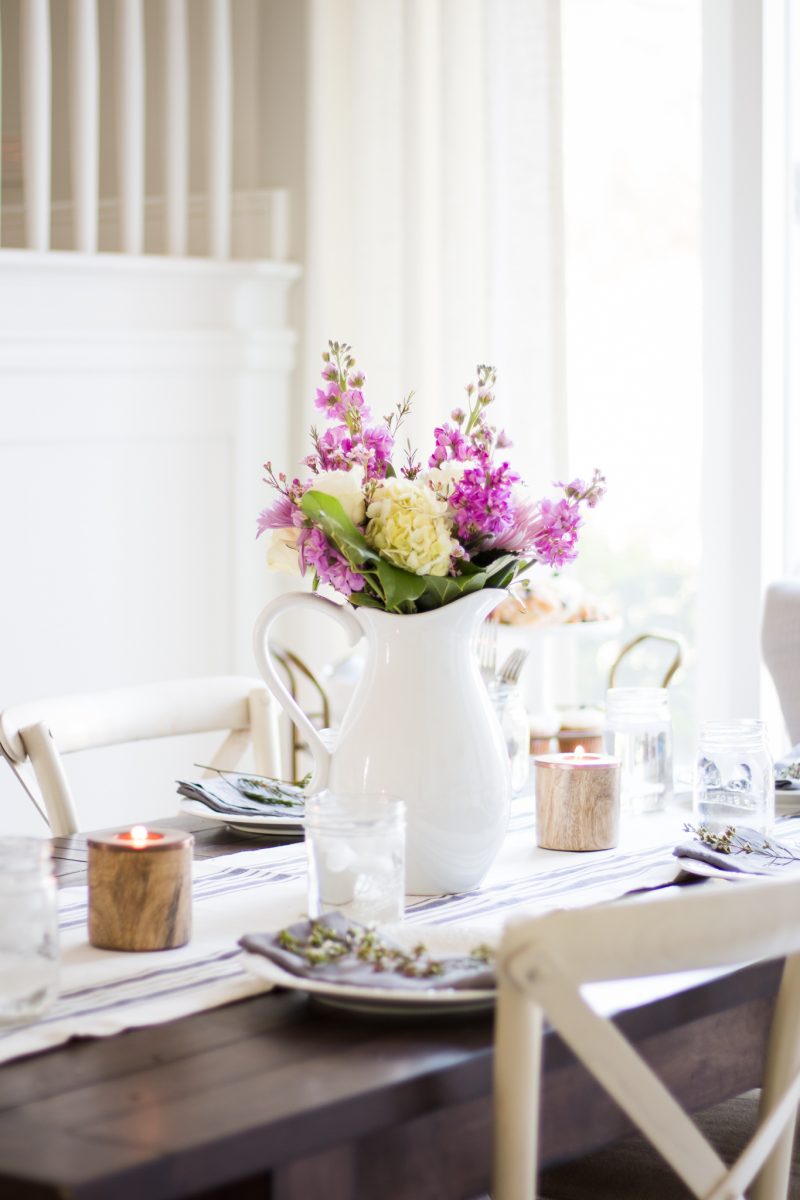 FEELS LIKE SPRING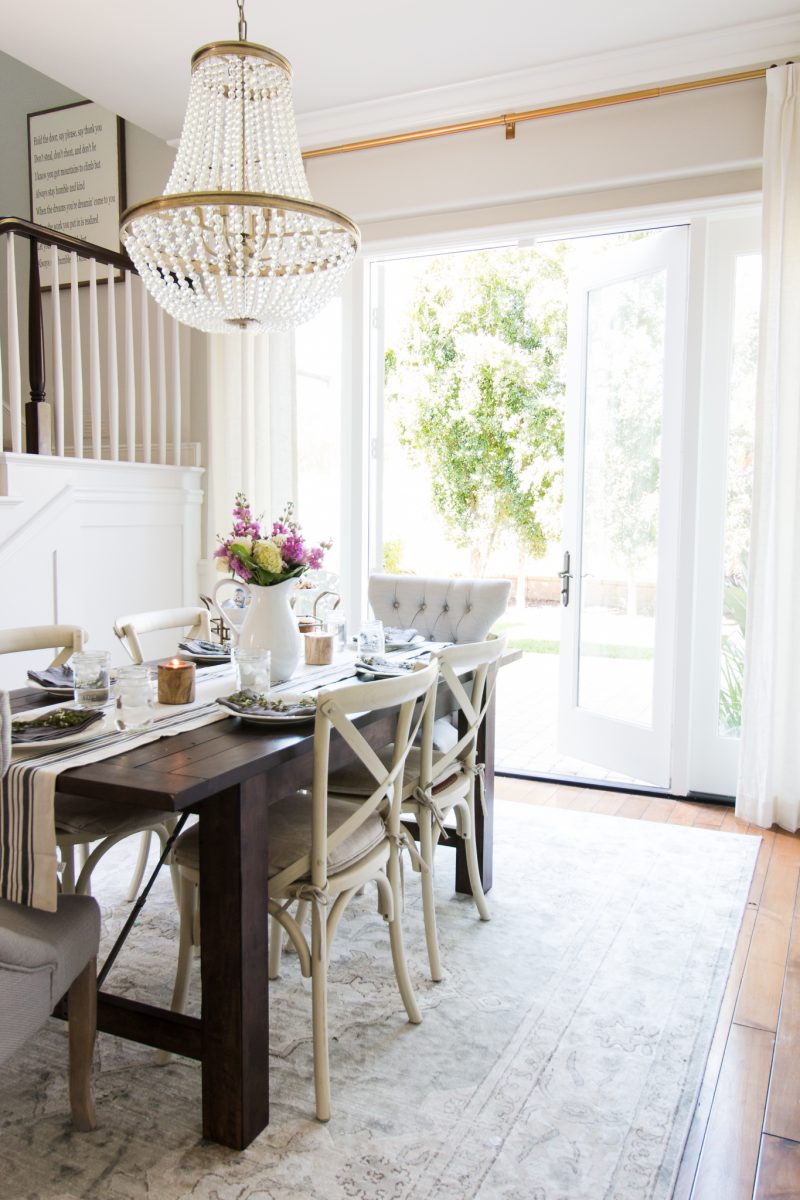 table | runner | napkins | chairs | small chandelier | drapery rod 
We get asked about this chandelier all the time. Sadly it's out of stock but I have linked some similar ones below. You may also spy our "Humble and Kind" sign on the stairs. This sign is so special to our family. You can read more about why in this post.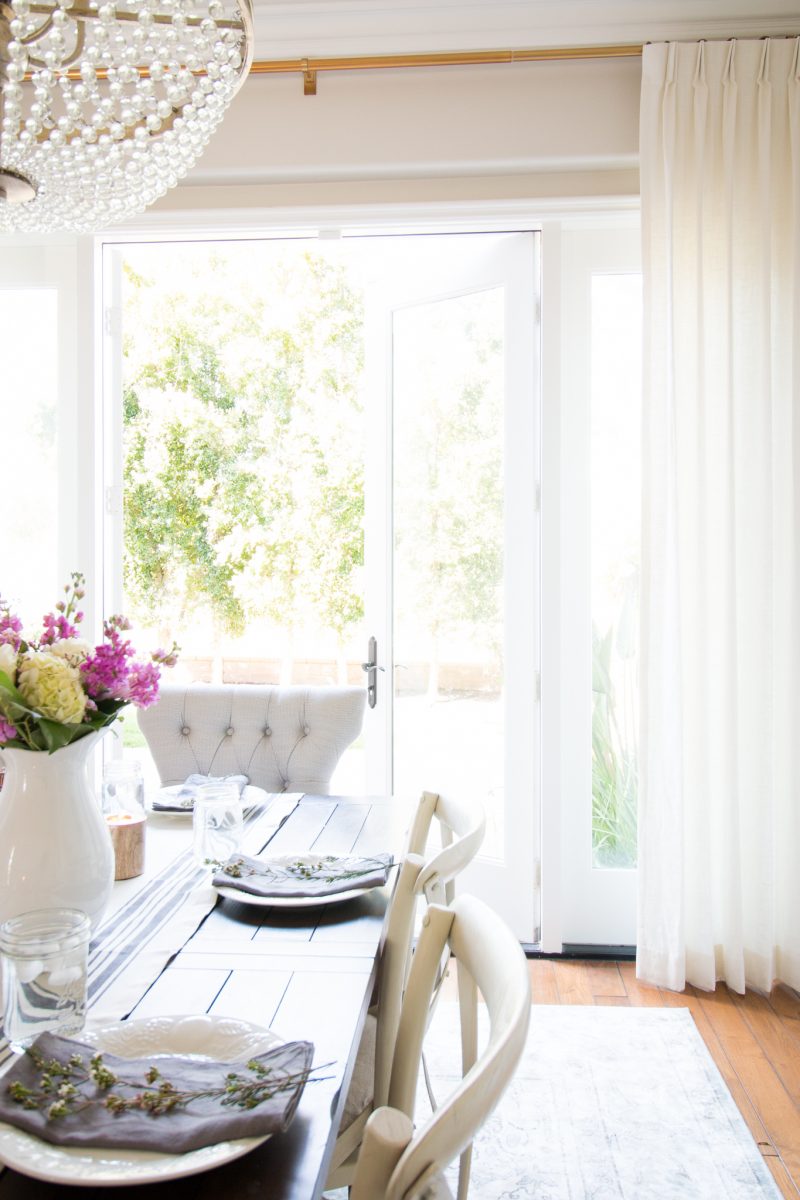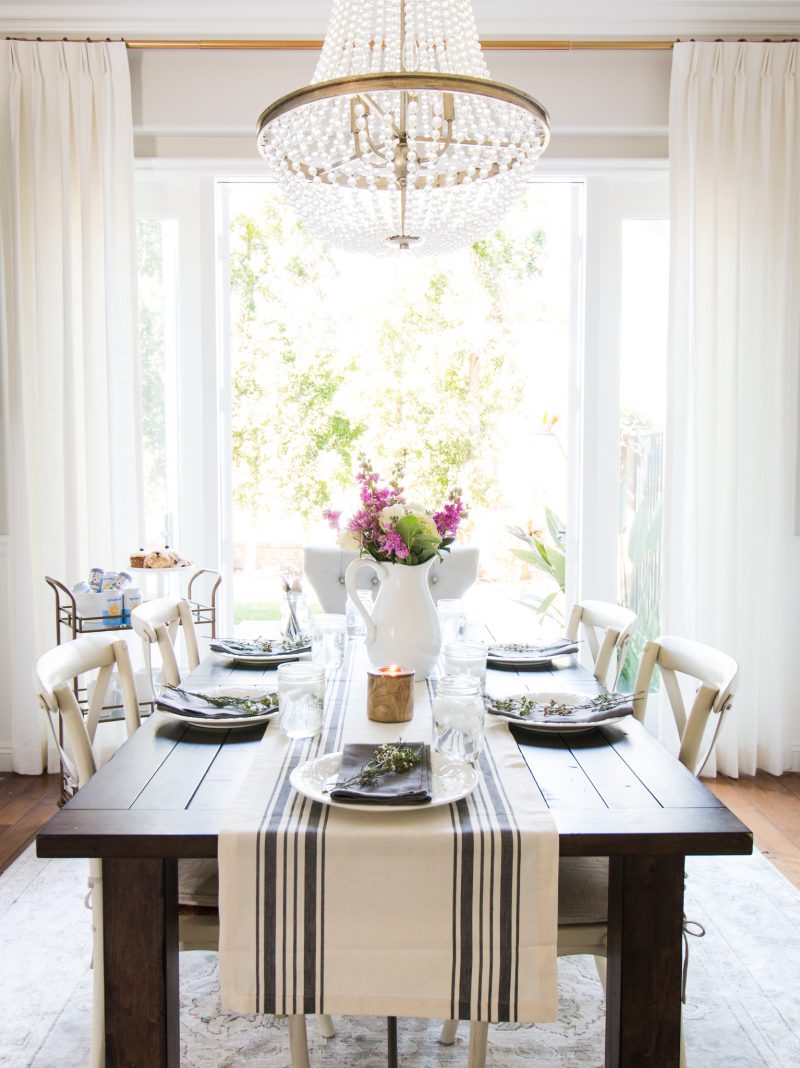 Thank you for stopping by. Now I'm sending you off to Sarah's beautiful home and blog. Sarah is not only sweet and kind but crazy talented and the author of Life on Virginia Street.  You'll love her style if you don't already know her.
Randi Garrett Design | Decor Gold Designs
In case you missed it, you can find the tours from our first week here:
 Have a wonderful day. Thanks for stopping in to see our Spring dining room.