Good morning. Today I am sharing the kitchen lover's gift guide. Whether you have a young chef just staring out or a parent who has loved to cook all of their lives, these are fun ideas to freshen up their space. Many of them are tried and true pieces we adore in our home. Be sure to check out our two favorite cookbooks below.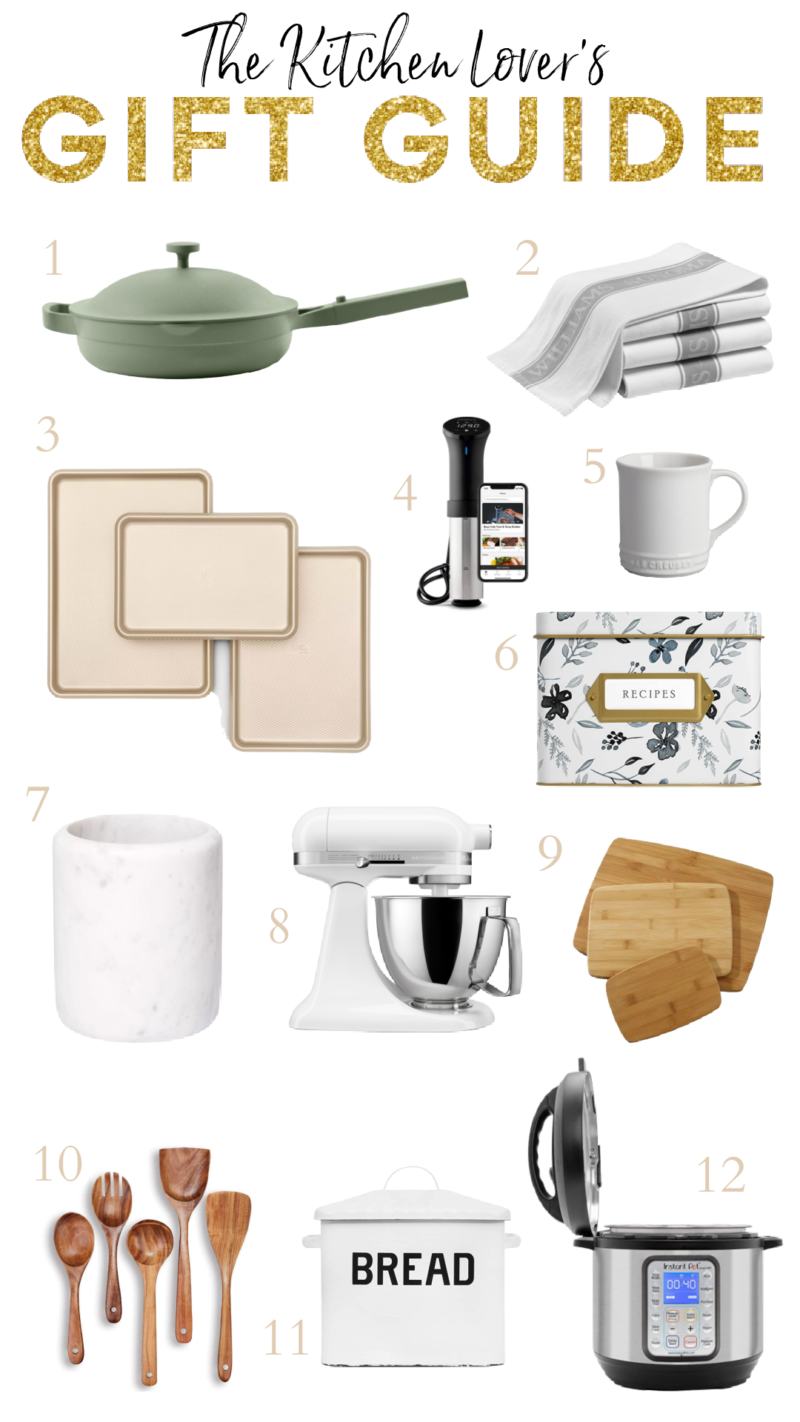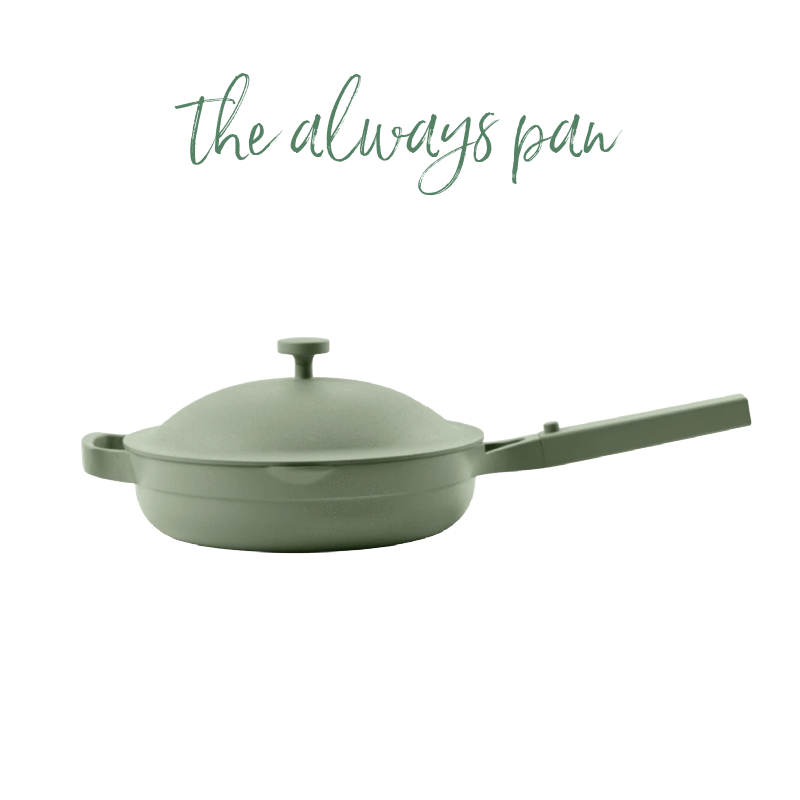 – ONE –
Yes, It's as good as people say it is. We ordered the Always Pan to check it out and there's no going back for us. Without exception, we use it every day. It's my husband's go-to pan for cooking breakfast. My favorite thing is how easy it is to clean because absolutely nothing sticks to it. Browning sausage in it is a breeze. I then add in all the ingredients for our homemade pasta sauce and it's so good. A fantastic gift idea. It comes in a few different colors and is currently on sale for $95 ($145). Use the code: SUPERSALE
– TWO –
These kitchen towels are marked down to $20 and such a good gift. Tie them up with a pretty bow and you're good to go. We have these and love them. In fact we've had them for years.
– THREE –
Yes to these pretty gold cookie sheets. And fresh cookie sheets are always a welcome gift for the kitchen lover. It's not something you necessarily think to buy for yourself. I know this because some or our cookie sheets have seen better days.
– FOUR –
This is for the serious cook. This precision cooker means nothing is ever under or over cooked. I've never used one but it has over 3,000 rave reviews.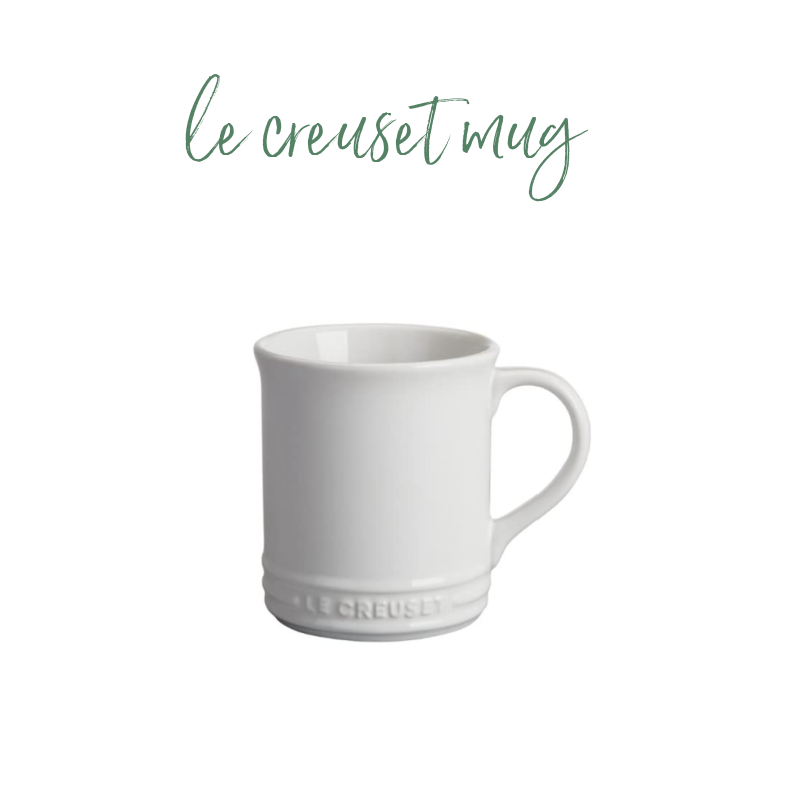 – FIVE –
I love these mugs. We have a set of four and this is what I drink my coffee from every day. Highly recommend.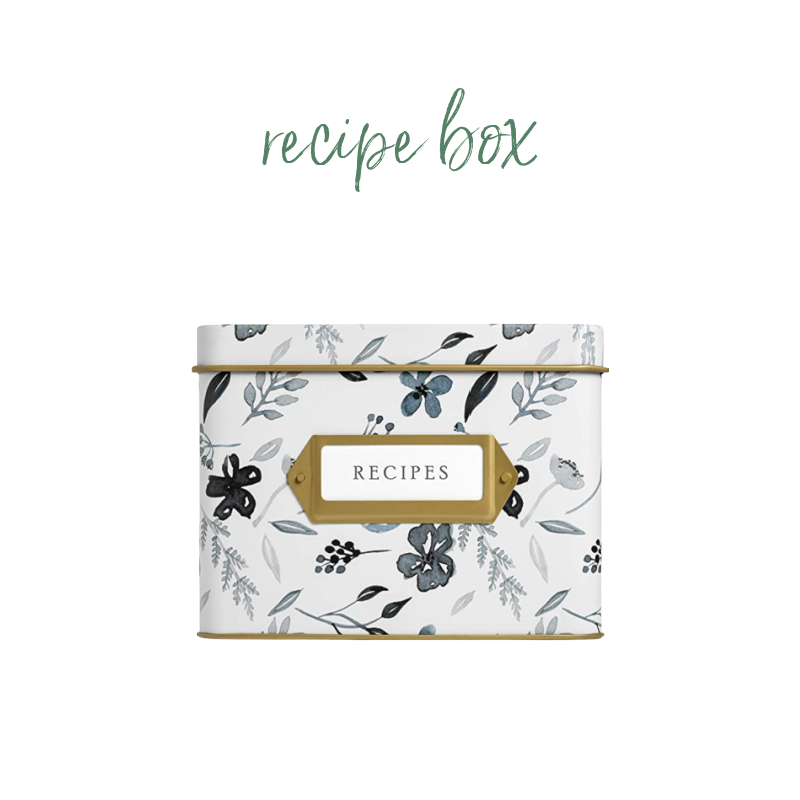 – SIX –
Another piece I love. This sits on our open shelves and is so pretty. My daughter has a similar one (different print) that she keeps on her desk. She puts all of her flashcards for studying in it. Of course we just swapped out the white tag. This pretty recipe box comes with the recipes cards. I love to give this as a gift with a hand written recipe in side. Those become treasures later in life.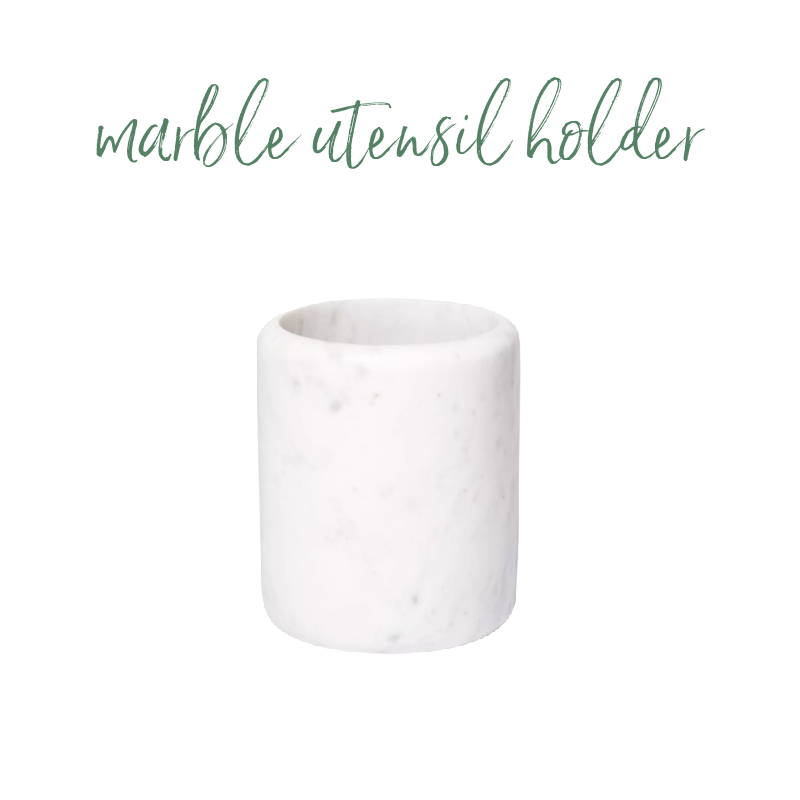 – SEVEN –
What a pretty addition to any counter top. This marble utensil holder will brighten up any kitchen.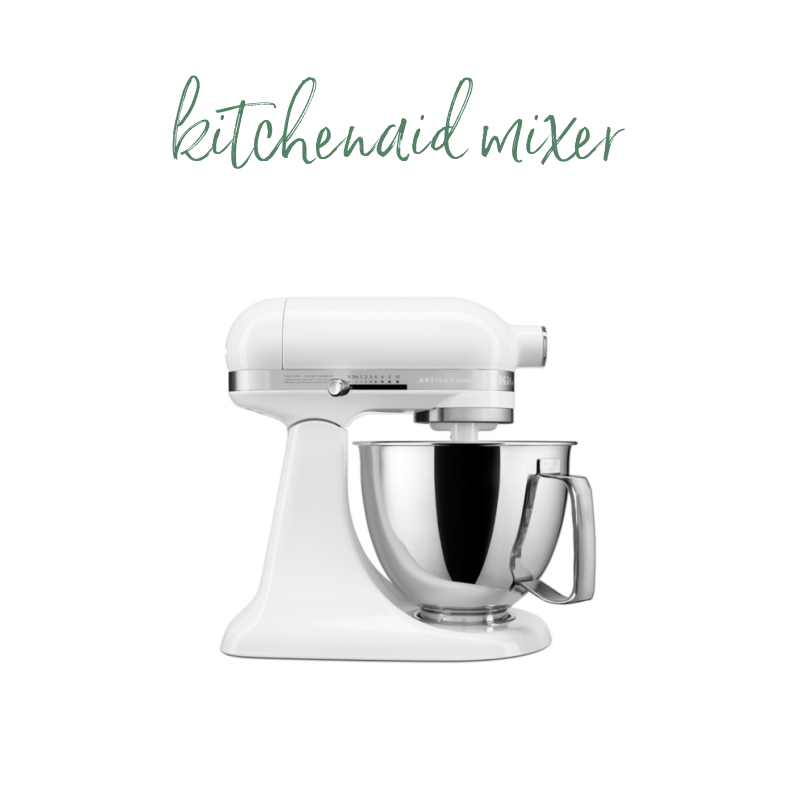 – EIGHT –
This Kitchenaid Mixer can definitely be a splurge. I didn't have one until just a couple of years ago and it has brought us so much joy. My daughter loves to bake and I so appreciate that about her. I would rather cook than bake so we make for a pretty good team. She loves this mixer so much.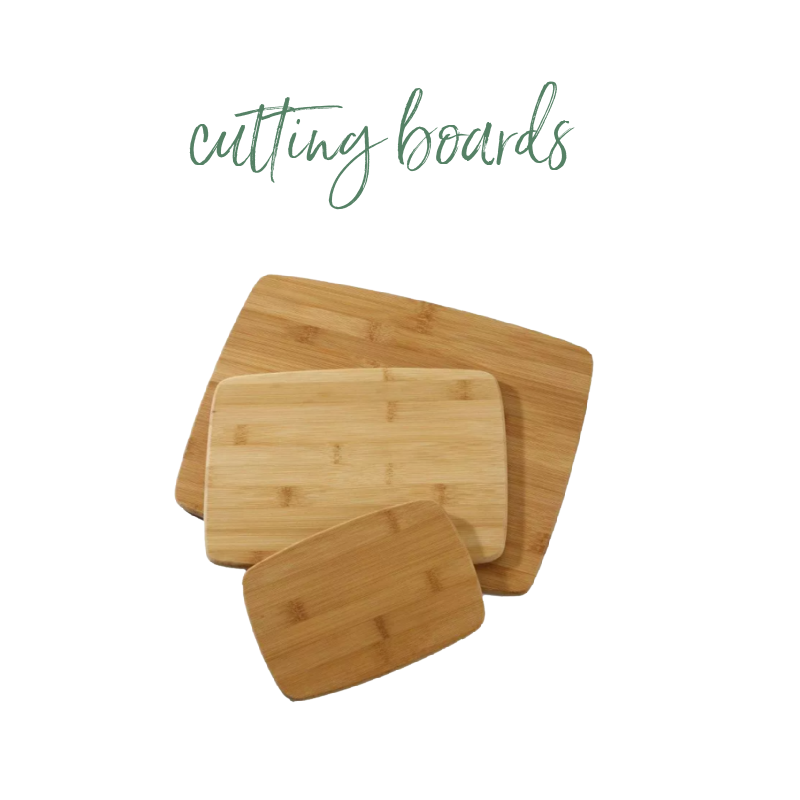 – NINE –
You can never go wrong with a great set of cutting boards. I honestly LOVE having a tiny one. It gets used a hundred times a day for anything from fruit to garlic. It's so convenient.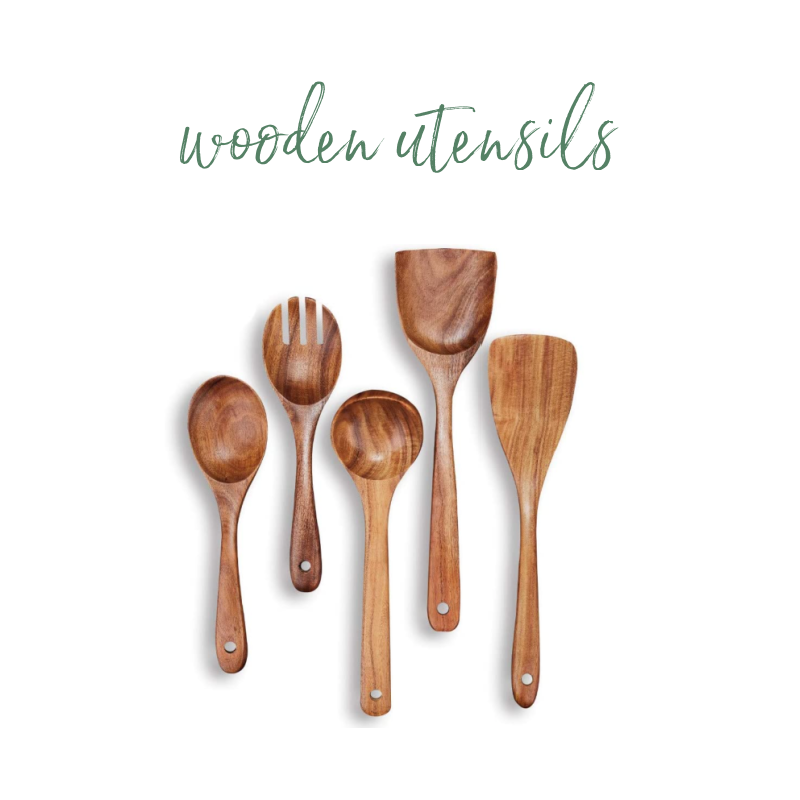 – TEN –
This pretty set of wooden utensils will warm up any kitchen. I keep a set right by my cooktop and use them daily. This teak set is BPA free and non-toxic. Great to use for any non-stick cookware. Plus you use them as your salad servers as well. Tie them up with a pretty plaid bow and a piece of fresh greenery and you'll have a really festive gift.
– ELEVEN –
Another fun item for the counter. You could deliver this cute bread box to a special friend or neighbor with a loaf of pumpkin bread inside. And don't forget this isn't just for bread. I often see them on the counter and wonder what people store in them. We would stash away the snacks that always seem to be out on our counter.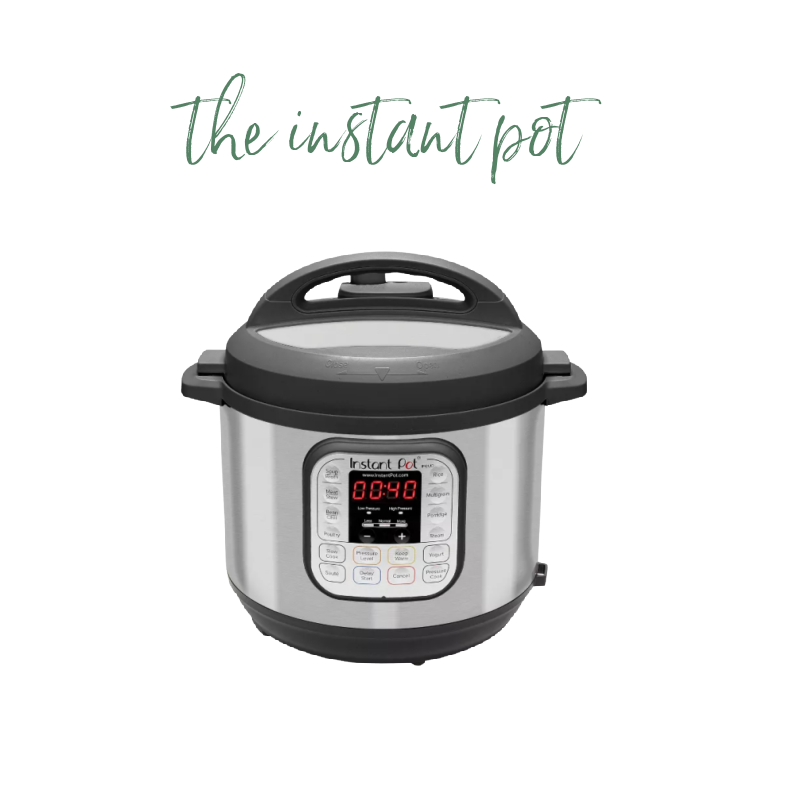 – TWELVE –
This Instant Pot is currently on sale for $79. I use it every single week to cook our chicken. Most of our recipes call for shredded chicken so I cook the breasts in here and then shred them with my hand held blender. It's also incredible for soups and mashed potatoes. There are endless options but I love it because the food is still extremely flavorful.
A FEW MORE GREAT GIFT IDEAS
I hope this helps if you are checking things off of your list and wanting to surprise your favorite cook. More gift guides below to help you get a jump on your shopping this year.