How is your week going? We had a bit of a manic Monday but it was very productive. Speaking of productivity, I love nothing more than organizing a space. Some of our spaces looks great and some are still a work in progress, but I thought it would be fun to share the hard-working organizational products that I love. When you find a system and product that works, it's so easy to keep things in check. I can't imagine not using these clever items in our home.
OXO CONTAINERS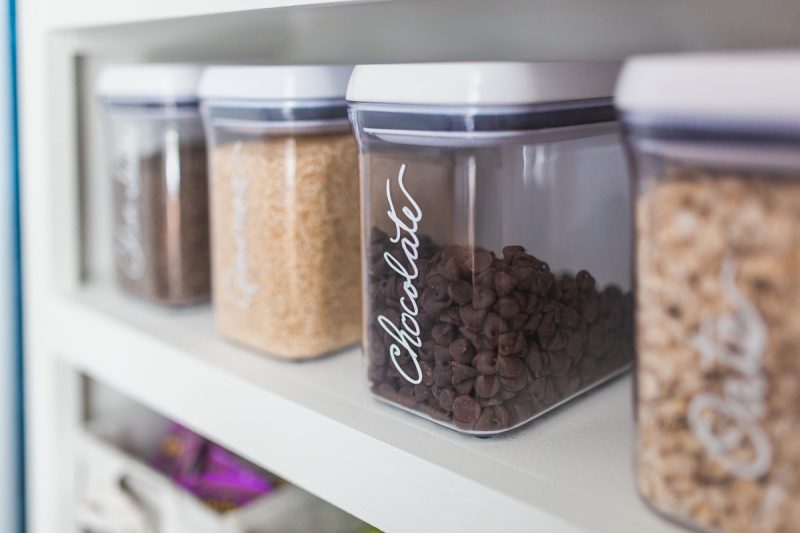 Did you see our Pantry Reveal? If so, you know we love our OXO containers. My favorite sizes are this one shown above and the tall skinny one (great for cereals). These keep snacks and dry good so well-organized and they are stackable. Plus it's easy to see what you have and what you need from the store. To label them I just a water based Sharpie paint pen. That way it can be washed away if necessary. The larger OXO containers need to be used with caution. If you are not eating those items quickly they can go stale. So just keep that in mind. I have not encountered that with the smaller sizes.
WICKER BASKETS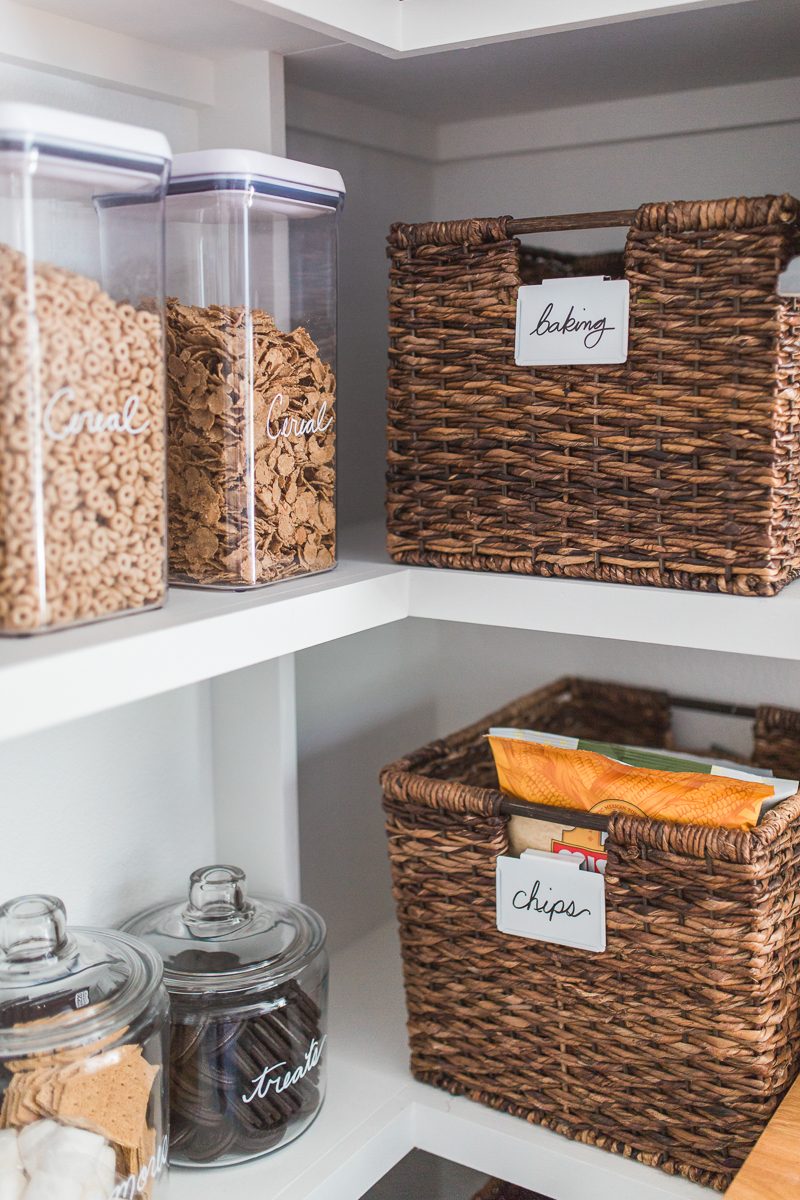 Baskets are my jam. I love the way they look and how they contain so many items. They are especially nice in a pantry so you can toss in bags of chips or snacks. The labels add a nice touch and ensure the family puts things back in the right spot (we hope!). These baskets are a great size. In fact after finding them, we designed the shelves around them. Baskets have always been my choice for organizing children's toys, too. We also used these smaller baskets in the pantry and they are ideal for snack bars and small snacks.
GLASS JARS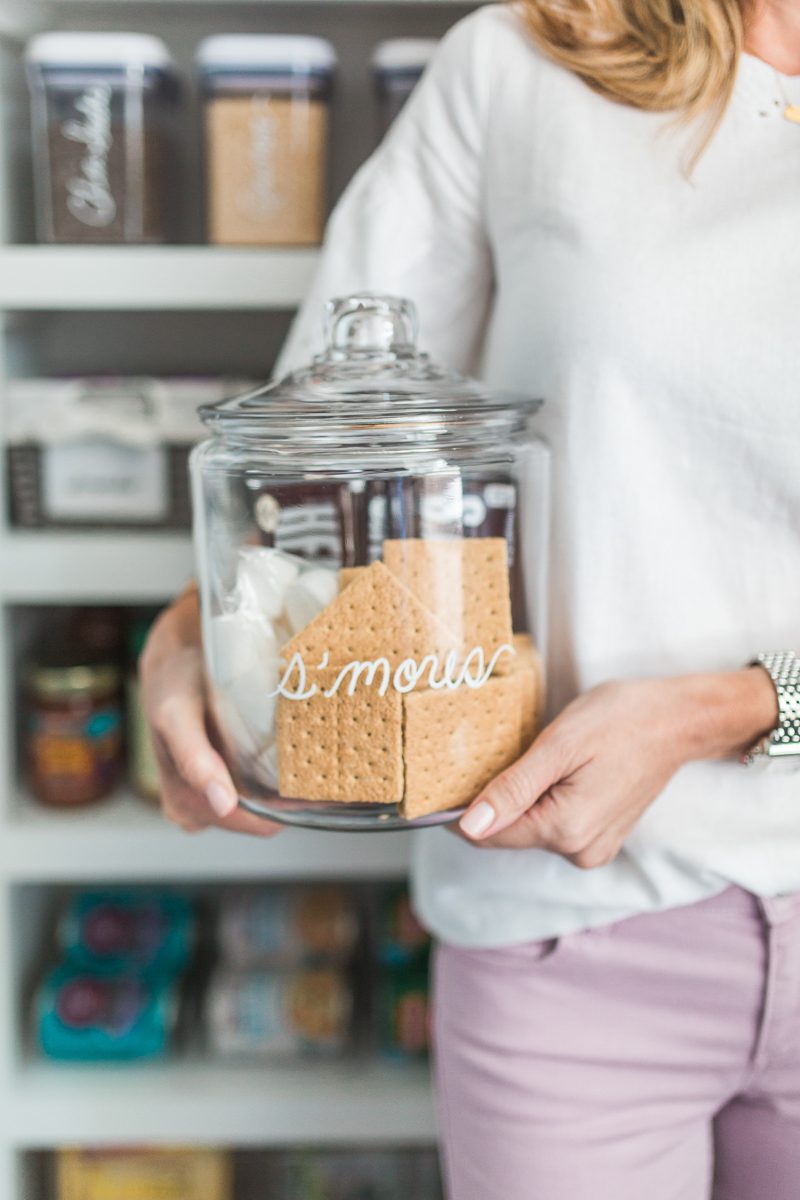 These glass jars are new for us and we love them. They are well priced and great for sugar, flour, or anything you can dream up. I love the way they look and they are easy to label with the paint pen. I plan on using more of these on our open shelves in our kitchen.
BAMBOO ORGANIZER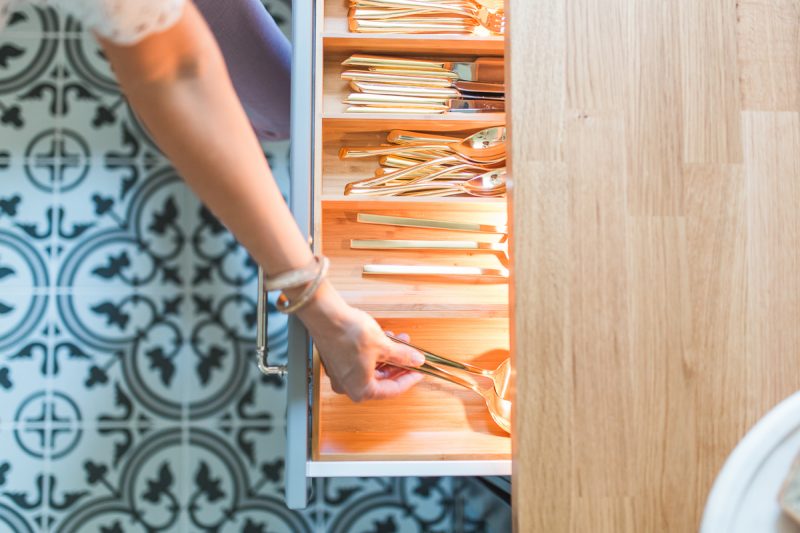 Do you have organized drawers? It's safe to say not all of ours look like this but boy do I love thee bamboo trays. These are from Ikea and I couldn't love them more. You can also find them here and occasionally Costco carries them. They look so nice in a drawer and hold so many items.
GIFT WRAP HOLDER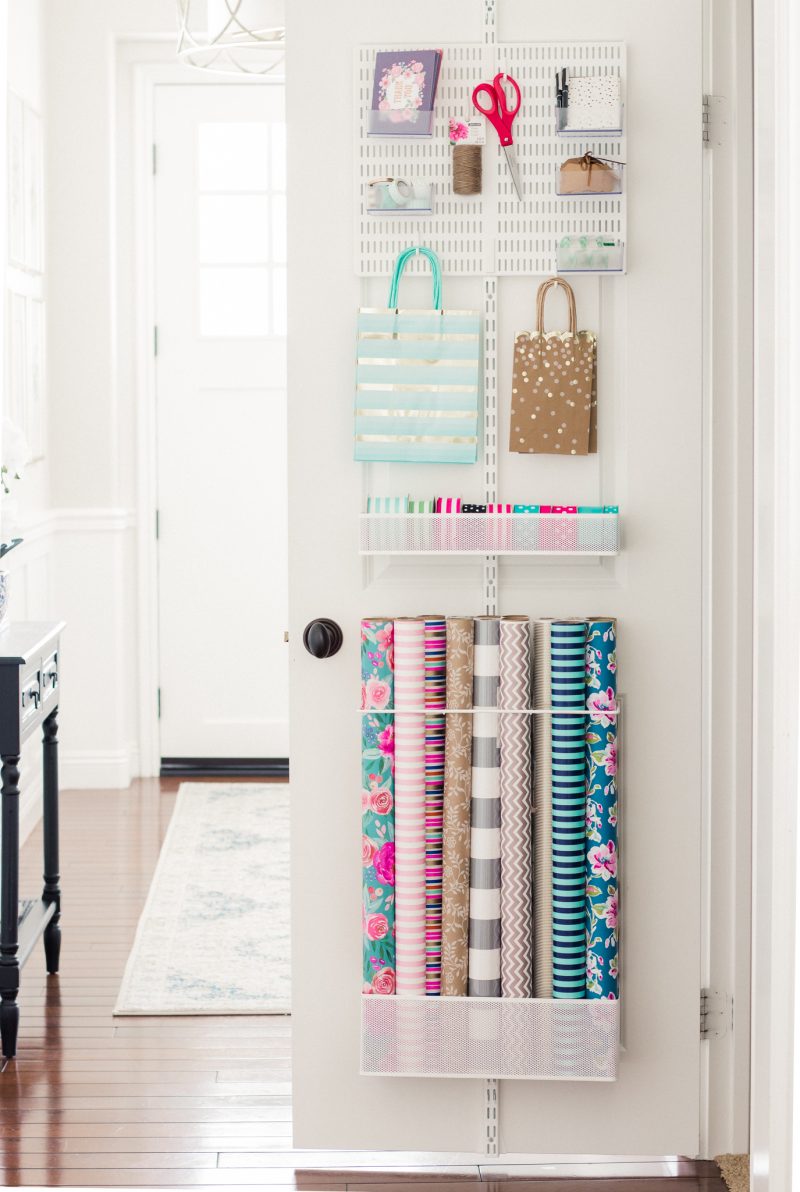 see more of the gift wrap organization 
This was a purchase I debated over for far too long. Why did I wait? So many of you chimed in and said that you had this and loved it. That was the encouragement I needed. This still gift wrap rack still looks exactly like this (although the wrapping paper changes). It's so easy to keep organized. Every time we go to wrap a gift it's a treat to grab what we need from here. The only thing that doesn't fit is my package of tissue paper but I have that inside the closet. I can't say enough great things about this. Plus it simply clamps on to the door so it does not damage a thing. Super easy to install.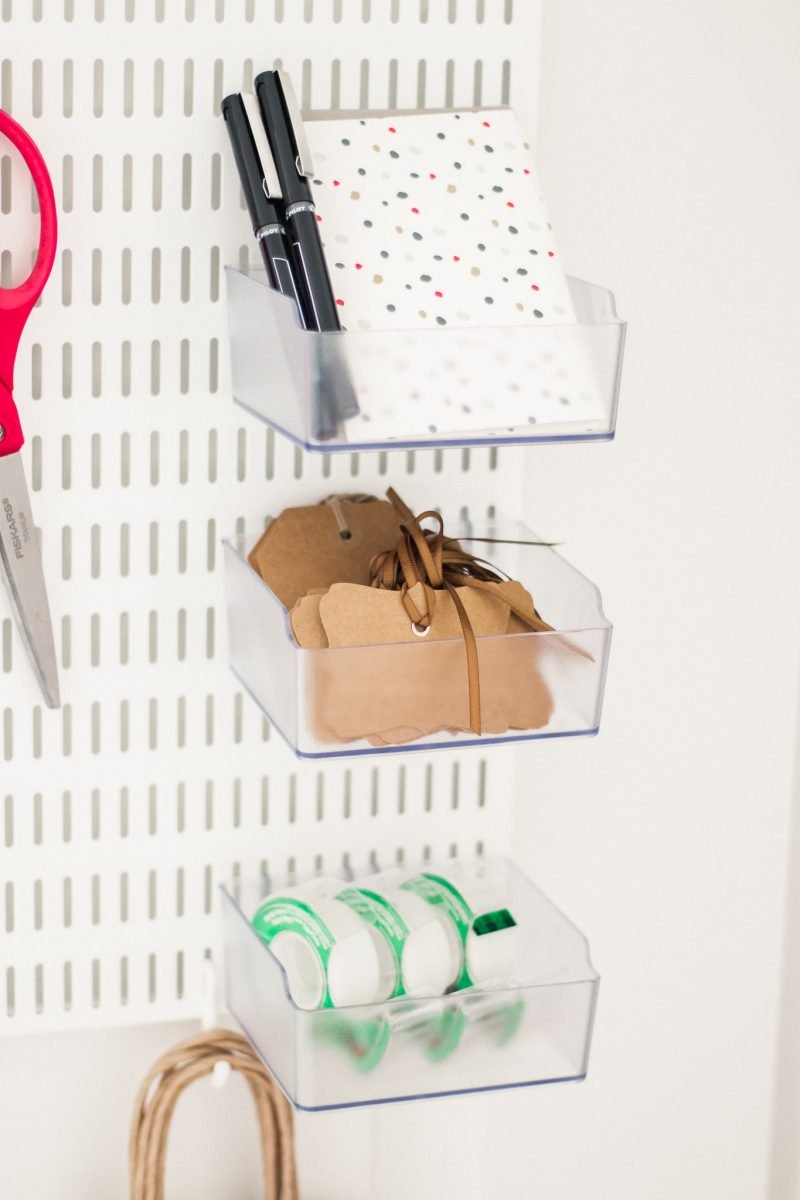 The bins that it comes with easily snap onto the rack and hold the essentials. Having a spot to grab a thank you card or quick birthday wish is also really convenient.
SMALL LINEN BASKETS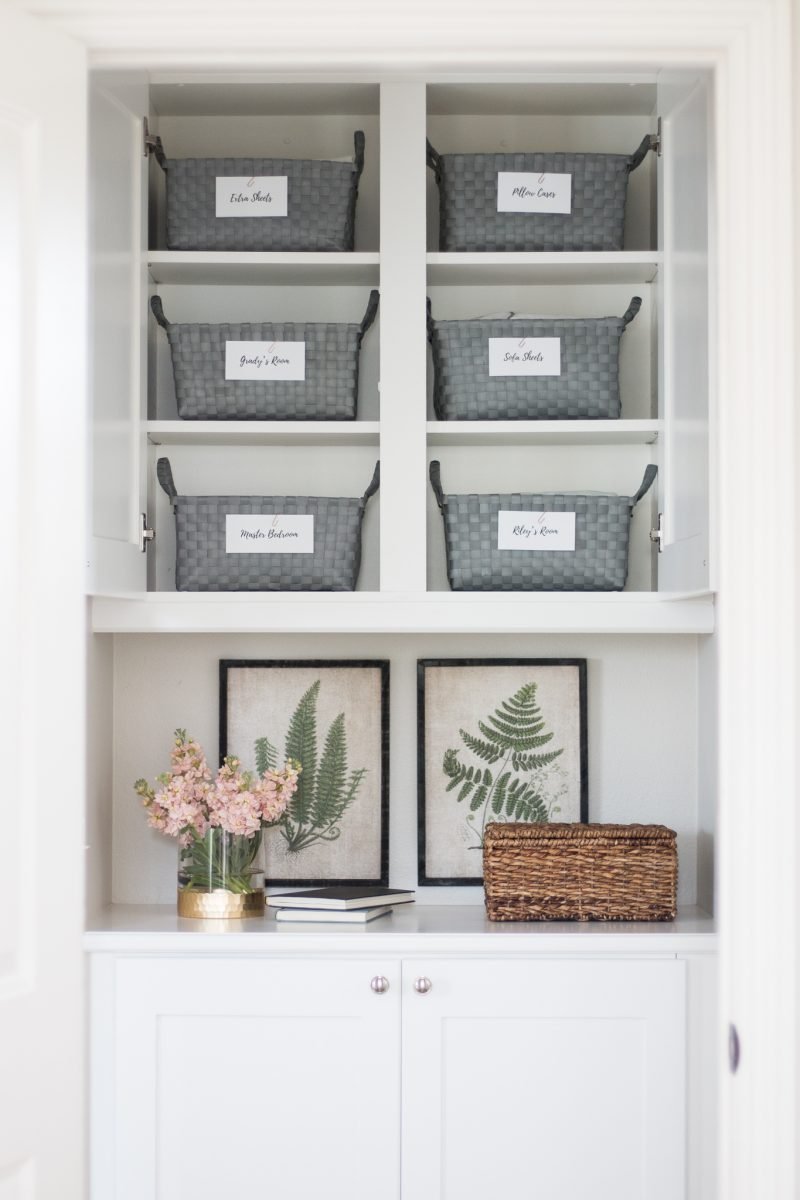 This was a random discovery but one that changed our linen closet completely. These are actually shower caddies. Which I sort of don't get but I am so happy to have them in our home. They are inexpensive (only $7) and hold a set of sheets perfectly. It's like they were made for that. Add a few labels and you are good to go!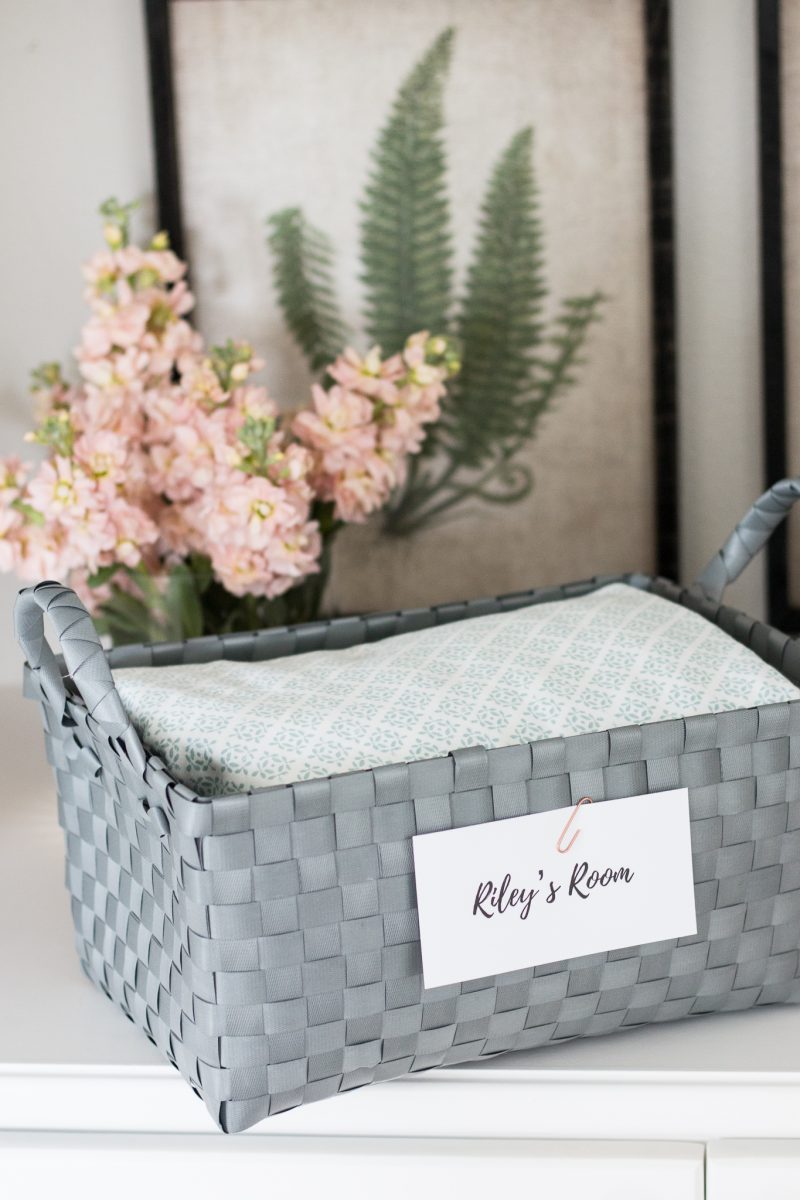 If you don't know how to fold sheets well, don't worry. Just take one of the pillow cases and wrap it nicely around your sheets. The set will instantly look great! Then drop it into the basket.
BAMBOO TRAY AGAIN
We have another one of these bamboo containers in our kitchen serving as our supply drawer (trying not to call it a junk drawer!).
PLASTIC CONTAINERS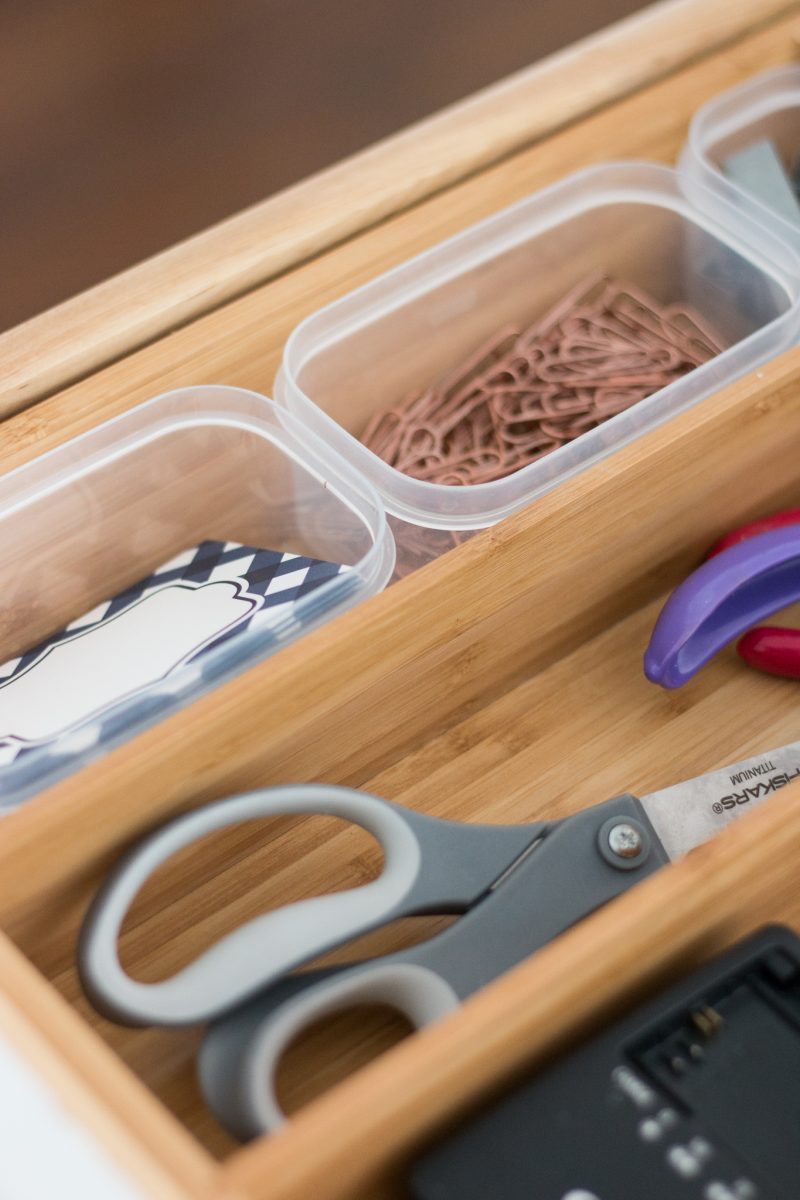 These are plastic containers that we used to use in the children's lunches. I discovered that they fit perfectly in these Ikea bamboo trays. It allows us to store loose items like paper clips, rubber bands, staples and small cards.
PEGBOARD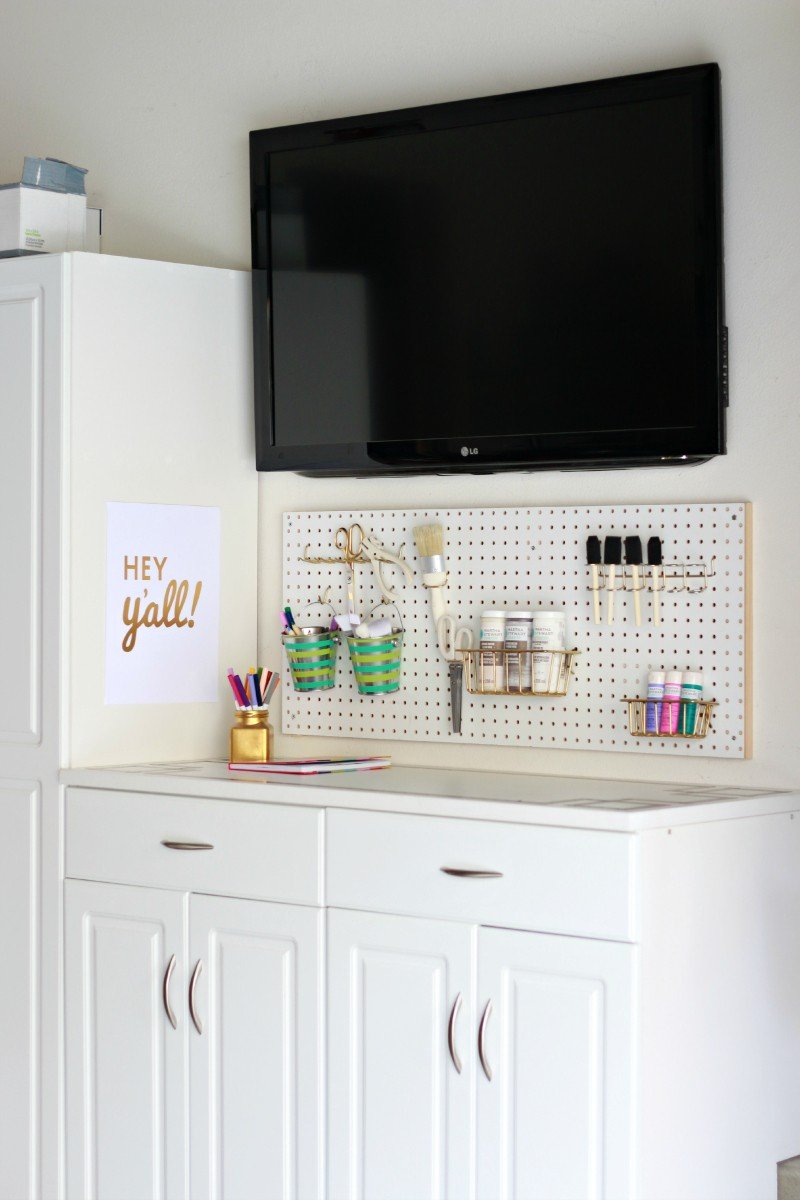 This makes me miss our previous garage! I had forgotten how organized it was. Peg boards are the BEST. Such an easy way to get everything off of a counter and on the wall. With all of the hooks available now, the sky is the limit with what you can hang and store.
METAL TINS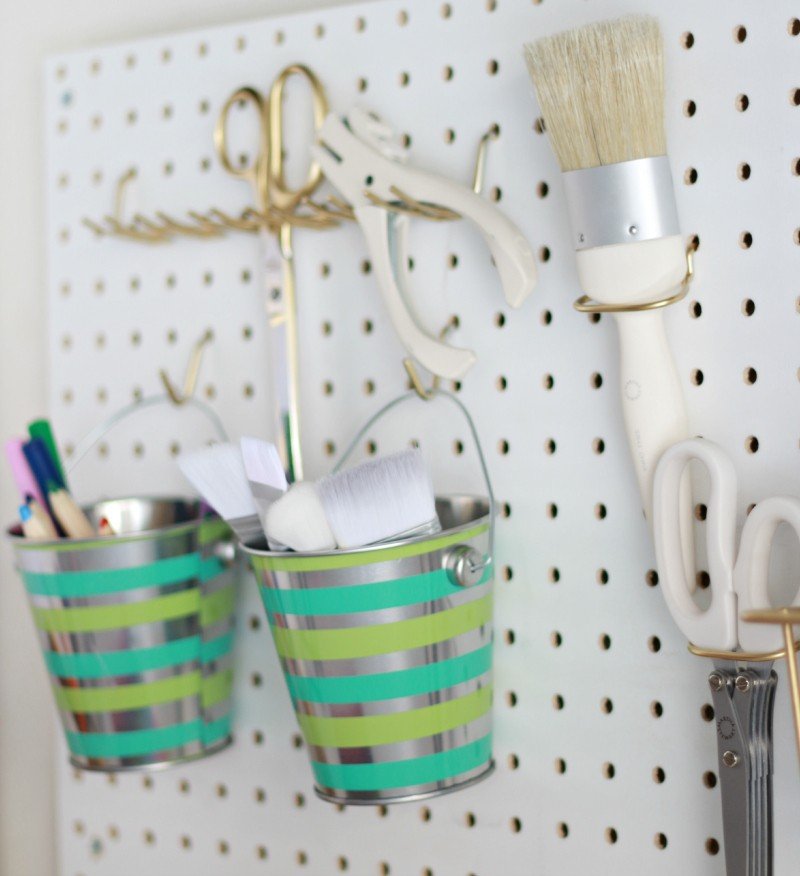 These little metal caddies are a great way to coral so many little items. I have hung them by the back door with the small containers of face sunscreen so everyone can easily grab them. Also nice for children to be able to take one down and use their crayons or paints and then be able to hang them up again. I often find these in the dollar section of Target.
SCHOOL SUPPLY CADDY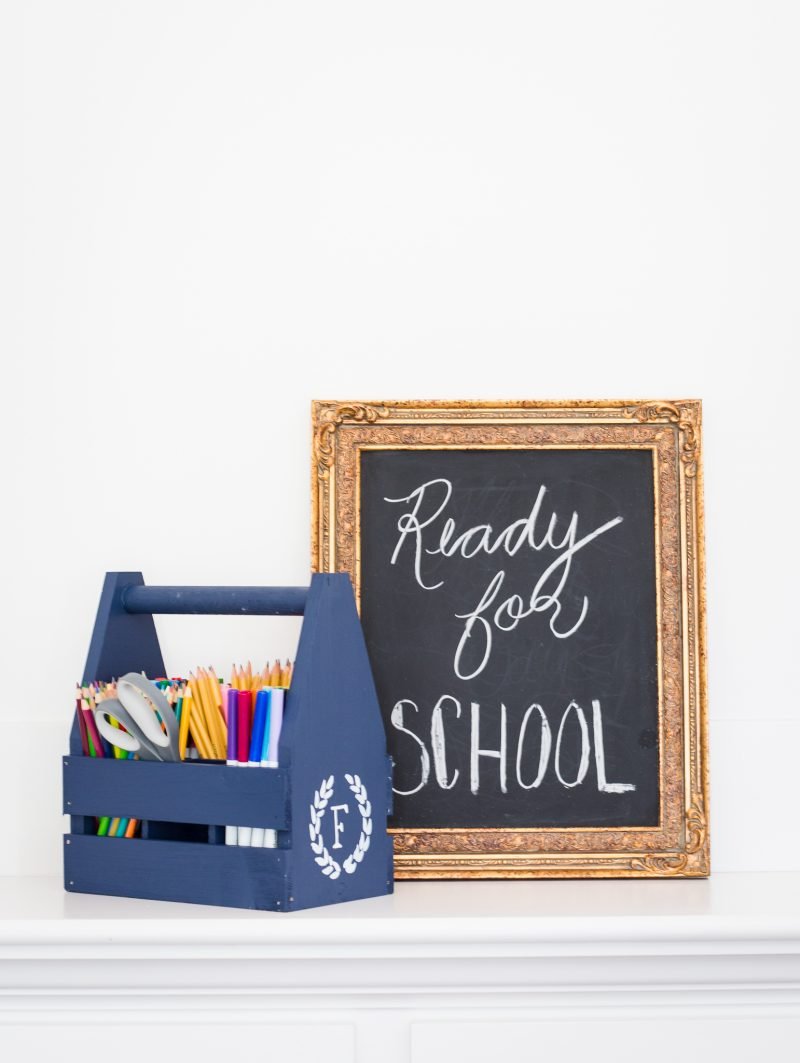 This may be one of the hardest working organizational products in our home. I picked it up at Michael's and painted it myself. but you can find something similar and any craft store. Look for one that has six separate compartments. It's just so convenient having all of these school supplies in one spot. For years, my children would grab it after school and have it near them while doing homework. In summer, it's great to grab it and go outside to draw or be creative. It doesn't take up much space but has been a major life saver for keeping the kids' coloring tools tidy and organized.
What are some of your favorite products? I would love to hear. We will be anxious to get our kitchen organized once we are out of the construction phase. Hope you all have a wonderful Tuesday. See you back here tomorrow.
Shop the Post