It's the time of year where I long for flinging open the windows and letting the sunshine in. And when I start to feel that way, I also want to get rid of almost everything I own. Okay, maybe not everything but I spring into purge mode and nothing is safe. But I know that purging and organizing does not come easily to everyone. And if it does come easily to you,  maybe you're looking for a little push to get you going.  Here are my top 5 ways to jump start spring cleaning.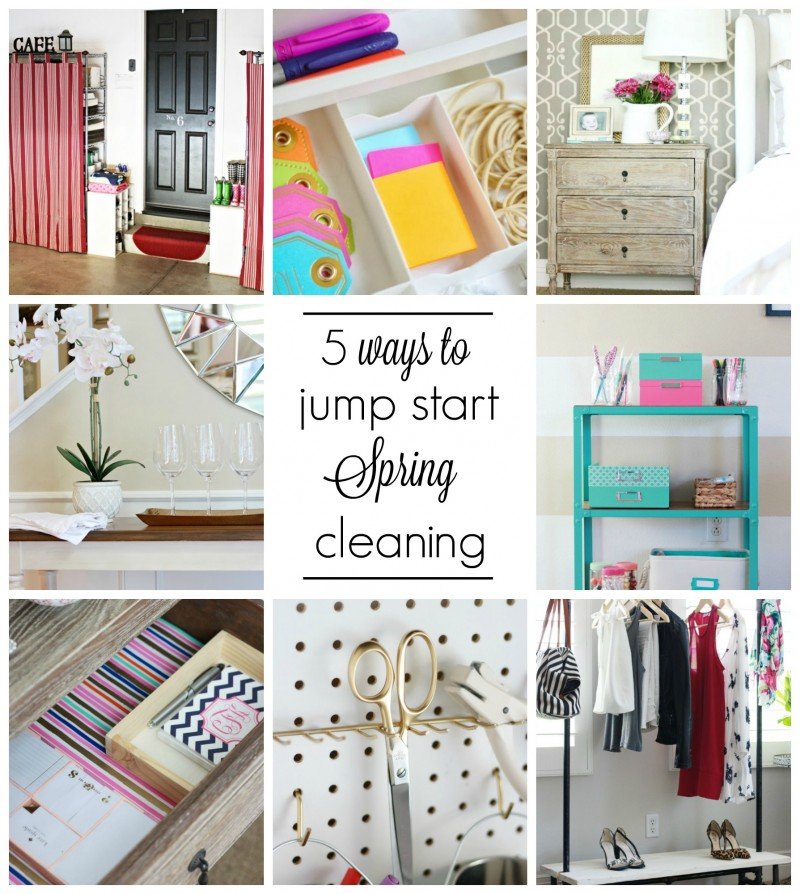 clockwise from top: 1 | 2 | 3 | 4 | 5 | 6 | 7 | 8
ONE: SET GOALS & MAKE A PLAN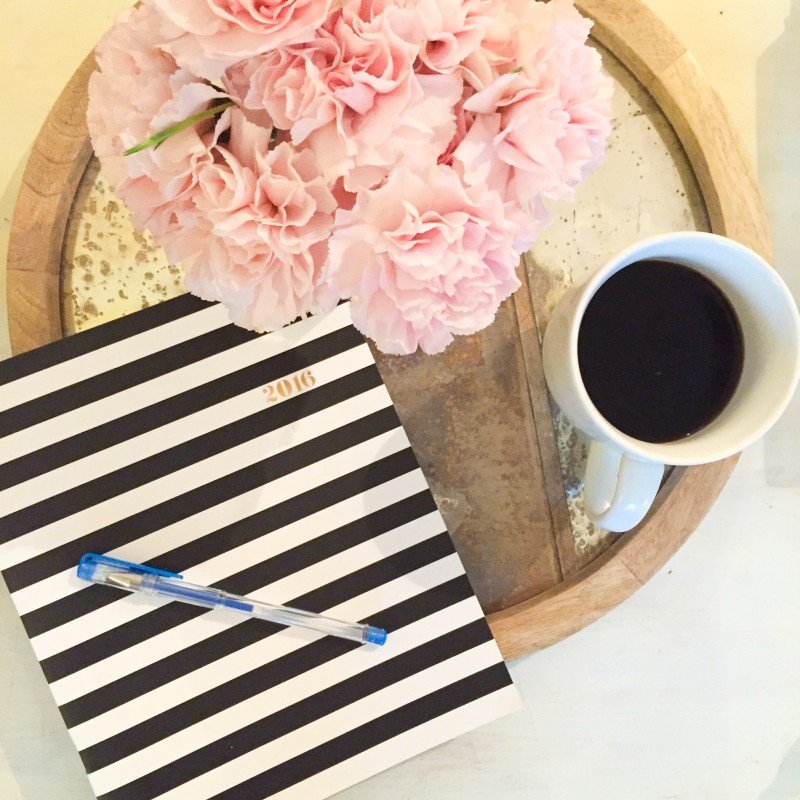 Create a List: First up is figuring out what you really want to accomplish. Choose a morning or an evening, any quiet time you can find, and make a list of all of the spaces that need to be re-organized. Don't edit your list just because it gets long. Be truthful and honest with yourself. You may even want to walk around the house and tour different areas. What rooms give you anxiety when you walk into them ( I can name a couple over here)? What areas can't you breathe in? After you make a list, prioritize the spaces. Number them based on what you need to clean out first.
Schedule a Time to Clean: And let's be realistic. Rome wasn't built in a day. Spring cleaning can take some time. What will work for you? Can you do one area every weekend? Can you do one area a day? You know your schedule. Put the first three spots on your calendar and stick to it. Organization begets organization. Once you start, you'll want to keep going. I promise.
Be Prepared: I still believe in sorting when I clean out a space. I label four piles on my floor. They are as follows:
Keep in the Space
Donate
Trash
Belongs elsewhere
Trash and donate are my very favorite. It feels so freeing. But remember you need a plan. Where will your donations go? If it is a small bag of donations perhaps a local charity or Goodwill store. If it is a large donation (including furniture) you may want to call for a pick up. This is what I do when I clean out large spaces. I am able to schedule a pick up generally a week out so keep that in mind, too. This is the one I use.
TWO: REMEMBER LESS IS MORE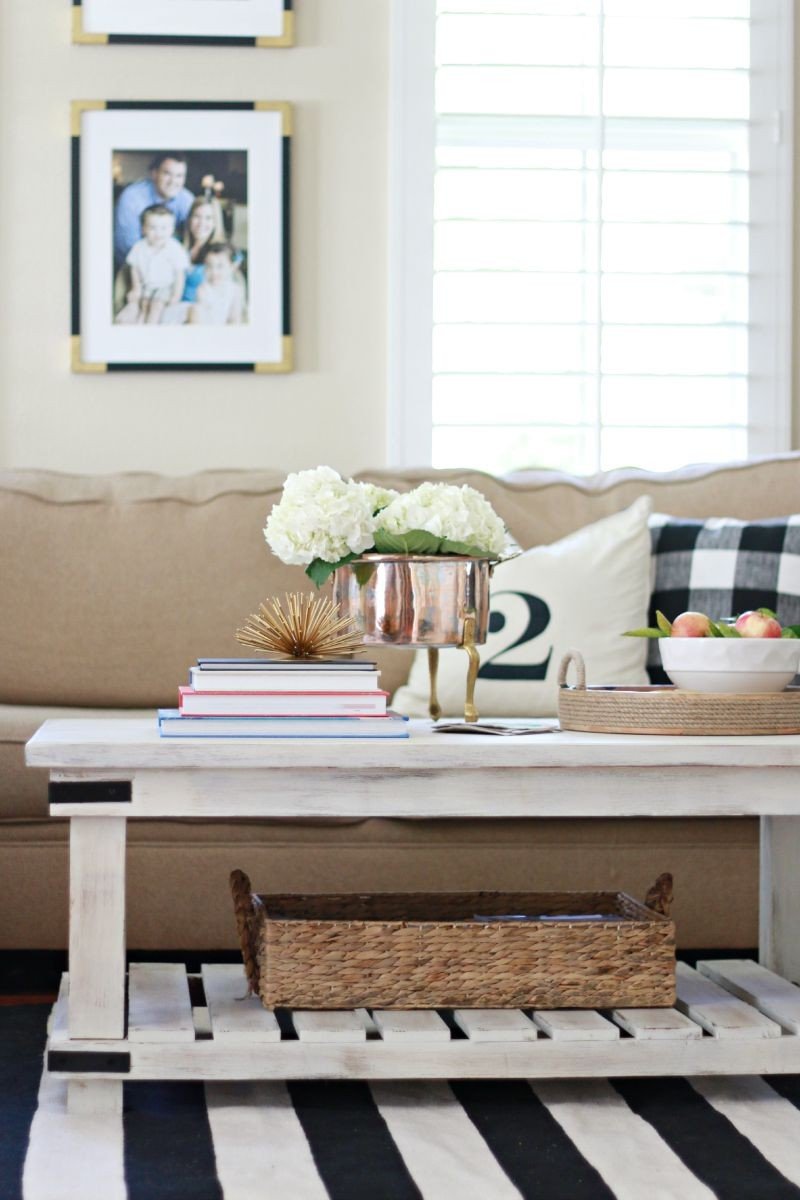 sofa | similar rug | coffee table (painted) | diy brass frames
Have you read the ever popular book The Life-Changing Magic of Tidying Up? I found so much of it to be extremely valuable. A couple of key things I took from it are letting go of the guilt of getting rid of things and only keeping that which brings joy to this home. That truly worked for us when we recently purged our kitchen. We had 12 margarita glasses just taking up valuable space that we received for our wedding years ago. We don't even drink margaritas. And if we did, we certainly aren't serving them up to 12 of our nearest and dearest. Let it go! It's so freeing. We have stuck with high ball glasses, a set of wine glasses, and a set of mason jars. That's it my friends. And in our family room above, I never keep any more magazines than will fit in that basket. As soon as it starts to spill over, which is its current state, I sort through and pass along to friends or recycle. Less is always more.
THREE: BEGIN WITH ONE SMALL SPACE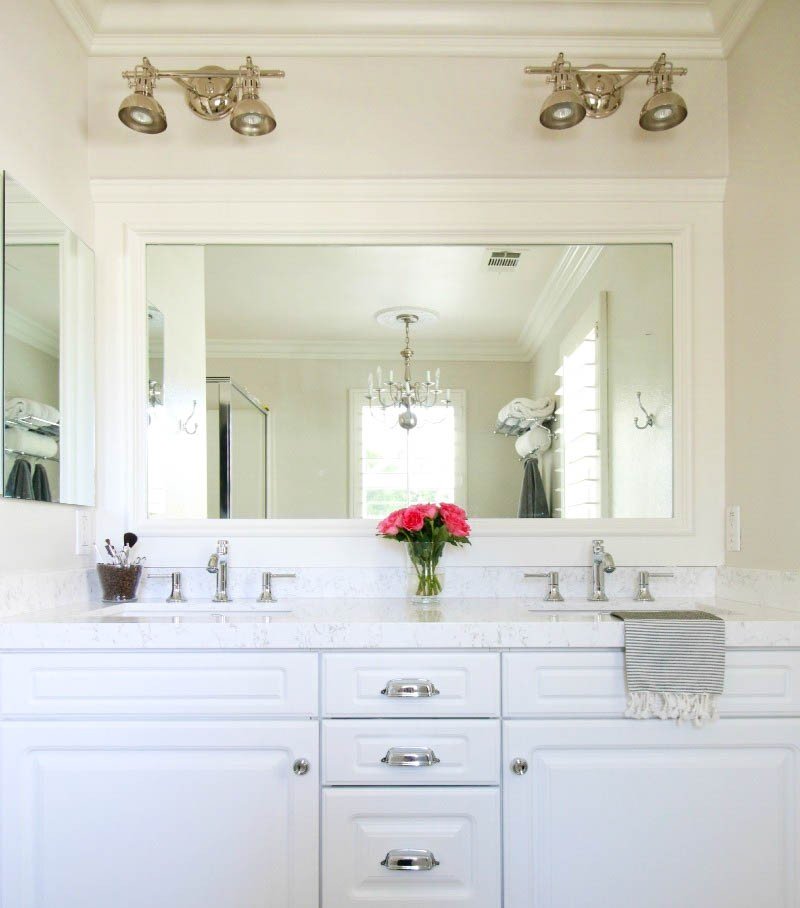 To avoid getting overwhelmed and to create that feeling of success when I am in a clutter-rut, I choose one space I can easily tackle in a couple of hours. I crank up the music and get to work. Maybe that's the bathroom countertops or the drawers. Maybe it's just a junk drawer in your kitchen. Pick one small area and go for it. You'll feel so much better when you see that it's not as overwhelming as you think it may be.
FOUR: TAKE BEFORE & AFTER PHOTOS

Even as a blogger I often forget before photos because I just get bit by the bug, hit a wall, and start throwing things away around here like a crazy woman (especially if it's that time of month. . .keeping it real). But photos are so valuable! First of all it's so awesome to look back at the crazy before. You think you'll remember because you have been living with it for so long, but believe me, as soon as it's gorgeous the mess is immediately erased. It's also awesome to have after photos (not only for bragging rights to your husband or mom) but because it's nice to have for insurance purposes. And there is nothing quite like gawking at a good before and after. Don't we all love those?
FIVE: CELEBRATE YOUR SUCCESS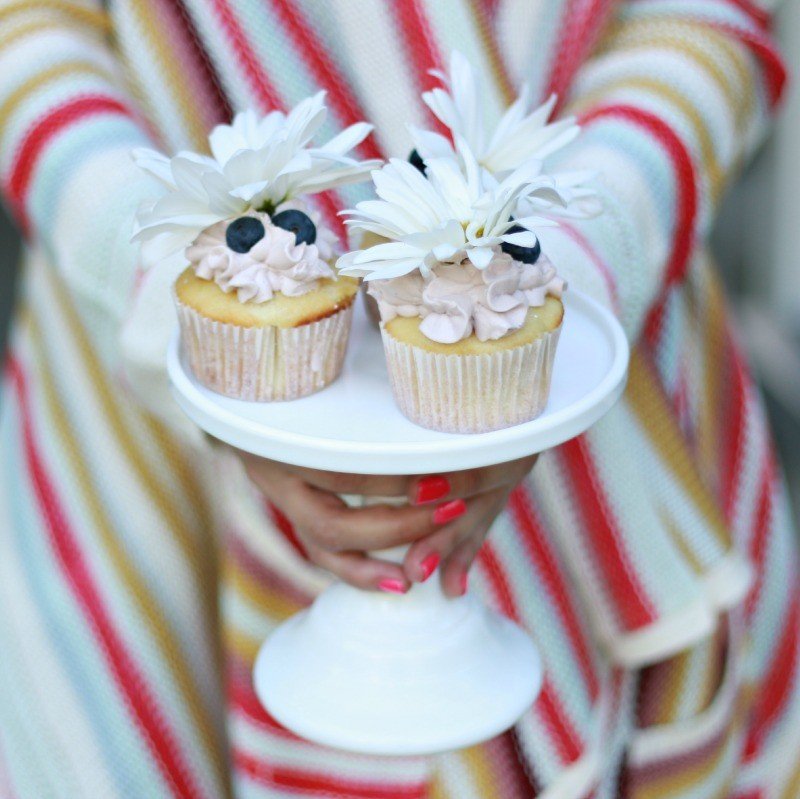 Listen. Organizing anything is hard work. It's straight up tiring and we all know that it gets way worse before it gets better. But the joy you feel when you have a freshly organized space is real. I strongly believe that how cluttered our homes are can spill over into how cluttered our lives feel. When you set a goal and accomplish it, even if it is one gorgeous drawer, celebrate! Make a date to enjoy a cocktail with your honey or grab a sweet treat from your favorite bakery. Or just sit and stare at your new space. But give yourself a pat on the back and celebrate. Cross it off the list and look forward to the next space.
I just finished our laundry room and it feels sooooo good. It has become a dumping ground for way too much. Next up is our playroom. But I'm still in the celebratory stage! Ha.
Ready for another area to tackle during Spring Cleaning? Do you procrastinate when it comes to handling all of the photos you snap on your phone? This post shares 5 reasons to pull photos off of your phone today.
Hope this helps you get a little pep in your step and if nothing else, encourages you to take a look at your home and see how spring cleaning can better it for you and your family.