Please tell me I am not the only mom who hasn't thought about Valentine's Day yet. My son has been working on his box to receive Valentine's and suddenly it occurred to me I really haven't done a thing nor do I have a plan. But that's ok! Last-minute doesn't mean it can't be special. I am sharing a few ideas I've pulled together very quickly in hopes of giving us all ideas to make the day special for our families.
PARFAIT PARTY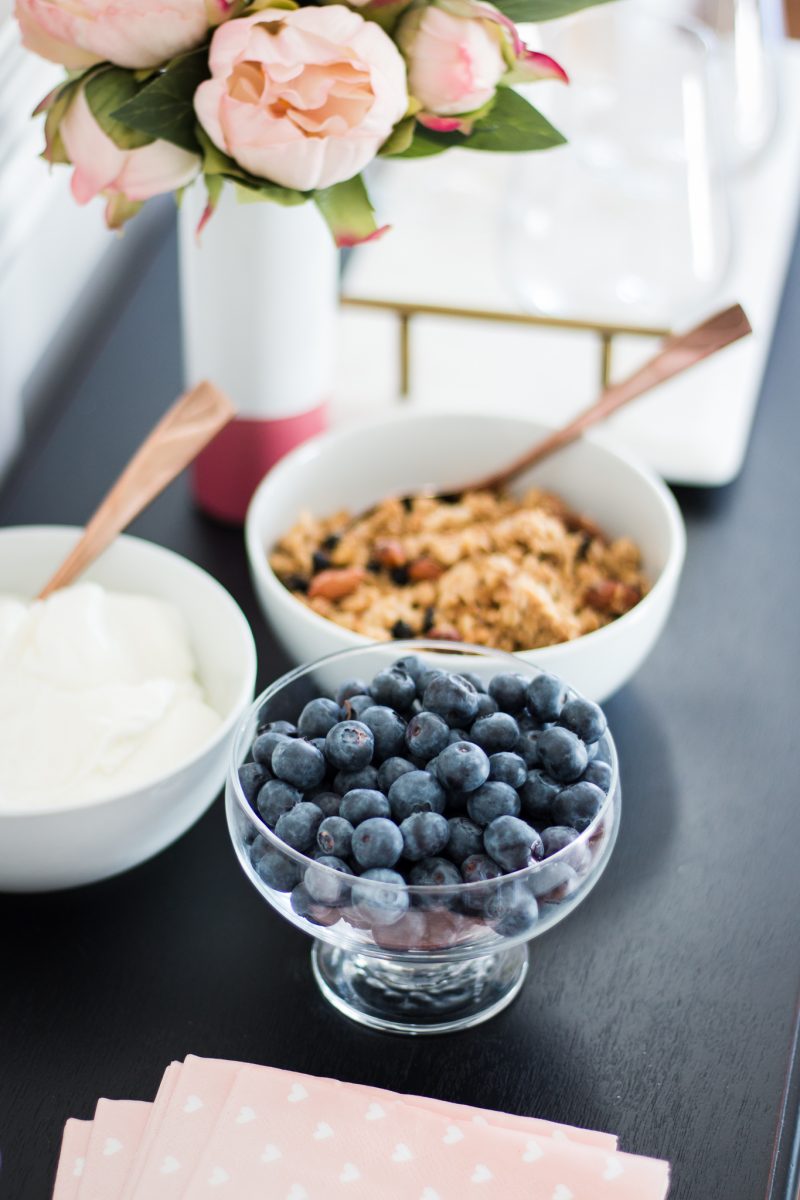 This idea works for any age. Even for your group of gal-pals. A yogurt parfait bar is very easy to create. The kids love making their own layered treat and if you add in some flowers and cute napkins it's a special Valentine's Day send-off before school.
SIMPLE DECOR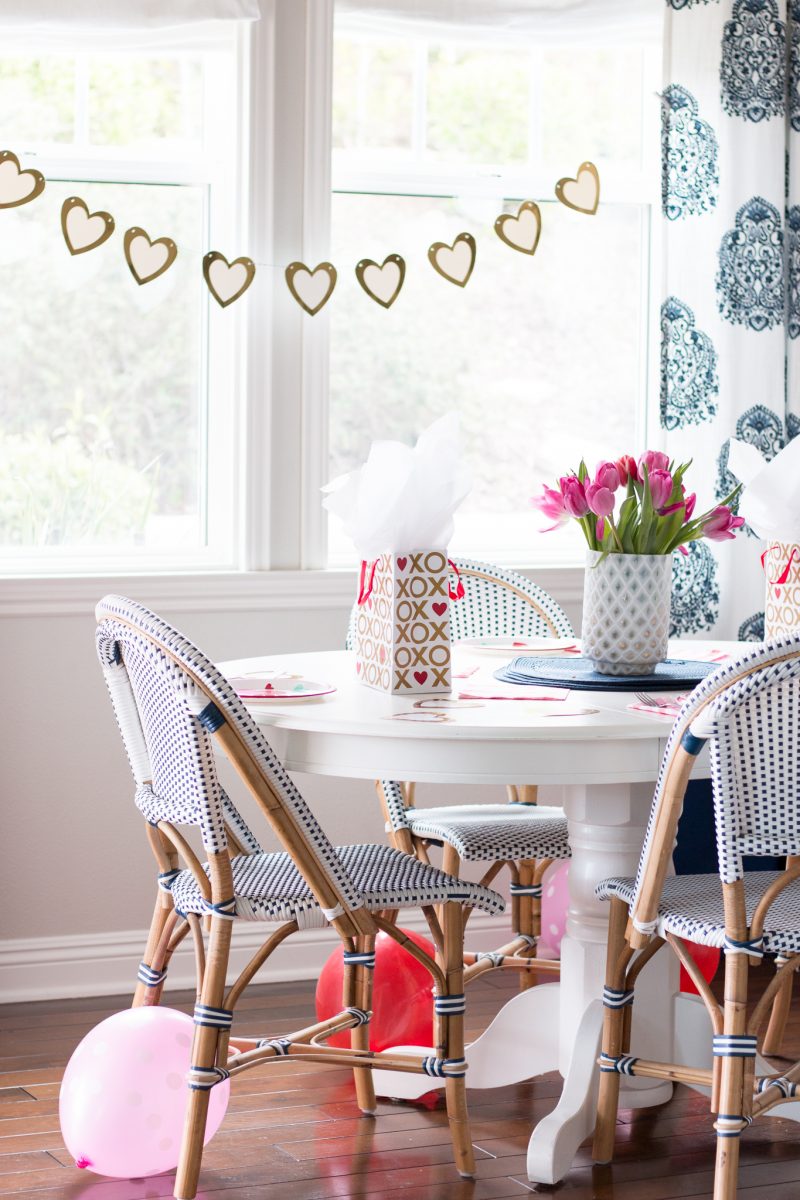 We definitely keep things simple. A few balloons and a banner go a long way. By the way, I keep the decor in a box throughout the year so I can pull it out when I need it. The kids certainly don't care and love seeing the breakfast table decked out. My husband and I write out love messages for each of our children on heart cut-outs. Doesn't cost a thing and fun for the kids to read when they wake up.
NAKED CAKE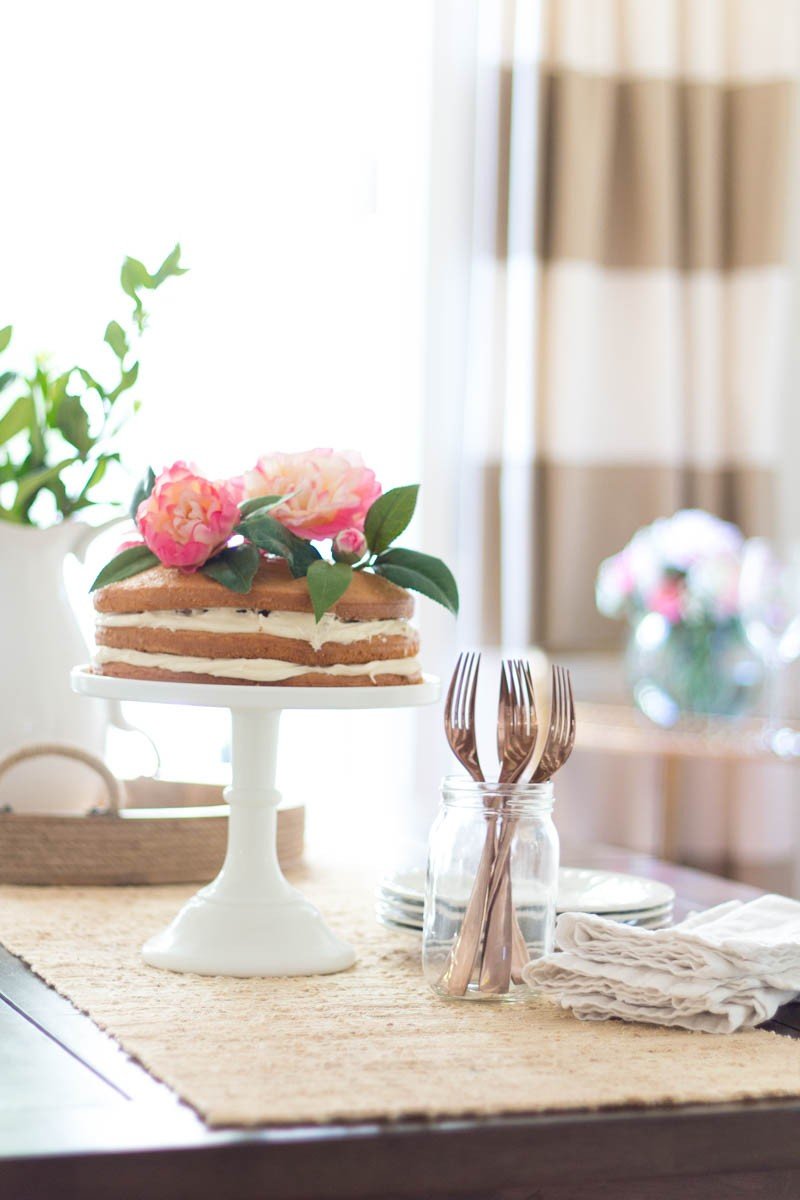 A layered cake can await the crew after school. One boxed cake will make three layers and with icing in between you are good to go.
DONUT PARTY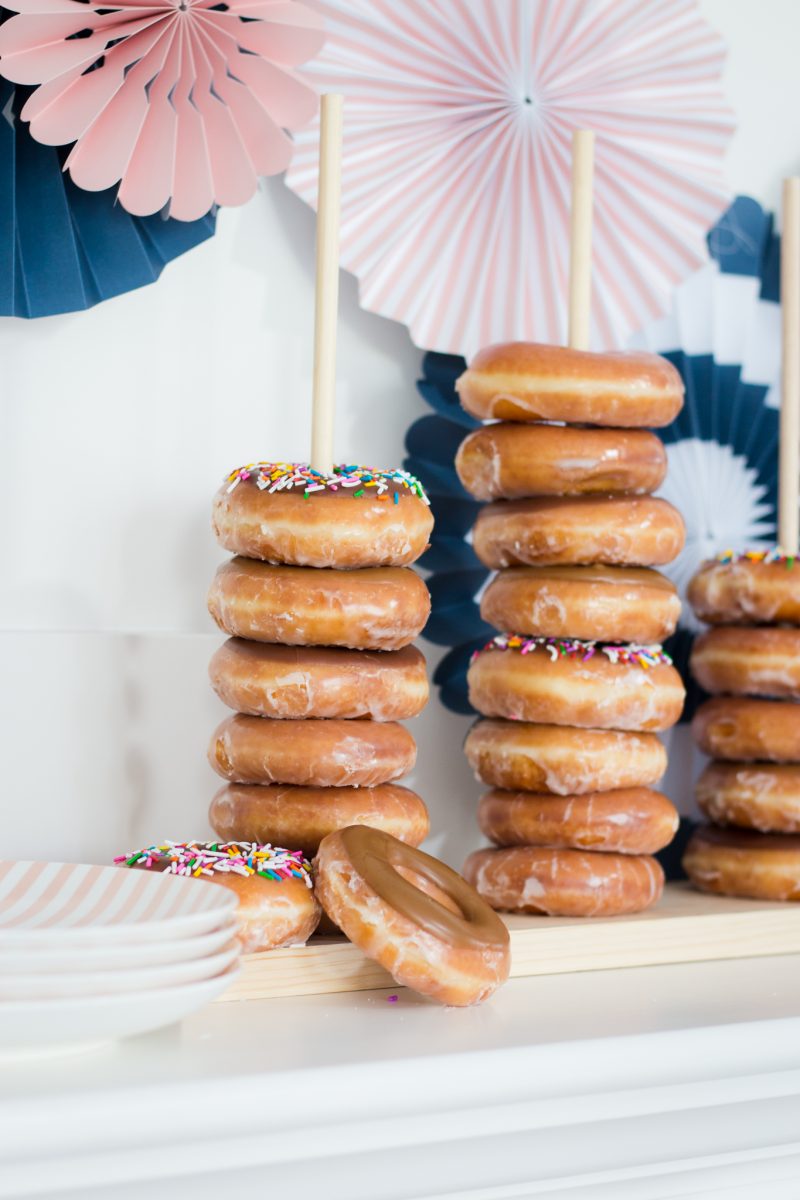 Who doesn't love donuts? You can throw to together a gathering of little ones and all you need is a stack of donuts and a few decorations. Those fans on the wall are from HomeGoods. They are always in their wrapping paper section. Highly recommend buying a couple of sets and having them on hand. I pull them out all the time. They fold up and store easily.
BEST PARTY TIPS
Such a flashback with these sweet friends. I covered the dining room table in navy blue wrapping paper and let the kids go to town decorating boxes. I shared all my best tips for throwing a kids party here.
SURPRISE STACKS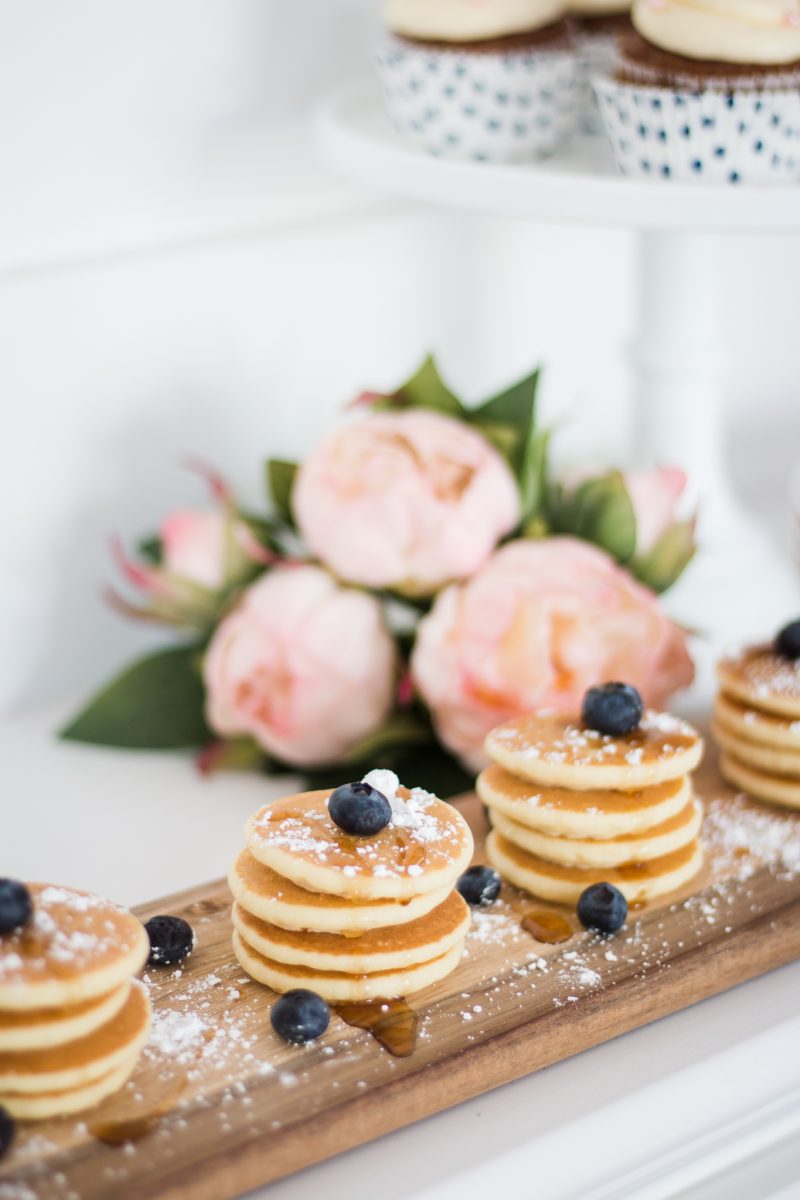 Another simple way to make Valentine's day special is having little stacks of pancakes. You can grab these from the freezer section or make them yourself (fail-proof recipe). They look so cute stacked with blueberries and powdered sugar. Anything fun and out of the ordinary makes it a great day for the kids.
GLUTEN-FREE TREATS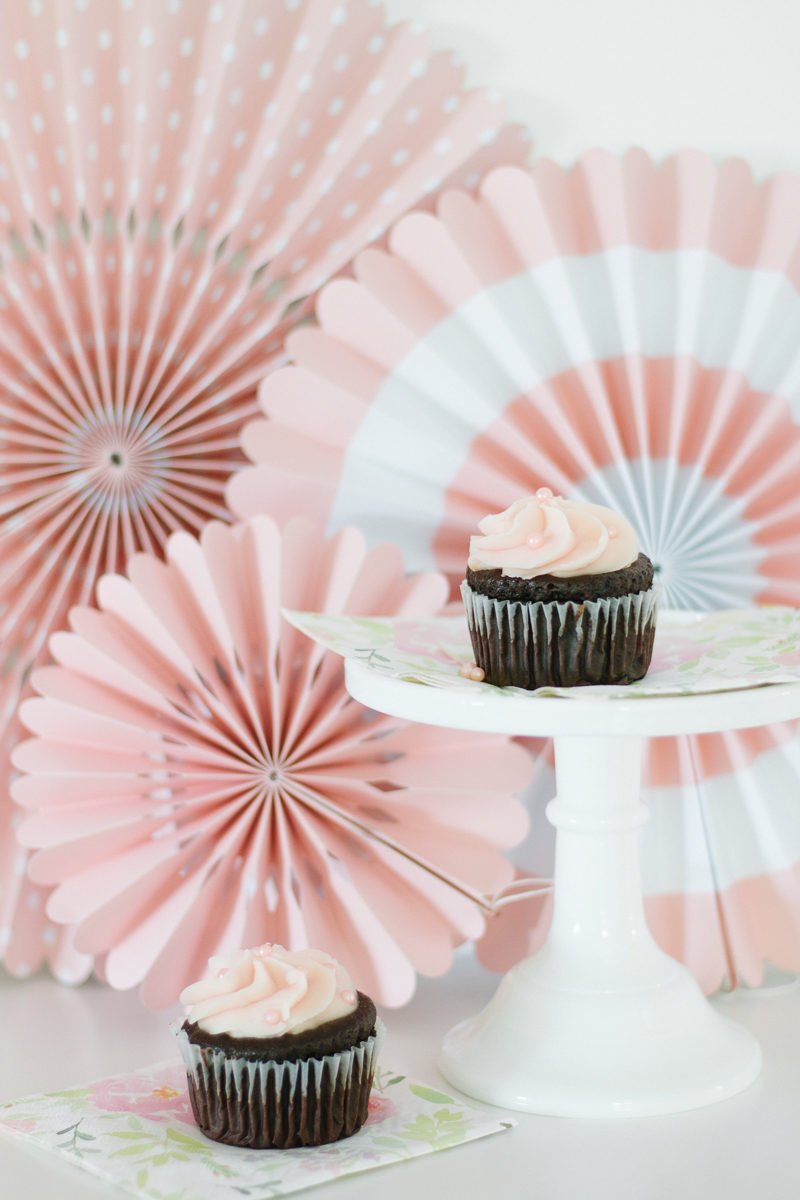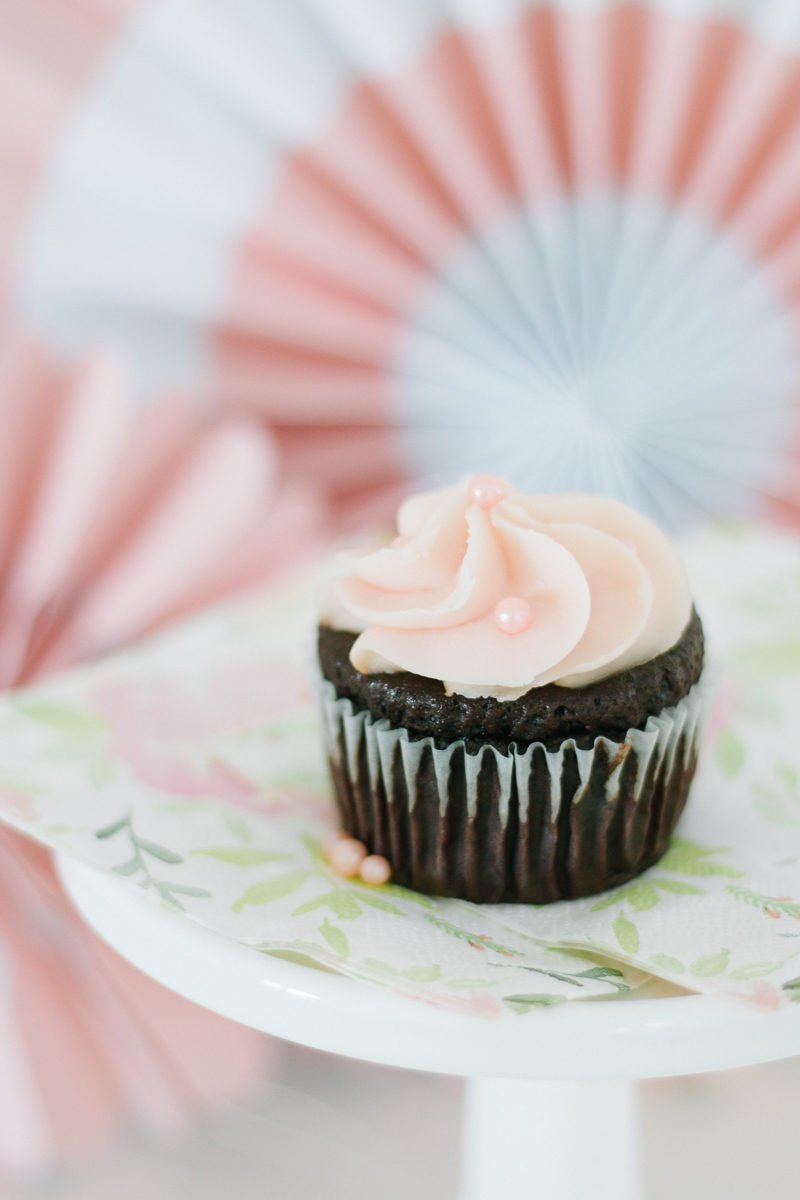 I know so many families are going gluten-free. You can take a major short-cut by hitting up your local Trader Joe's. These cupcakes will bring a smile to any child's face. They come with the icing already on top so all you need to do is add your own touch and present them in a special way.
You all know that I like to keep things simple. But that doesn't mean they can't be special for the ones you love. And if you are busting out a Valentine's Day treat at the last-minute you are so not alone. We've got this, mamas.
Speaking of, I am off to see my own mama today. Can't wait to give her a hug.