Good morning. Can you believe Halloween is just around the corner? It seems impossible to me but here we are. I have been noticing which ideas of mine have gotten pinned the most on Pinterest lately and wanted to share a round-up here in case you are still looking for Halloween costumes or decor. Here are the top five favorites.
DONUT & COFFEE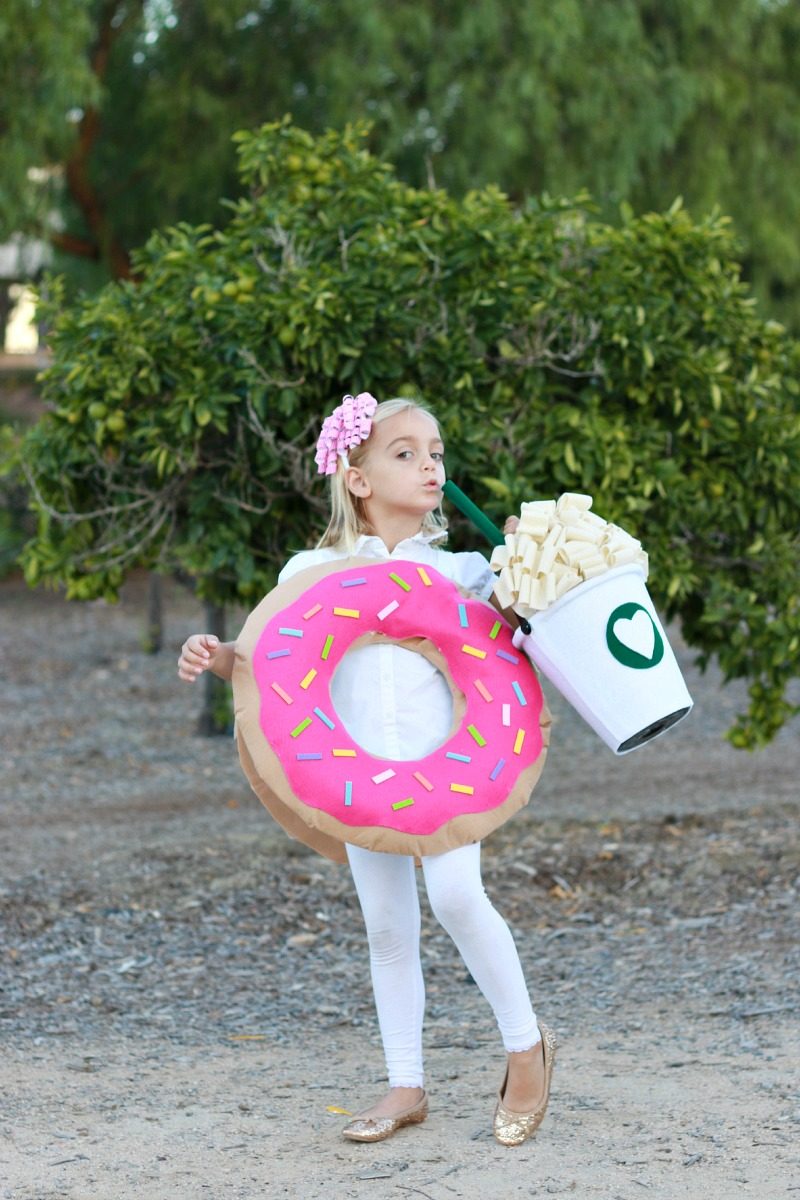 This was one of my very favorite costumes to make. The coffee with extra whip is made from a beach pail and doubles as a trick-or-treat pail. A fun one and all your little one needs is some white clothing underneath.
A BIT CHEESY
My has this little guy grown up. He was obsessed with cheeseburgers at one point and when looking for costumes online he came across something similar. We put our own spin on it and it was actually very easy to make. The key is finding large rolls of felt for the bun. I just found this costume in our garage. I couldn't bear to get rid of it because I have such great memories of him helping me on the floor of our kitchen. He helped with every step and kept saying how fun it was to be making his costume. That's the good stuff.
PLAID PUMPKIN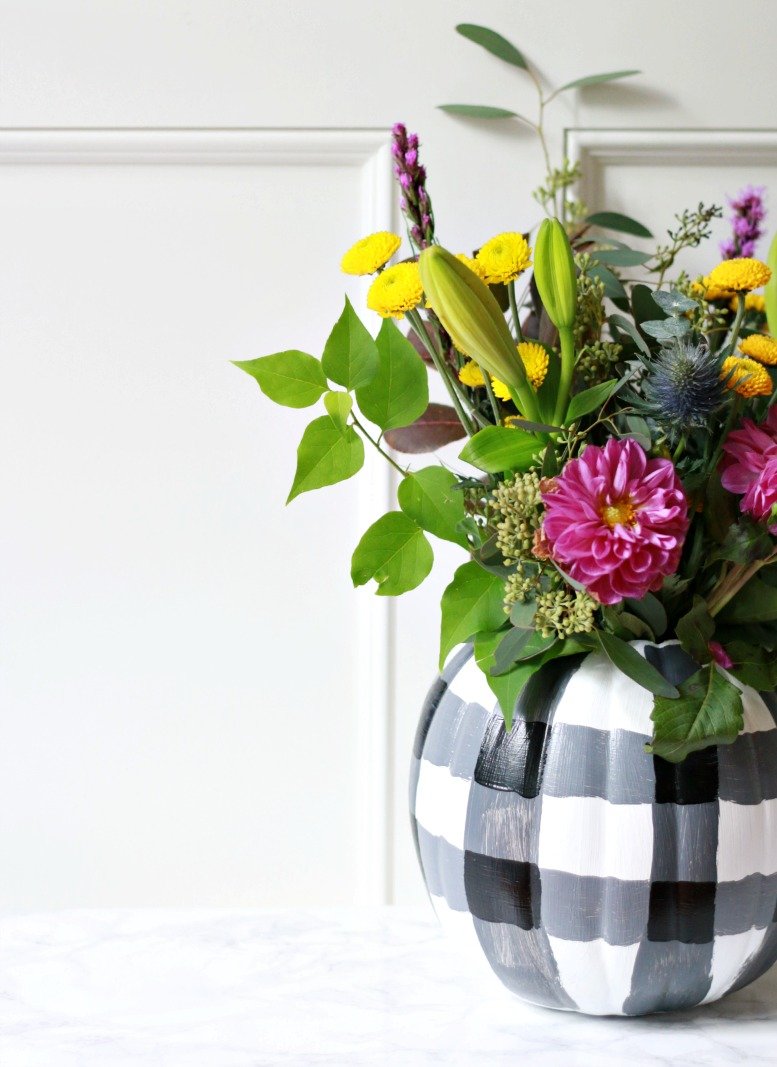 This is one of my all time favorite DIY projects. It's not difficult to create but makes a big impact. The key to making this is knowing that it doesn't have to be perfect. The overall look will be darling when you are done. A reader of mine let me know that she had some friends over and they all made these. LOVE that! And so thankful she shared that with me.
SIMPLE & CLEAN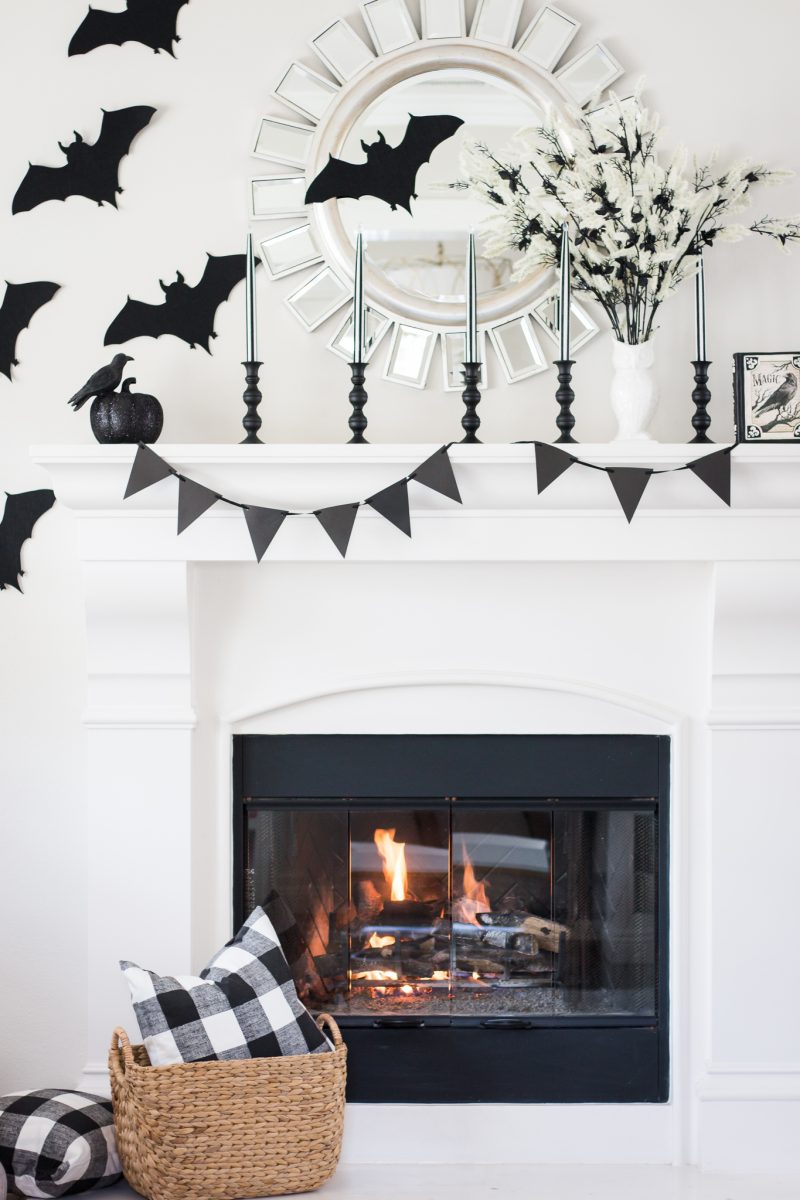 More recently I put together this black and white mantel and it struck a chord with all of you. It's simple and clean and the best part is that there is not much to store when the holiday is all said and done. Bonus for sure!
FOR THE KIDS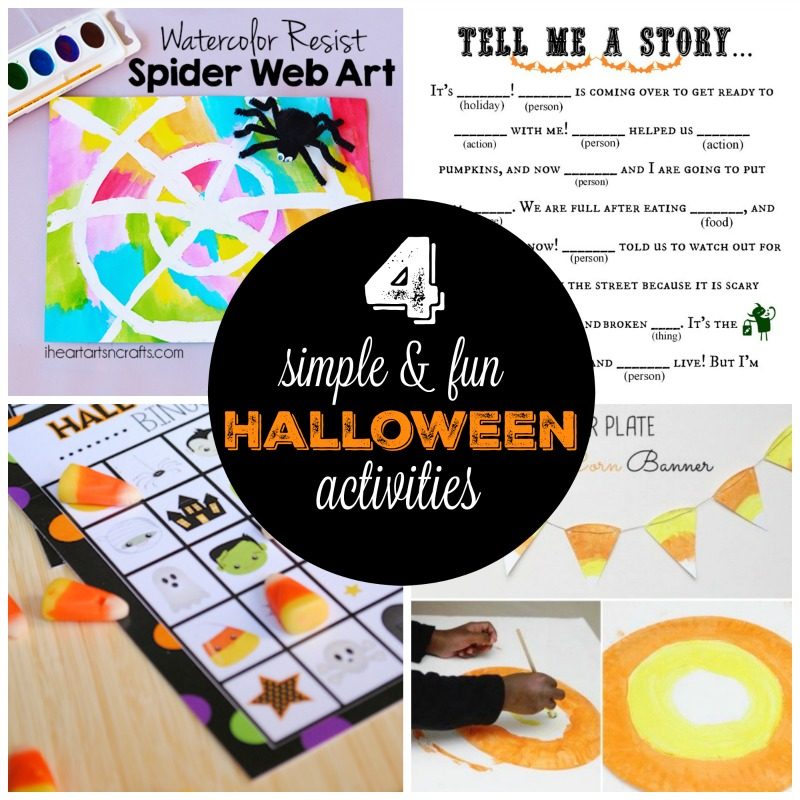 round up of easy and fun acitivites
A couple of years ago my sweet friend, Stephanie, and I planned a Halloween party for the second grade class. We didn't re-invent the wheel but instead used some of these darling ideas. All were a hit. These might get your wheels turning if you are planning something fun for the kids this year.
Now off to my Barre3 class. It's been kicking my you know what but I am determined to get into a good routine with it. I am convinced that the minutes in the class go by much slower than normal minutes.
Have a really good day. See you back here tomorrow.