Oh hey, no big deal. Just one more week until the reveal of the One Room Challenge! Ahhhhh. You guys! I am so excited. I thought I would be a basket case, but actually I am just so excited to wrap things up this week. We are down to the final details. Today I am updating you on art work and a few tears that were shed. Before I do, I really want to thank Linda for including me in this round because it has been such a special process for our family. For many reasons. And I am sharing one of the biggest with you today.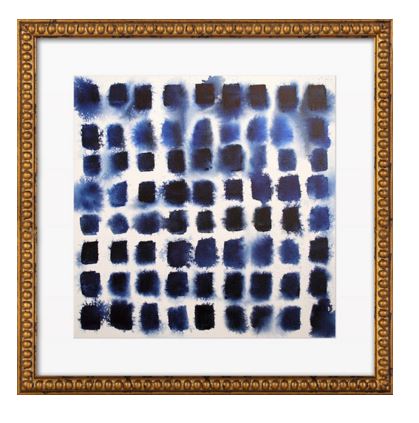 So before I get too sappy on you, I want to share a couple of fun art pieces that I selected for the room. The top piece is from Joss and Main and it immediately caught my eye. I placed it in more of a gray/wood frame rather than the gold. It was a bit too feminine looking for the gallery wall I am putting together. It also is a nice nod to the textiles in the room which you will see below. I like to always mimic other things in the room to marry it all together.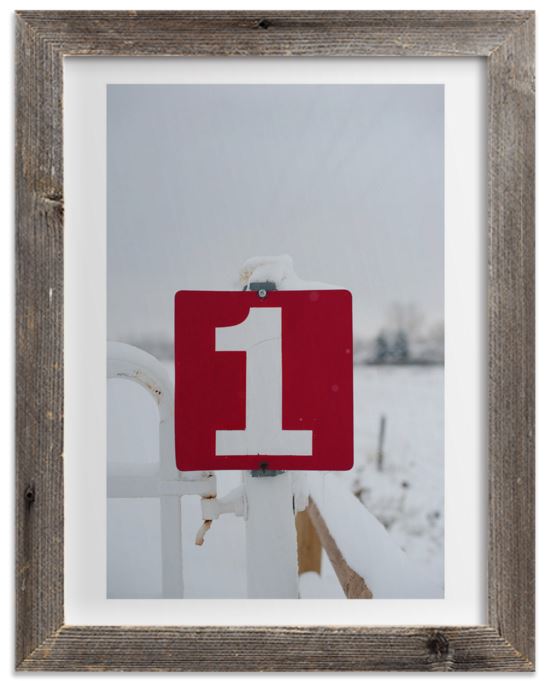 Not sure if you remember, but in the client interview, my very sweet client let me know that red was important to him. SO we went big and bold with a huge pop of red. This is being hung above his bed and is a great statement piece. I love the red drive in number juxtaposed against the white snow. My son helped me pick this out and loves it. Thank you to Minted for sponsoring this piece.

Now it's time to get a bit emotional on you. Those of you who are long time readers know that we lost my brother tragically about four years ago. Our lives will never be the same. When our son was baptised, Tim was his God Parent. After losing my brother, we chose to put a decal of a tree on the wall of Grady's old room. There was great significance to this image. The tree represented those of us here on Earth. Our family growing stronger each day and the bird that flew away was always looking down on that tree. It's always been a symbol of the brother and uncle we lost. Over time, that decal started coming away from the wall. But no joke, the only thing that never peeled away was the bird in the sky watching over us. Sigh.
When we decided to makeover Grady's room, I had to figure out how to incorporate the tree and the bird. I knew that I wanted a piece that could be passed down through the years. I immediately thought of my dear friend, Lucy. Do you know her? I have a hard time putting into words how I feel about her. She is someone who exudes love, talent, inspiration and kindness. She is a person that is good to the core. I was so blessed to meet her in person up in Sonoma this past summer as we are in the Michaels Makers program together. We have a print of hers in our children's bathroom and we adore it. I knew that she would take all that I felt and translate it into a watercolor painting made just for our family. When I first saw what Lucy made, I wept. Happy, appreciative tears. And then she cried when I said I cried. We were a hot mess. And I know the pressure she felt to create something for us and I am so honored that she accepted this project.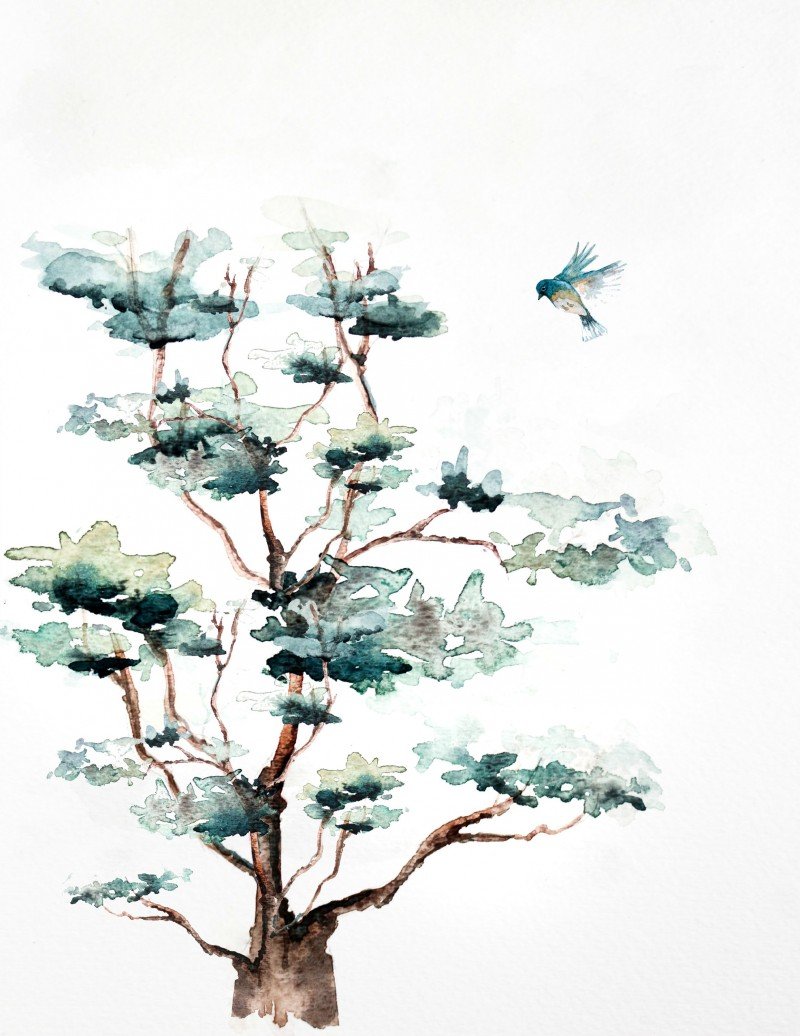 Isn't it beautiful? I love every aspect of this watercolor. And that gorgeous bird.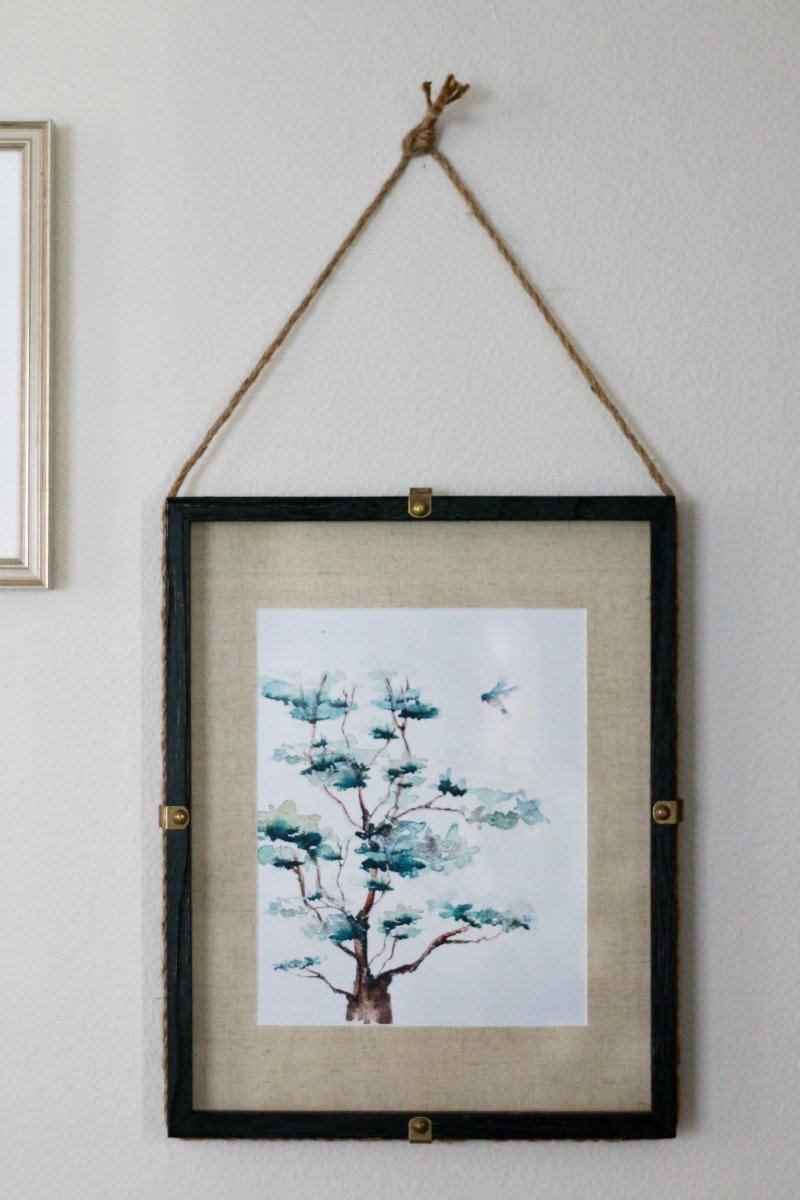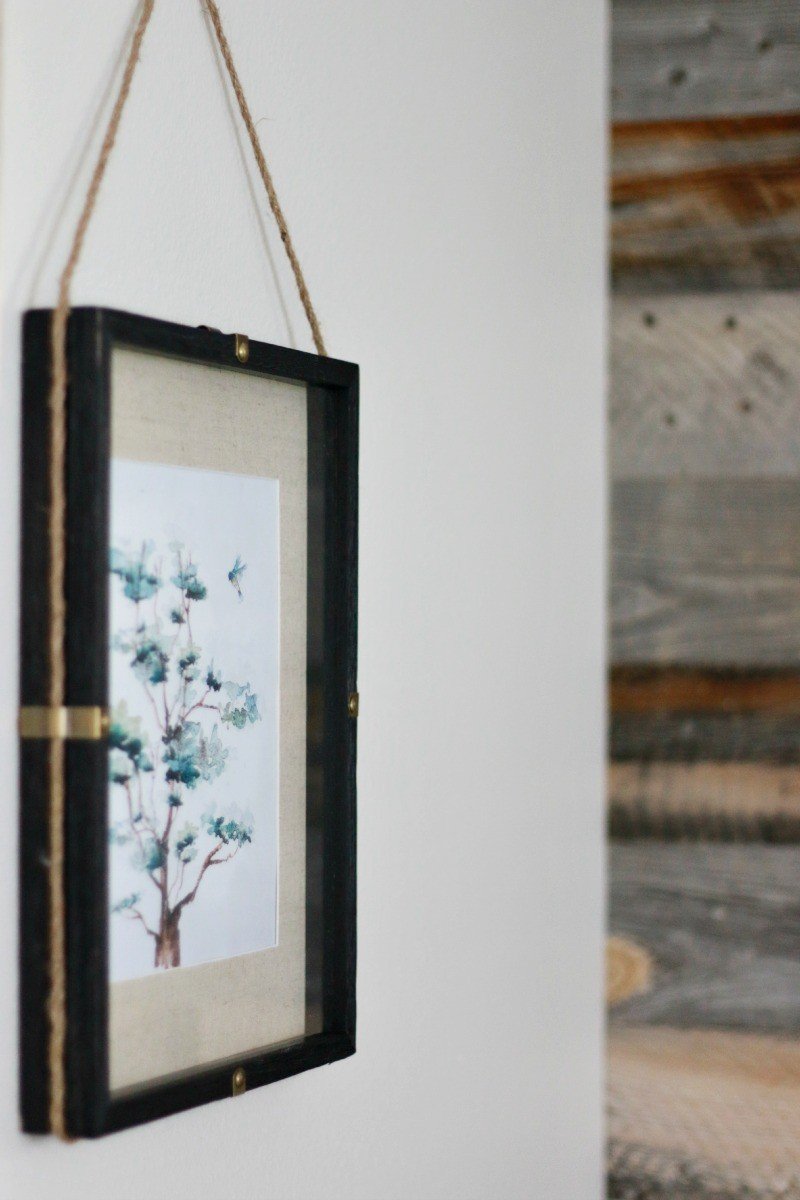 It takes my breath away. It's absolutely perfect in this room and perfect for our family. Lucy, I love you and can not thank you enough. You all have to see how talented she is. Hop over here to see more beautiful pieces from her.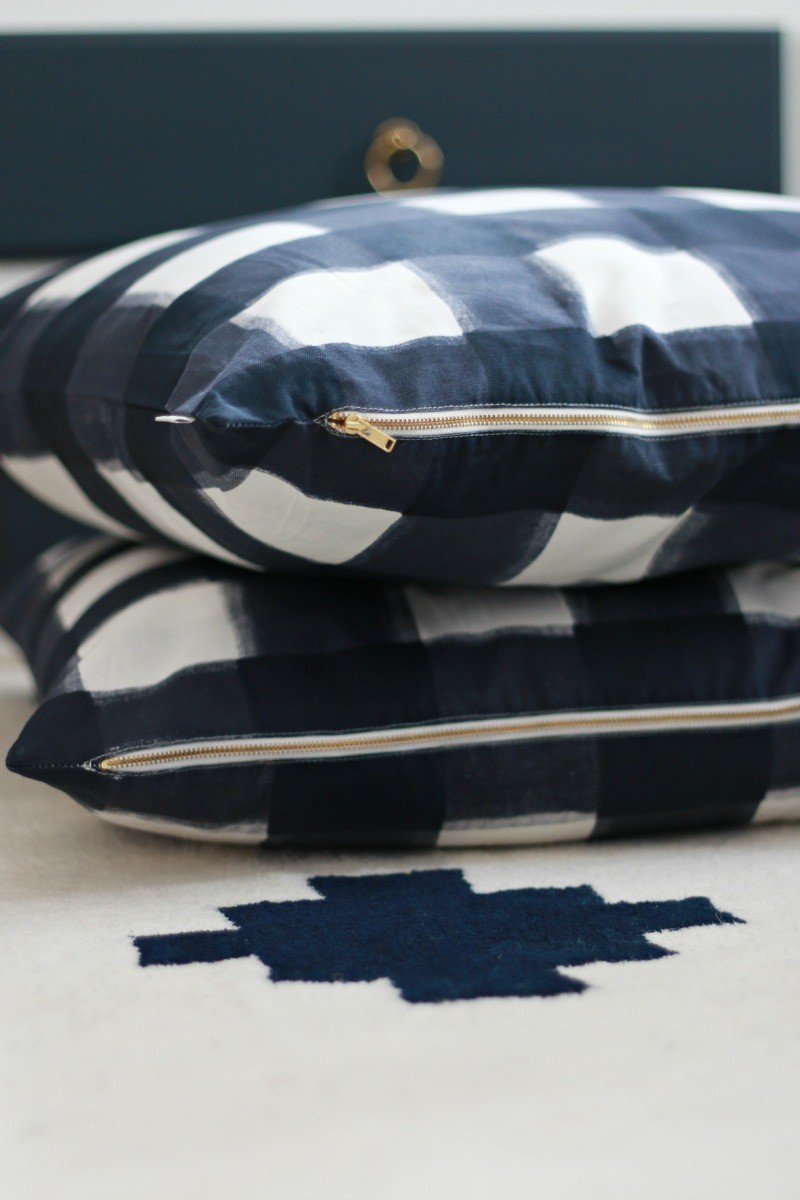 And talk about a huge impact in this room! The textiles from Caitlin Wilson. Ahhhhhh! So fun. The rug and the pillows are a great fit for this space. While sophisticated, they still have a playful vibe which fits Grady's personality so well. It's a great mix of preppy and fun.
And thank you all for your thoughts on lighting last week. I felt the way most of you did and thought a nice black lamp was the perfect fit. So I ended up selecting this one from Target.
What We Need To Accomplish
remove bead board
paint
replace baseboards
case the window
wire for the new sconce
turn his closet back into a closet
make a desk
add more lighting
add a focal wall
find a new dresser
create a reading corner
paint the bed
hang drapes
gallery wall
have fun doing it all (said with a hopeful heart)
Such a feeling of calm when I look at the to-do list. We have worked our tails off as well as our arms with all of the DIY projects but it's been so worth it. The drapes are going up and the gallery wall is almost finished. One more week, my friends. One more week!
Catch Up On Past Weeks Here
Week One: Before Photos and Interview Video
Week Three: Reclaimed Wood Wall and Paint
Week Four: DIY Industrial Desk & Lighting
Follow Along With These Talented Ladies