Kicking off 2021 with a few small organization projects. My family can attest to the fact that I have lost my love for organizing so when the mood strikes, I have to act quickly. No joke. So when I am feeling the need to purge, donate, label and corral it's go-time around here. Opening the doors under my bathroom sink was a constant reminder that things had gotten out of control. I don't even have a before because when I opened them I just started unloading. Enough was enough.
Here is a sneak peek of what it looks like now. I can't believe I have room to spare. These drawers hold so much. But let's take a step back for a moment.
THE DREADED PROCESS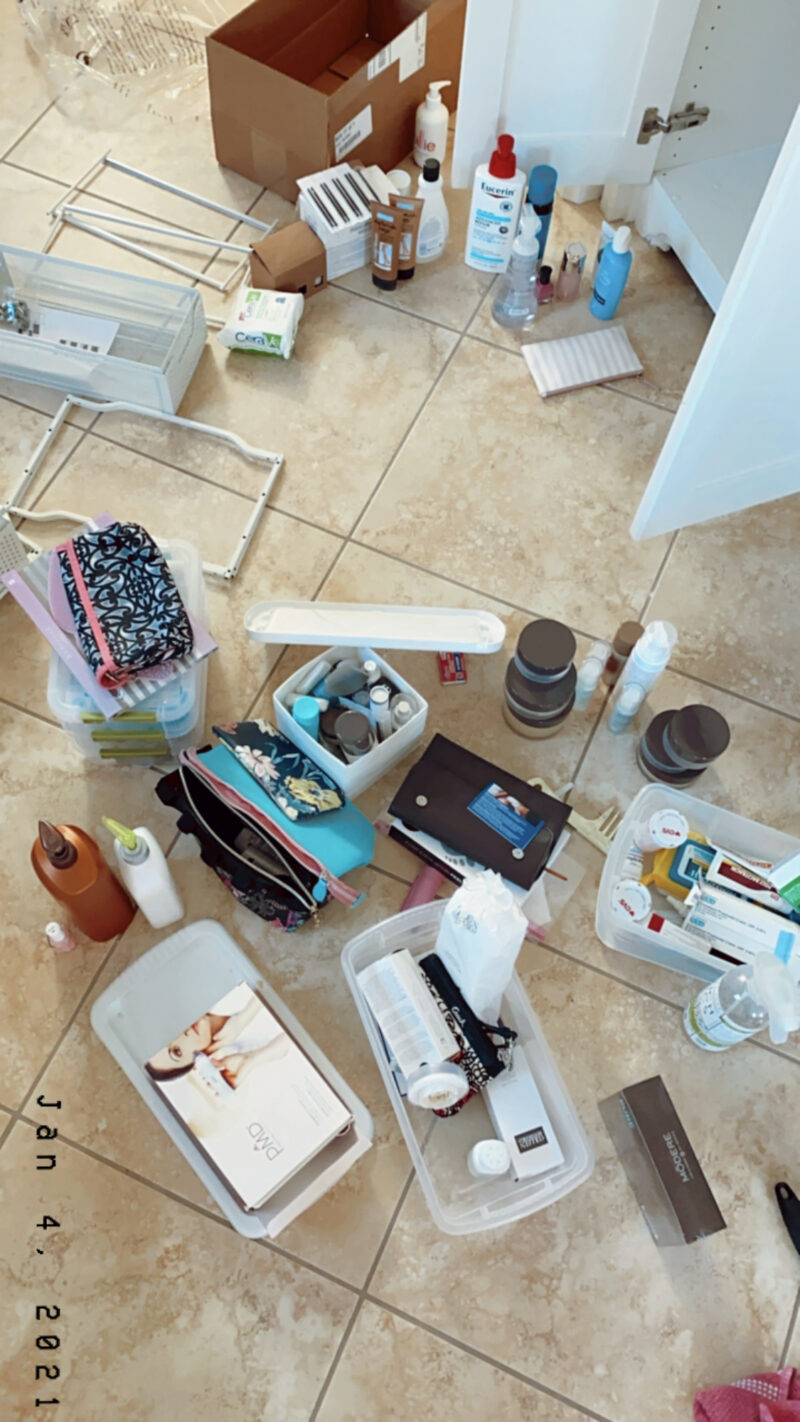 I know I am not alone when I say that what we accumulate under a bathroom sink can be mind boggling. So. Much. Stuff. I spent most of the morning just sorting. Of course there were some things that got tossed (especially expired items) and things I passed along to my daughter. A few items belonged somewhere else in my house and the rest needed to be put back in an organized way.
LOVE THESE SO MUCH
I used this drawer system under my husband's side and was blown away by how much they held. Although I was reluctant to use them on my side because of the amount of stuff I have, I'm so happy I took the chance. They are such a game changer. My daughter has one as well. They are not difficult to put together and make a huge difference. We don't have the space, but they are made so that you can stack both on top of one another if you wanted to. That could be amazing in a pantry situation.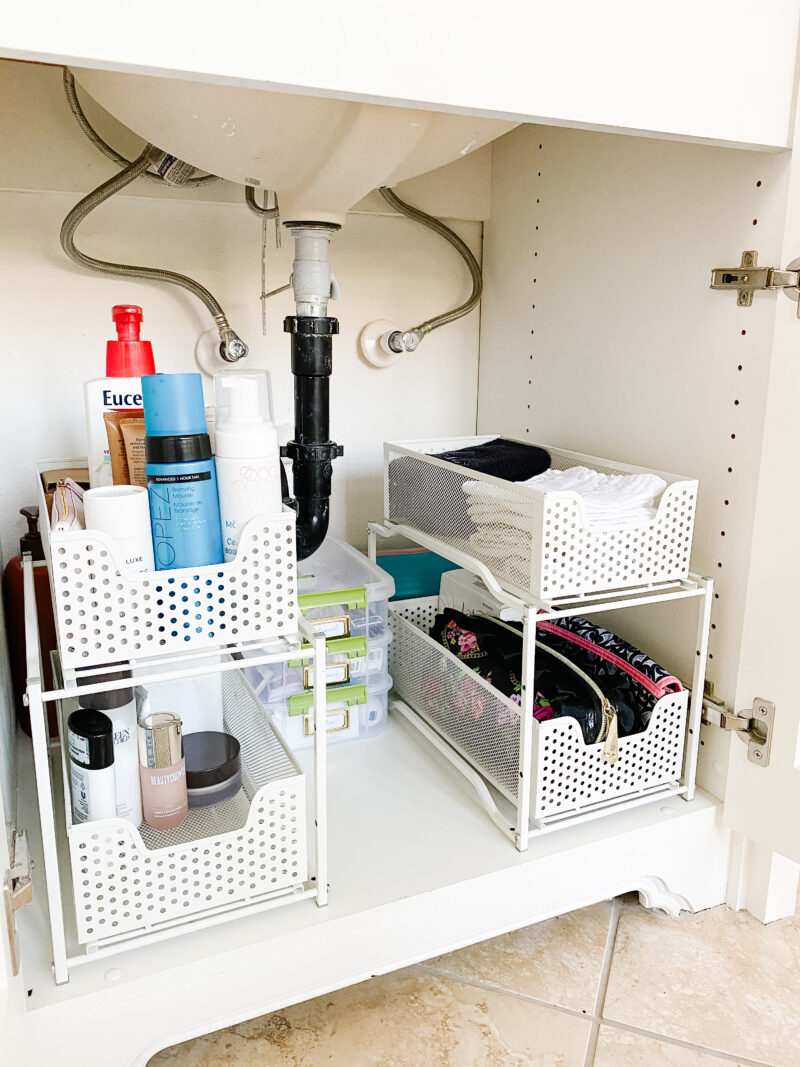 Behold. This makes me so happy. While each drawer slides out, you really only need to slide the bottom one out because everything on top is so accessible. That's why I tucked away infrequently used items below or duplicates of beauty products I keep for later.
When I shared this space on stories, a few of you spotted the stacking plastic container in the middle. More on that below. I placed the drawer systems all the way to the front so that I could store some lager items behind them.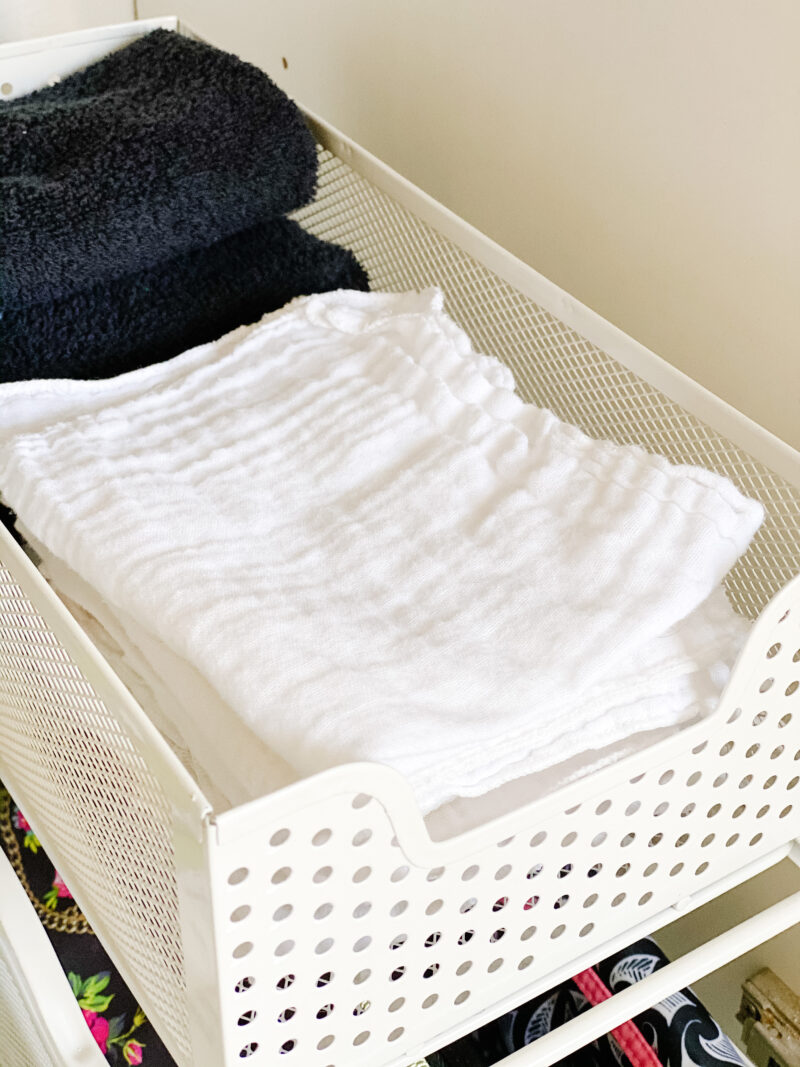 This drawer holds my cleansing cloths. I have been using these for years and love them. They are thin muslin cloths that gently exfoliate and the makeup washes clean from them. They save my hand towels.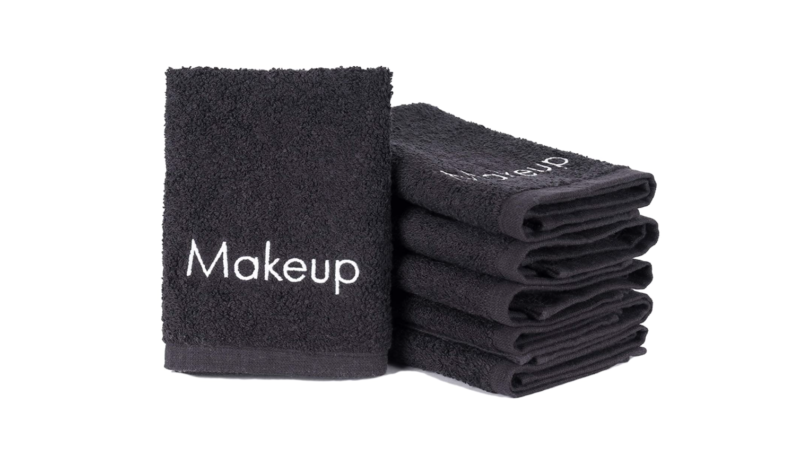 I also really like these black makeup cloths. My daughter them, too.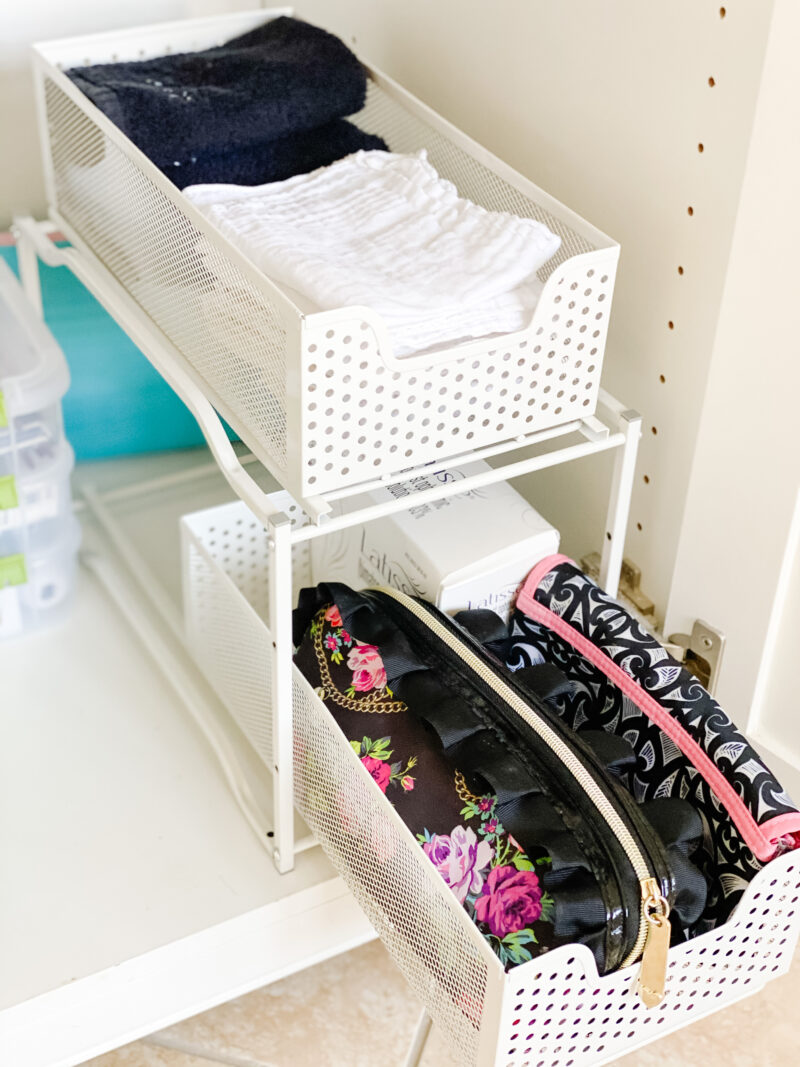 The bottom drawer holds my travel bags and lash serum (which I'm currently not using because I have extensions).
THE MVP OF STORAGE
I have had my stacking case for years and years, but found this one which is quite similar. Occasionally when we travel by car, I will throw all of my toiletries and hair products in here for the trip. So easy. But right now one has travel goodies, one is for medicines and ointments we rarely use, and the third holds my PMD. All things I don't need on a regular basis.
Of course now I need one of these for my son's bathroom. I like that I can keep cleaning supplies in the top part and store away his less used items below.
It's definitely the little things for me and not cringing when I open my bathroom cabinet is pretty nice. I hope you're encouraged to clean out even one small space. It's amazing what we put off and can change in a relatively short amount of time.
If you would like to check out under our kitchen sink you can see that here.