We were so happy to get the chance to explore Knoxville, Tennessee. We drove through on our way to North Carolina so our visit was brief but wonderful. It's charming, inviting, and a spot we hope to return to very soon. While we only had 24 hours in the city, I've rounded up some of the places we went and where we stayed. And with so many reader recommendations, we know we've only just begun to see what Knoxville has to offer.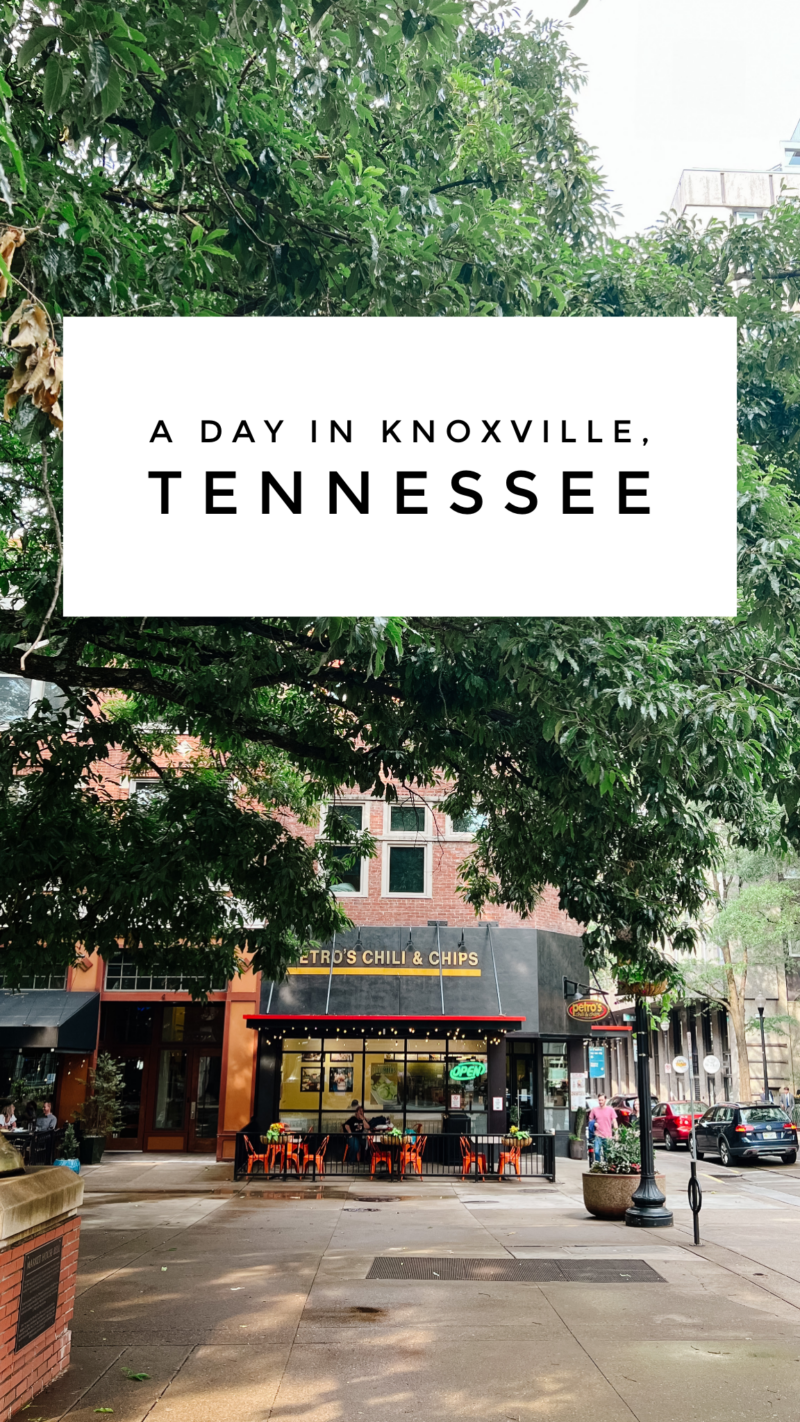 WHERE TO STAY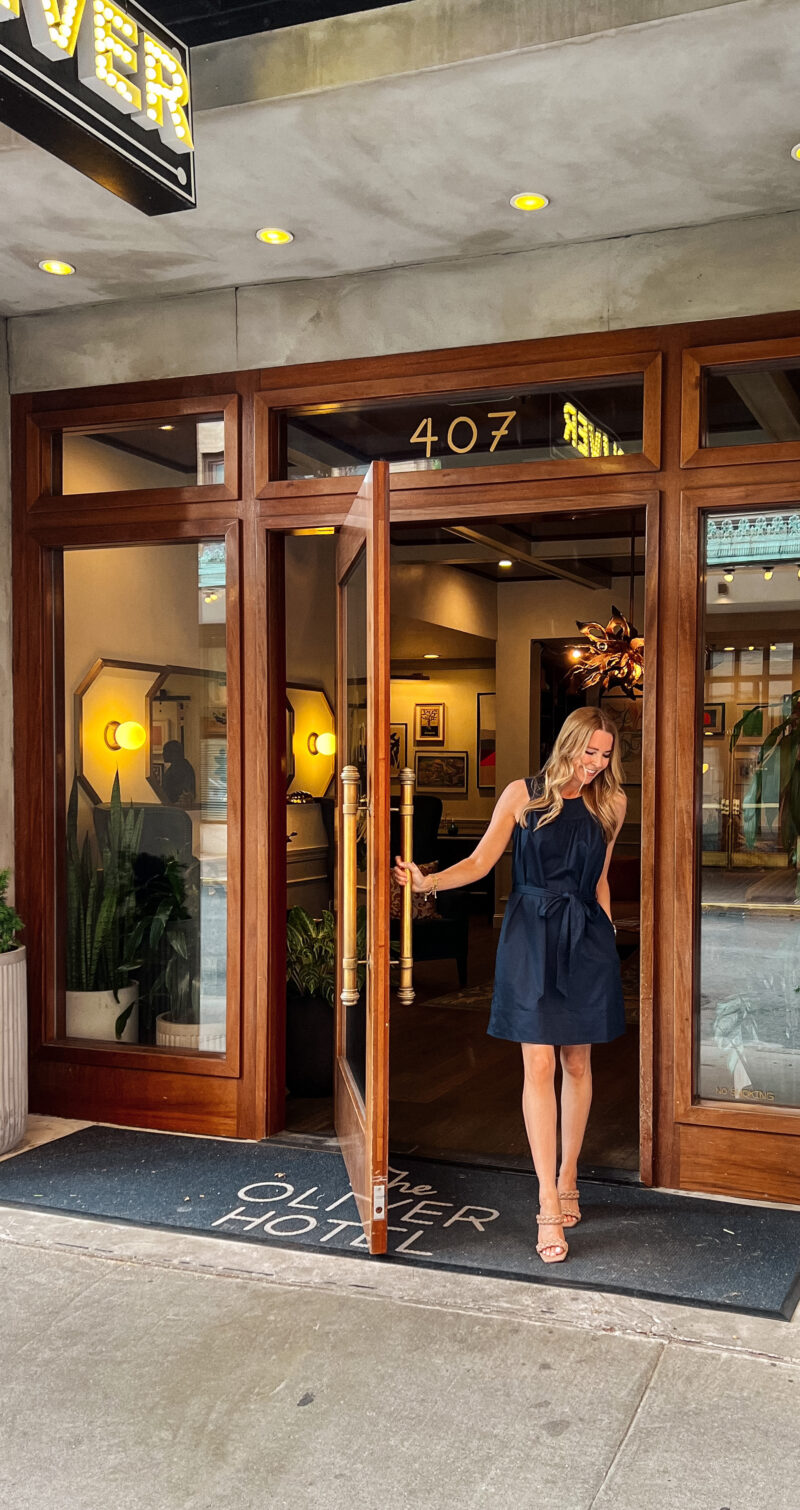 We chose The Oliver Hotel because I am a sucker for a boutique style hotel and I love being able to walk to everything. This charming spot is situated right on Market Square so the location doesn't get any better.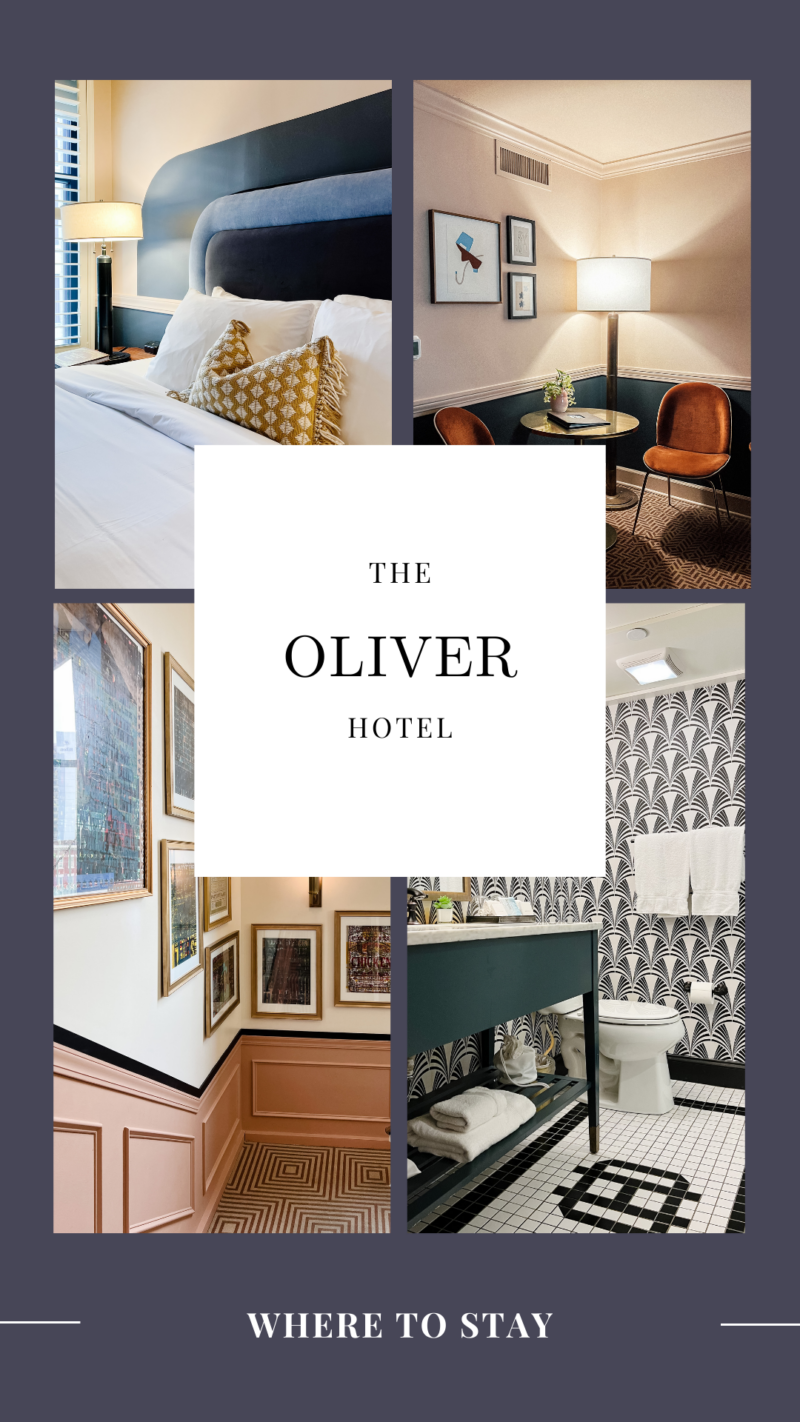 The rooms and decor won me over. It has a moody vibe and their choice of colors is spot on. We would absolutely stay here again.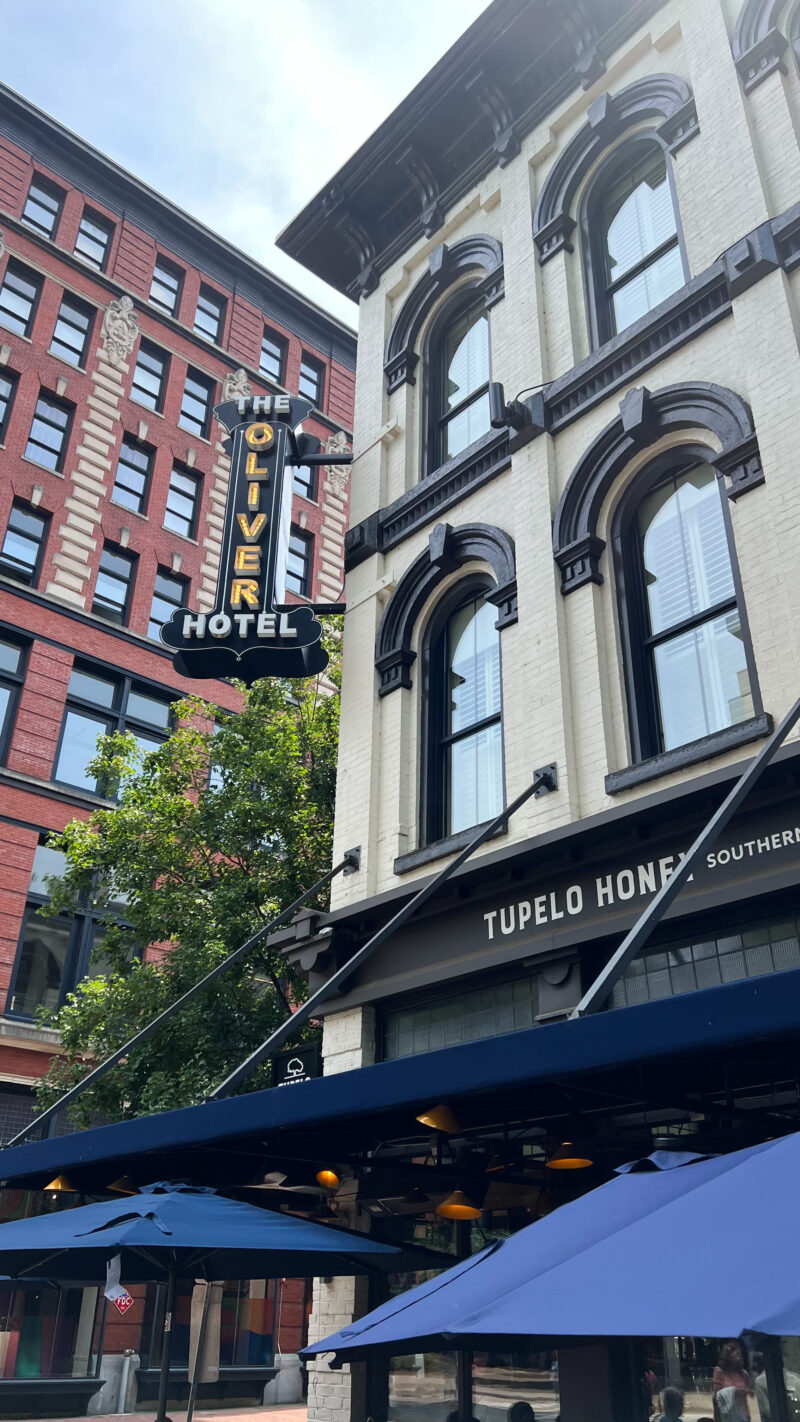 The hotel is home to two great restaurants; Tupelo Honey and The Oliver Royale.
WHERE TO EAT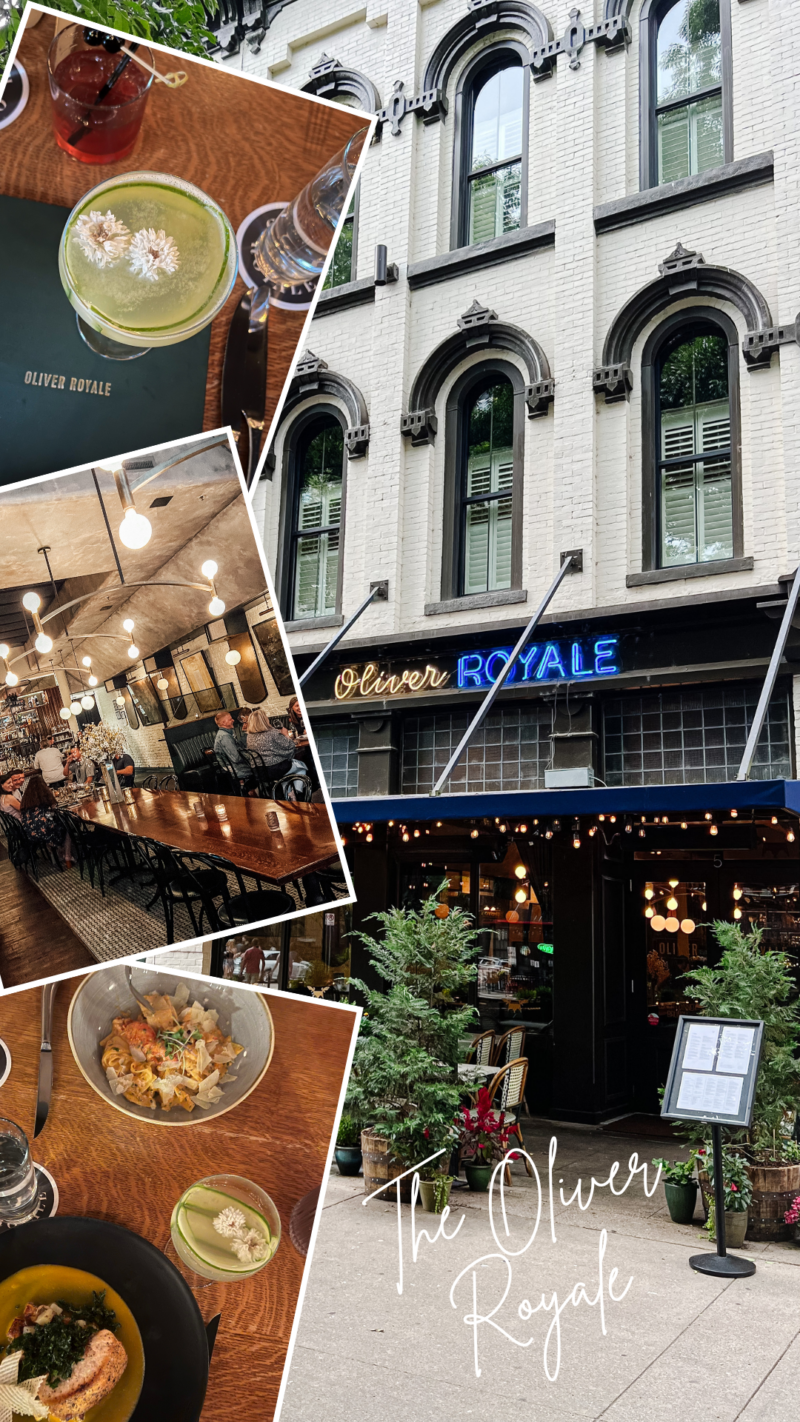 We had dinner at The Oliver Royale and it was incredible. It was a great place to celebrate a successful school year for the kids. The restaurant supports the local purveyors and the artistry in every dish was impressive. If you get the chance to go, be sure to try the Creole Grilled Shrimp and the Honey Creek Loop cocktail. The entire experience was so enjoyable.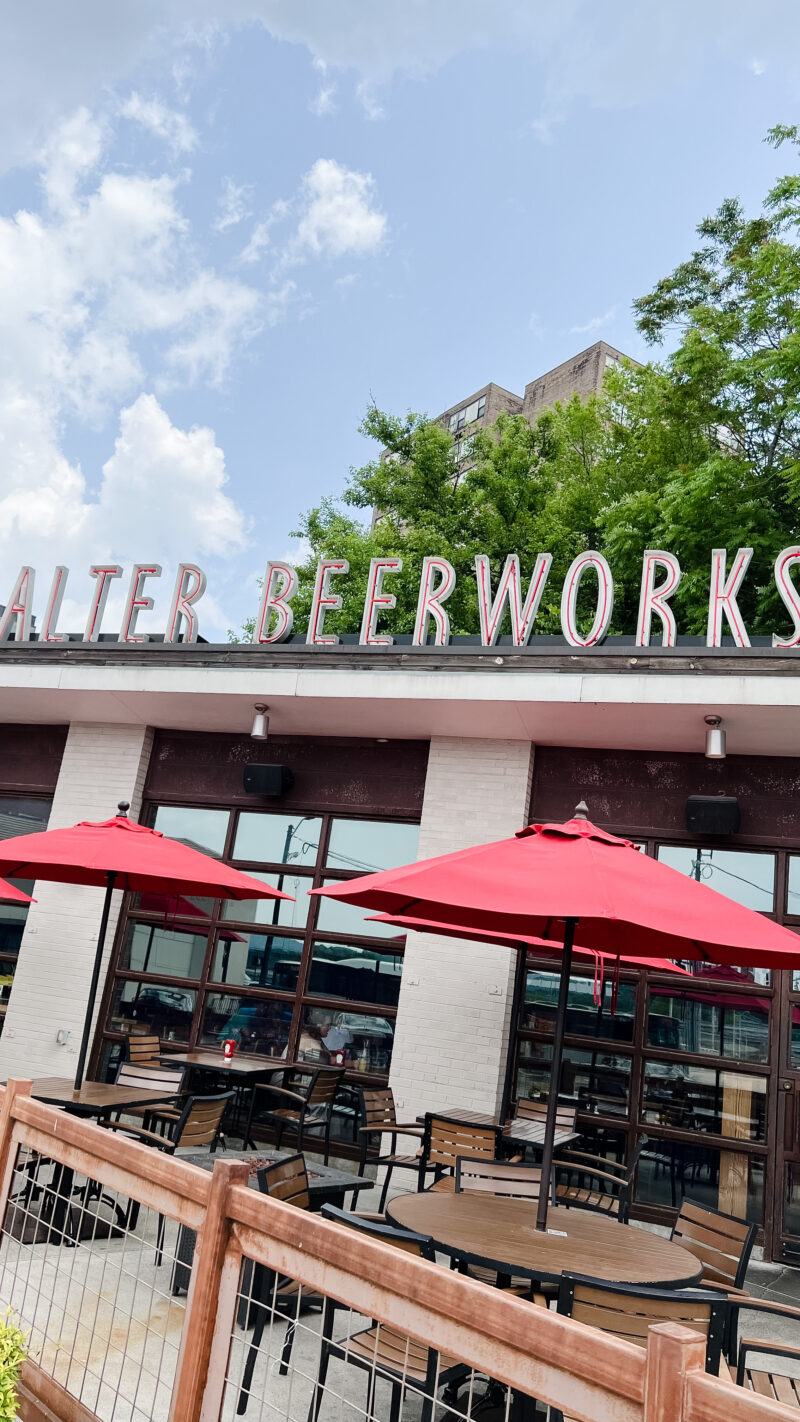 Balter Beerworks was a fun spot we hit up for lunch. It was recommended by a reader and I loved my Jackson Ave. Salad. It was a ten minute walk from our hotel which was great.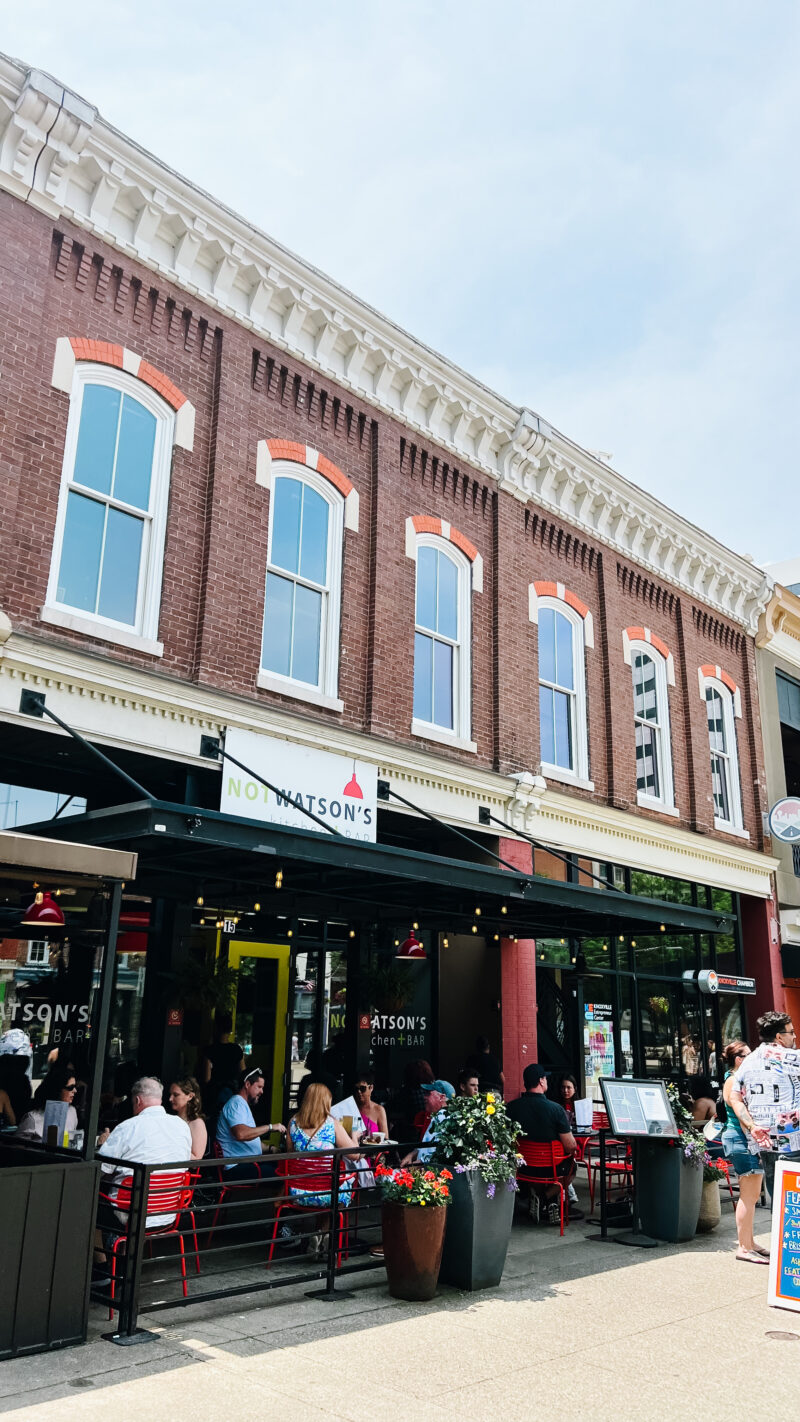 On our return trip from North Carolina, we stopped in to Not Watson's for lunch. Another great spot and if you go, be sure to look up the history behind the name. It's a great story!
MARKET SQUARE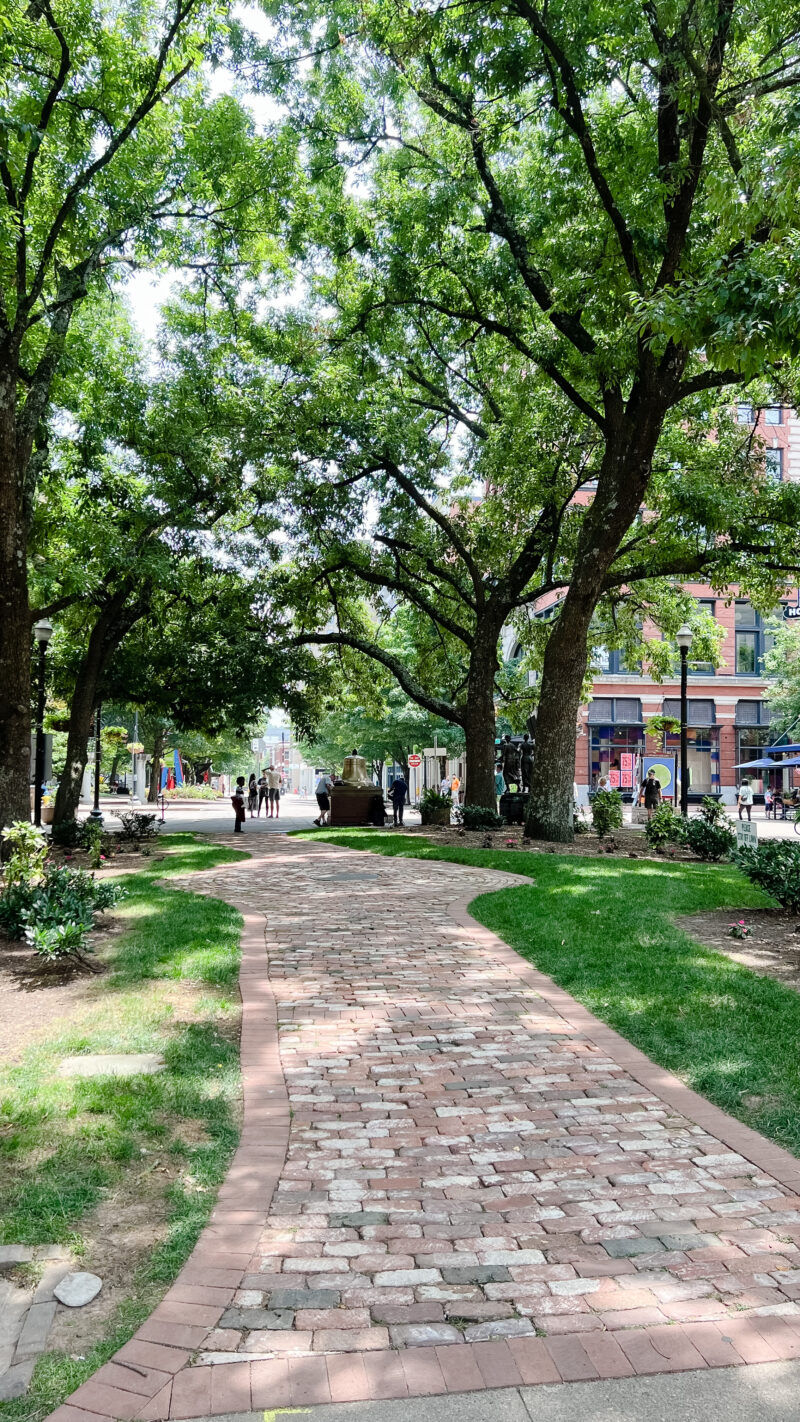 Market Square first came to be in 1853. It started out as a Farmer's Market and we were lucky enough to see that still going on. It's a darling block of restaurants, shops, and a splash pad for little ones.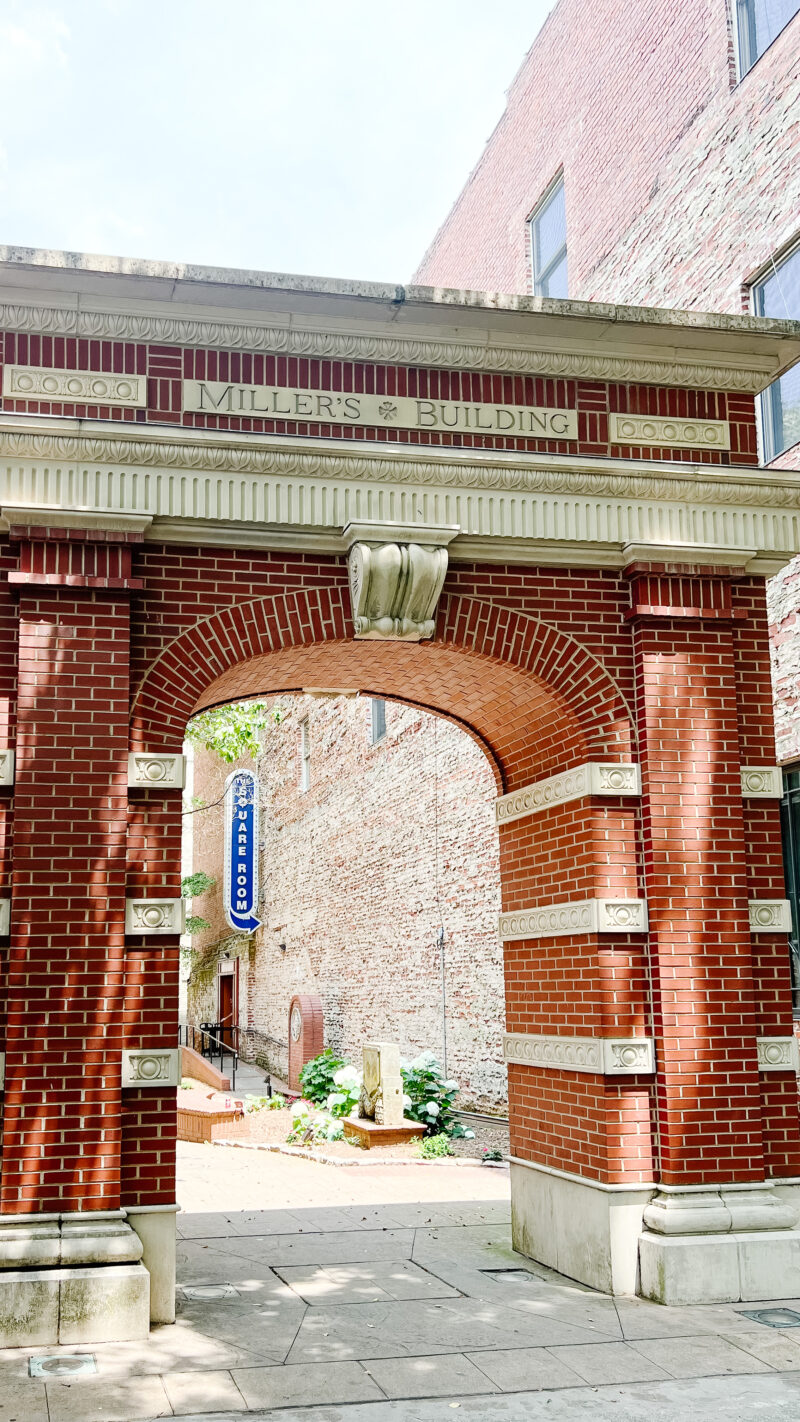 There is no shortage of charming alleyways and buildings in Knoxville. In fact many of the alleys have amazing paintings and wall murals that are fun to check out.
GAY STREET
Just one block over is Gay Street and it's another great spot to walk up and down. We preferred it during the day and loved seeing the unique storefronts and architecture.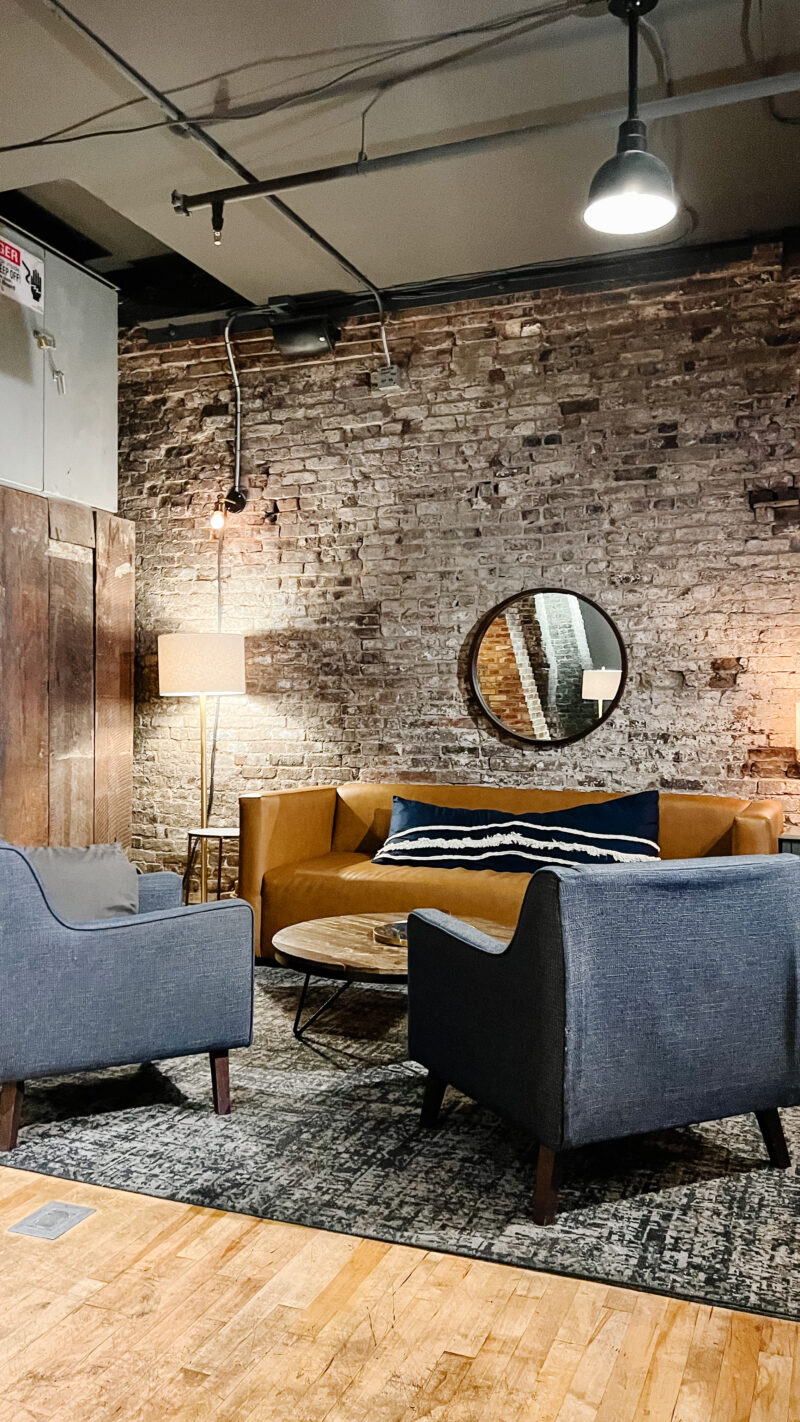 Maple Hall is located on Gay Street and is an adorable bowling alley. Maybe the cutest bowling spot I've seen. A great place to take the kids during the day.
Craving something sweet? Be sure to pop into the French Market Creperie.
UNIVERSITY OF TENNESSEE, KNOXVILLE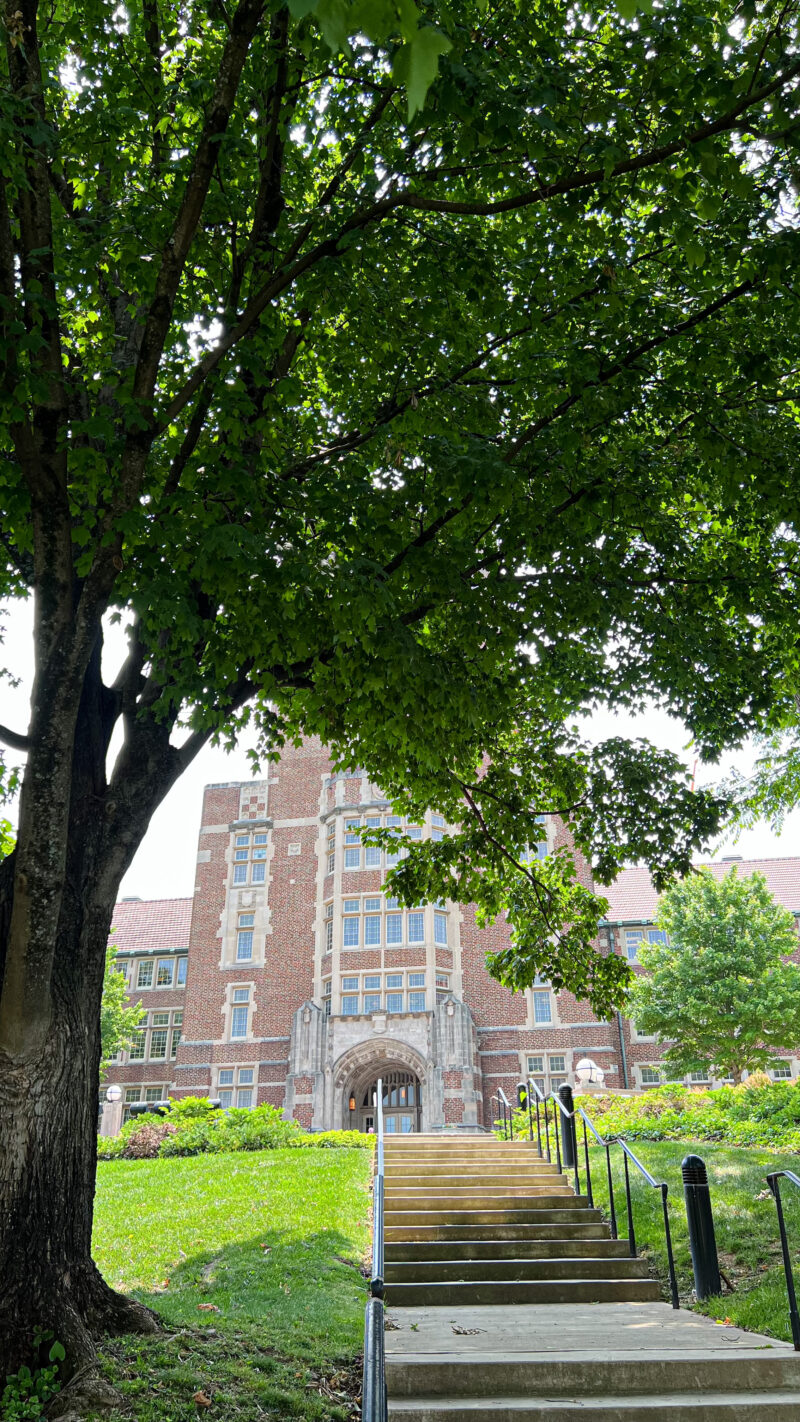 Knoxville is home to The University of Tennessee and we were so impressed with the beauty of the campus. The rolling hills, old buildings, and gorgeous landscape make it a really beautiful place.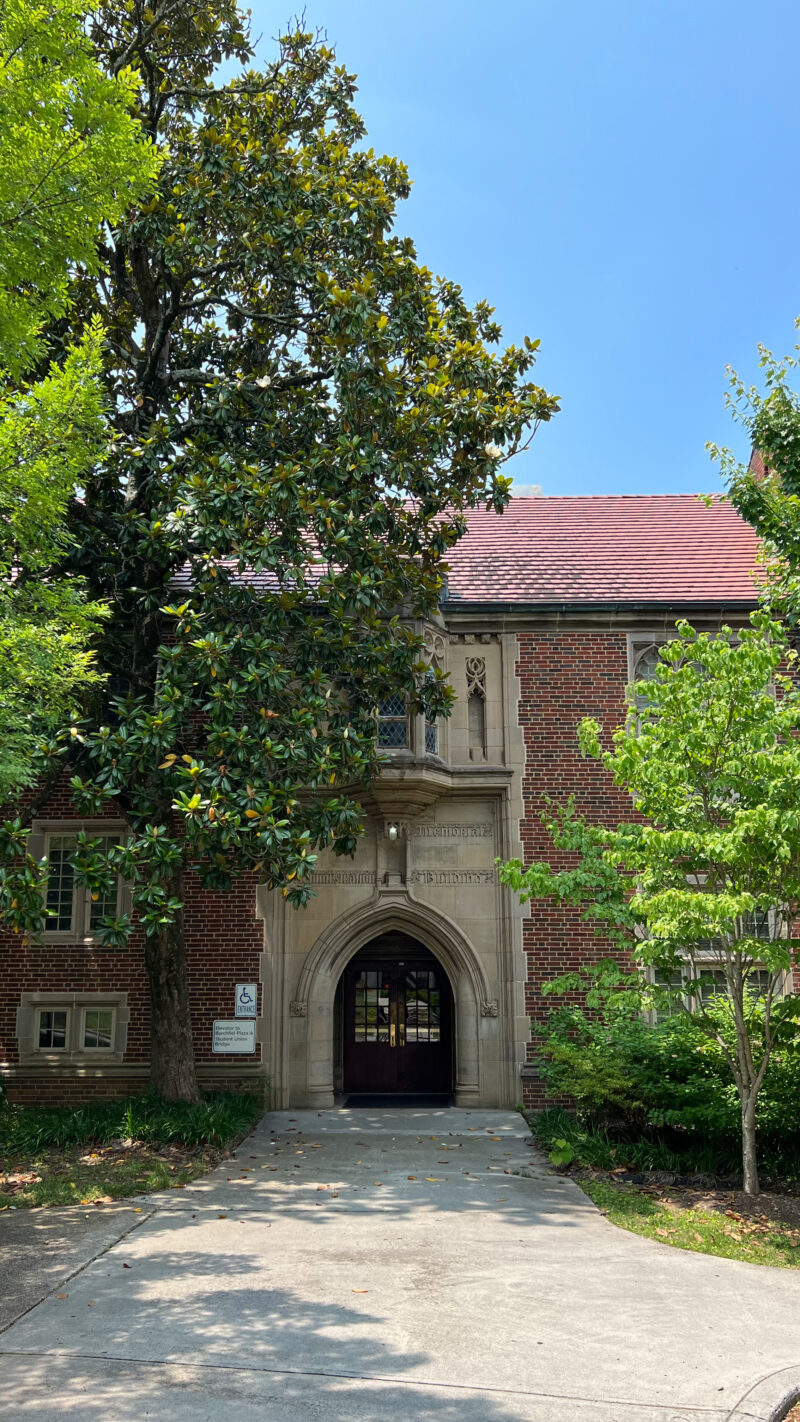 Highly recommend touring the campus and hitting up Sunspot. We have a few friends planning to attend UTK in the fall and I loved seeing where they will be headed.
READER RECOMMENDATIONS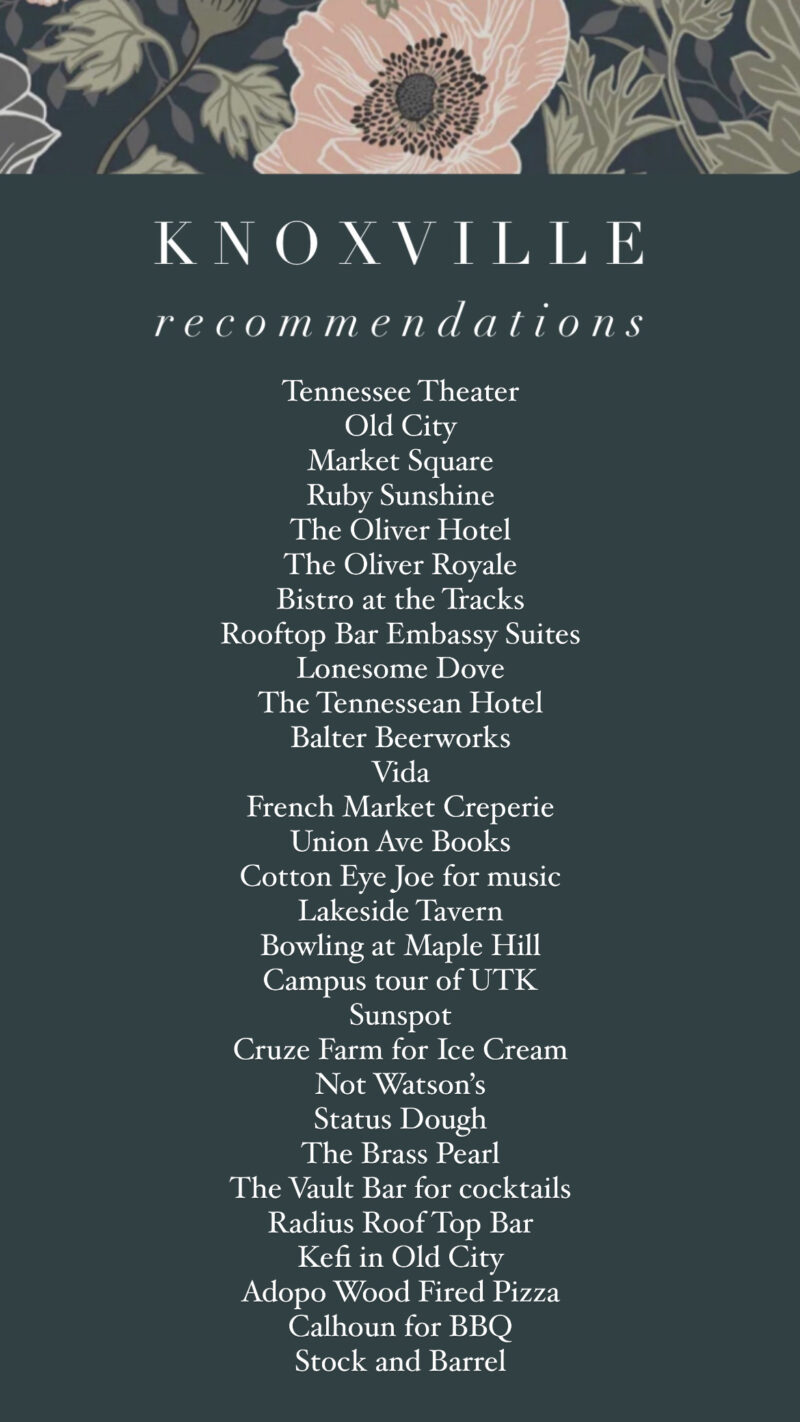 We know there are so many more beautiful spots to hit up in Knoxville and we will definitely be back. We sure loved the time we spent there. When I reached out to my readers about places to go, you all came through with flying colors. If you are headed there, this might serve as a great resource for places to go. If you are from Knoxville or have visited and have more spots to add, please drop a comment below.
Until next time, Knoxville.
PLACES WE LOVE