One of my very favorite places in Orange County, California is San Juan Capistrano. It's a vibrant town full of interesting buildings, fantastic restaurants, charming stores and a really fun nightlife. It is also home to the beautiful Mission San Juan Capistrano. Not too long ago, they open a beautiful Inn next to the Mission and I thought it would be fun to share a peek inside.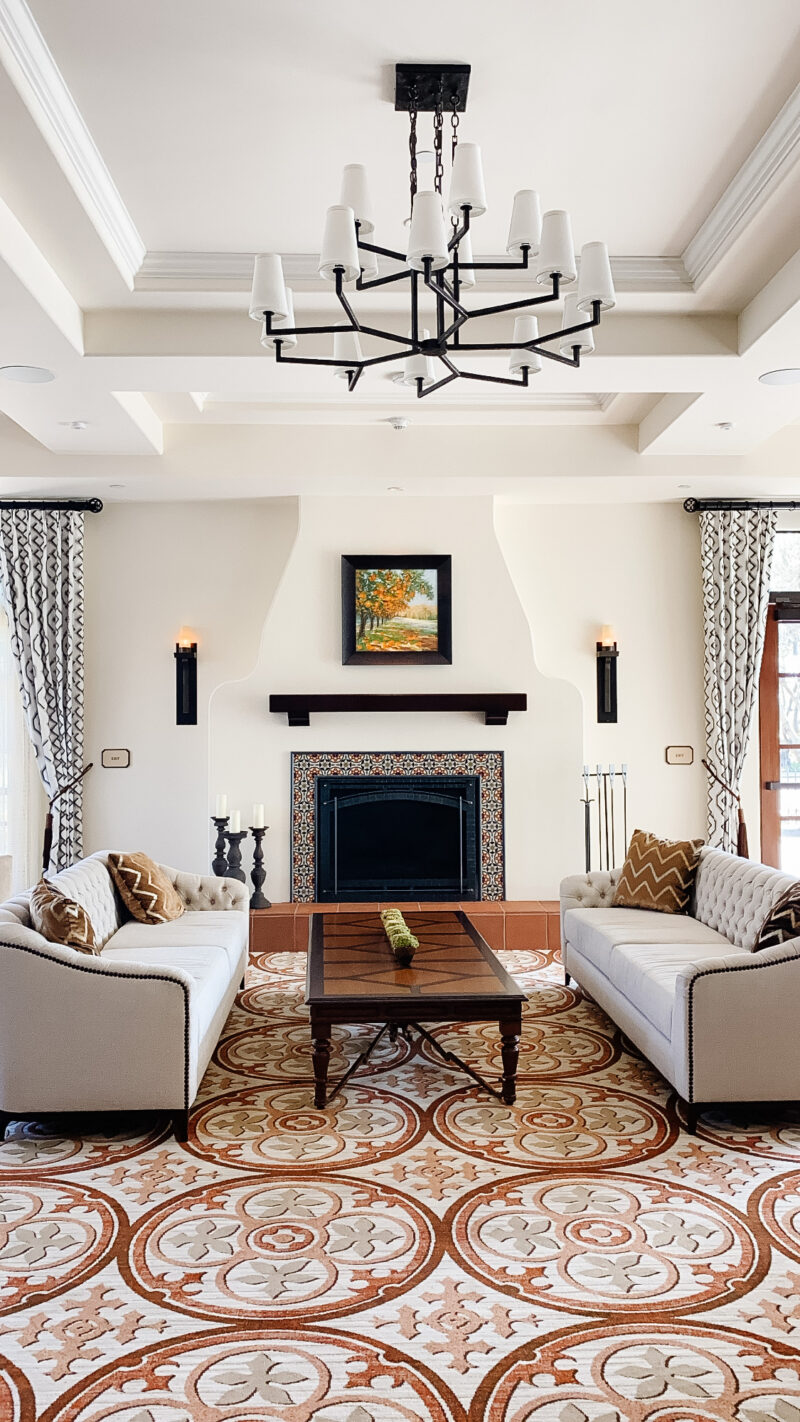 WARM AND INVITING
The Inn has a very warm and welcoming atmosphere. I love all of the rich warm tones and wood beams.
RESTAURANT AND BAR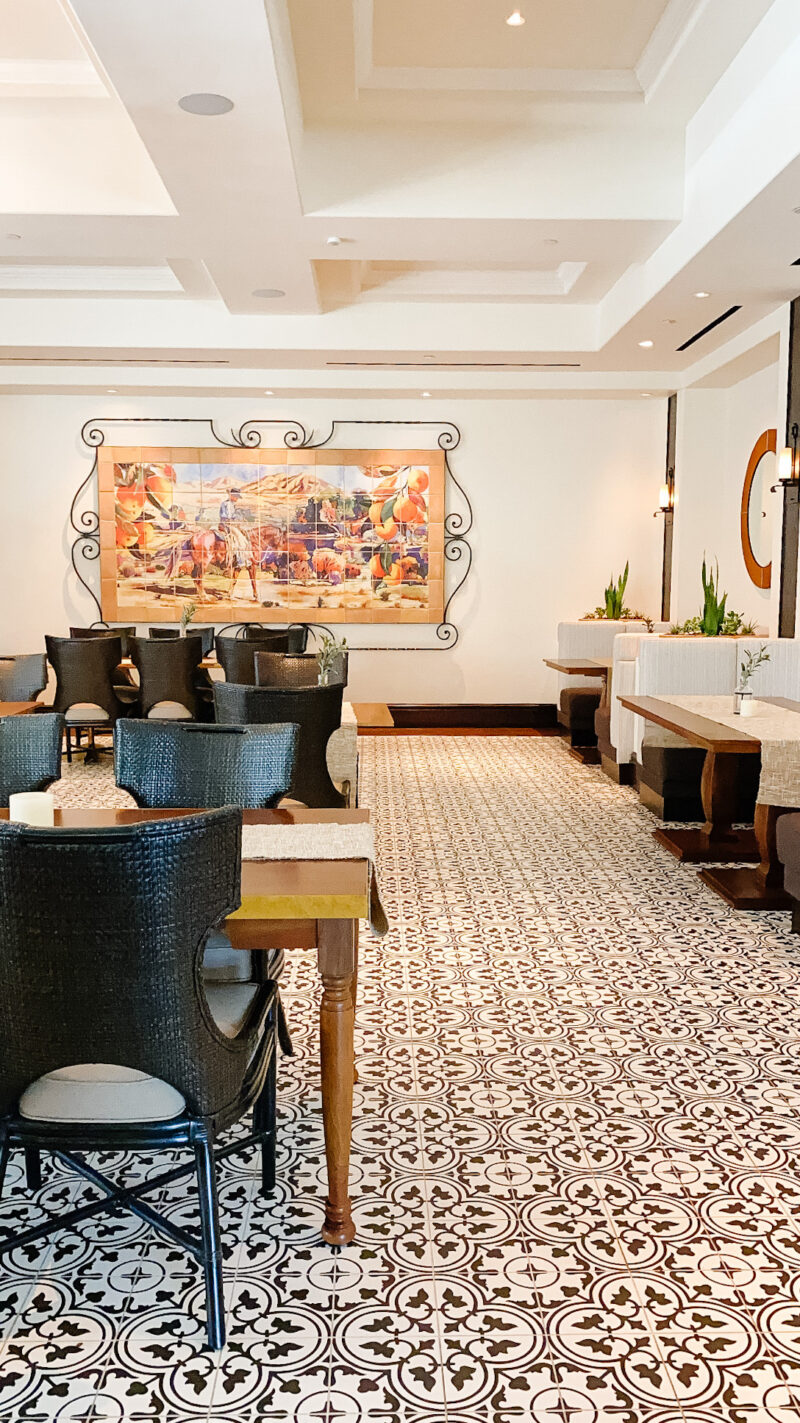 If you are local and want to pop in, be sure to check the schedule. We stopped by on a Wednesday and the restaurant and bar were closed. It actually worked out really well as I was able to snap a few photos but I don't want you being caught off guard. The outdoor dining space is magical (especially at night).
A FAVORITE SPACE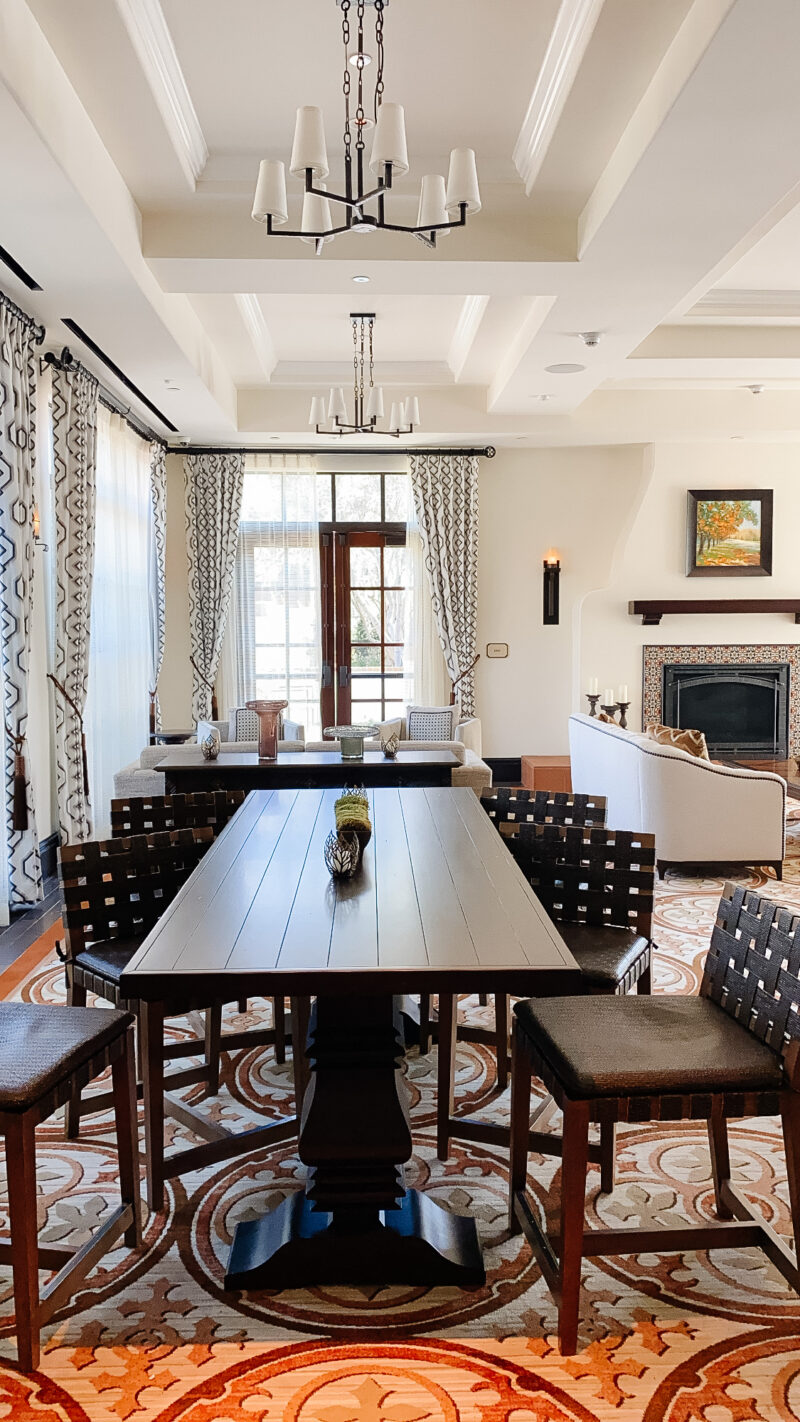 I call this space the family room and it's so pretty. The separate seating areas lend themselves to privacy but it still feels so inviting. The fireplace area is gorgeous. The doors open onto the courtyard.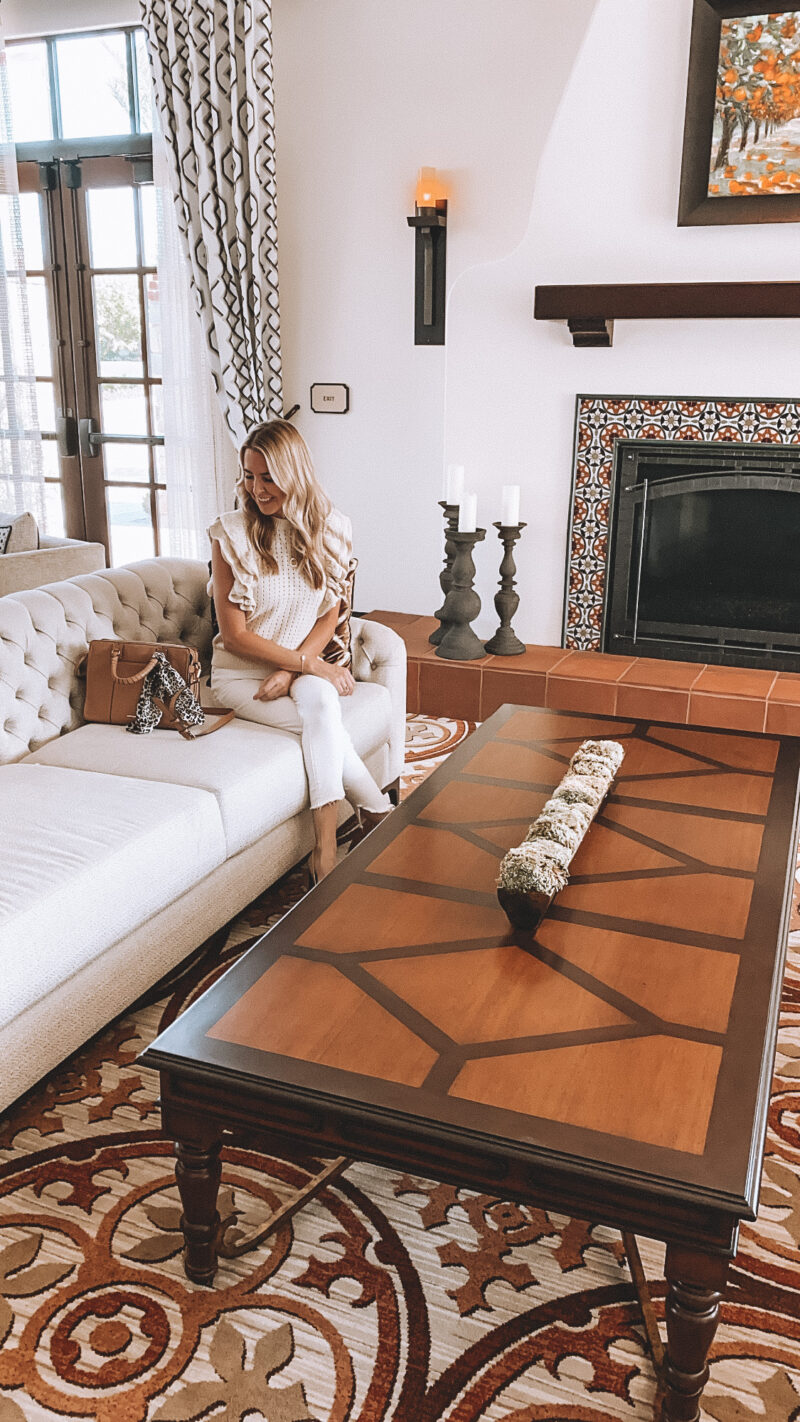 date night look: ruffled top | white jeans
OUTDOOR OASIS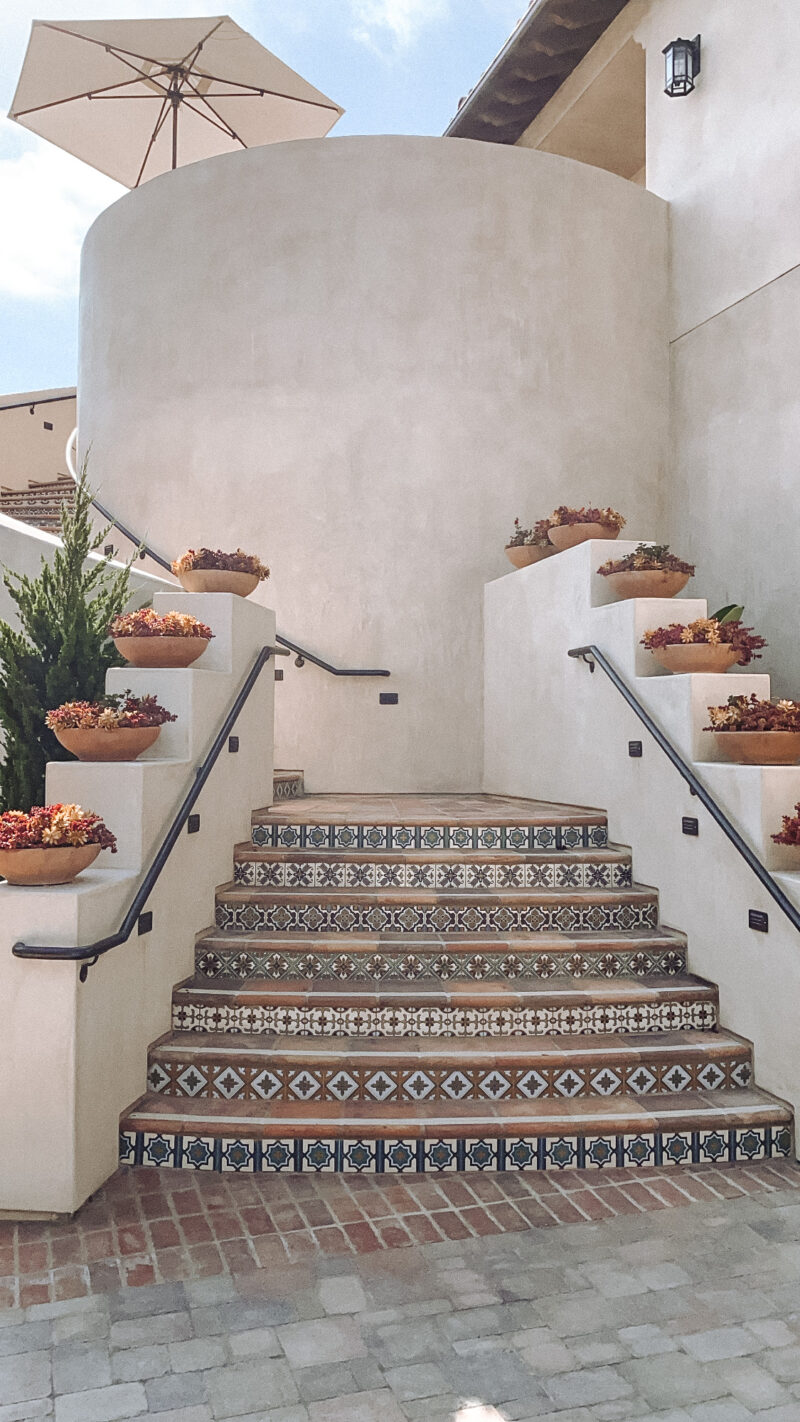 I love how they honored the style of the Mission and brought in so many beautiful architectural moments.
RESTAURANTS NEARBY
Ramos House Cafe
Hidden House Coffee
Ellie's Table
Heritage BBQ
Swallow's Inn (dive bar)
Five Vines Bar
Trevor's at the Tracks
Rancho Capistrano Winery
Mayfield OC
Sol Agave
Bueno Bueno Mexican Kitchen
Cedar Creek Inn
The amazing thing about the Inn at Mission San Juan Capistrano is that you can walk to all of these restaurants. You really can't beat the location. In fact this area has always been a favorite date night spot for us.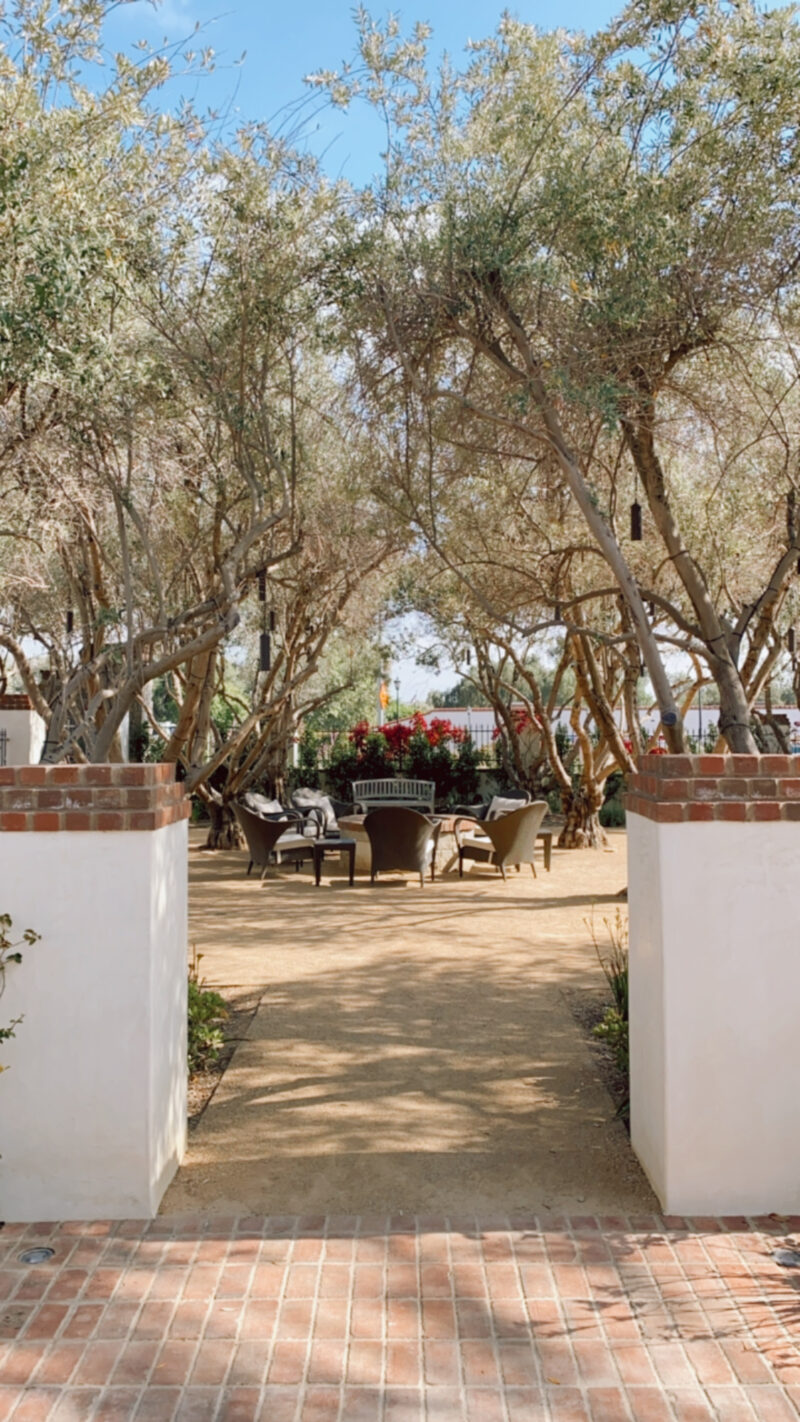 The outdoor space has a canopy of trees, seating, games and plenty of quiet spots. There is also a coffee shop and a pool on the other side. Even if you are not staying at the hotel, be sure to walk through the Mission when you come. It's one of my very favorite places in California.
OTHER PLACES WE LOVE