Good morning. Thank you all so much for the well wishes for our daughter. Every text and direct message has meant to so much. She is back to school today and I will be checking on her more than she would like. In other news, we are starting to get the ball rolling with our laundry room and today I am sharing the inspiration I have saved. One thing is for certain, I am all over the map with the type of feel I am going for. While the inspiration photos are not all laundry rooms, they certainly capture the design styles I love.
NEUTRAL LOVE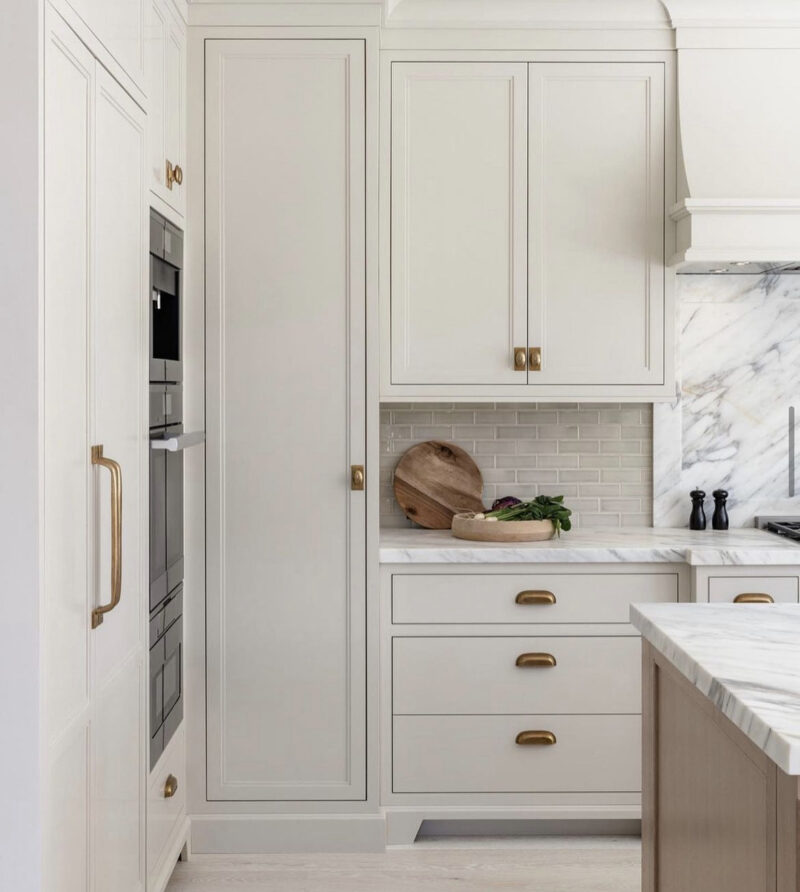 I love everything about this space. The coloring, the warm cabinets, the hardware . . . it's all so pretty. This type of look would marry well with the floor I chose.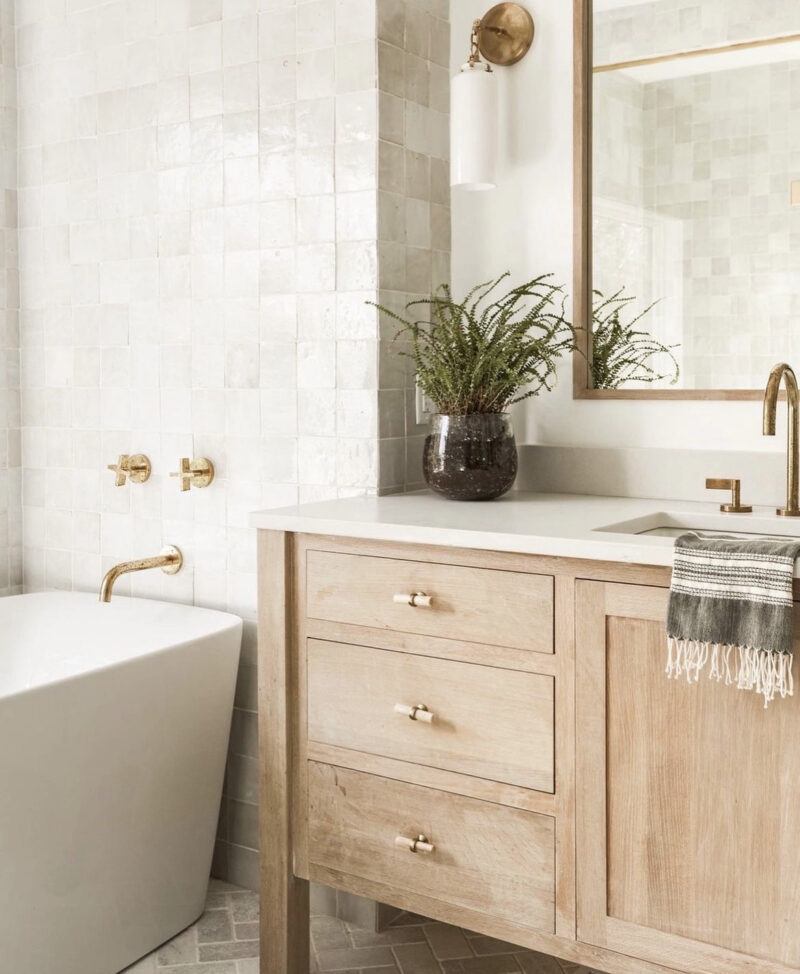 This has a similar feel to the one above. The oak cabinets mixed with zellige tile and neural tones. It reminds me of our kitchen choices, too. But maybe it shouldn't resemble our kitchen too much.
BOLD PATTERN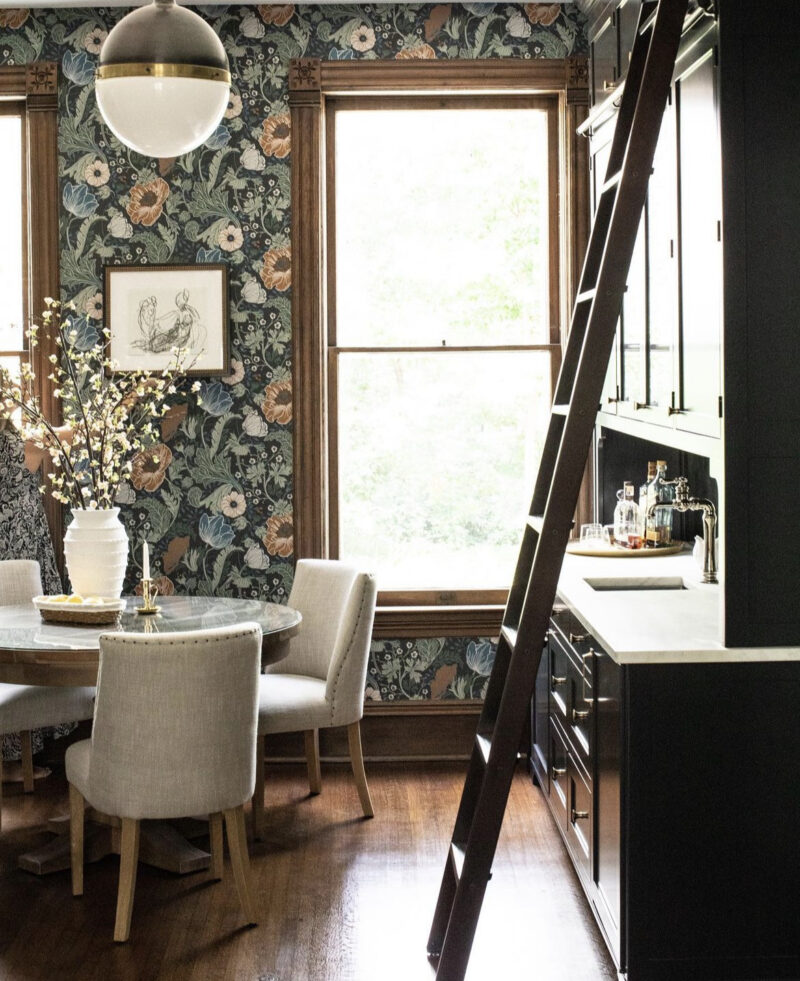 When I see this I am in love. I swoon over the bold wallpaper and the darker tones. This would be lovely next to our powder bathroom, too.
BEAUTIFUL CABINETRY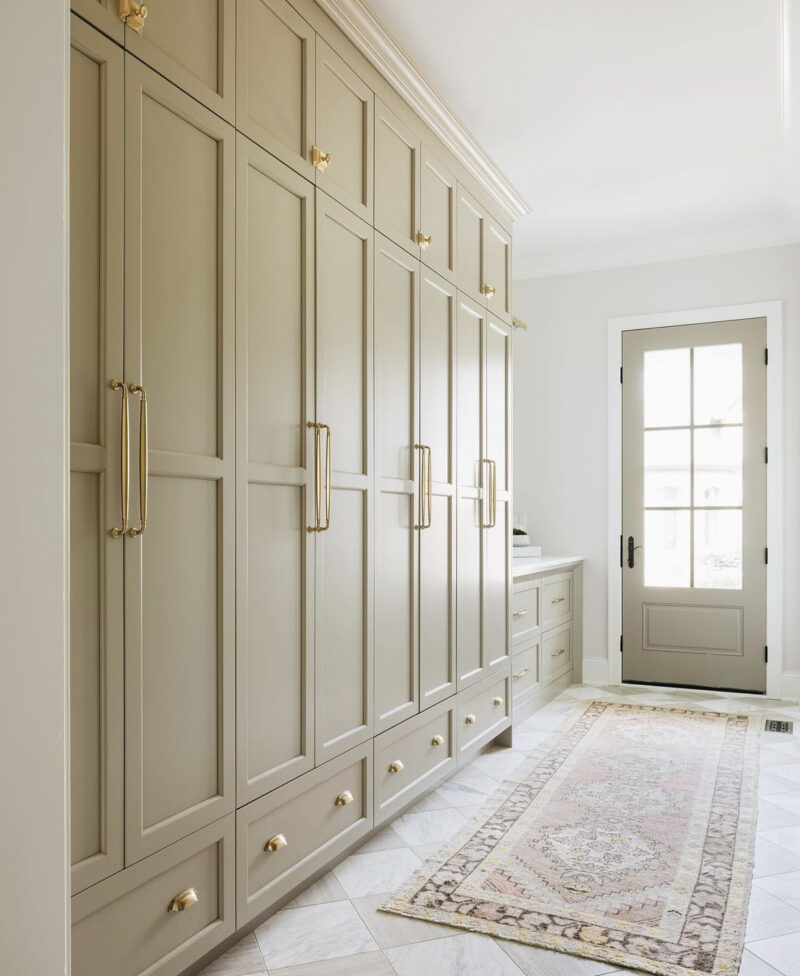 Back to neutral and these amazing cabinets. I would like to line one wall with tall cabinets just like this. I would also love to incorporate a beautiful rug. This whole vibe is just so pretty.
COLOR ALL AROUND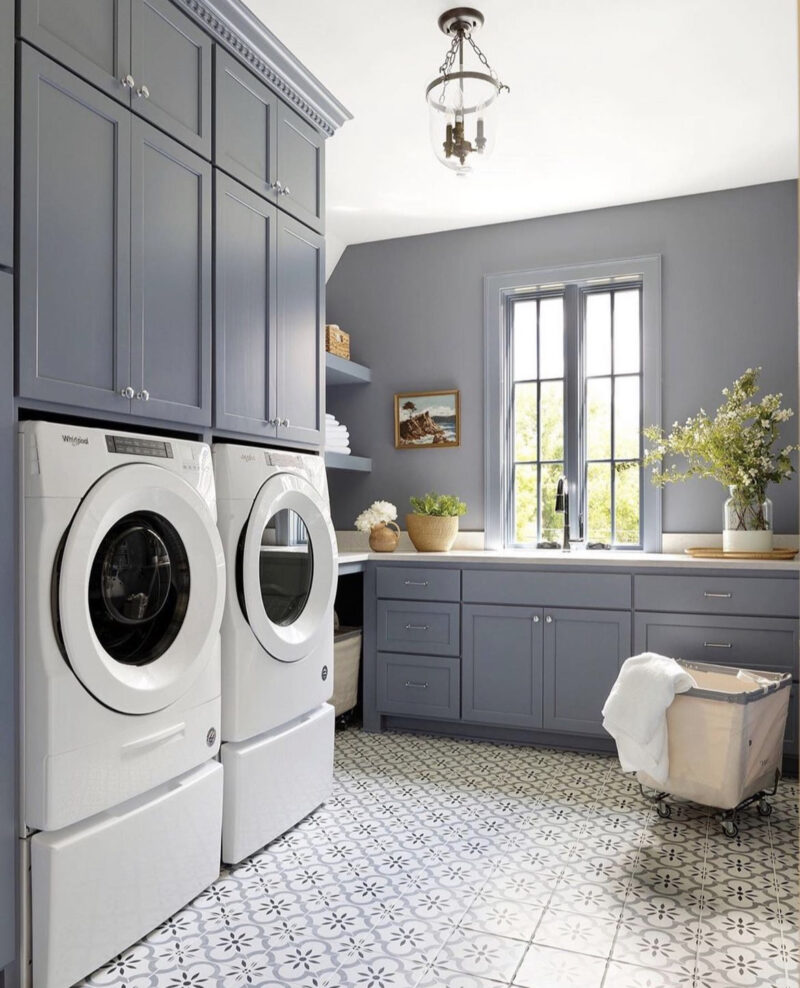 Also like the idea of taking color everywhere. Trim, walls, cabinets. . . maybe in a warm putty color. This is such a well designed space.
TRADITIONAL DETAILS
Give me all the brick and sage green. This mixed with the glass door and beadboard is all appealing to my love for traditional design. We used a similar color green in our California laundry room.
AMPLE COUNTER SPACE
In here I love how much counter space there is. It really lends itself to not only folding laundry, but working on a project or two. This is so lovely.
DRAMATIC VEINING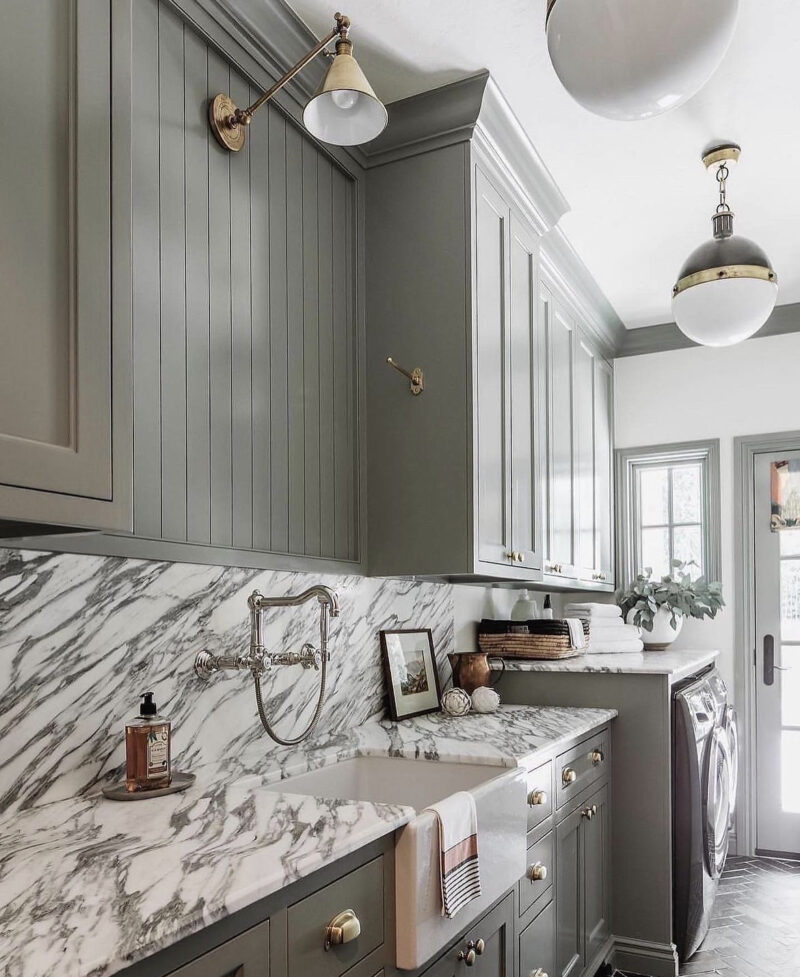 Do I go really bold with the countertops? In corporate lots of veining with a saturated cabinet color? This combination is so inviting. I also love the farmhouse sink and how they carried the cabinet color onto the trim.
SOFT AND FEMININE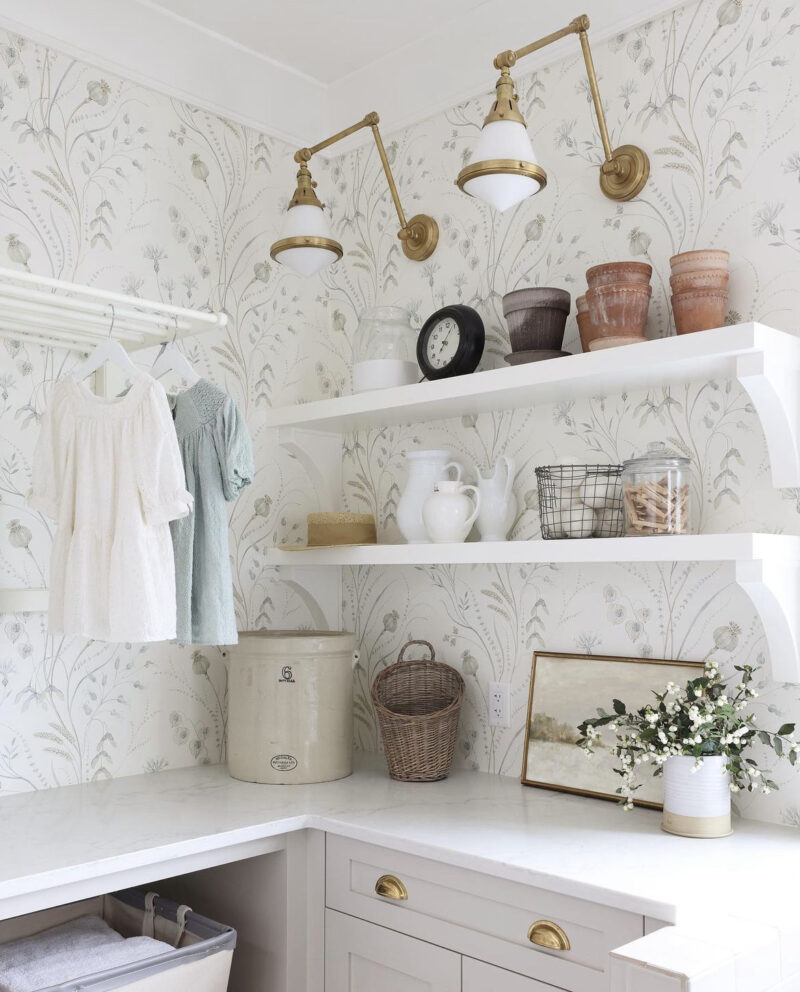 Then there is Monika Hibbs. She can do no wrong. This is such a soft and feminine palette. I like the warmth of the cabinets and the idea of bringing in a pretty wallpaper.
I told you I was all over the place. I am so close to hiring someone to help me gather these ideas into one cohesive look. Right now I feel like there are so many lovely ways to take the space. Now if I could just magically create a design that works for us. We are excited to start meeting with contractors and get an idea of timeframe. Wishing you a wonderful day.
Did you miss a laundry room post?