Today's scrumptious recipe is courtesy of my husband. Here's the true story about how this came about. I have been sick for ten days with the worst flu ever. While sick, my husband has jumped in and taken care of everything. Because I have been losing weight he made it his mission to be sure I was eating despite having no appetite. This sandwich! This sandwich is so good I told him he should open a food truck serving just this. It may seem random but I am telling you this sandwich is a winner. It's the only thing I've wanted to eat for over a week. That's saying a lot. So here is what I am calling, The World's Best Roast Beef and Brie Sandwich.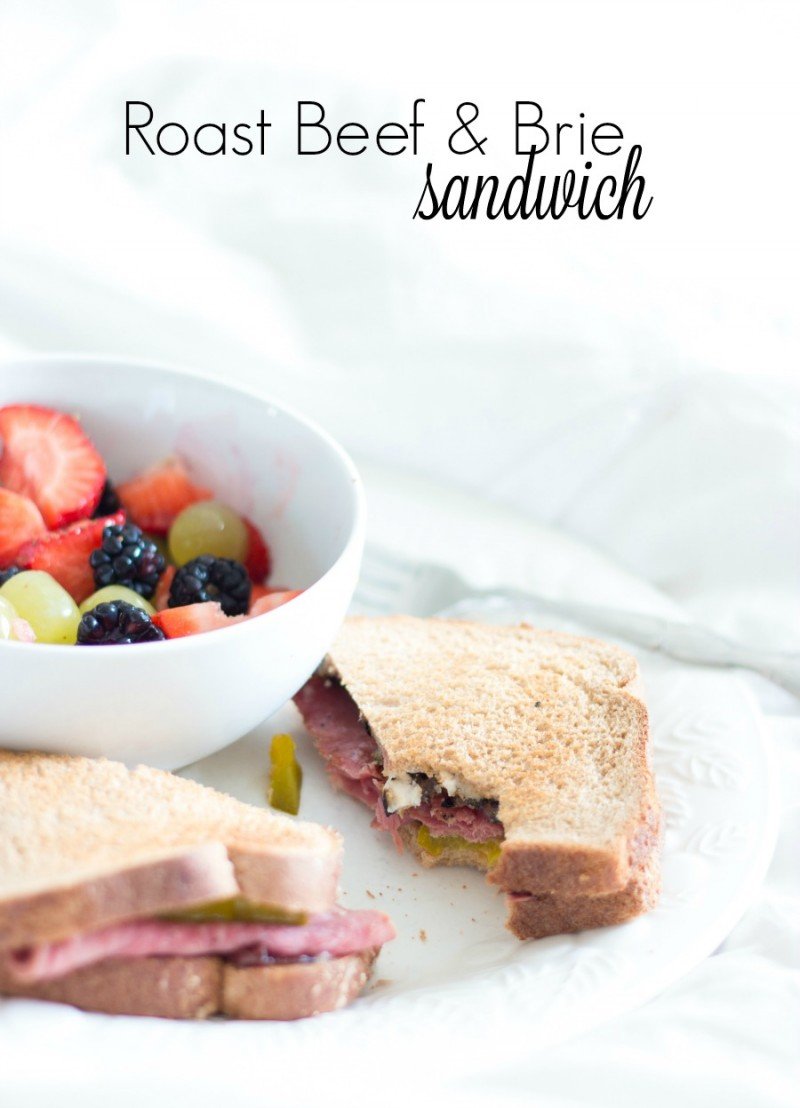 It may not look like it will rock your world, but I promise it will.
INGREDIENTS:
roast beef
bread of your choice
brie cheese
red onions
olive oil
dill pickle
dash of salt and pepper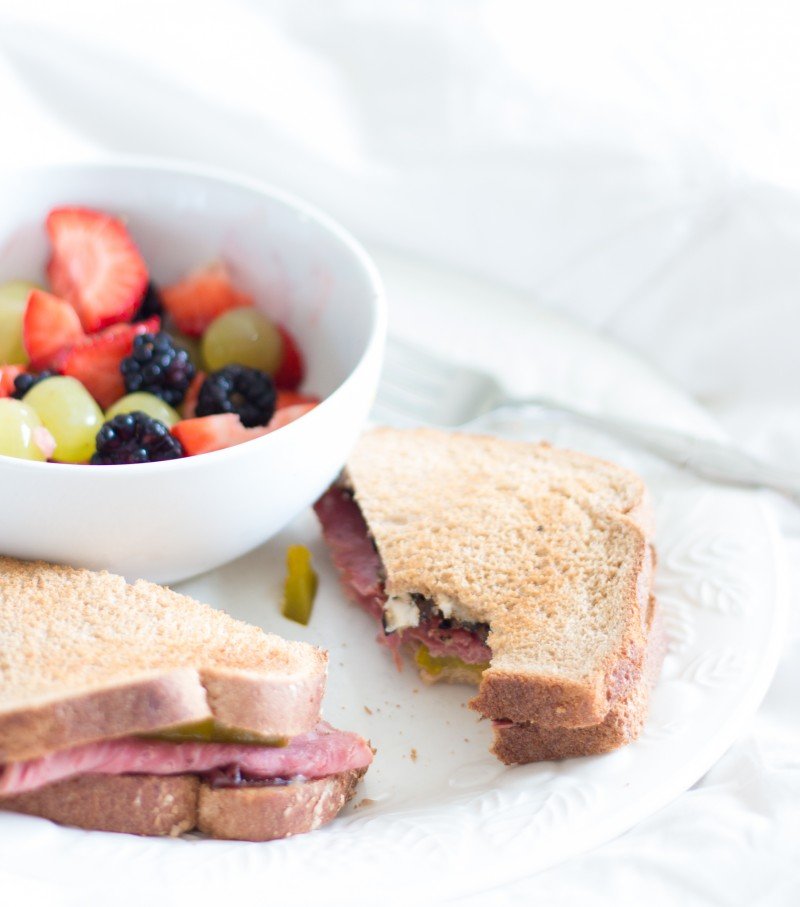 Heat a tablespoon of olive in a saute pan and add the onions. Cook until caramelized.  This makes all the difference. When the onions are almost browned, toast the bread. Once the onions are ready, layer a dill pickle (we use the sandwich stackers . . . fancy, I know), warm roast beef, caramelized onions and brie.  Add a dash of salt and pepper. The toast allows it all to melt together. So good!!!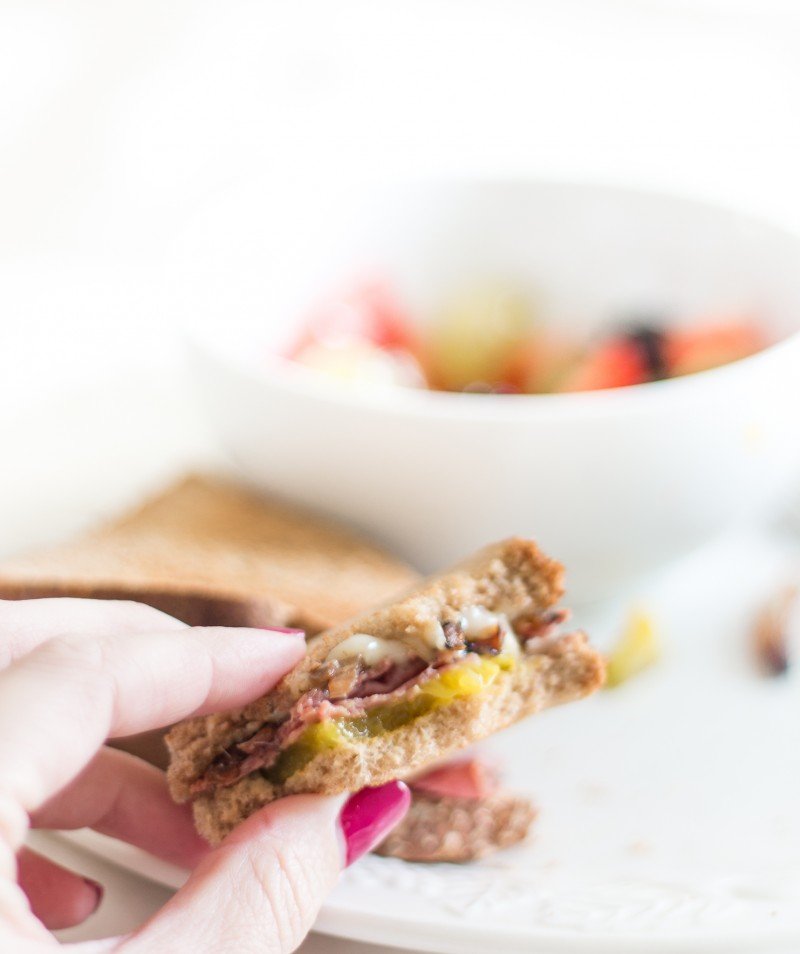 I would seriously serve these for a picnic or a lunch at the house. I would most likely use a roll (still toasted) and wrap the sandwich in parchment paper. It's great served with fresh fruit.
A huge thank you to my husband for taking such good care of me. I was joking with a friend of mine earlier in the week. She asked if I had Influence A or B and I told her I have A-Z. Or at least that's how it feels. Turning the corner and hoping to be back to my self very soon.
If you are looking for more yummy recipes, you can snoop around below.
*I want to send my heartfelt condolences to all of those deeply affected by the events in Brussels. I have family traveling in Europe and it's times like these that we realize just how fragile life is. Praying that these senseless acts of violence end.