It's been a minute since we've shared what we really think. Taking a deep dive into some decisions and purchases we've made for our home. In case you are new to this series, this is a bit about it:
We thought it would be fun to post about decisions, projects or purchases we've made and let you know our thoughts after living with them for quite some time. Occasionally we change our minds or wish we could have a do-over. It's all part of home ownership. Then there are times where we actually get it right and wouldn't change a thing. Today we are sharing five choices we've made and whether we nailed it or should have gone a different direction. Here's what we really think!
DINING ROOM TO LIVING ROOM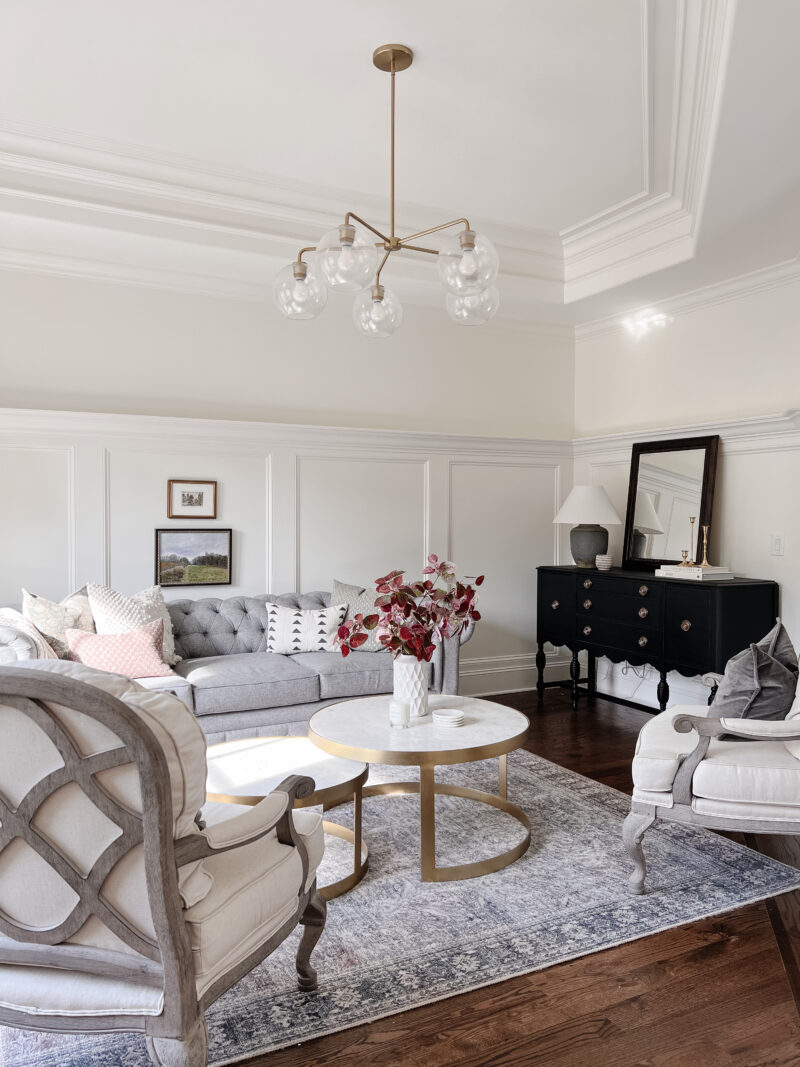 This home was designed and built to have a formal dining room. Let me preface this by saying I absolutely love a formal dining room. We had one growing up and I still think back to the special dinners in that room. I think they are not only beautiful, but truly wonderful to have. In this particular home, from the second we saw it, I pictured this room as a formal living room/sitting room. It's right off the front door and has really pretty millwork. Some of you might remember our California home and the living room we had near the front door. We used it every single day.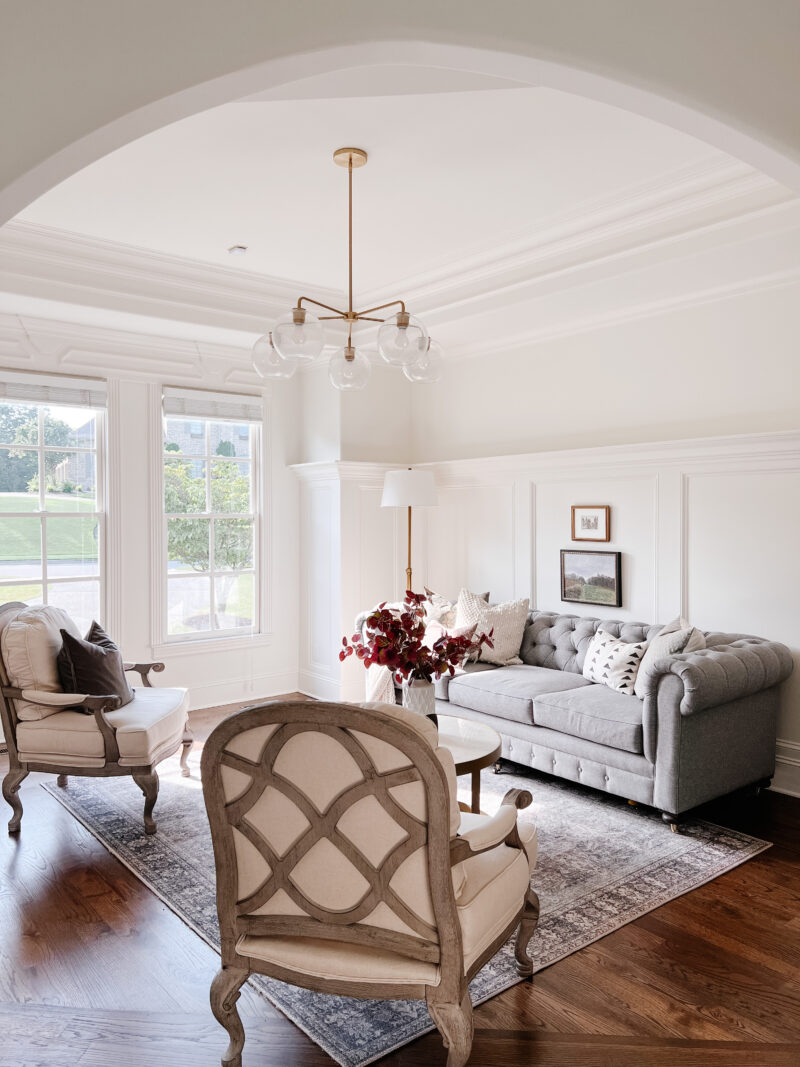 It always goes back to how your family lives. Day in and day out. That's it and that's all. In this home, we decided to go with a large table off of our kitchen area which would serve as an every day eating area and double as a formal dining room when we host holidays or dinners. While I do miss the intimacy of a smaller round table, having the a large table has been so great for entertaining. Plus when the kids have all of their friends over, it's so easy to have them gather around that table.
This living room gets used every day. I often begin my day here. We have always appreciated having a space (without a tv) to just talk and relax. My daughter is often in here reading or waiting for a friend to arrive. I think it's also nice to know that this room always feels picked up (can't say the same about our family room and kitchen area). For us, turning the dining room into a living room was the right call.
*If you need tips on working with an angleed living room, I shared some here.
AMAZON DRESSER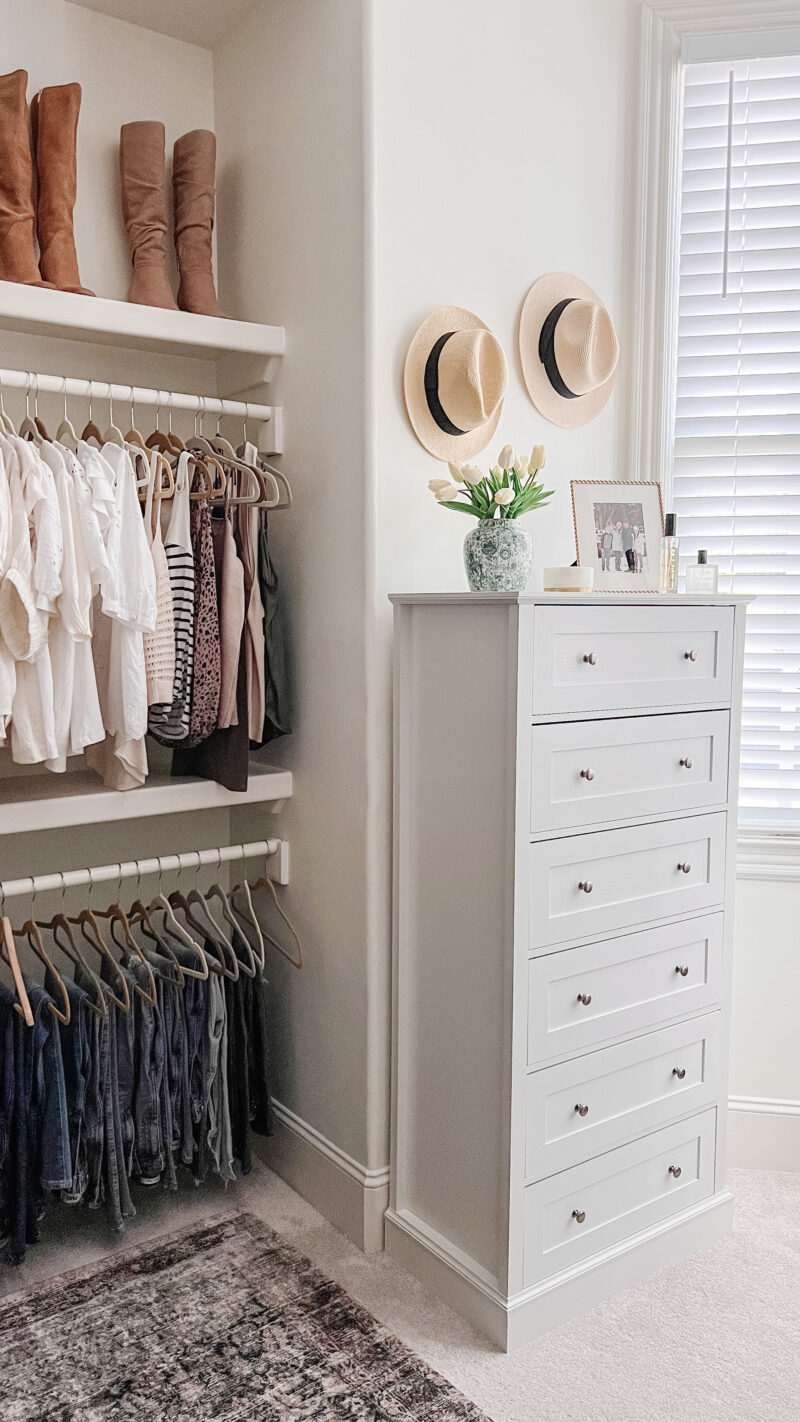 The funny thing about this dresser I put in my closet is that I have received more questions about it than any other piece of furniture. I think that tells me that many of us are struggling to make our closet spaces functional. I have a set of shelves in this closet but they were always a disaster with stacks toppling over. Not to mention the piles of clothes on the floor. Hands down, this dresser transformed how I function in my closet. I am happy to report that after over a month, my closet still looks neat and tidy. I am so thankful to have drawers.
*The rug I have in here is incredibly soft (and on sale for $62).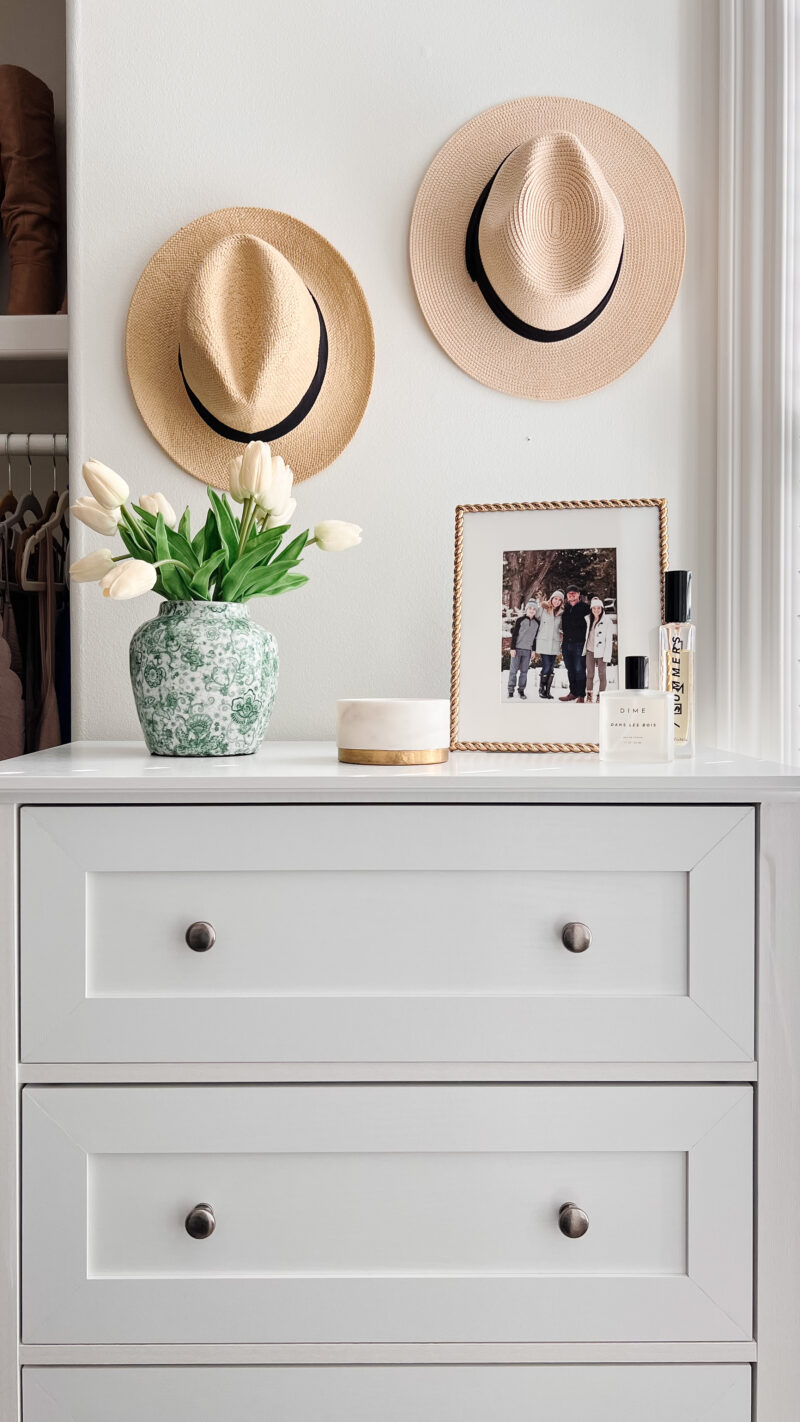 Now let's talk quality. It's not a high quality piece. It's in the family of Target furniture. It is sort of a pain to put together (my husband did it in an hour) and it's what you would expect for under $200. Having said that, I would buy this dresser again in a heartbeat for a situation like this. A few of you mentioned you purchased if for a hall closet. Love that idea. I do plan on spraying the hardware gold at some point. All in all, it's cute and functional and it's keeping me very organized. The one with four drawers is $119 and I think I may put it in my daughter's closet.
OUR PLACE AIR FRYER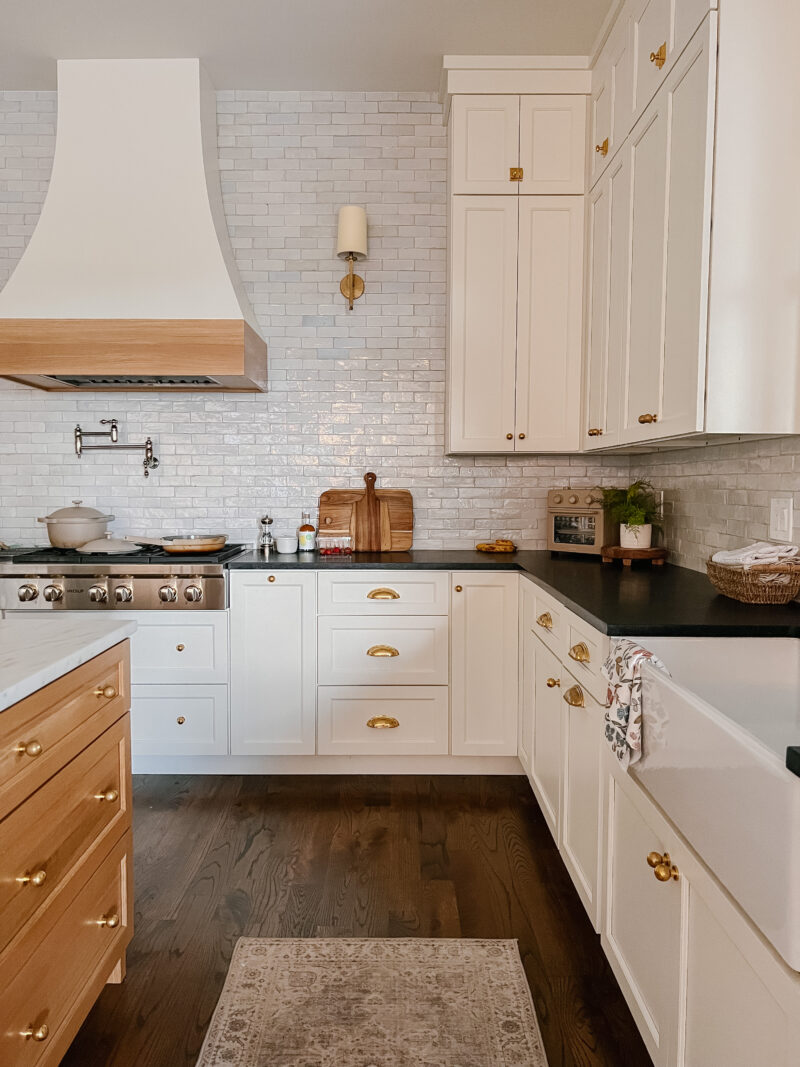 When this air fryer came out I was so excited. I love the Our Place pan and perfect pot (we use both daily – both on sale right now). I also love their bakeware set. We had been looking for a new air fryer because so many of them have non-stick inserts and those aren't the best to use health wise. I loved the idea of a ceramic tray and an air fryer that matched my cookware. I think we have had it about 2-3 months and I feel like I can do an honest review. Meh. I really wanted to be jumping up and down about this but I am on the fence. So I will break it down by pros and cons.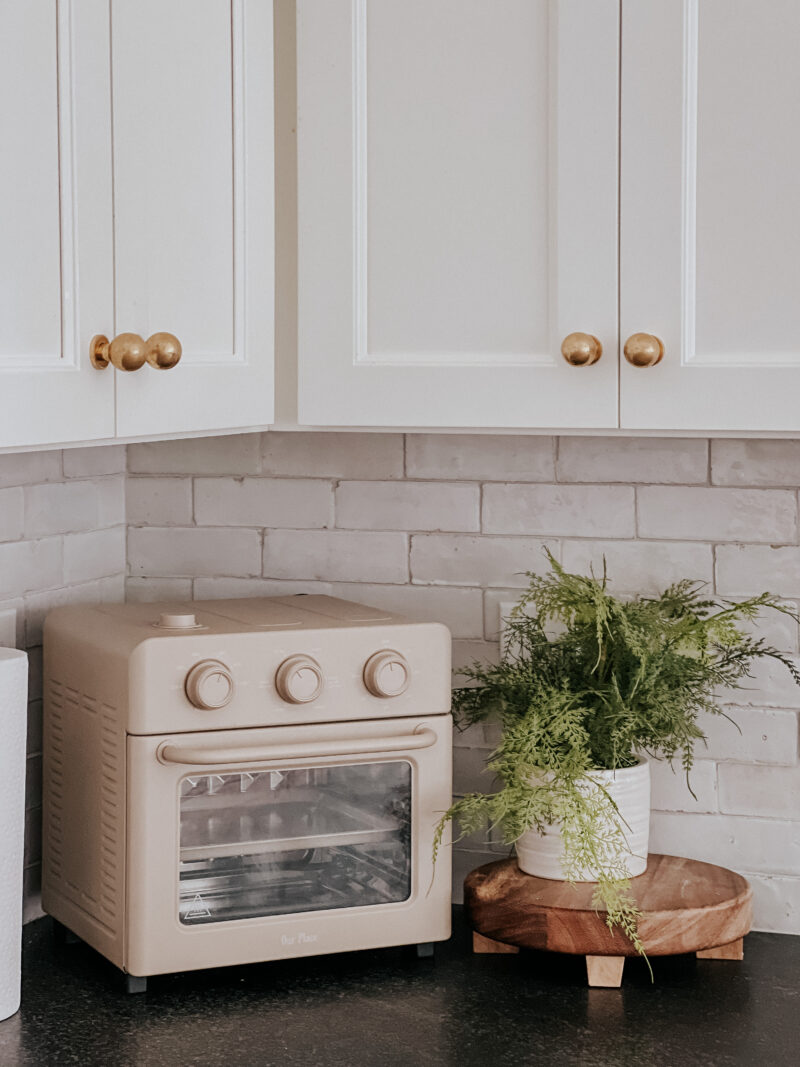 Pros:
It is darn cute. It blends nicely with my decor and despite looking small, holds the same amount my previous air fryer did.
The ceramic insert means I don't worry about toxins from non-stick surfaces.
It has more functions that my other one and I can even bake in it (but I don't).
There is a spot to add water so that your food stays moist. That is nice.
Did I mention it's cute?!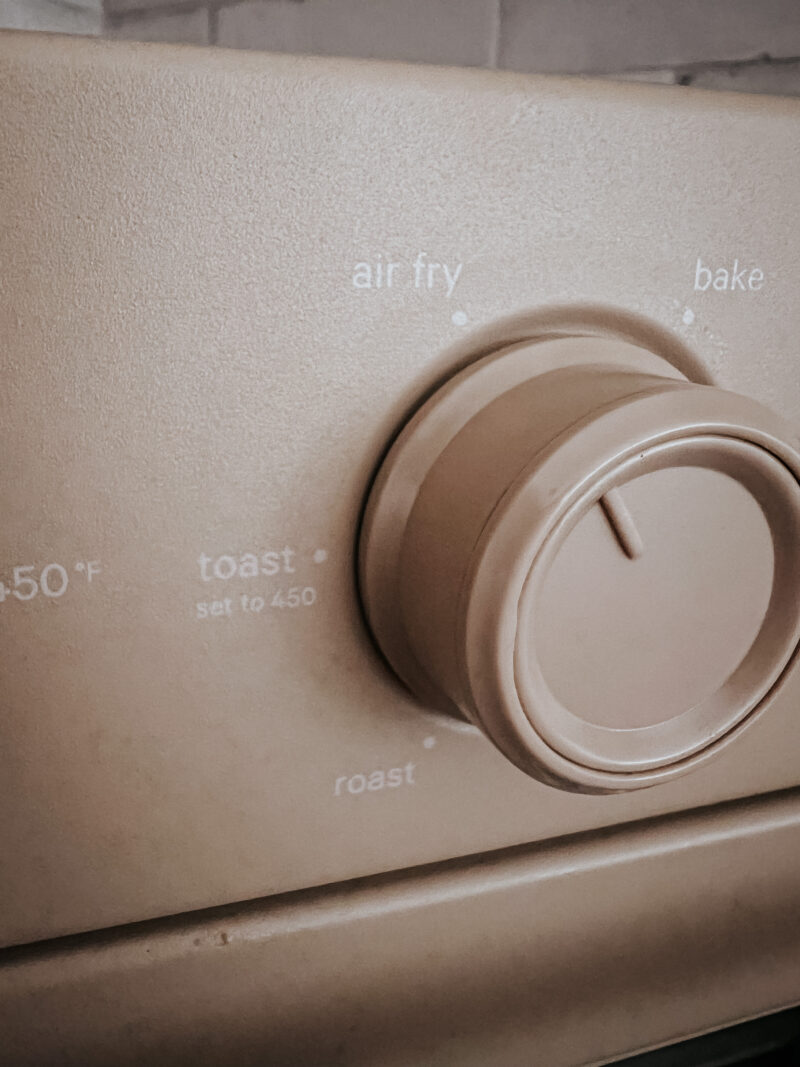 Cons:
The trays are hard to slide out when they are hot. It's hard to get a hot mitt in there.
I wish they hadn't used white numbers for all of the dials. There is no way I can read them without my glasses and even with my glasses I struggle (might just be because I am old).
Because it isn't digital, cook time is not precise and I miss that.
We find ourselves missing the ease of this air fryer.
All in all we like this air fryer. We don't love it.
OUR ADIRONDACK CHAIRS
My husband definitely had sticker shock when I told him which chairs I wanted to put in our backyard. As you know, I love a good deal and pride myself on not going overboard with most things. But here's the deal. These chairs need to withstand crazy hot sun, wind and plenty of rain. I knew this wasn't the place to skimp and the reputation of Polywood is unmatched. We have not regretted these for a moment. In fact, every time we are in our backyard one of us comments on what a good choice they were.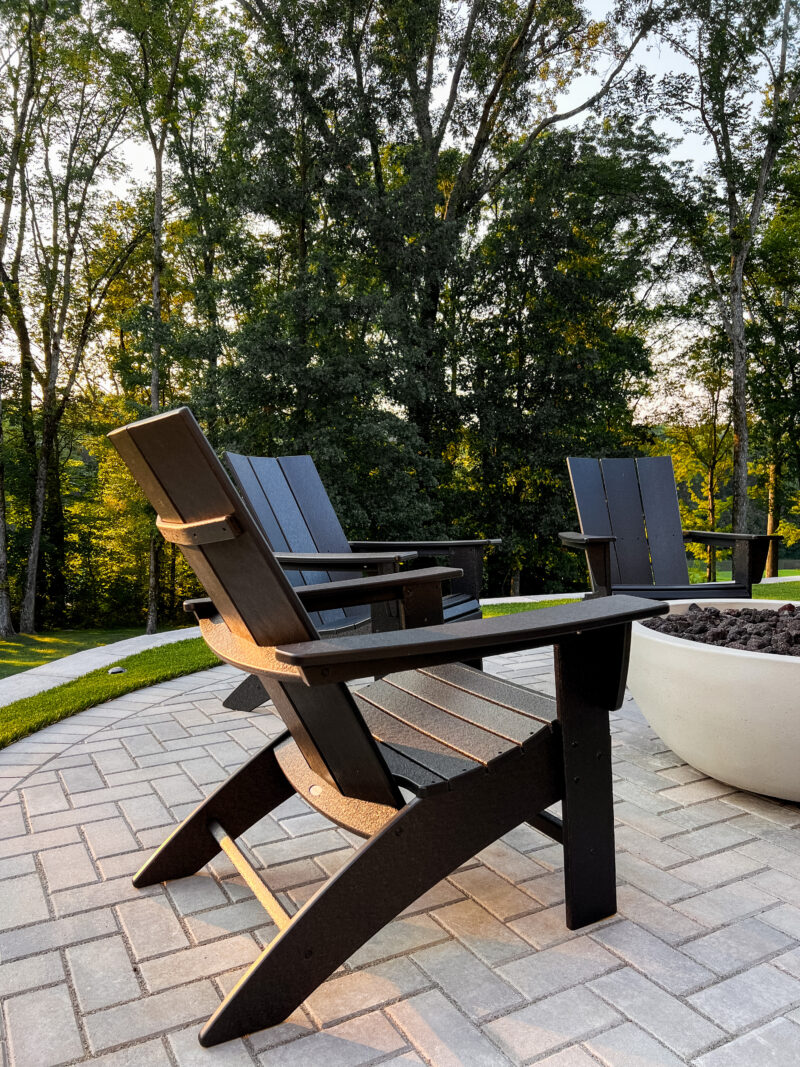 These won't fade, crack or discolor and they are very comfortable. If you considering furniture that will be out in the elements (without covers) I highly recommend this line. We would buy these chairs all over again. I did notice this set is on sale (and has great reviews).
For our covered area, we chose these chairs and love them. Can't beat the price and they are beautiful.
I hope this is helpful. If you want to check out other installments in this series they are listed below.
Looking forward to sending out my first newsletter this week (it will be a learning curve so bear with me). I will be sharing my five go-to photography tips for us non-professionals. If you would like to subscribe, you can do so below. Have a wonderful day.