I can't believe it's almost been a year since I've shared what we really think. Where does the time go? In case you missed the first round, here is a bit about this series:
We thought it would be fun to post about decisions, projects or purchases we've made and let you know our thoughts after living with them for quite some time. Occasionally we change our minds or wish we could have a do-over. It's all part of home ownership. Then there are times where we actually get it right and wouldn't change a thing. Today we are sharing five major choices we've made and whether we nailed it or should have gone a different direction. Here's what we really think!
OPEN SHELVING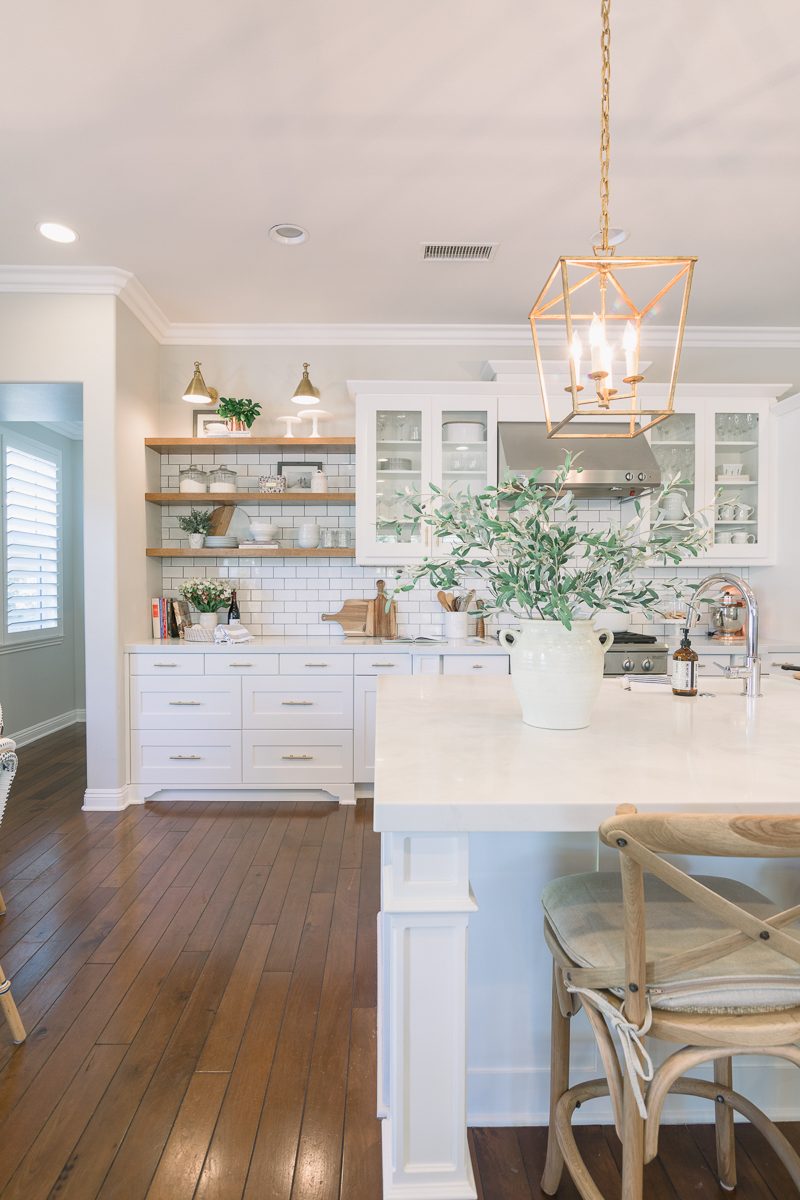 The great open shelf debate! Almost every day I see someone on Instagram asking, "What do you all think about it?" For us it's been one of the best decisions we've made. My sister first suggested we put it in our kitchen and I am so grateful. It really is our favorite part of our kitchen design. We use pretty much everything on the first two shelves on a daily basis. I really appreciate the warmth it adds and the casual vibe, too. To me open shelving is very welcoming. While it may not be for everyone, we couldn't be happier with the choice to add it to our space.
*I receive a lot of questions about the source of our shelves. They were custom made by our cabinet maker.
ONLY HARD SURFACES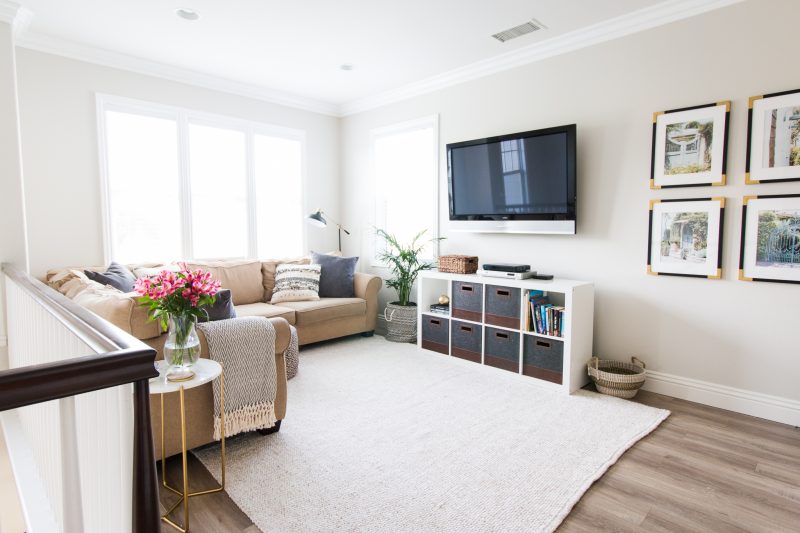 Regret. Yep! Regretting the decision to have only hard surfaces throughout the house. I will say that the upstairs floors are a dream to clean. They can easily be swiffered in no time and they always look nice. BUT I miss carpet. Here's the deal. We don't have a single space with cushioned carpet and I miss that.
While I don't miss the dust that carpet can create, I do regret not having a soft space for the kids to land or a proper sleepover space. My daughter is lucky to have the sweetest group of friends. But there are 12 in total and I miss having a large space where they can all sleep over. The hard surfaces don't exactly lend themselves to sleeping bags. If you are about to swap out your flooring, be sure to think through the needs of your growing family. My wheels are definitely turning on how I can fix my mistake.
*For the record, both kids say they LOVE having the wood floor in their rooms. Go figure.
DINING ROOM SIDEBOARD
This is a piece I receive emails about on a regular basis. We added this sideboard to our dining room over a year ago and we love it. It holds so many of our dishes and linens and we love the look. It's more of a cream or warm white and is not distressed. It comes in a few different colors and ours is called "linen". Highly recommend this piece.
DYSON VACUUM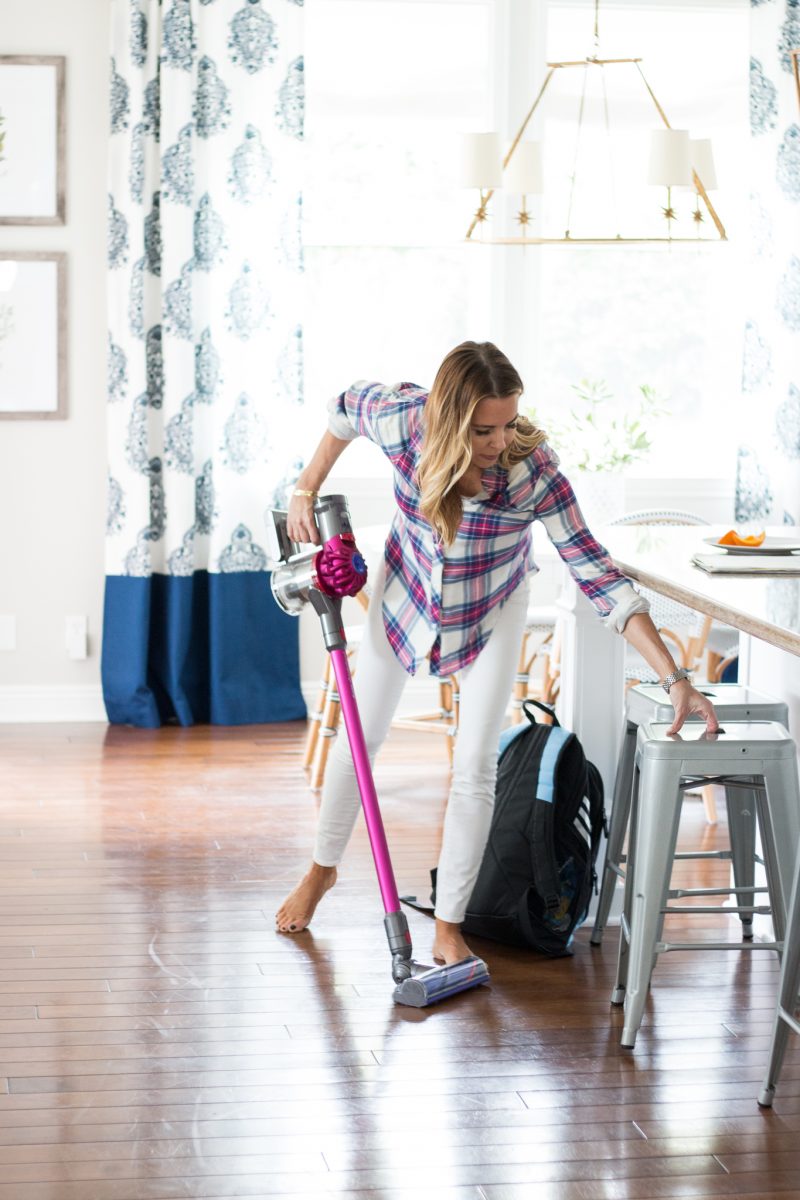 This vacuum is no joke. I'm sure you've heard people rave about it and they aren't wrong. I use this EVERY SINGLE DAY and love it. Best vacuum ever. Not only does it swivel and go under everything, it's lightweight and so easy to use. The attachments make it awesome for different parts of the house. There was a couple of Target debating buying one and I was the crazy lady who interrupted and told them how much it rocks. Fantastic purchase. Worth every penny. You can also find a manufactured refurbished model which will save you a ton.
LINEN DUVET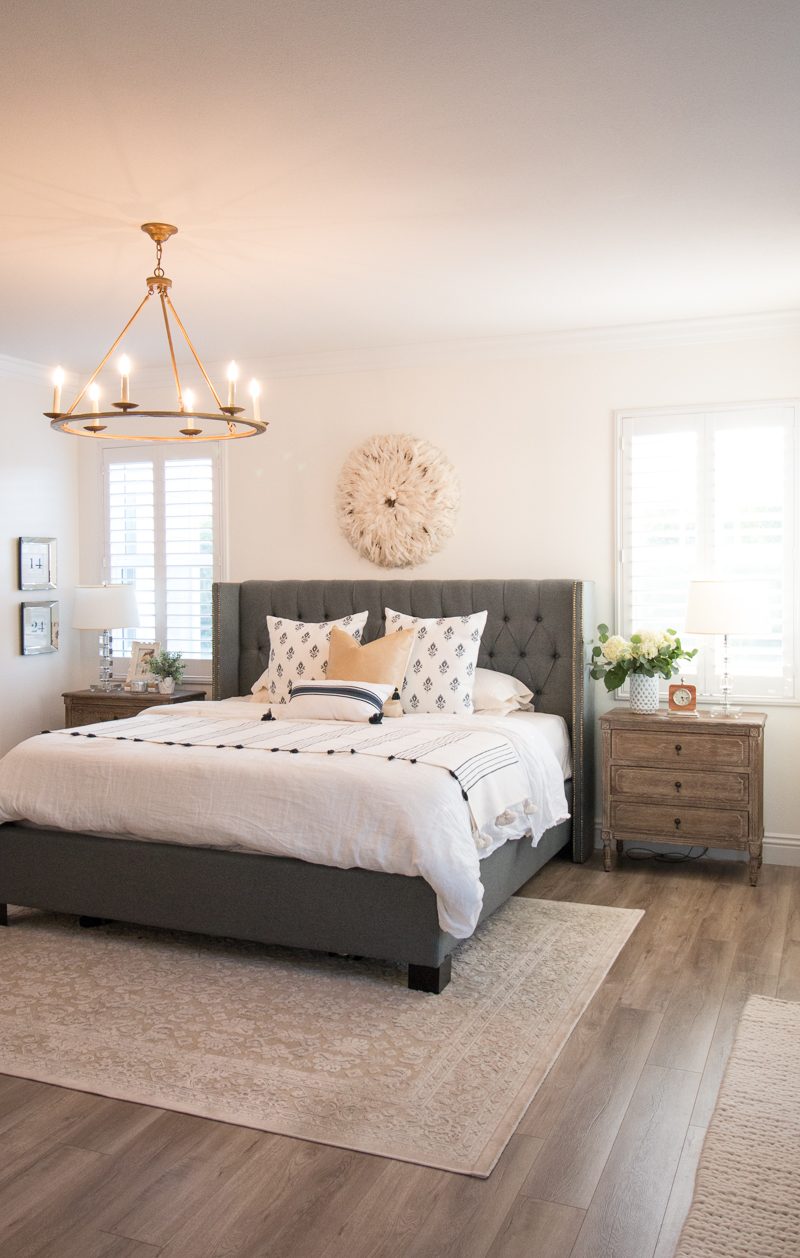 chandelier hack | master bedroom design
I had always heard about linen bedding but wasn't quite sure we would like it. Truth be told, when it first arrived I thought it was rather scratchy. But now that we have had it for months I am 100% sold. I adore the linen duvet. It gets softer and softer over time and the texture it adds is gorgeous. I also like that it stays on the bed even while sleeping. The cotton ones we had in the past seemed to easily slip off. Two thumbs up for linen, my friends. If you are wondering if it looks wrinkled, yes it does and that does not detract from it.
POSTS TO CATCH UP ON
I hope sharing about these choices helps you. Whether you rent or own, decisions about what to spend money on can be very over whelming. We will continue to share as long as it is helpful.
Enjoy your day, my friends. I am hoping to knock out painting a few baseboards.