I can't thank you all enough for the sweet and thoughtful comments regarding our son's room reveal. It was such a joy to work on and to know that you all like it, too, is the icing on the cake. Just last night I need to give my son a spelling pretest and he was so excited to run up and do it at his desk. I sat in the comfy chair and happily quizzed him on his words. It's nice to sit back and enjoy now. While I tried to mention most sources, I wasn't able to cover all of them so I thought I would dedicate this post to that.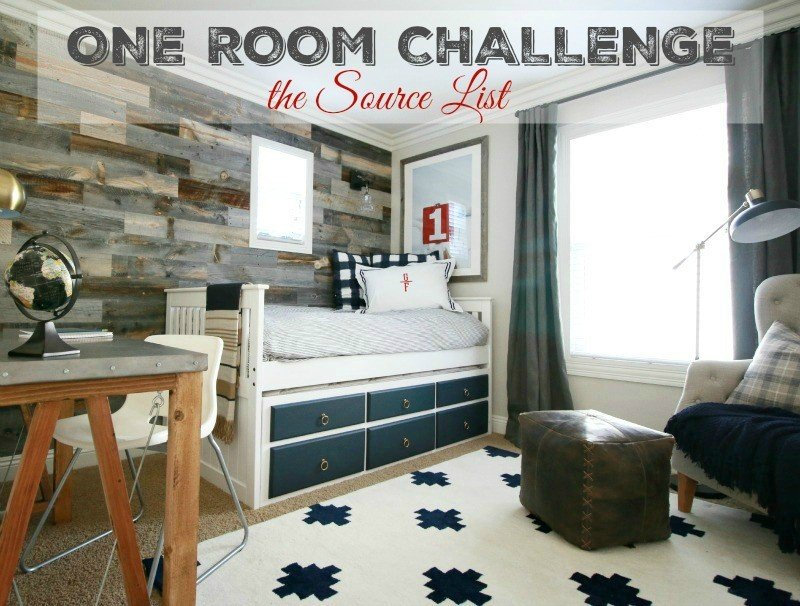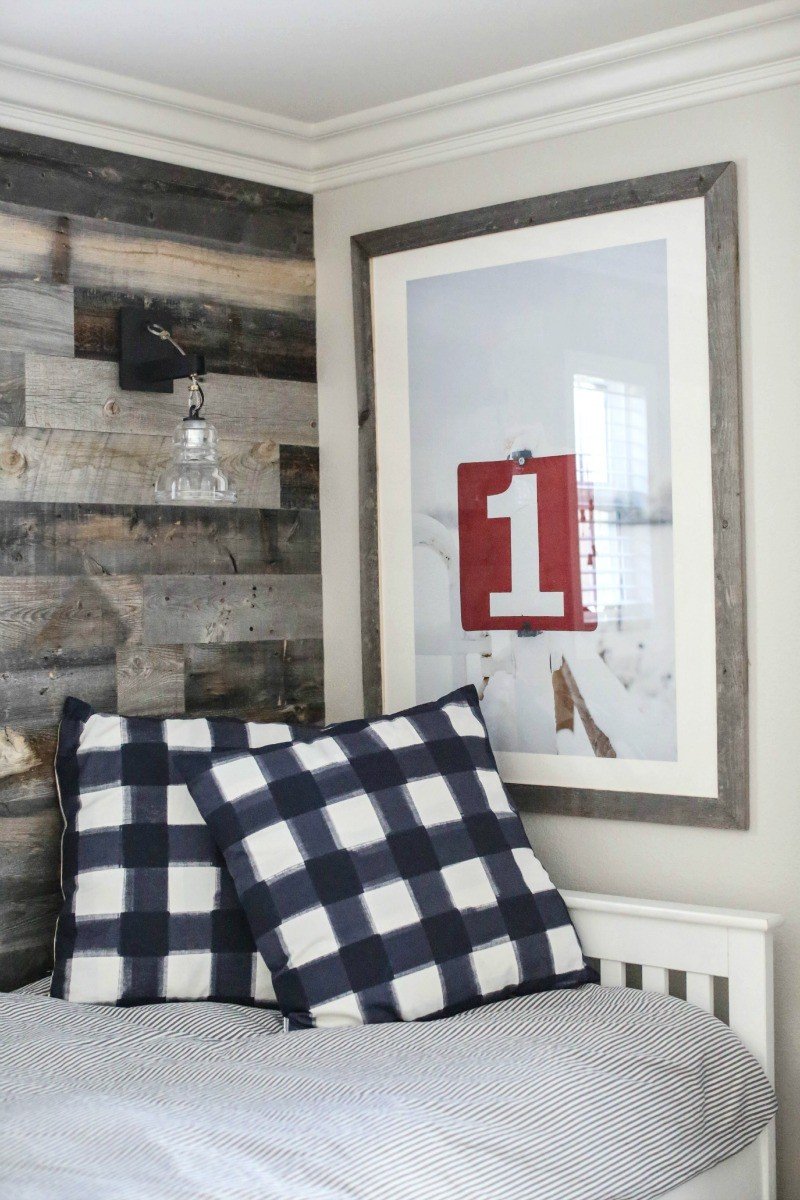 These pillows were the very first item on my design board after deciding to do a reclaimed wood wall. I knew they would be the perfect contrast against that wall. I adore Caitlin Wilson and all of her designs. The Minted artwork was also something Grady helped us pick out. He was draw to all of the black and white photos. And one of his favorite colors is red so this was an easy choice. Love the reclaimed wood frame, too.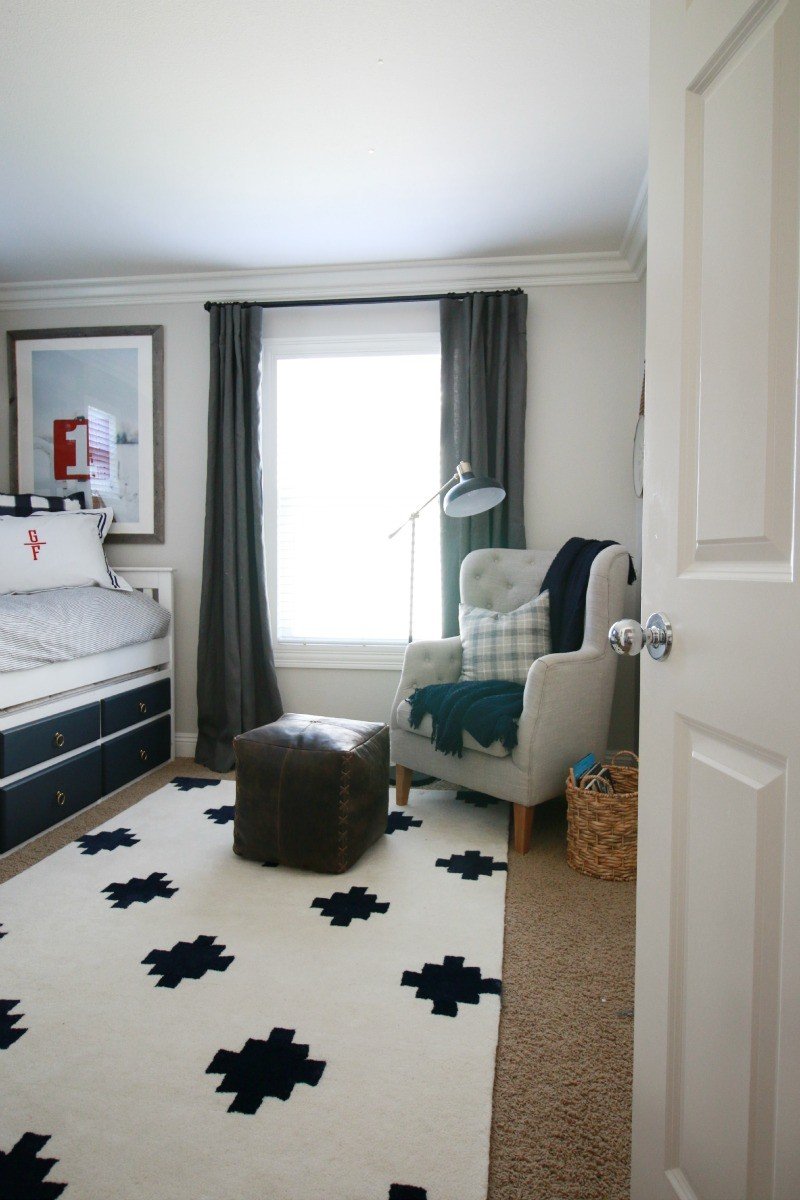 I can't believe I almost went without drapes in here. They really pulled the look together and added such warmth. They also make the room look larger. And the fact that they are lined with blackout fabric makes this momma super happy. There is a chance my son might sleep past 6:00 am. A very small chance.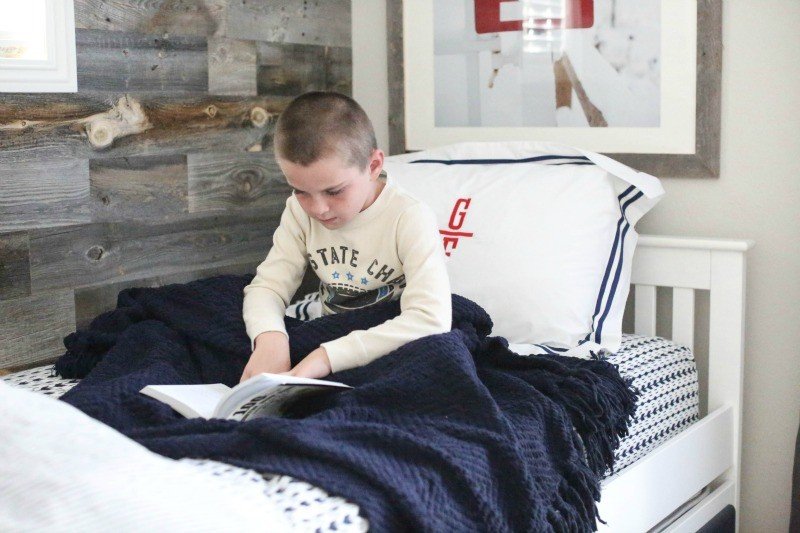 Hands down, these flannel sheets are the softest sheets in our home right now. We all love snuggling in there with him.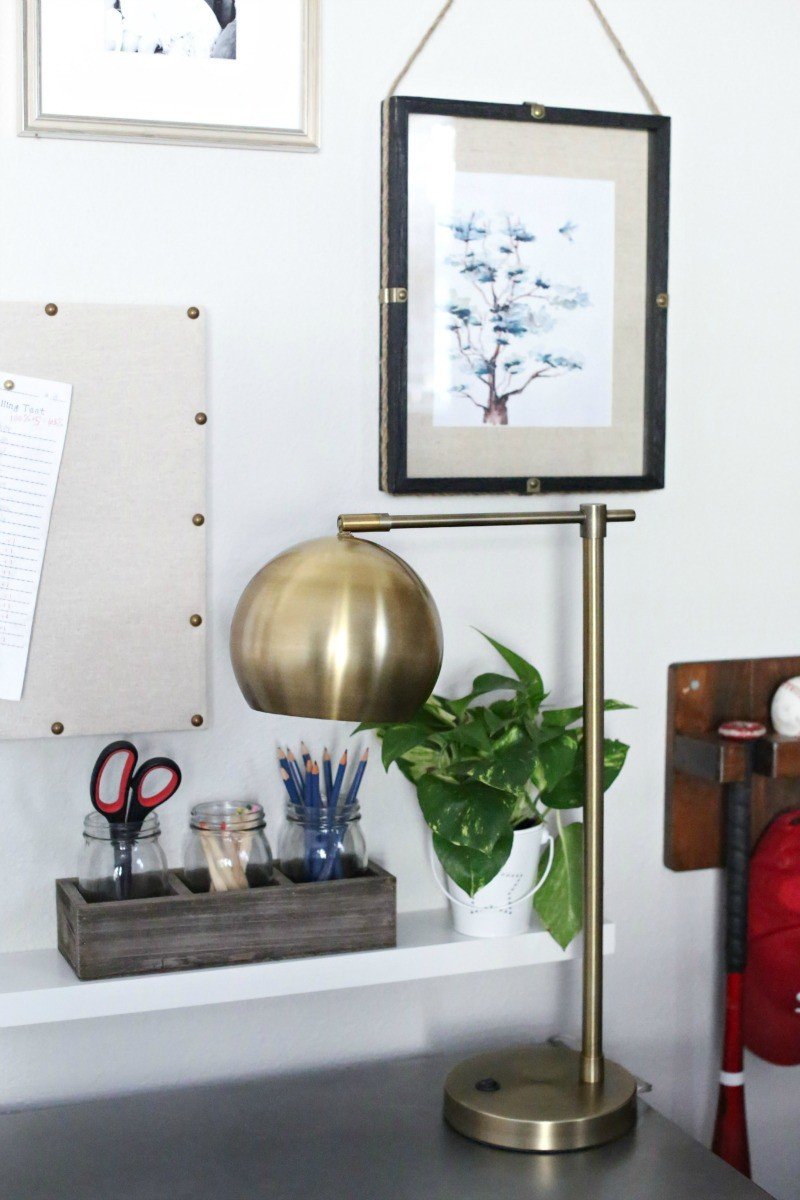 So you might be surprised to know the mason jar box is actually a Christmas decor item! What?! I looked EVERYWHERE for something to fit on the white shelf and was so surprised to find this. I simply turned it around. Bam! Perfect for Grady's scissors, pencils and coloring tools. And I will let you in on a little secret. I wanted to order him blue pencils. I never got around to it. I painted his yellow pencils blue. Yep, it's true. Not sure if I am embarrassed to admit that or proud. Do you call that dedication or disturbing? Hmmm. In any event, he loves them and uses them everyday.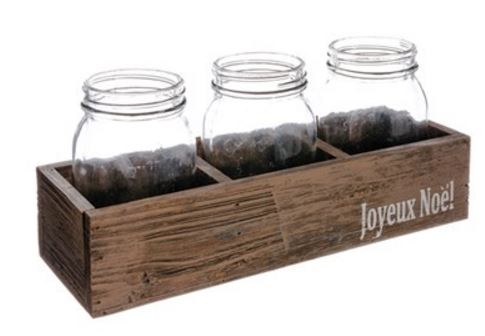 COMPLETE SOURCE LIST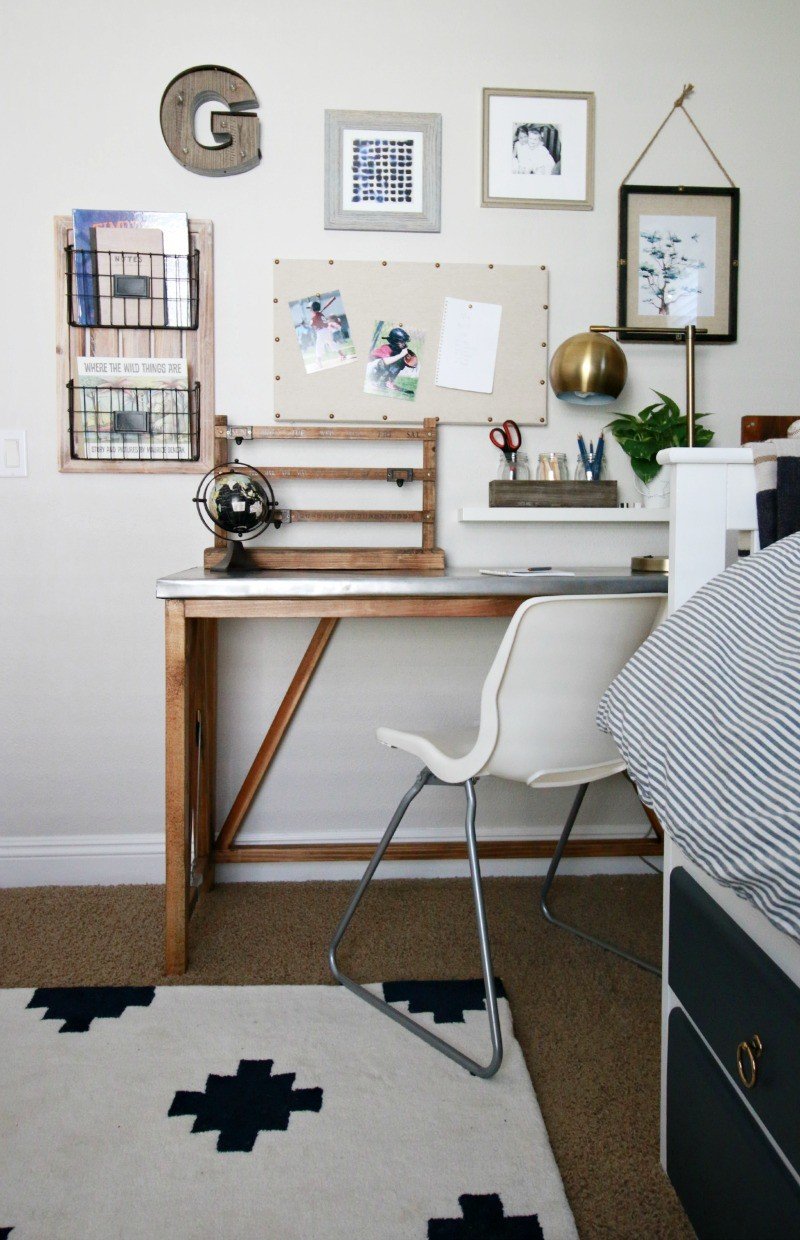 Shop Some Items Here

To see the entire process of putting this room together you can click on any of the weeks below. Thank you again for all of the love and kind thoughts. Thank you for following along on this fun journey. I think I can honestly say we are really happy that we took on the One Room Challenge this year!
Week Two – The Plan & Progress
Week Three – Reclaimed Wood Wall 
Week Four – Lighting & A DIY Industrial Desk
Week Five – Custom Artwork and Textiles
See you back here tomorrow for some super cozy looks!
*affiliate links used