Good morning. I hope you are all having a productive week. We have had non-stop rain which has actually been wonderful. I so appreciate the green hills and the change in weather for us. It's made me want to stay in and get things done around the house. Not sure I have accomplished a whole heck of a lot but I sure have made tons of lists! Back by popular demand is my series called, "Pay this, not that." While you may notice a difference in quality when you choose not to go super high-end, sometimes it doesn't matter at all. Nor would anyone know the difference. And more money left in the bank is always a good thing.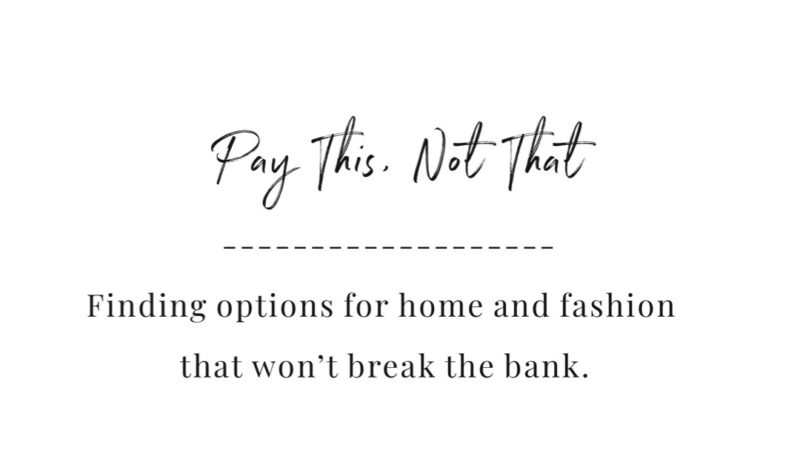 END OF THE BED BENCH
I think every room could benefit from a leather (or faux leather) accent. There is a rich quality about it and a masculine vibe that often helps balance out the light pieces in a room. We just added a bench almost exactly like this to our master bedroom. you can not beat the price. I will be the first to admit that the designer version is truly beautiful. But if the price tag does not work with your budget, I think the alternative is a beautiful option.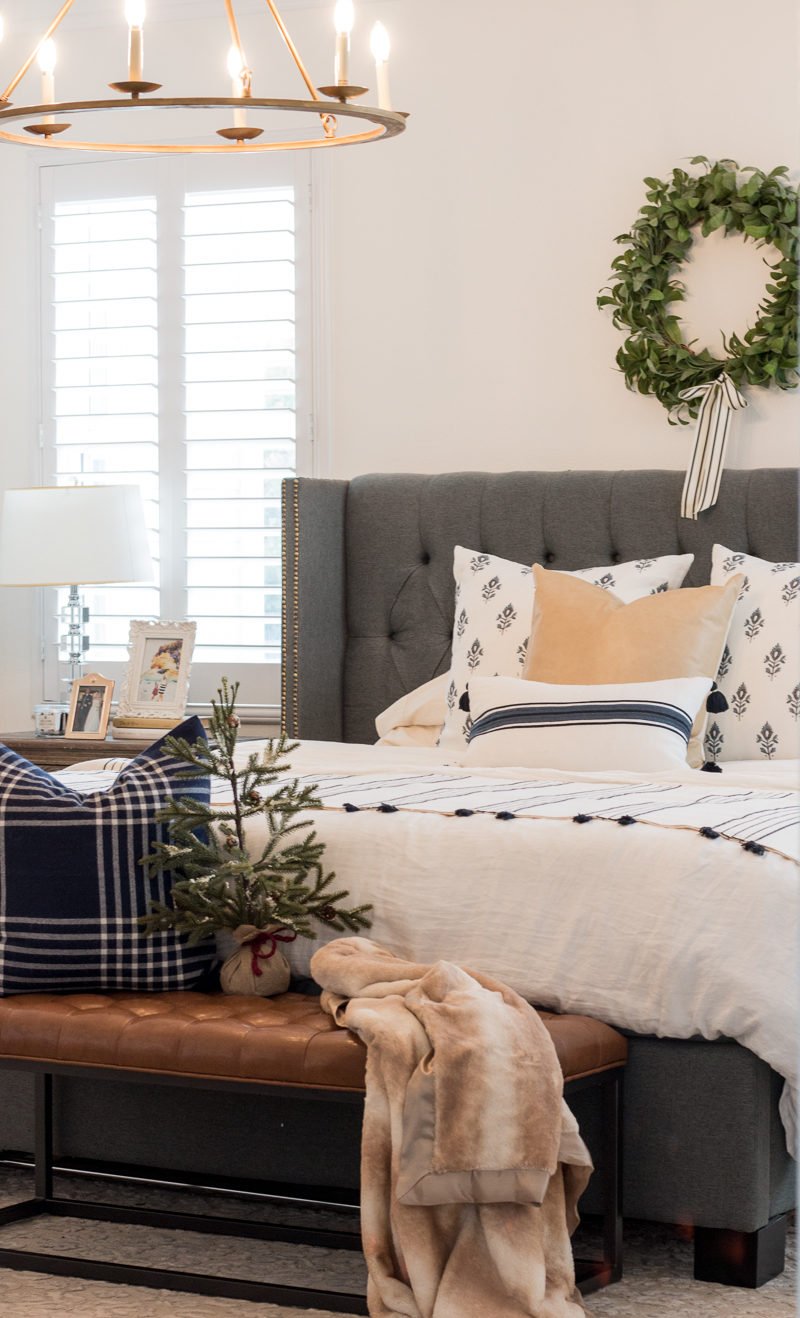 Here is the bench we recently added. I LOVE it. It's been a wonderful addition. I actually wish I had known about the longer version as I might have gone with that. Our chandelier is from the first Pay This, Not That. Such a steal.
CHIC LITTLE WALLET

Let's be real for a moment. There is no question a $17 wallet will look or feel like the Louis Vuitton original. But, hello! That savings? Ummmm. Sign me up. A few friends have the Neverfull bag and have bought the look-alike wallet just to toss in there. I might even pick one of these up for myself. At $17 I am willing to give it a whirl. For reference, the less expensive version is about the size of an iPhone. I found a used version of the real thing here.
RATTAN CHAIRS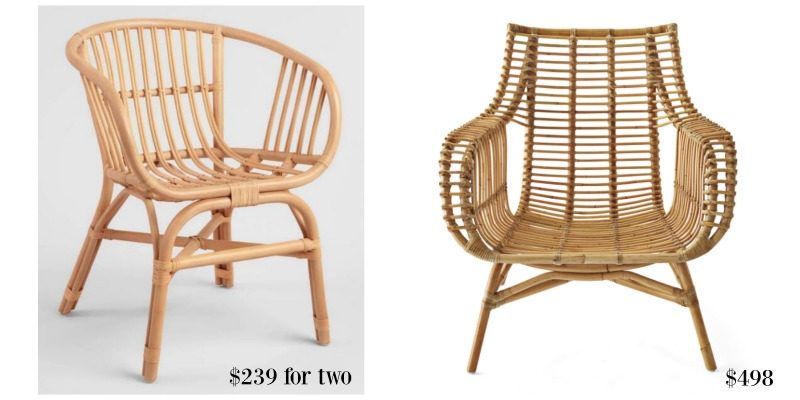 Texture, texture, texture. I do believe that people often look the importance of mixing textures when designing a space. Rattan offers such warmth and interest to a room. While you can spend close to $500 for the Serena & Lily version, you can add two to your room for just $239. The scale is a bit smaller but that may actually work in your favor if you space is not huge. Add a pretty cushion or toss pillow and you've elevated your room just like that.
I noticed the Target version is currently on sale for $118! That's a great deal.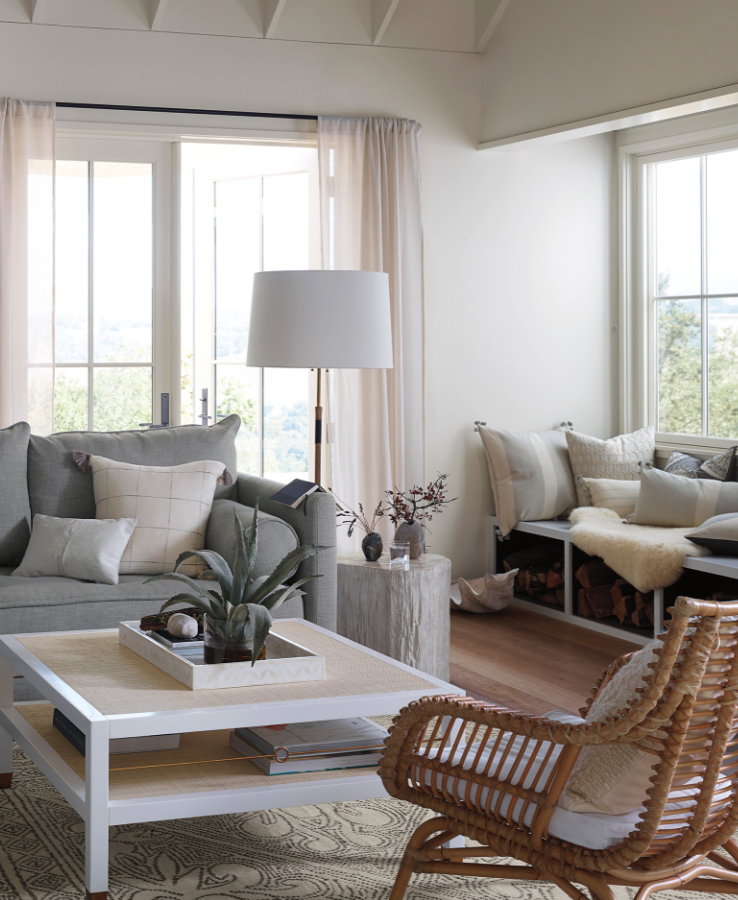 via Serena & Lily
Here is a great example of how much the texture of the rattan adds to this room. If you cover it up your hand, sure the room is pretty, but when you add that into the space it's so much more interesting and rich.
TIMELESS LOAFERS

Let's talk loafers! I adore a classic black loafer. They never ever go out of style and look beautiful with any Fall or Winter look. Honestly, a shoe like this can be in your closet for years always be on point. The Gucci version is well over what I would ever pay, but this version is just as pretty and receives wonderful reviews.
IN REVIEW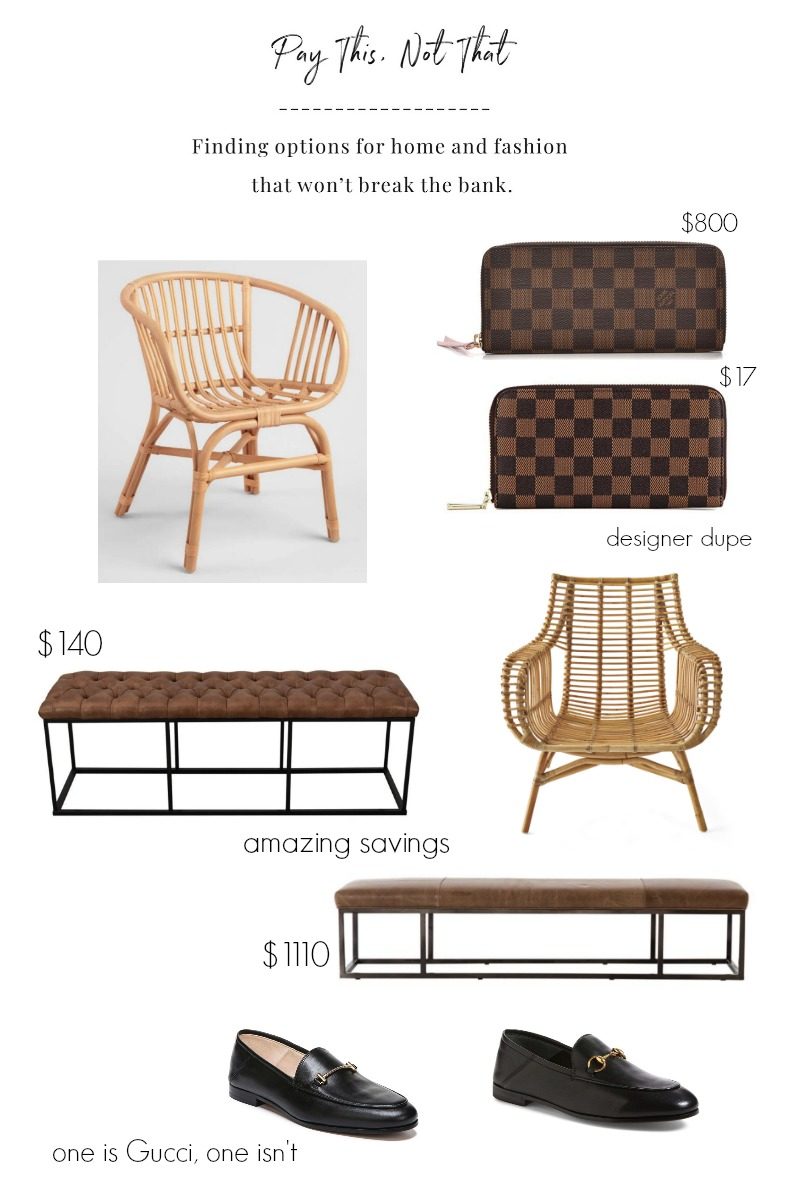 I hope this was helpful. I'll be working on my next installment so if you are trying to track down a better deal on an item, let me know.
The plan is to hang our master bedroom drapery panels today. Wish me luck. I can't wait to share an update with you all soon. Make it a great day. If you are local, stay warm and cozy.
PAY THIS NOT THAT SERIES