Last weekend, my husband and I snuck away for a staycation at the Lido House in Newport Beach. We had originally planned to fly to Las Vegas which we do once a year. But in light of all that we have been through lately, this was our first opportunity to escape for a bit and exhale. We decided staying closet to home without any travel sounded wonderful. It was just what we needed. This happens to be a brand new hotel nearby and I thought it would be fun to show you a peek inside. Let me show you around the Lido House.
WELCOME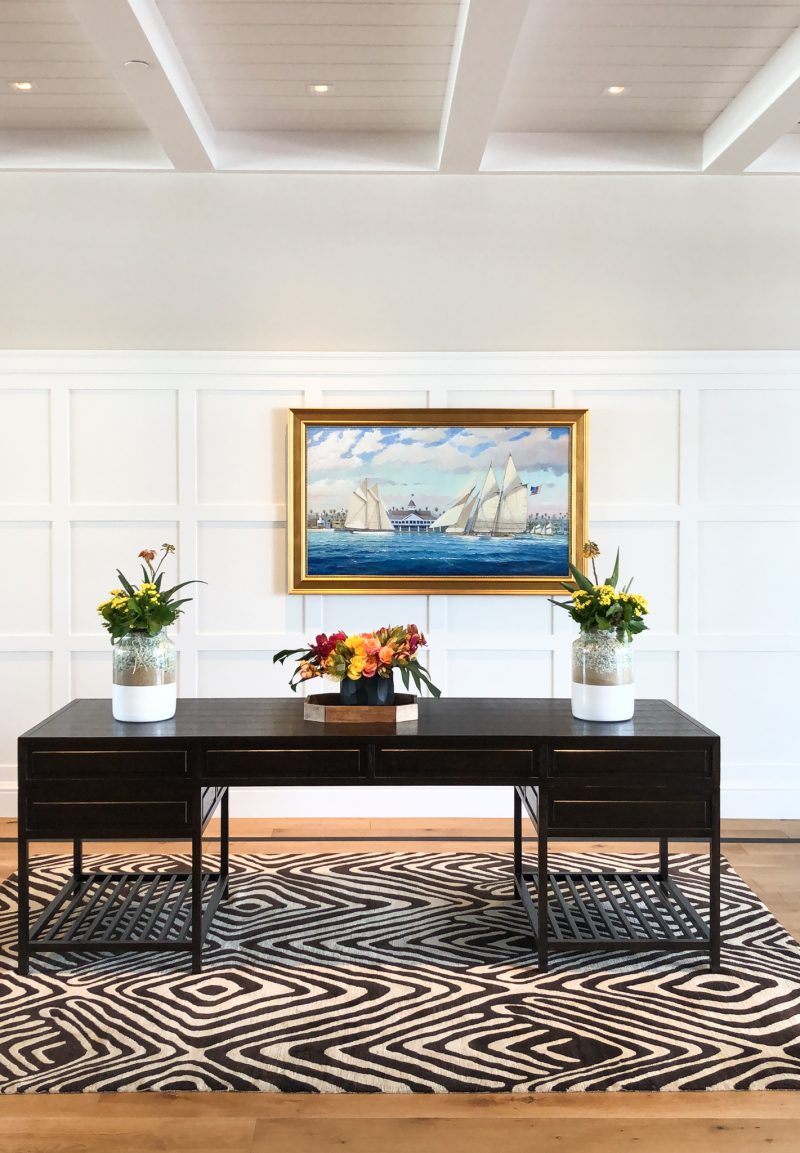 The moment I walked through the doors of this boutique hotel I was in love. Every inch of it is so well done. Even my husband agreed. The designers and architects did a phenomenal job. The lobby makes you feel like you are stepping into someone's gorgeous home.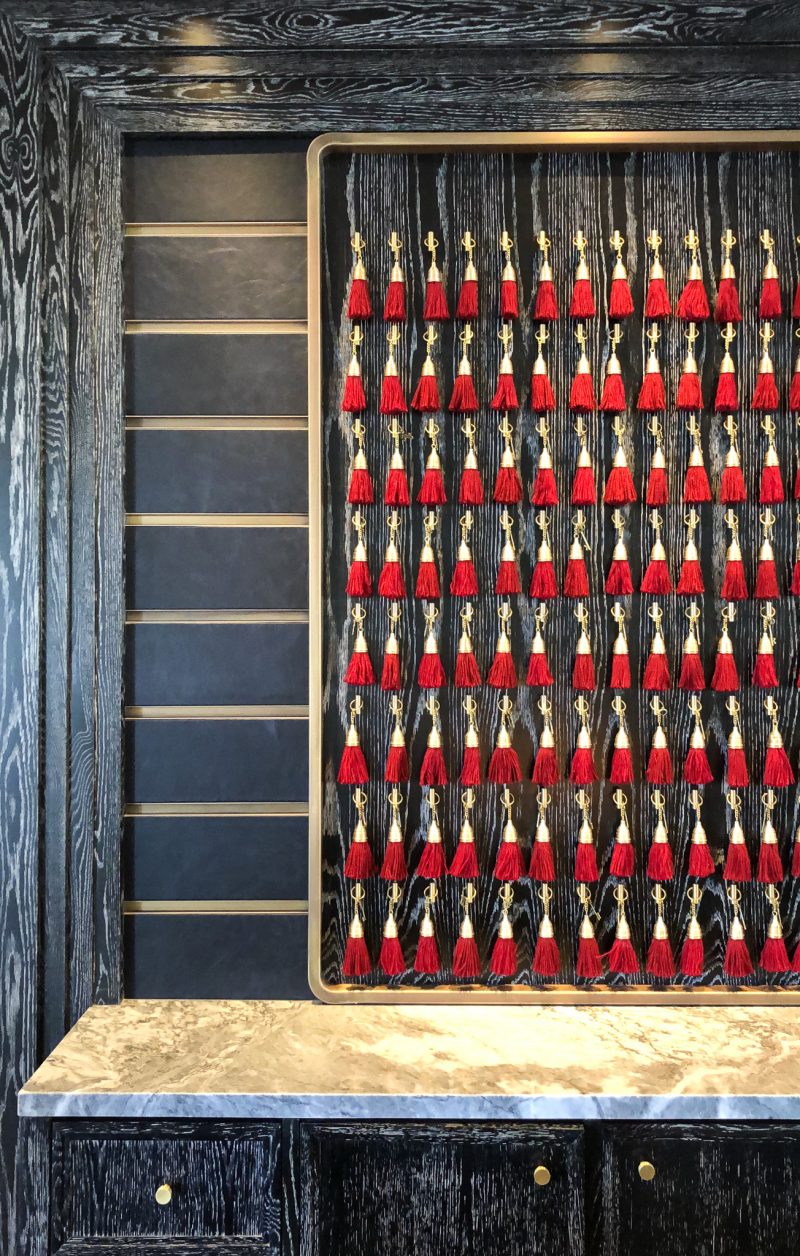 The old-fashioned brass room keys behind the front desk are so charming. It's little details like this that set the hotel apart.
HIGH DESIGN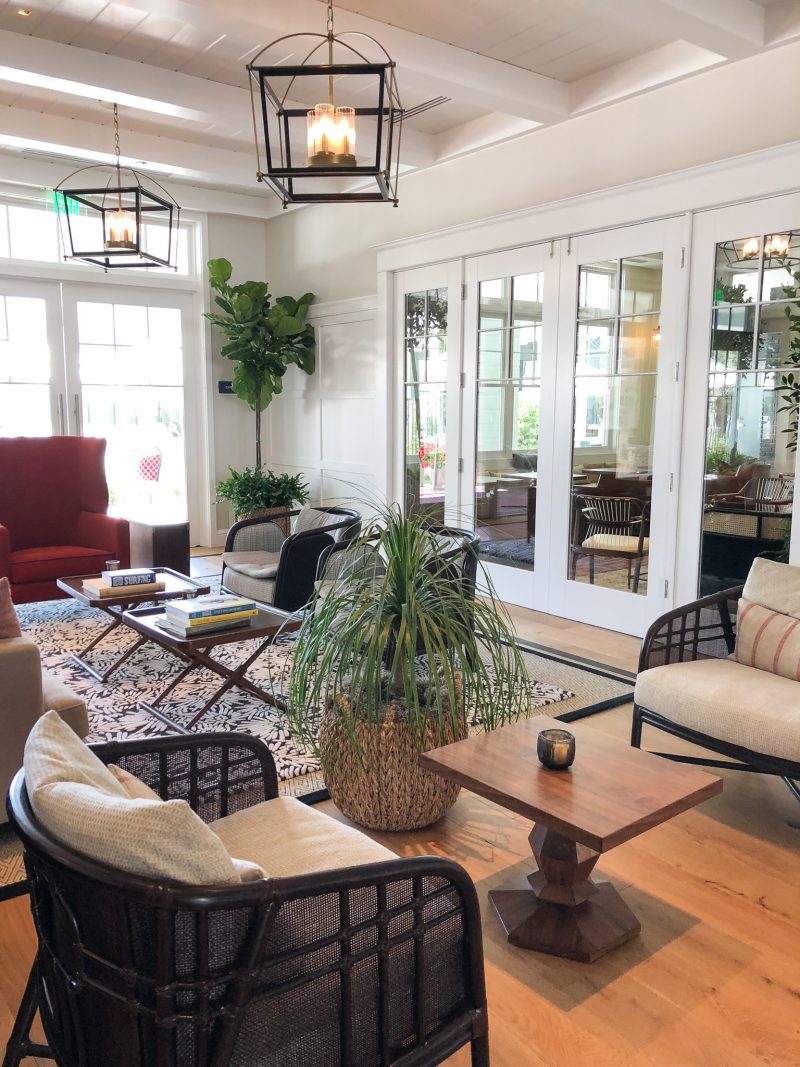 It really does feel like a beautiful residence. I couldn't stop taking photos. The layered rugs, the two coffee tables . . . so many design moments to consider for your own home. I love those pendants. Thought this had a similar feel.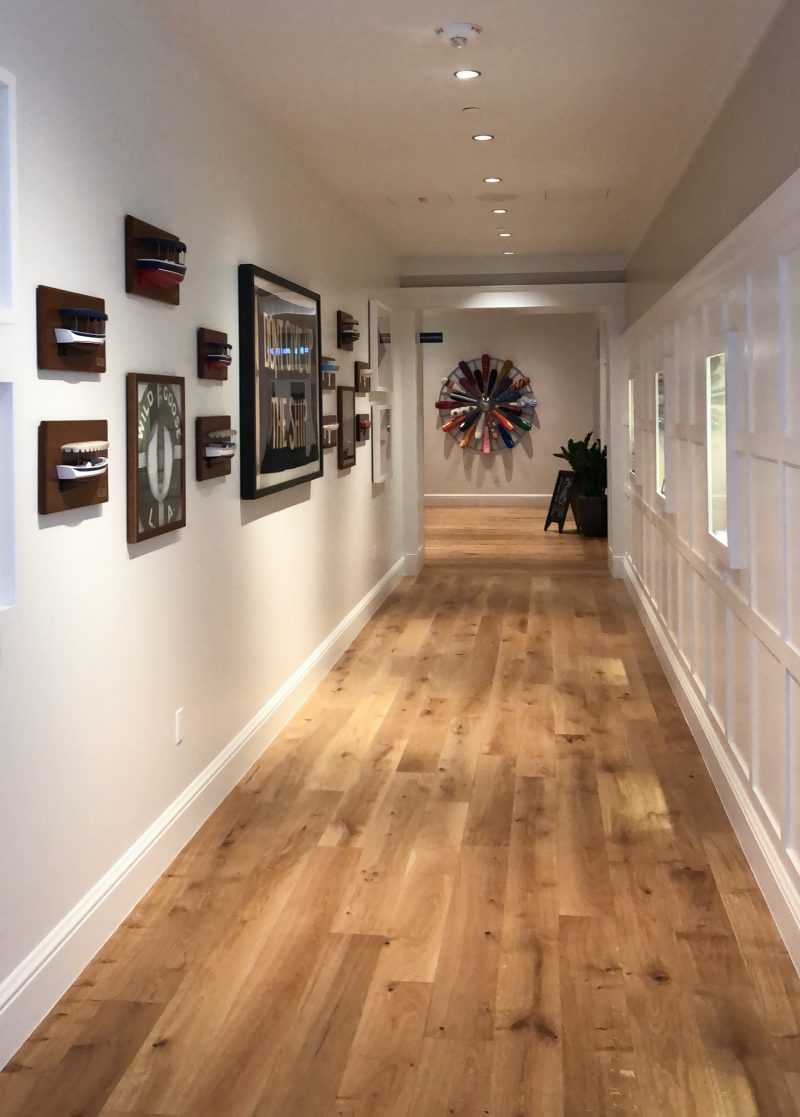 CHARMING ROOMS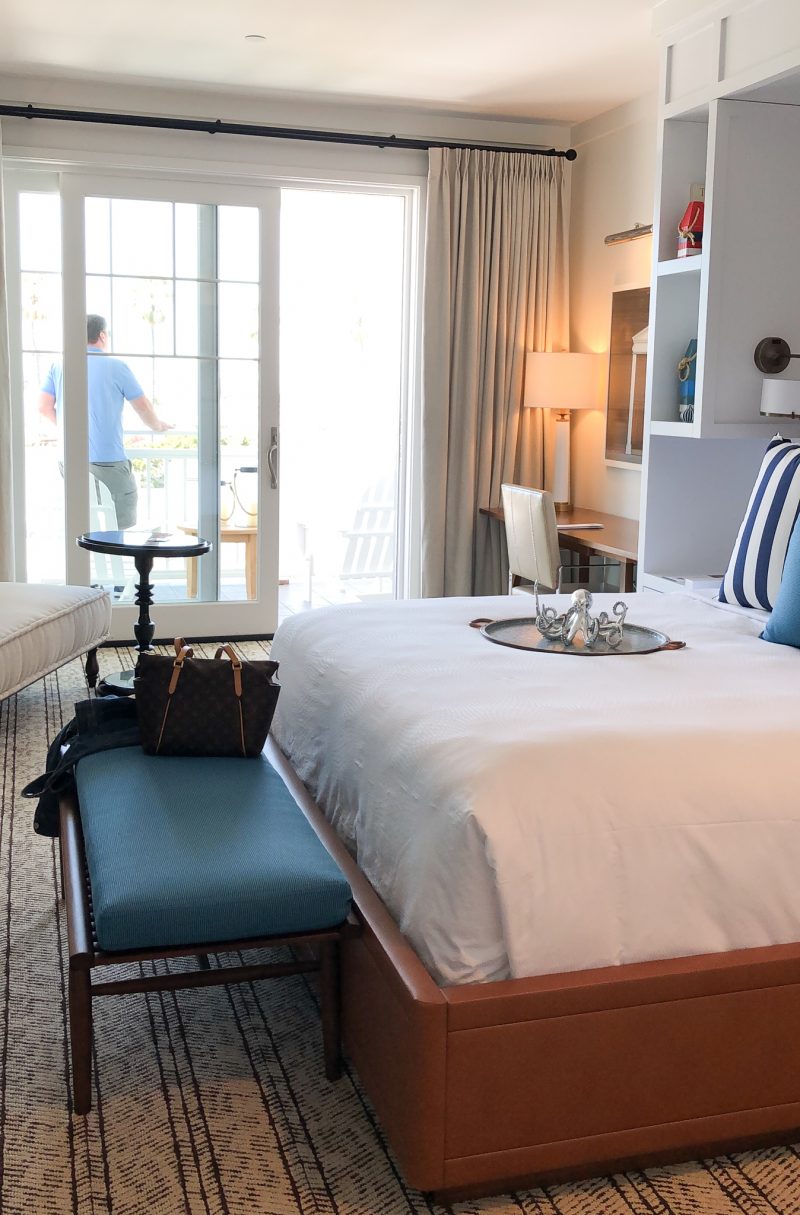 The rooms have a definite nautical feel and are appointed with shiplap, pretty built-ins and gorgeous lighting. You can't beat the ocean views and the view of the pool below. We were on the fourth floor and loved being higher up. I do wish they had coffee makers. Maybe they will add those soon!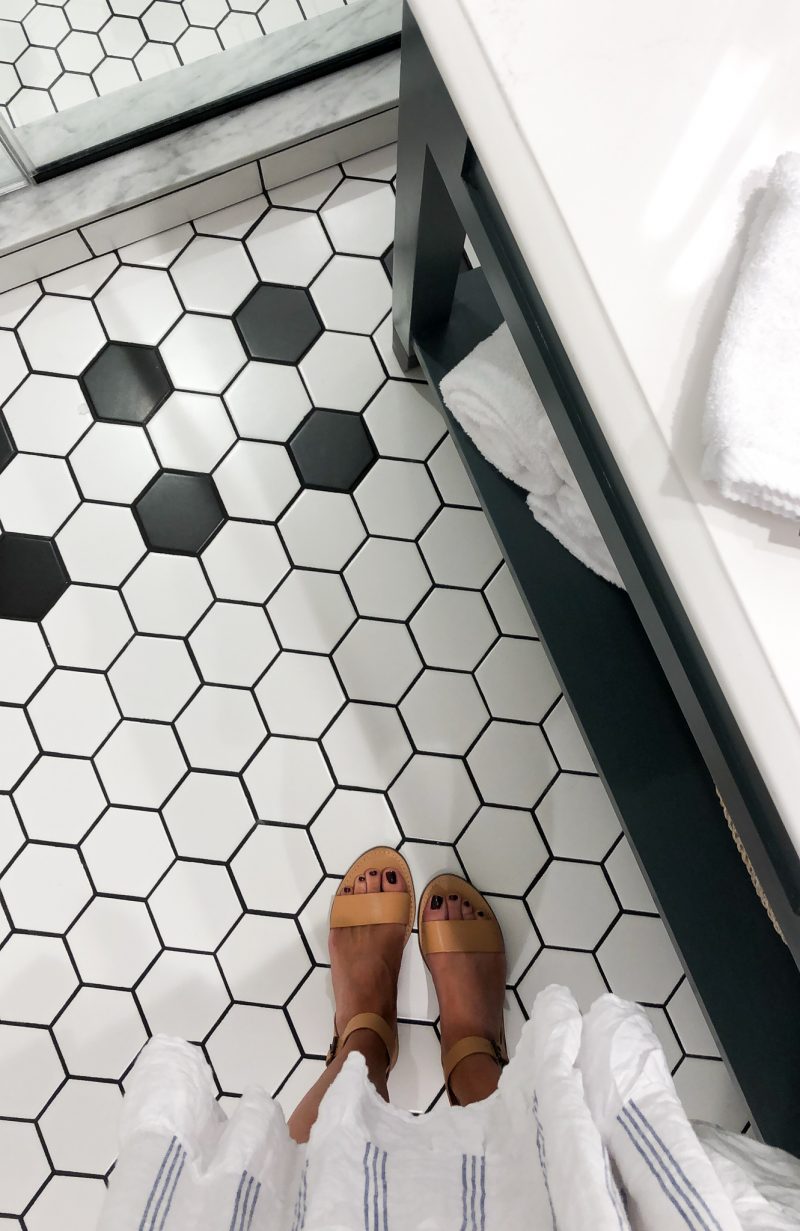 The bathroom is really pretty and a beautiful blend of materials. I loved the black and white classic tile.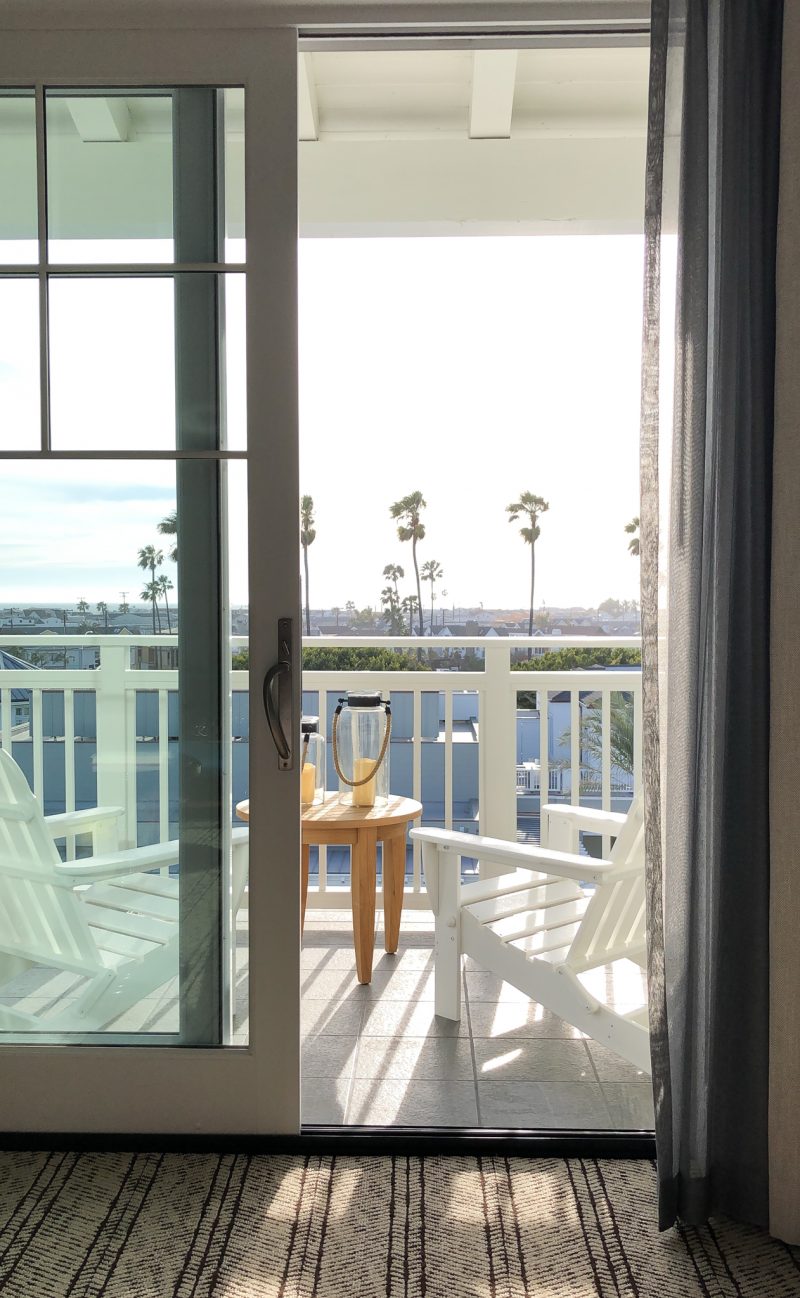 THE GROUNDS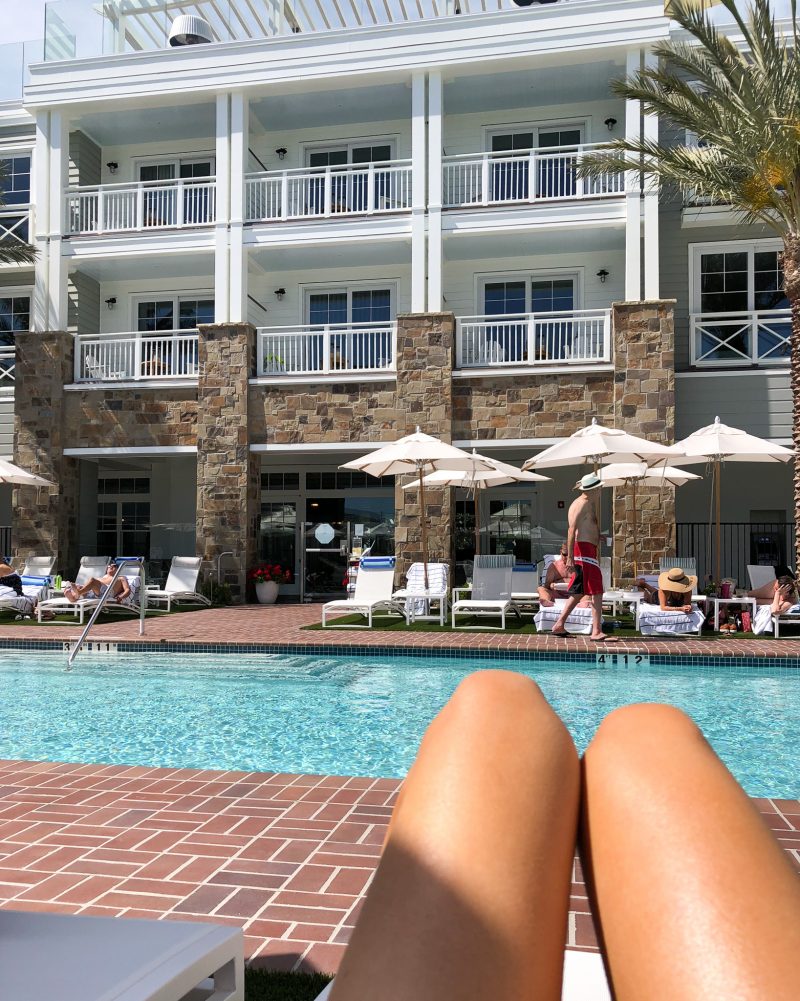 To celebrate my husband's birthday we spent our days relaxing by the pool and enjoying bike rides down to the beach. The craftsman style of the hotel is beautiful and so well done. Current faves: one piece | bikini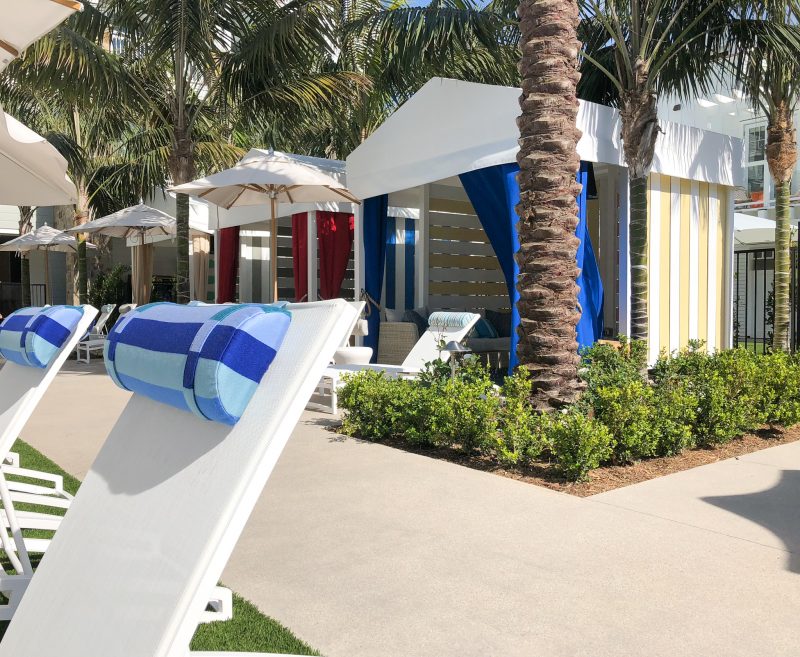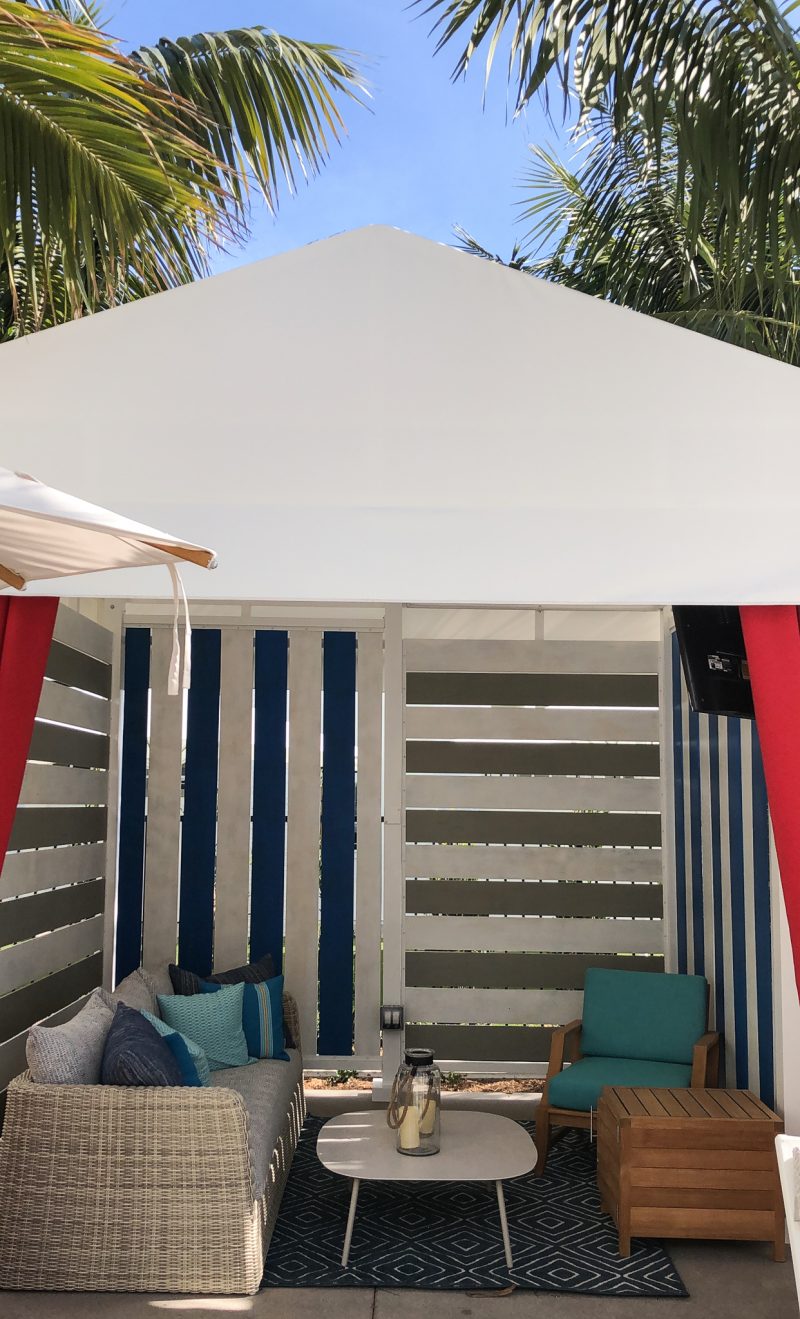 COFFEE ANYONE?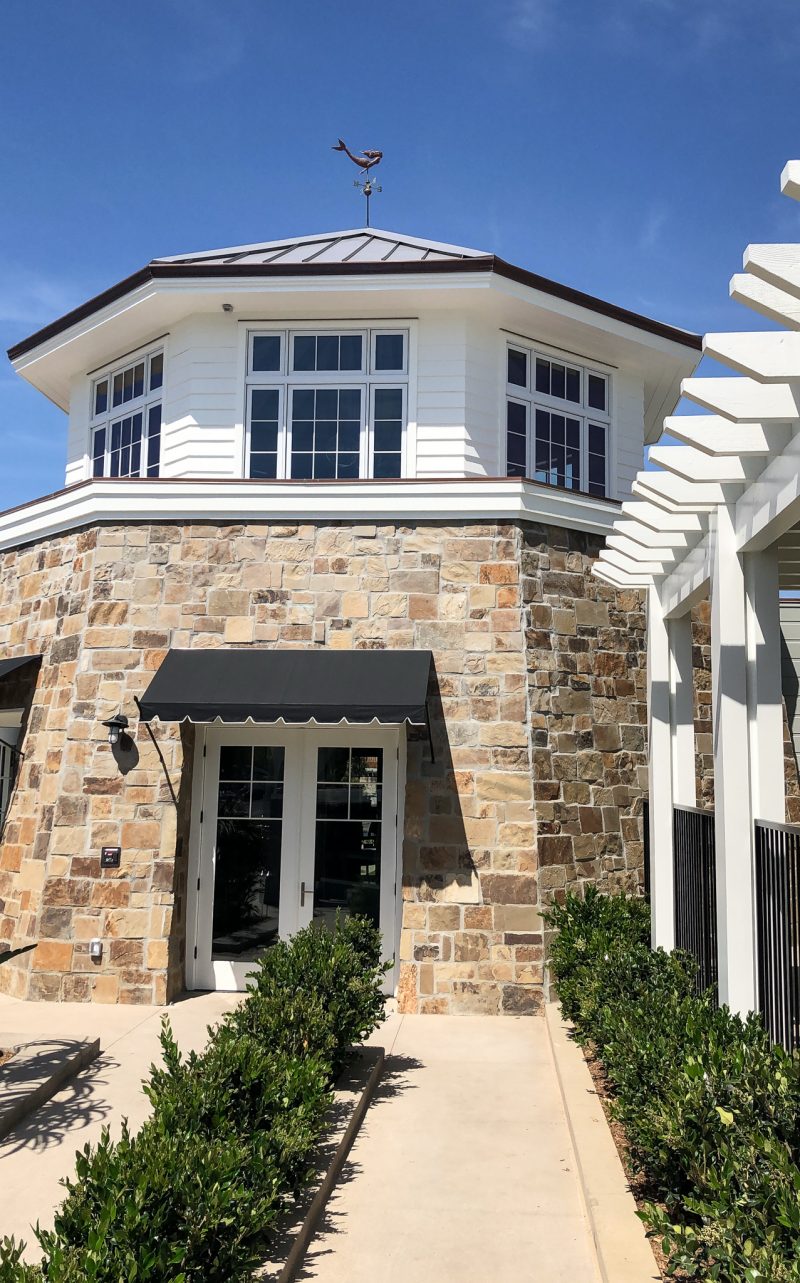 Located on the corner of the hotel is Crew Coffee + Cremerie. It is brand new so the ice cream portion was not yet available when we stayed. Great atmosphere and a fun spot to pop in before heading to the beach.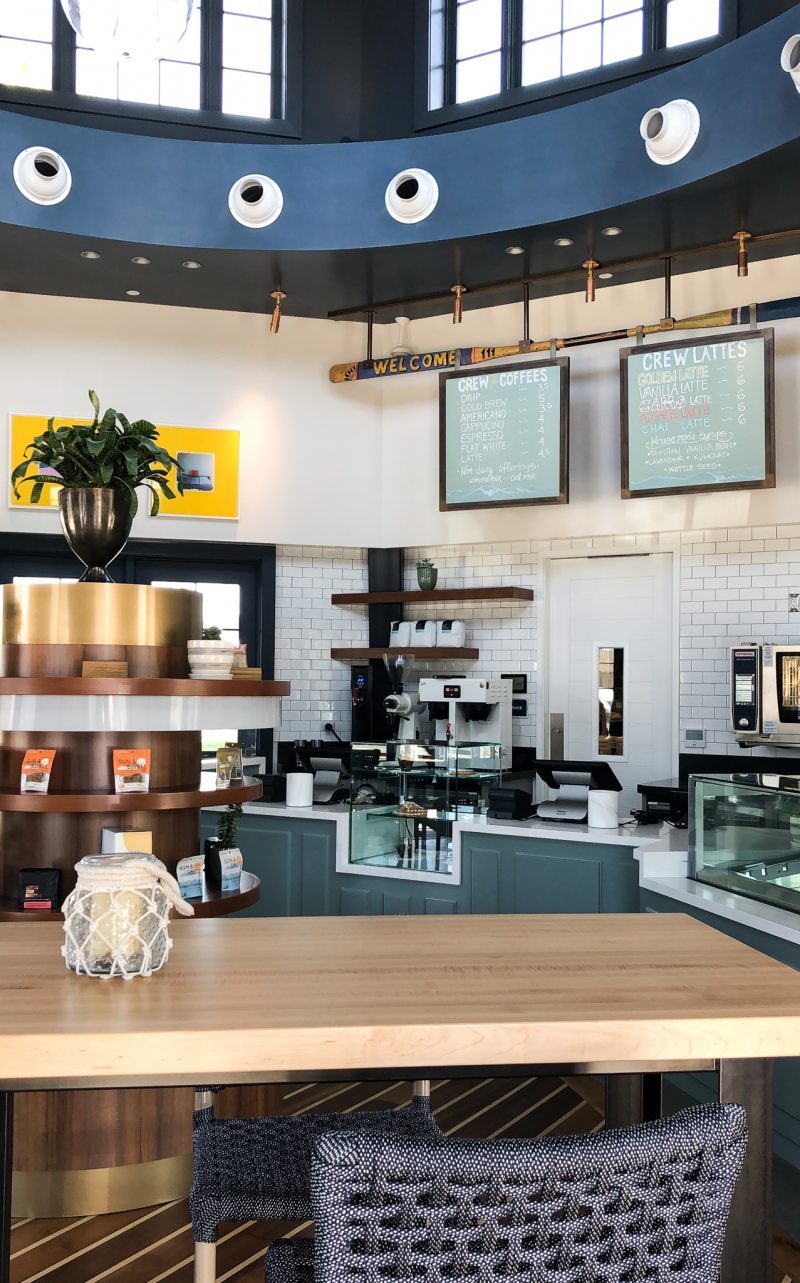 THE RESTAURANT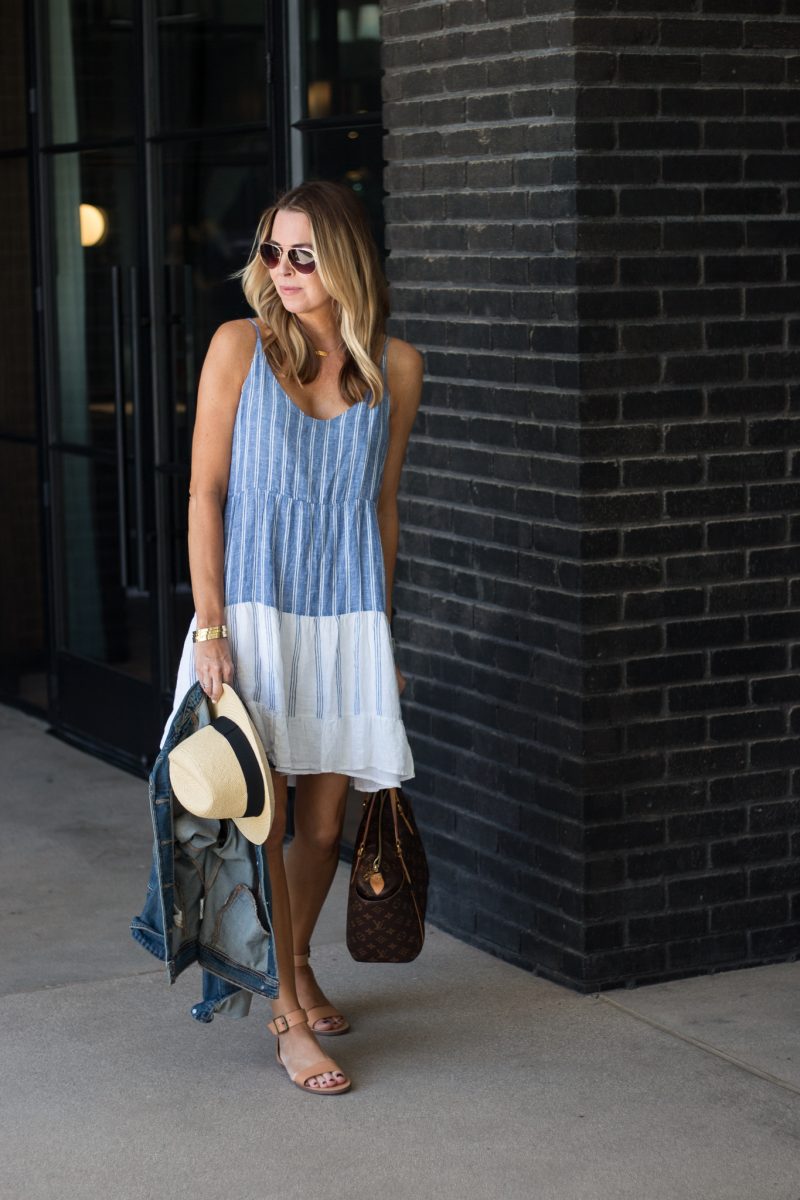 dress | sandals | jacket | hat 
After dropping our bags the first day we headed down to The Mayor's Table for lunch.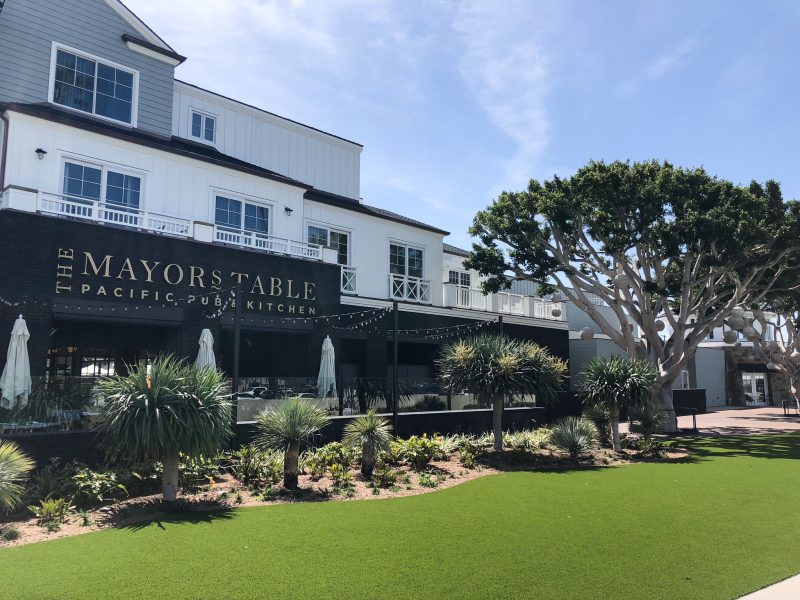 The Mayor's Table is the main hotel restaurant. It's the new hotspot in town and the bar is definitely a fun scene in the evenings.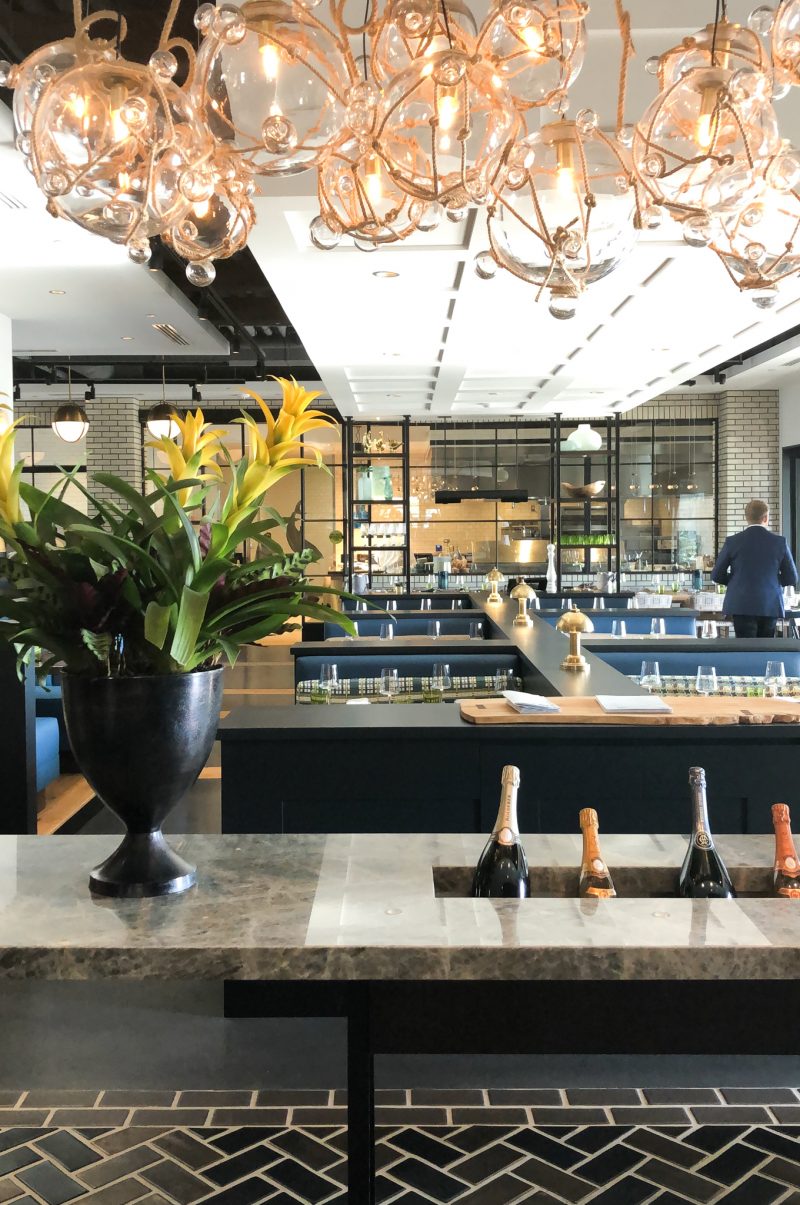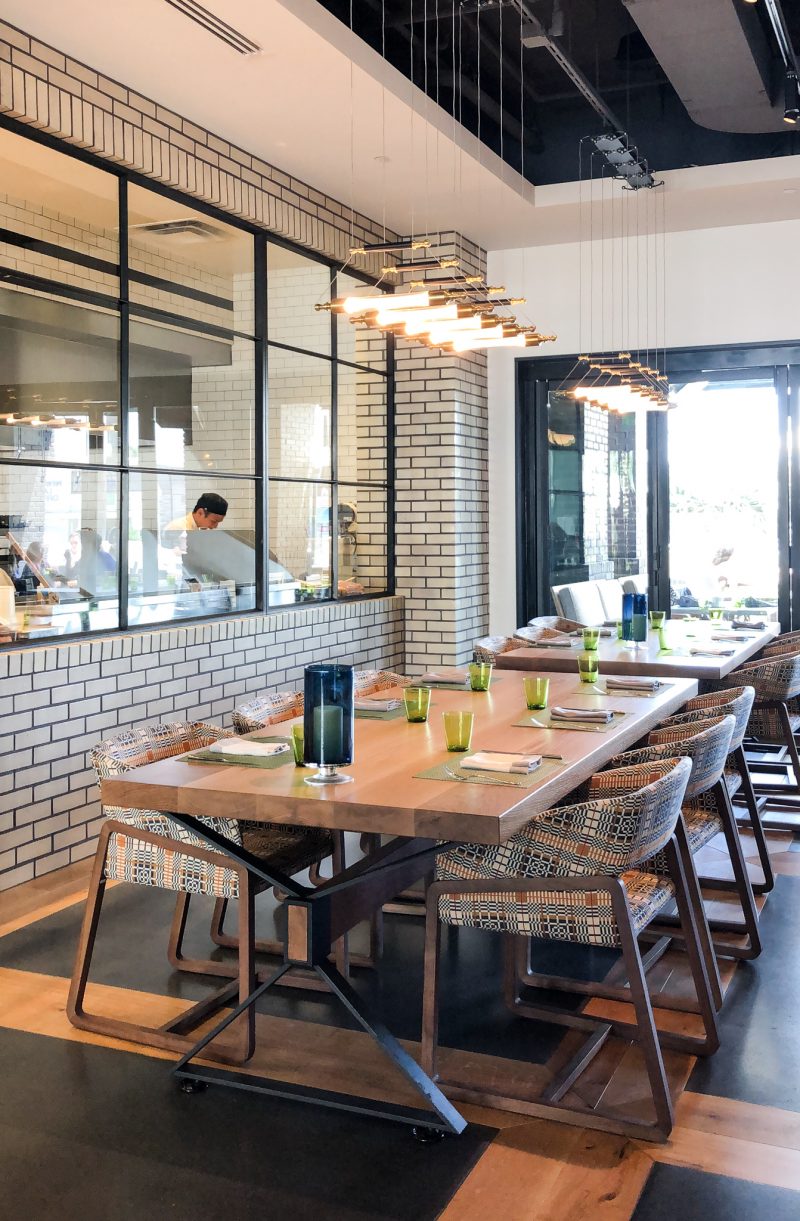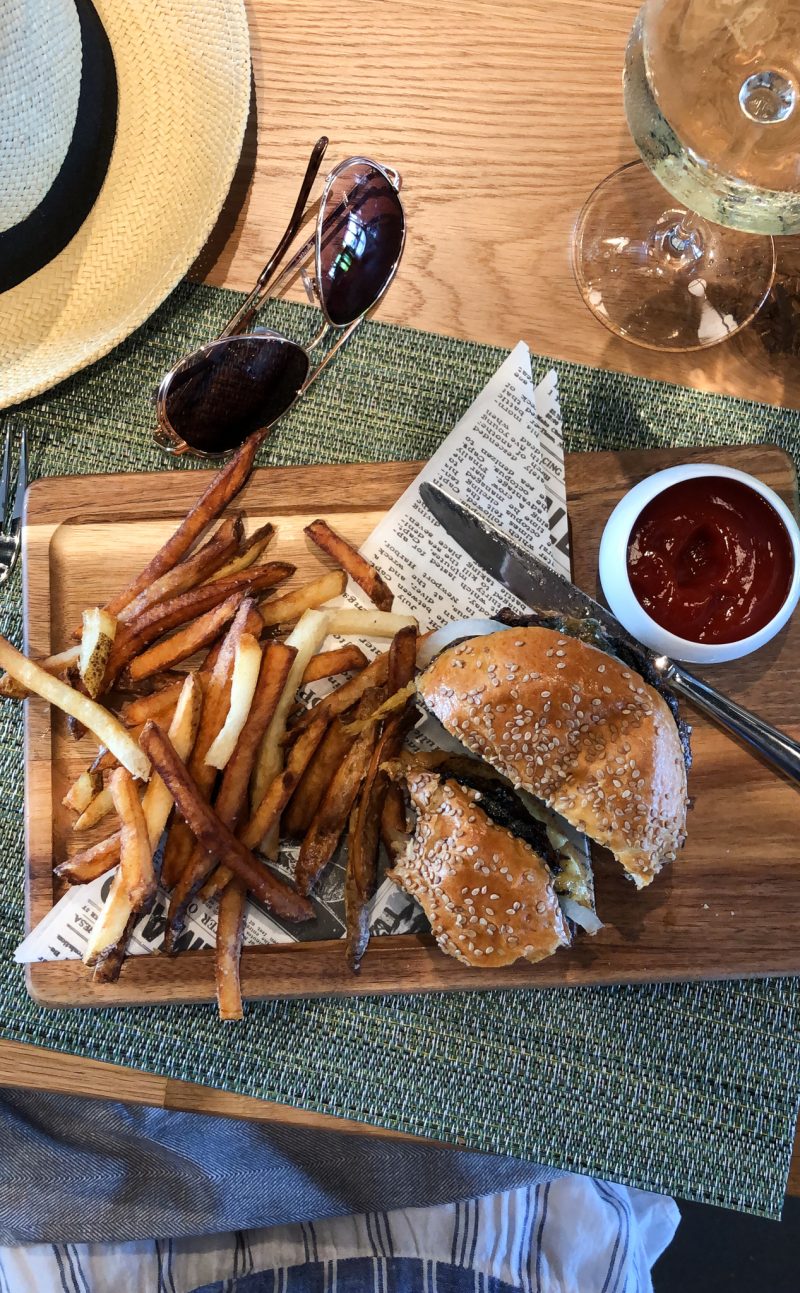 While not officially on the menu yet, the burger is amazing. Having only been open for a few weeks, the menu is still small but will grow with time. The food really is excellent.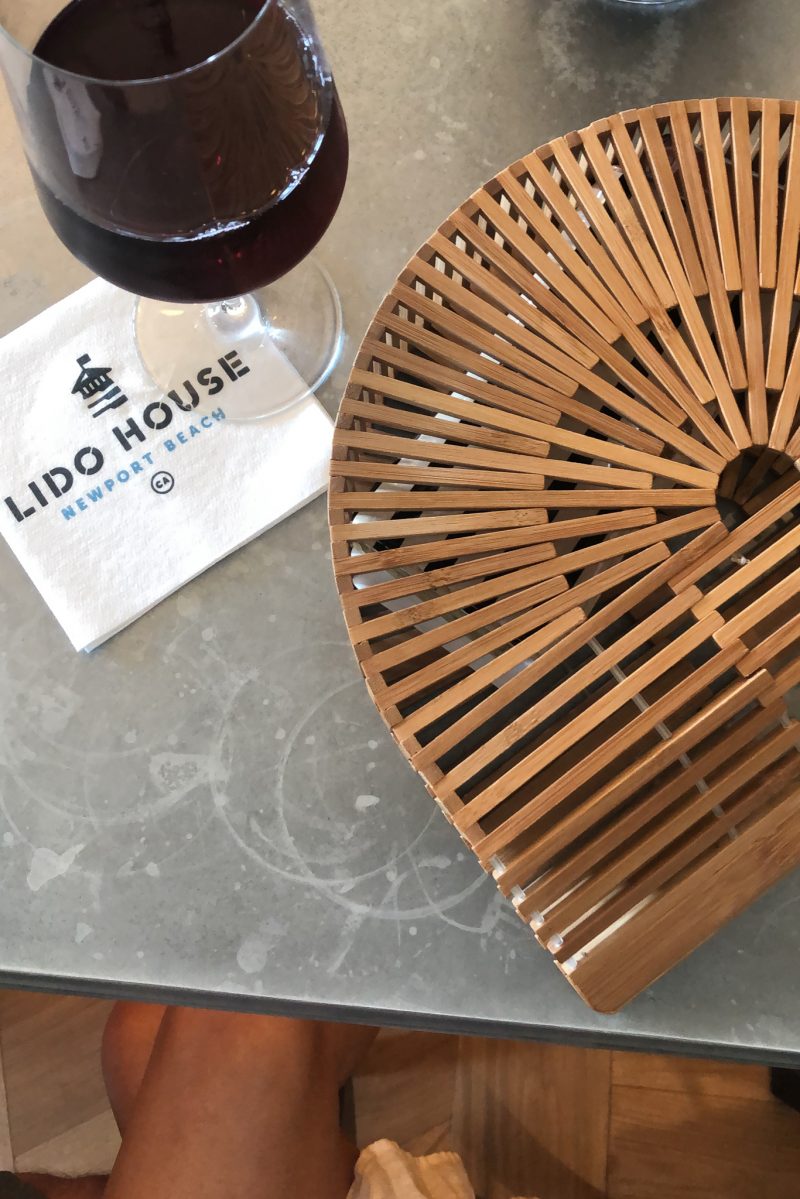 We felt comfortable heading into the bar in s swimsuit and coverup after the pool in the afternoon, but it was definitely a dressier scene after dinner. This girl loves to get dressed up so tossing on a dress and feeling like me again felt really good. We all go through seasons of life that are straight up overwhelming and this has been one of those seasons for us.
LIDO MARINA VILLAGE
A very short walk away is the Lido Marina Village. A darling area of town with high-end shops and restaurants. It's this mural that made me realize we had made the right decision for our staycation. This has been my mantra lately. "We cannot control the winds, but we can adjust the sails." Isn't that the truth. Something to really take in and think about if you are in the middle of your own storm right now.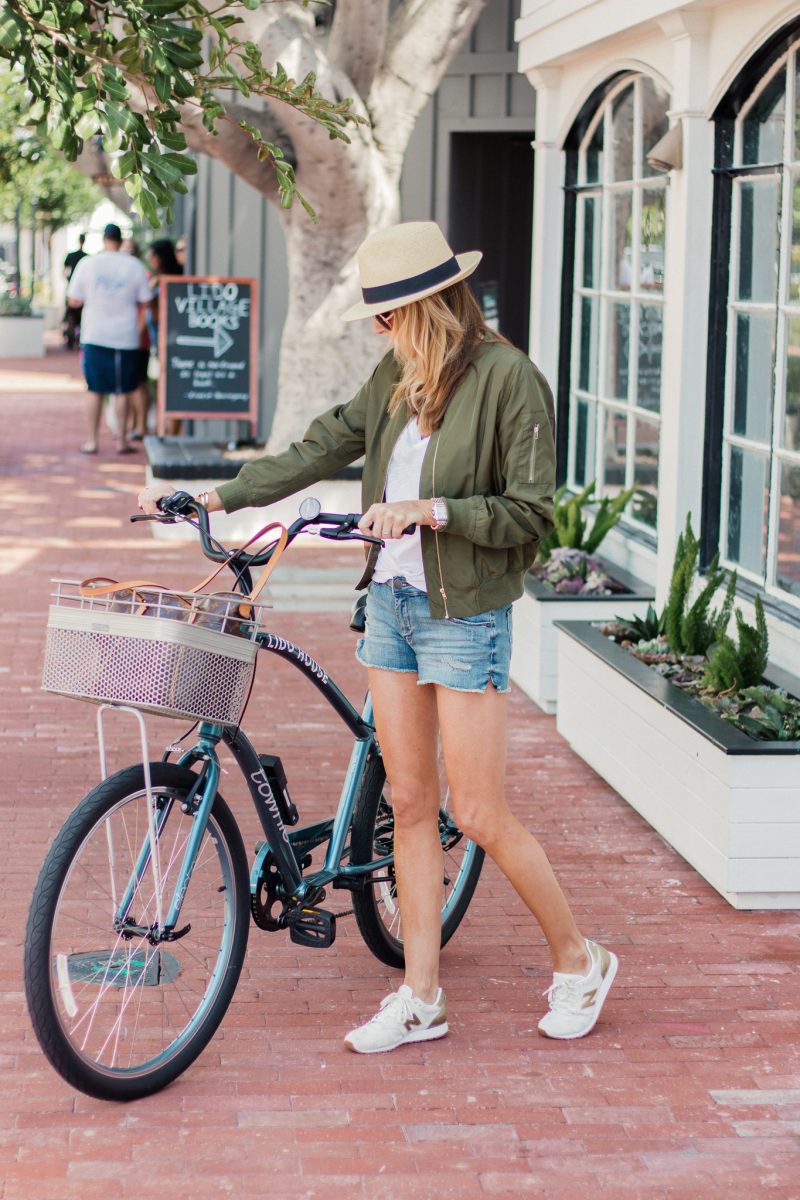 shorts | jacket | t-shirt | sneakers | hat | sunglasses
We could not have asked for better weather. It was in the 70s all weekend and the hotel lets you take out these bikes. So. Much. Fun. Riding a bike instantly puts you in a good mood. We took them out each day and loved heading down to the boardwalk. We hit up all of our favorite spots from our single days and our early dating days. To see more of what I wore on our vacation, go here!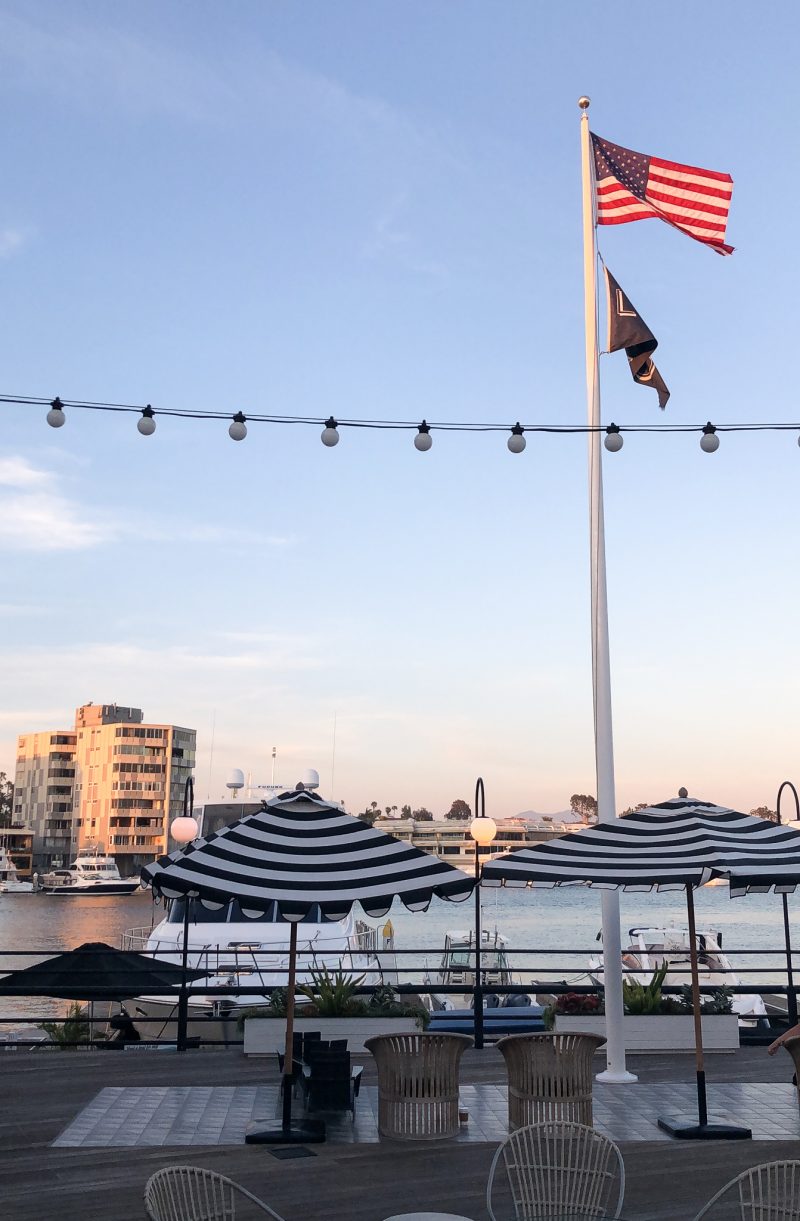 There are so many great restaurants nearby. It's almost hard to choose. And the area is just so charming in the evening.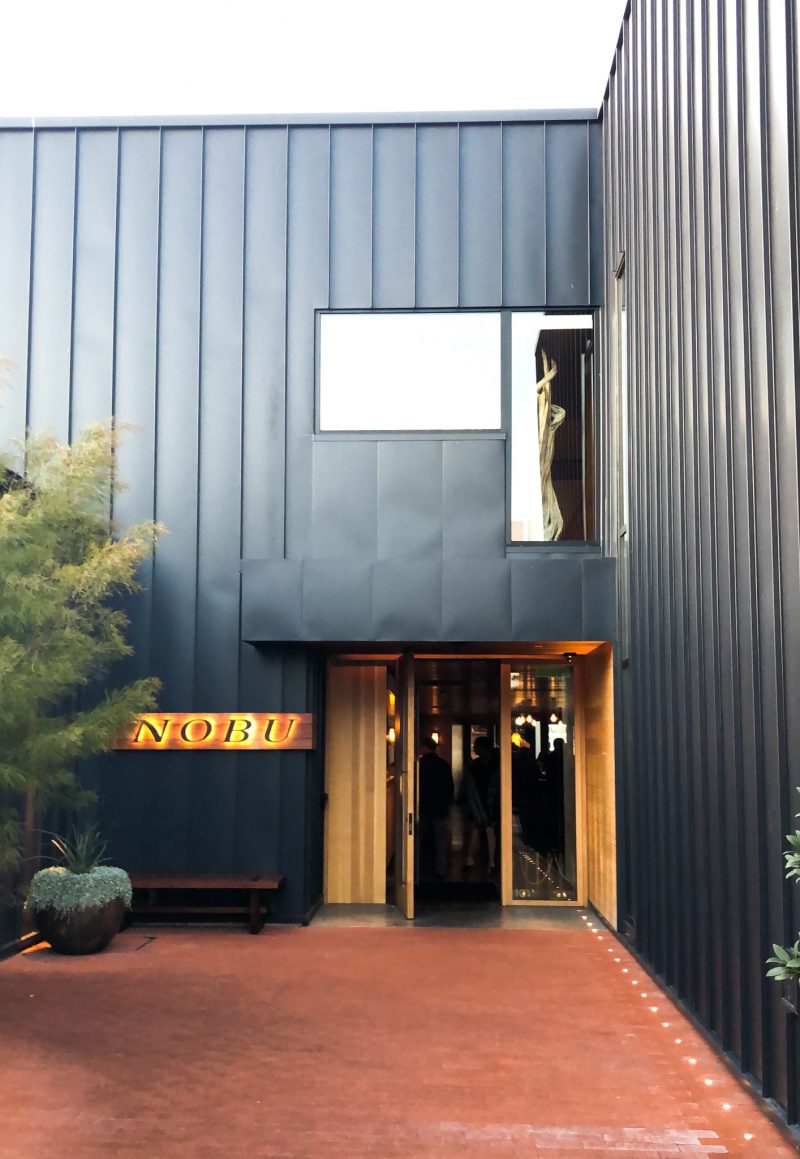 To celebrate my husband, we made reservations at Nobu. It's not an everyday spot for us and is quite pricey but AMAZING food and so fun for a special occasion. Highly recommend asking for a table outside overlooking the marina. It's a beautiful view. The service is excellent. We enjoyed every second of our night out here. The next night we ate at Bottle Works. It's a farm to table restaurant and delicious. We will definitely go back.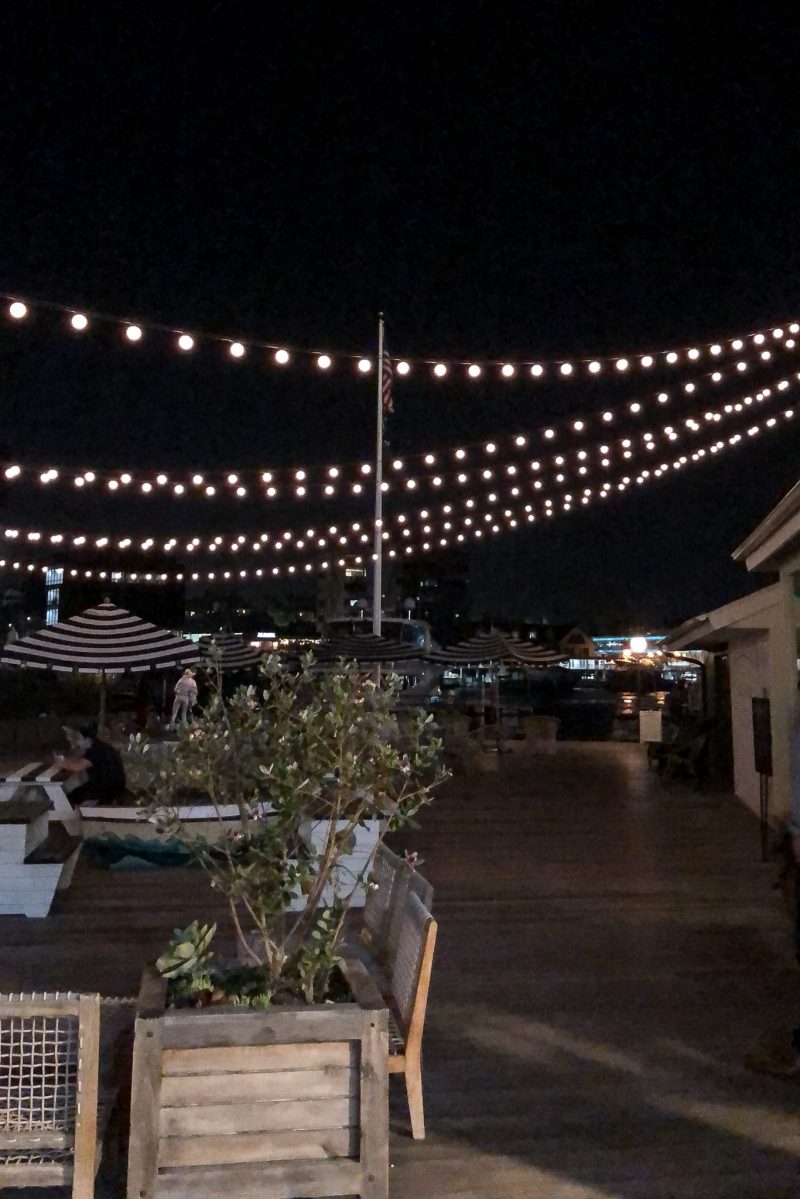 BEACH TIME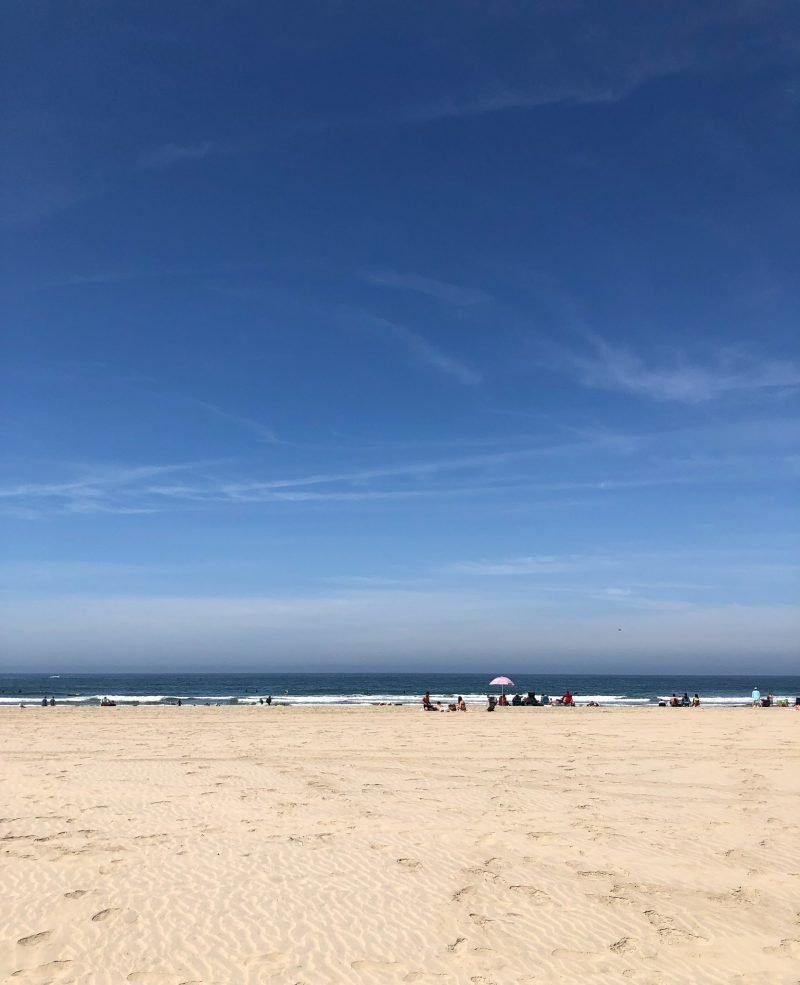 The beach is just a five-minute bike ride away. Salty air and feet in the sand. So good for the soul.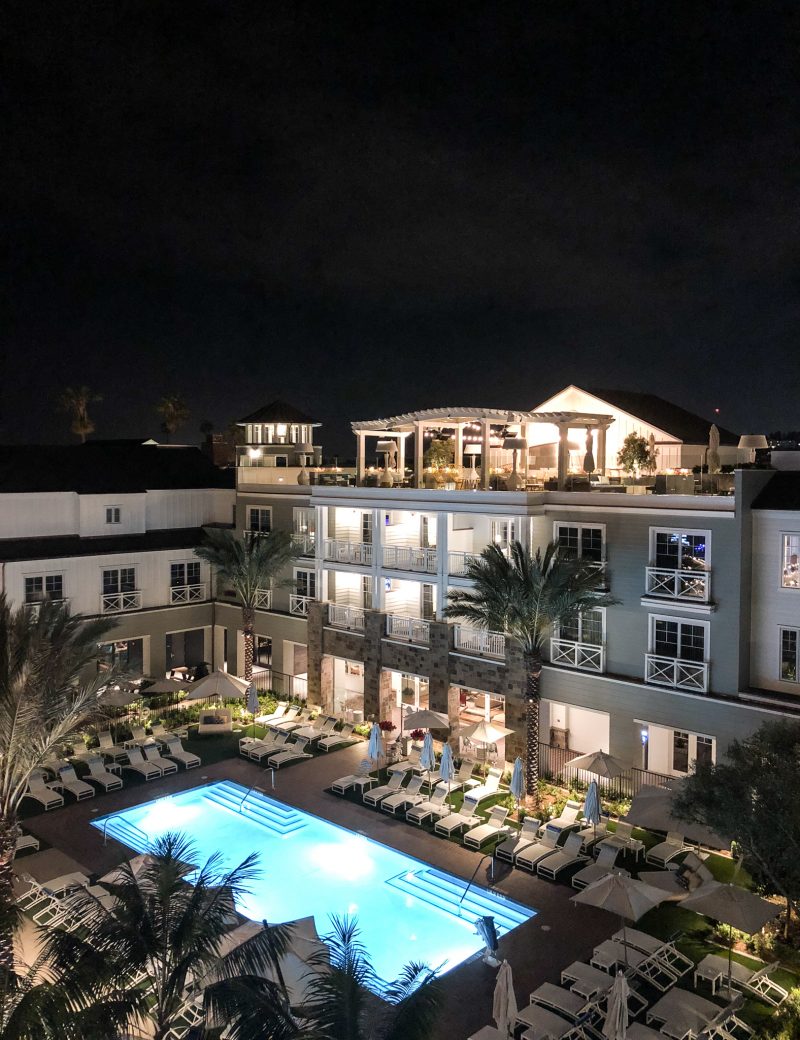 The rooftop that you see is opening soon. It will boast a bar and lounge areas. We are already on withdrawals. It truly was just what we needed.
The hotel is still getting going and has a few kinks to work out. I think that holds true for most new establishments. Having said that, it's one of the prettiest hotels I've ever stayed in and has the most welcoming and charming feel. We will definitely be going back.
WHERE TO EAT
The Mayor's Table – Hotel Restaurant
Nobu – Sushi
Bottle Works – American
Zinqué – French
Bear Flag Fish Company – Seafood
Bluewater Grill
A Restaurant
The Dock
Stag Bar + Kitchen – fun bar for grabbing a drink, playing pool or darts.
If you are local and planning a staycation or traveling from afar, let me know if you have any questions about the area. Grateful for this time away with my husband. We truly needed it.
Enjoy your day, my friends. Hope it's a good one.
More Places to Visit: 
Washington DC | Palm Springs  |  Temecula |  San Francisco  | San Diego | Napa | Bora Bora