We started Monday off with a bang. We had tons of energy and got out the door early. Today, not so much. What is it about Tuesday? For me it's always the hardest day of the week. I wake up exhausted and for some reason no one can find the socks they are desperate to wear. Sure they can find ten other pairs, but those won't do. Let's just say it wasn't our smoothest exit out the door. You win some, you lose some.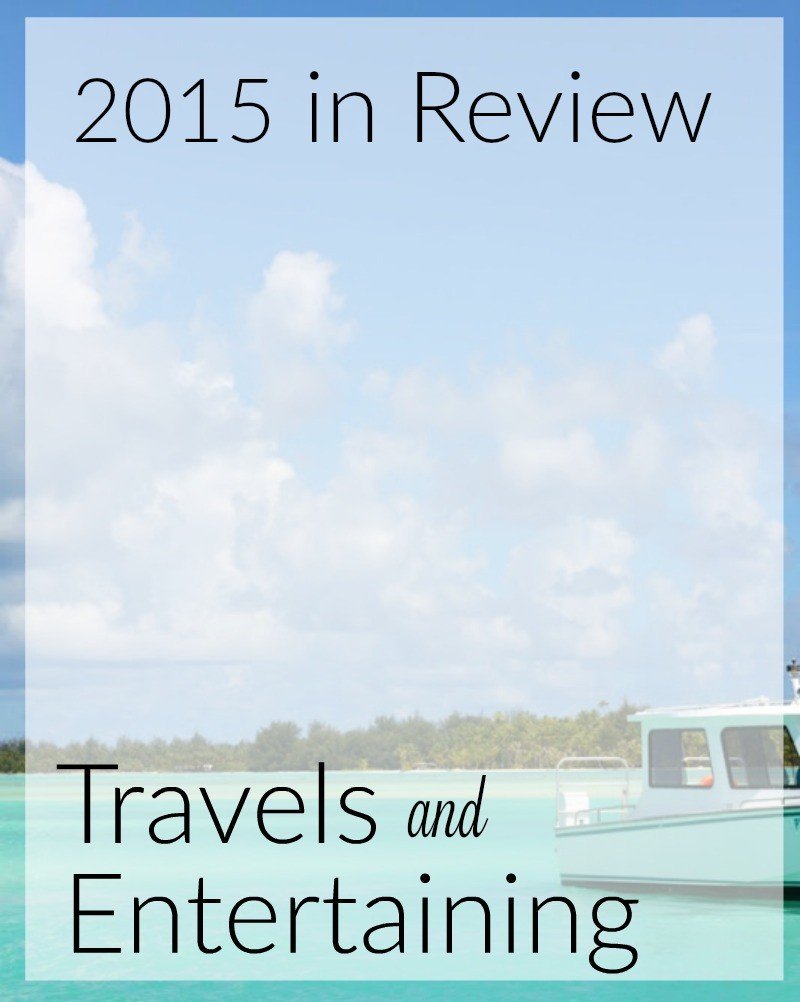 Wanted to share the last round-up of 2015. I thought it would be fun to gather the travel and entertaining posts in one spot. We managed to hit up some fun places in this past year. My sister told me that we need to take advantage of our children being the ages they are. They are old enough to now remember everything and carry their own bags! And they actually want to hang out with us while not missing too much in school. I know as they get older, it becomes very difficult to miss even a day. Have you found that? So here is a quick 2015 in Review round up of some spots we traveled to as well as gatherings we hosted here at the house.
TRAVEL
Tropical Vacation Packing Ideas
We did take one trip of a lifetime for my 40th birthday. One of those trips you find every excuse in the book not to take, but then you finally are convinced by dear friends and family that life is short. And life can change in a second. We had been through a lot as a family and I told my husband this was the first week in my adult life where I let it all go and took a deep breath. So I am eternally grateful to my husband who planned and pulled off this getaway. It will be a week we talk about for the rest of our lives. And if you are traveling anywhere warm, I listed my packing tips and ideas.
Working with Sterling this year has been a highlight. I had never toured behind the scenes of a winery and enjoyed showing you all that view. If you are ever in the Napa Valley area I highly recommend it.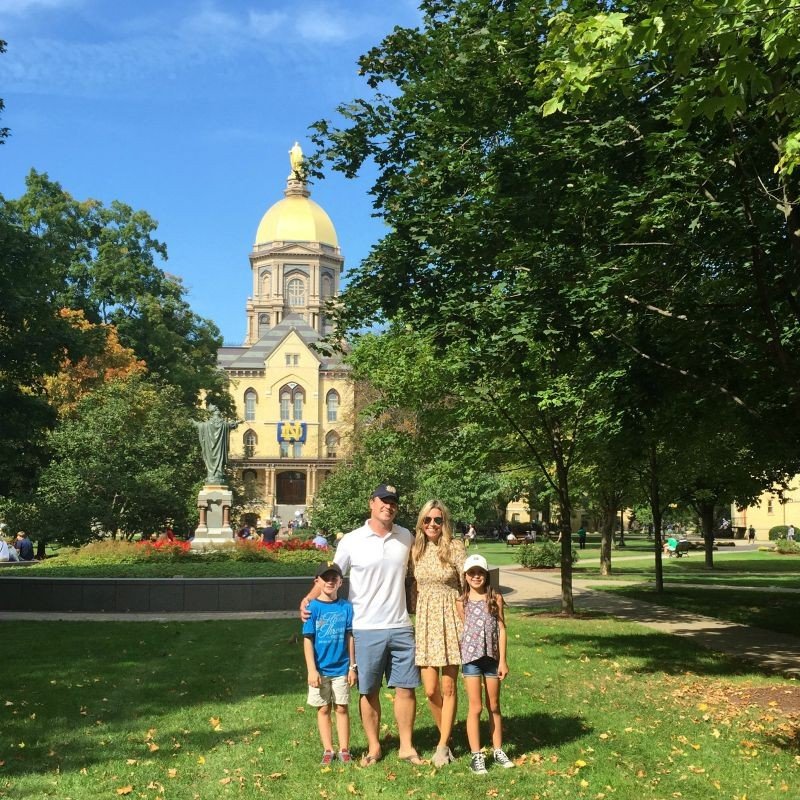 Monday Morning Wrap Up – Notre Dame
This was the most emotional weekend we had experienced in a long time. There was something really magical about having our children on the campus where I went to school. My nieces attend now and it was just so much fun showing the kids my old stomping grounds. Football, faith, family and friends. It was a highlight of 2015.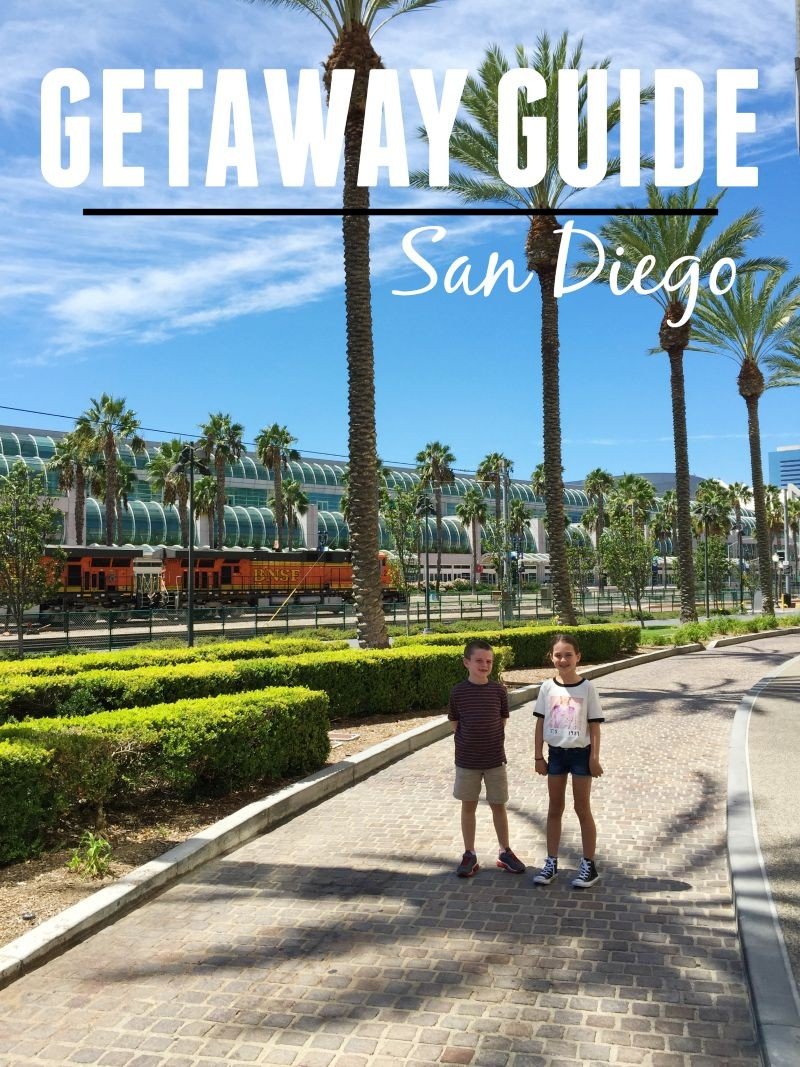 We didn't stay long in San Diego ( just overnight ) but I rounded up my best tips. Really a great city.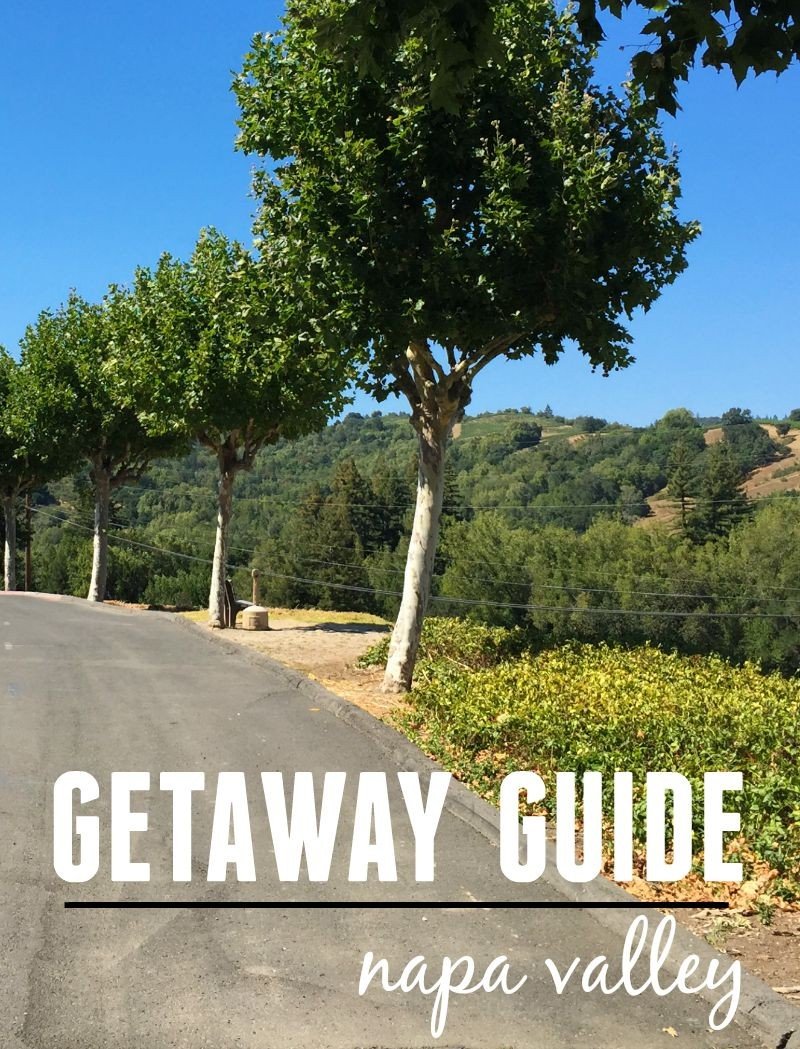 Our friends were married in Napa this past summer which made for another excuse to go up North. It was a college reunion of sorts and we had such a great time. This post has ideas for where to eat, stay and what to do.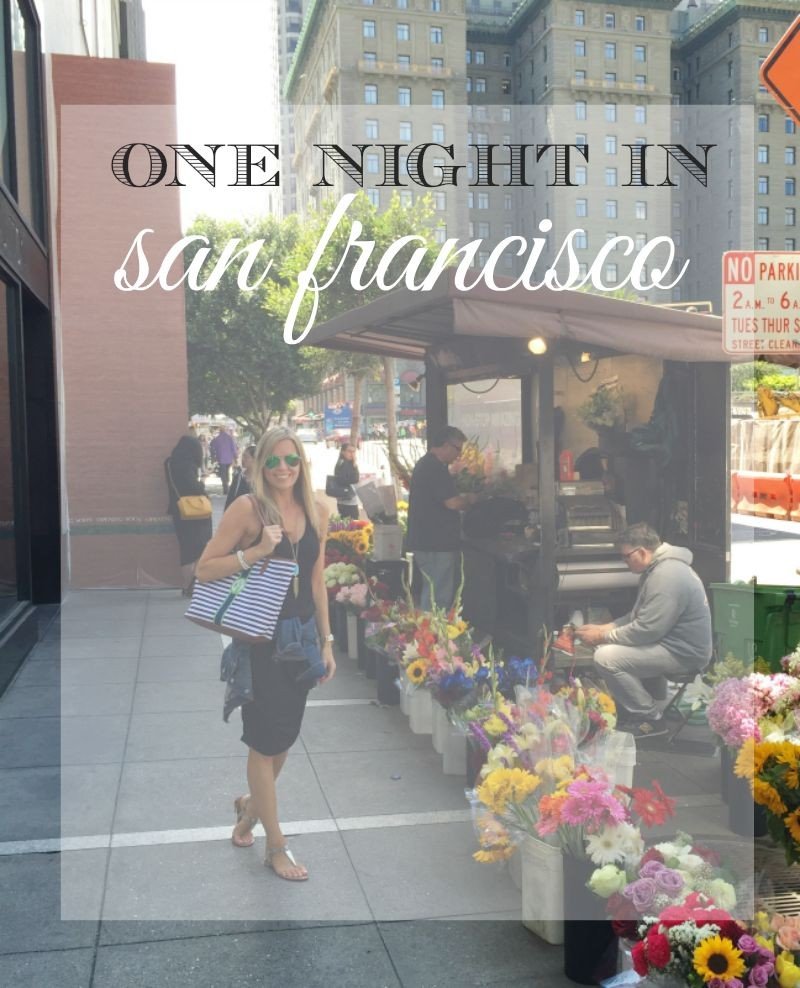 I have always been envious of those who live in San Francisco. Such a beautiful city. We hit up the city for one night on our way to Napa and we hit as many great places to eat as we could!
ENTERTAINING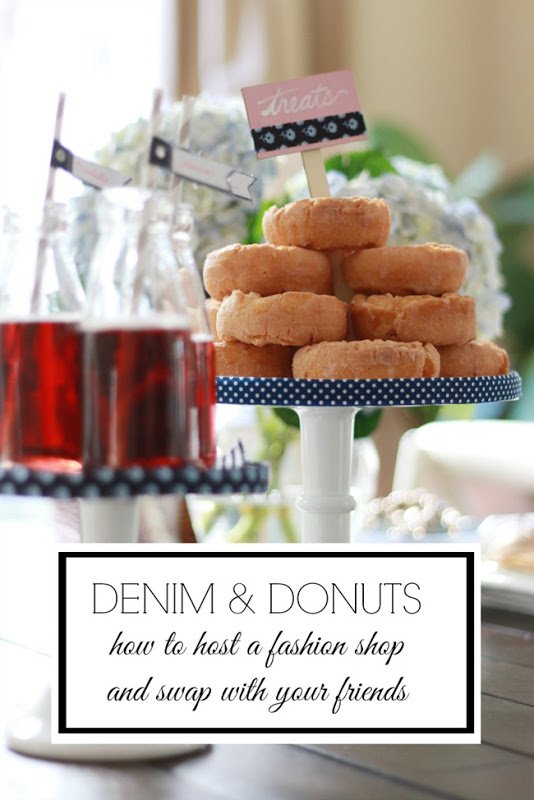 Have clothes you don't know what to do with? This was a post on having friends over to swap those style finds. Sometimes just switching out a few pieces makes you feel like you have a new wardrobe. And this is free!!!
Throwing a simple but chic party does not have to break the bank nor does it have to be time consuming. Simple tips to keep it easy.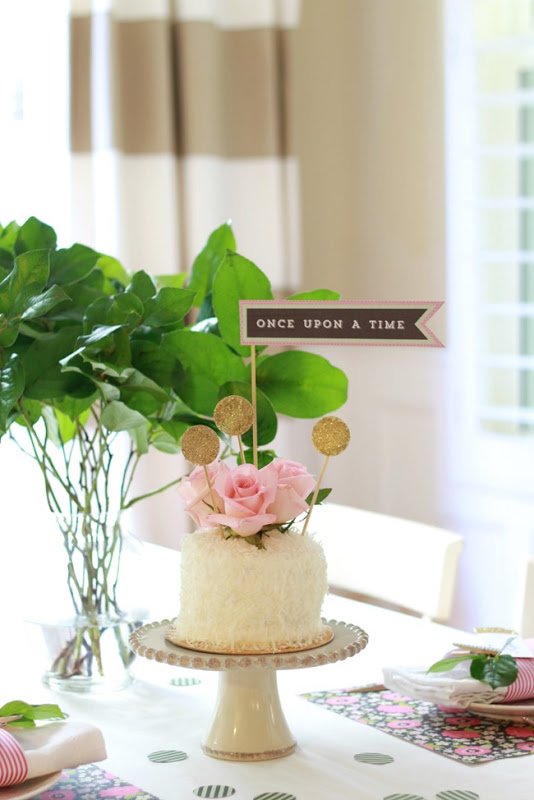 This post shows some really easy ways to create a sweet Valentine table or any table for a sweet birthday celebration or special occasion.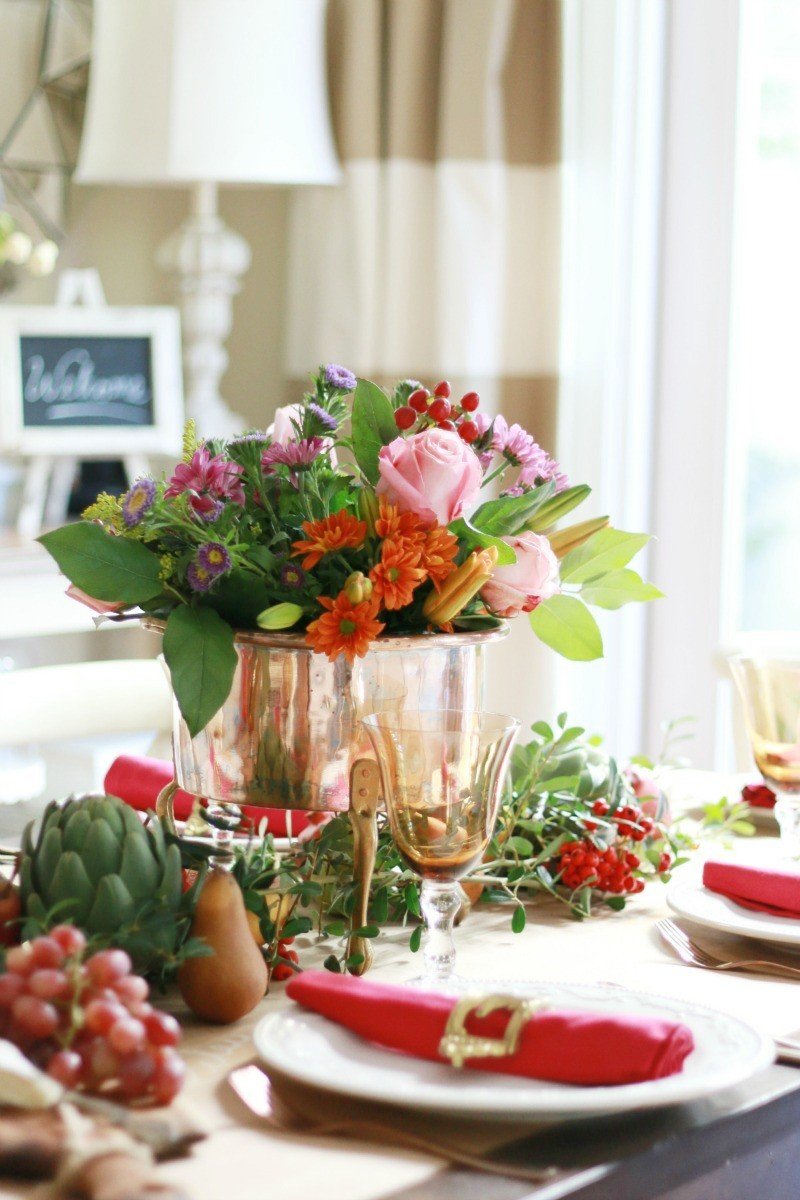 Thanksgiving Table | Bright and Bold
Our Thanksgiving table was a bit out of the ordinary this year with bright hues and a paper runner. I was so excited to receive photos from readers who had created a similar (and more beautiful) table. I love when we are able to help each other out with ideas to make life even more fun.
This was another post on keeping entertaining simple. It's not difficult to throw a really pretty party with very little effort. I'm all about it being as stress free as possible.
Thanks for allowing me to look back at the year and round up these posts. It's nice to have them all in one spot in case you are searching for something in the future. And if you missed it, I filled you in on how things are better organized around here. Hope it is helpful.
Here's hoping your morning was a bit smoother than ours!