Good morning. We are finally putting the finishing touches on our powder room. If you are anything like me, some days I feel up for a project and some days I can't get off the sofa. I think it goes with the territory amidst all that is going on. But I've heard from so many of you wanting to make some changes to your home so I thought it was the perfect time for the 7th installment of Pay This, Not That.
I love nothing more than finding a great dupe for a more expensive item. While you may notice a difference in quality when you choose not to go super high-end, sometimes it doesn't matter at all. Nor would anyone know the difference. And more money left in the bank is always a good thing.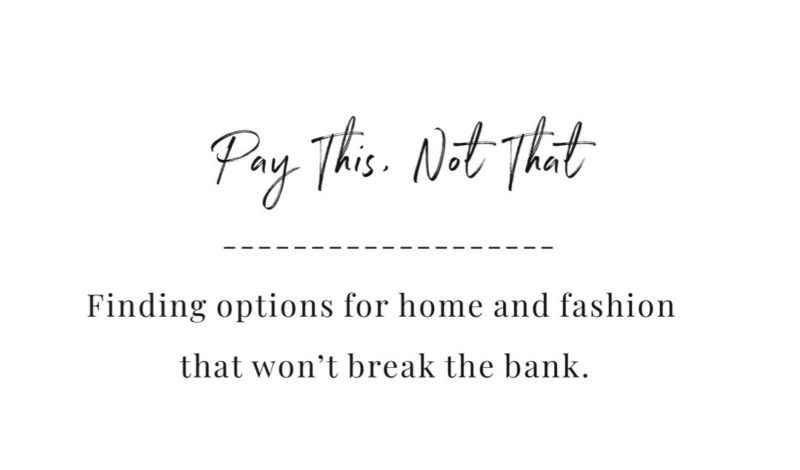 OUTDOOR SET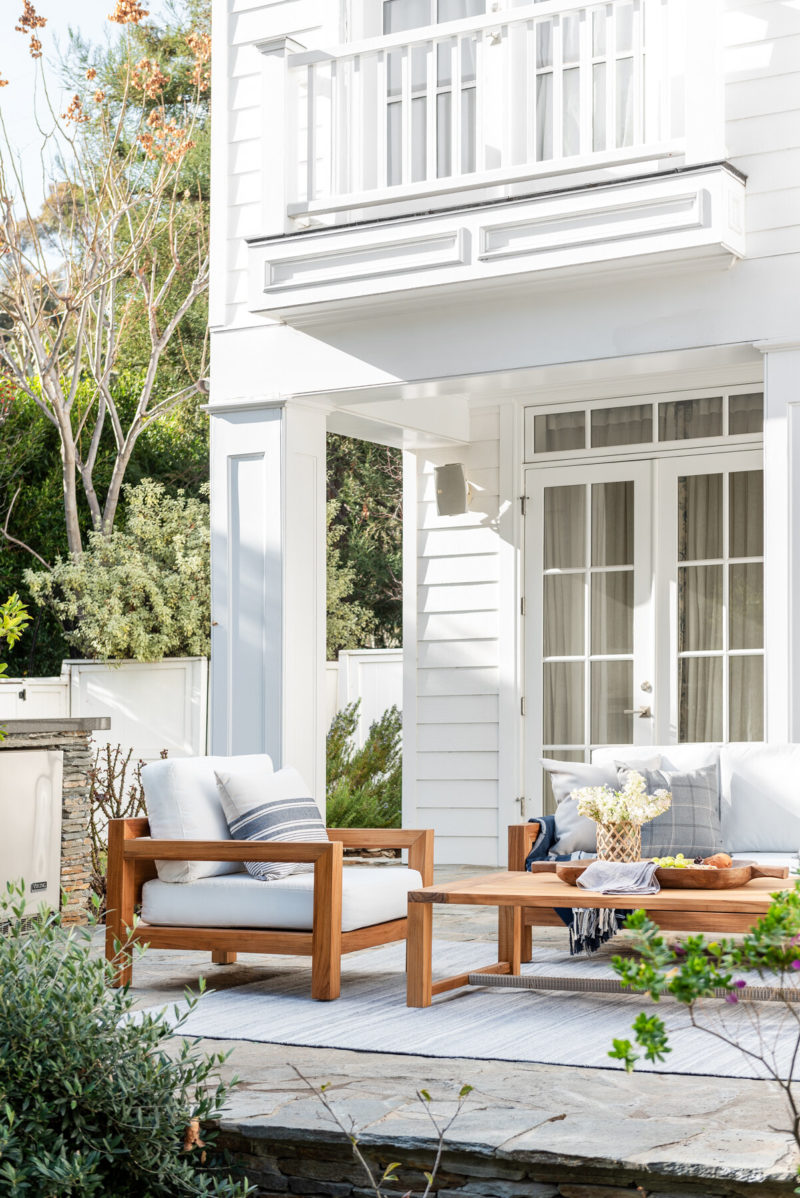 Without question, McGee and Co. is one of my favorite brands. I shared this over the weekend. I adore Shea and her eye for design can't be matched. Their store is absolutely beautiful with exceptional quality. But it comes with a hefty price tag. This new outdoor set, designed to withstand the elements, will set you back more than $7000. While currently on sale, that is still a huge investment.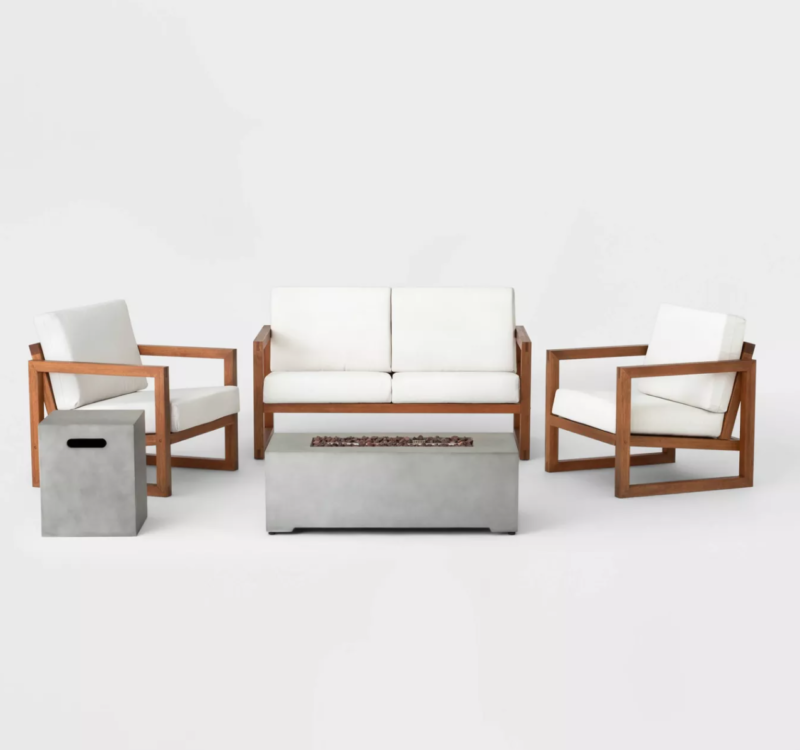 You can buy this entire outdoor set, with fire pit, for $1200. While smaller in scale, you will achieve the same look. I like to mix high and low so I might mix a set like this with a designer pillow from McGee and Co.
NATURAL WALLPAPER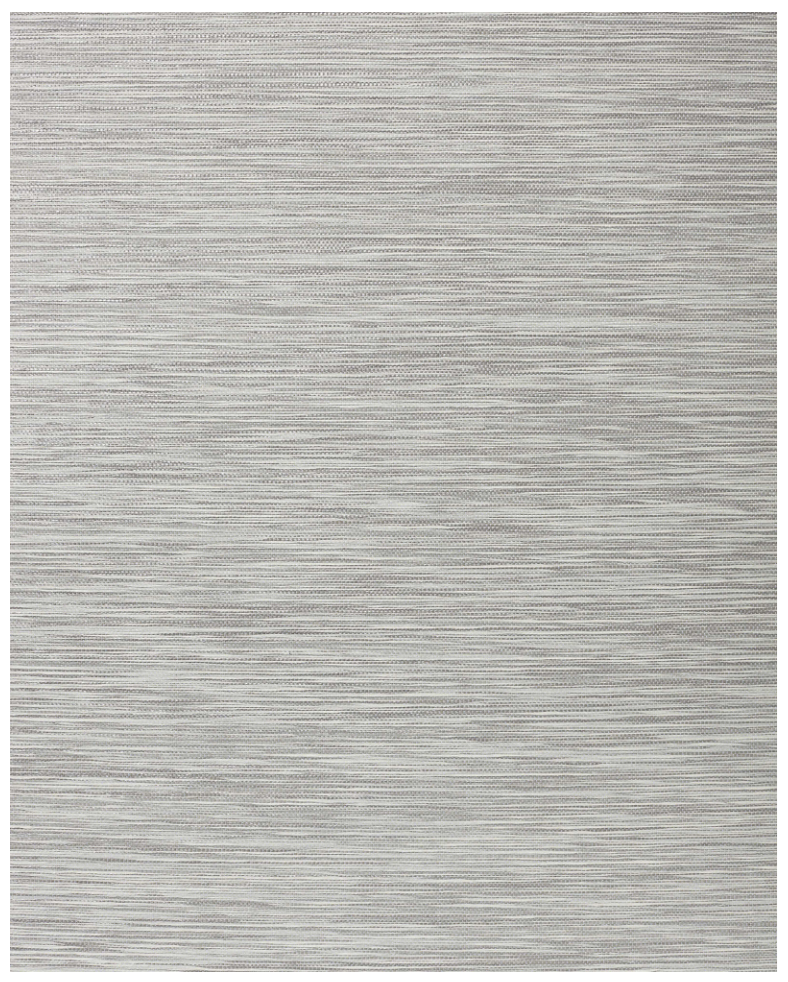 Paperweave and grasscloth wallpapers can set you back. They are expensive, especially if you need a ton of it. We are installing this paperweave in our powder room. I went for the real thing because we needed only one roll (because they are actually double rolls) and it was on sale. Having said that, there are so many affordable options out there.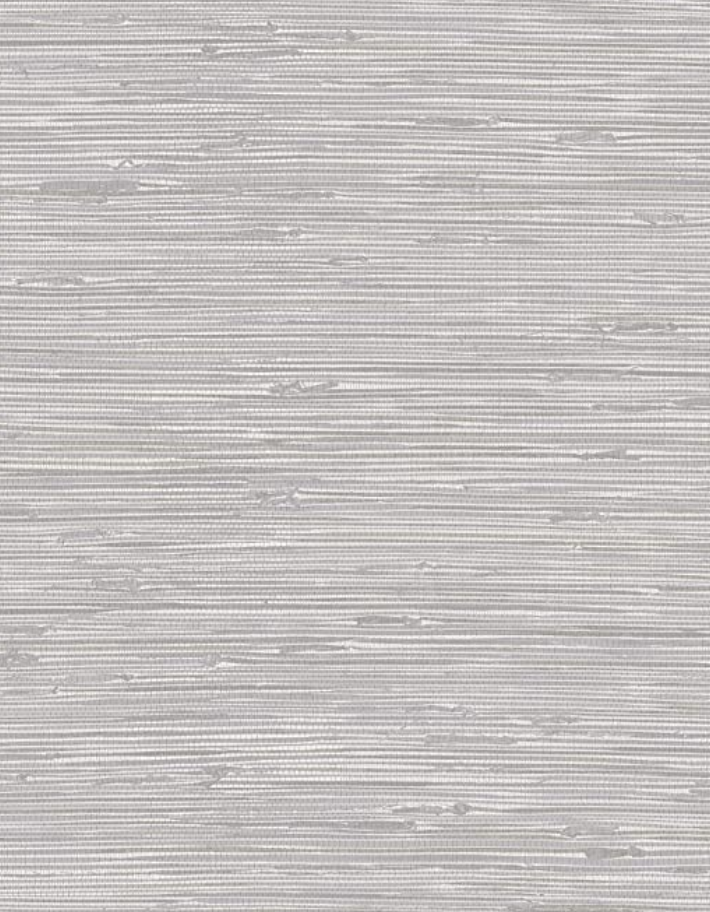 This is an amazing option that will only cost you $35 a roll. While it does not have the texture, it certainly looks like it does and is a really affordable way to go. Plus it is peel and stick. Some of the reviewers show photos and I am impressed with their spaces. Just be sure to always double check your measurements as this roll does not cover as many square feet.
DRAPEY PANELS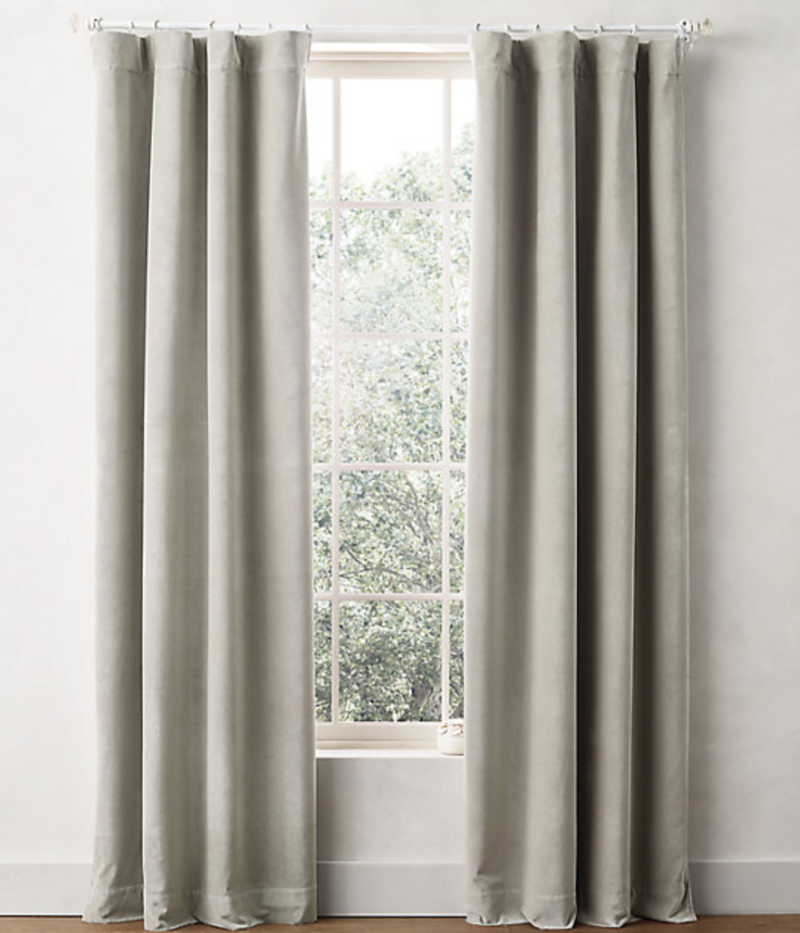 Restoration Hardware Drapery panels
If you have every looked into drapery panels, you know how pricey they can be. But they really can transform an entire space. They add such drama and warmth to a room. These classic velvet drapery panel from Restoration Hardware is $179 per panel.
blackout velvet drapery panels
These blackout velvet drapery panels are just $71 each. Such a great option. You would spend $200 less than the designer version. While they made need a quick steam, they give you the same exact look and come in so many color options. I love that they are lined with blackout fabric, too.
WOVEN LIGHTING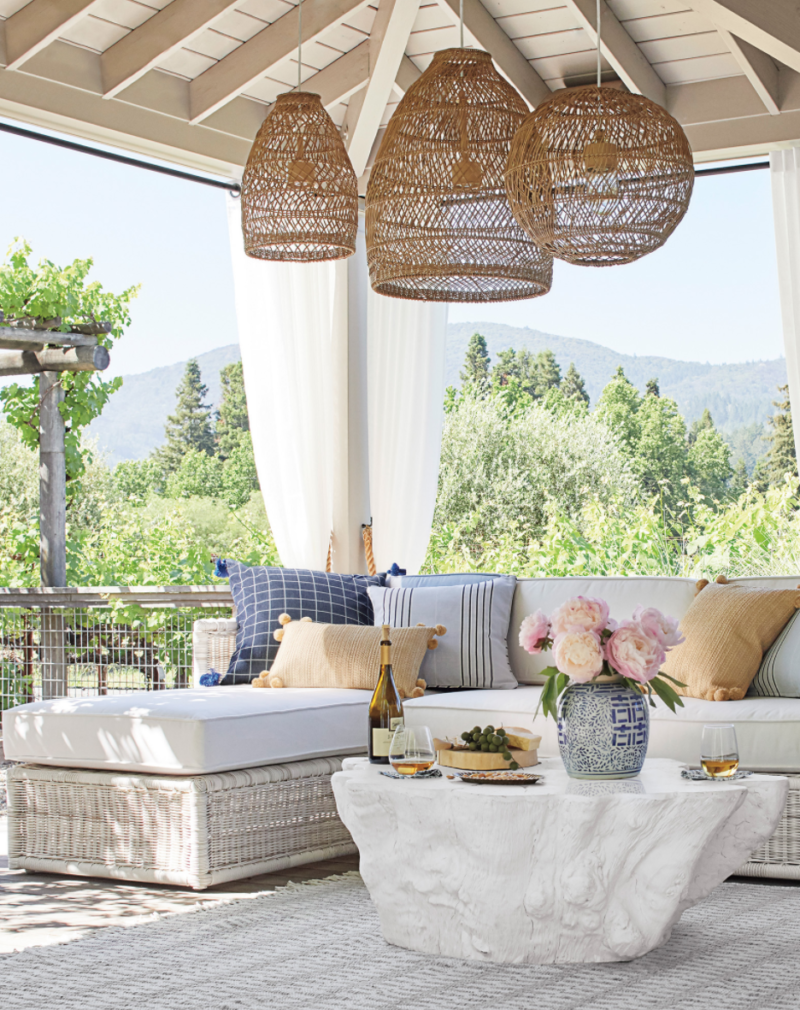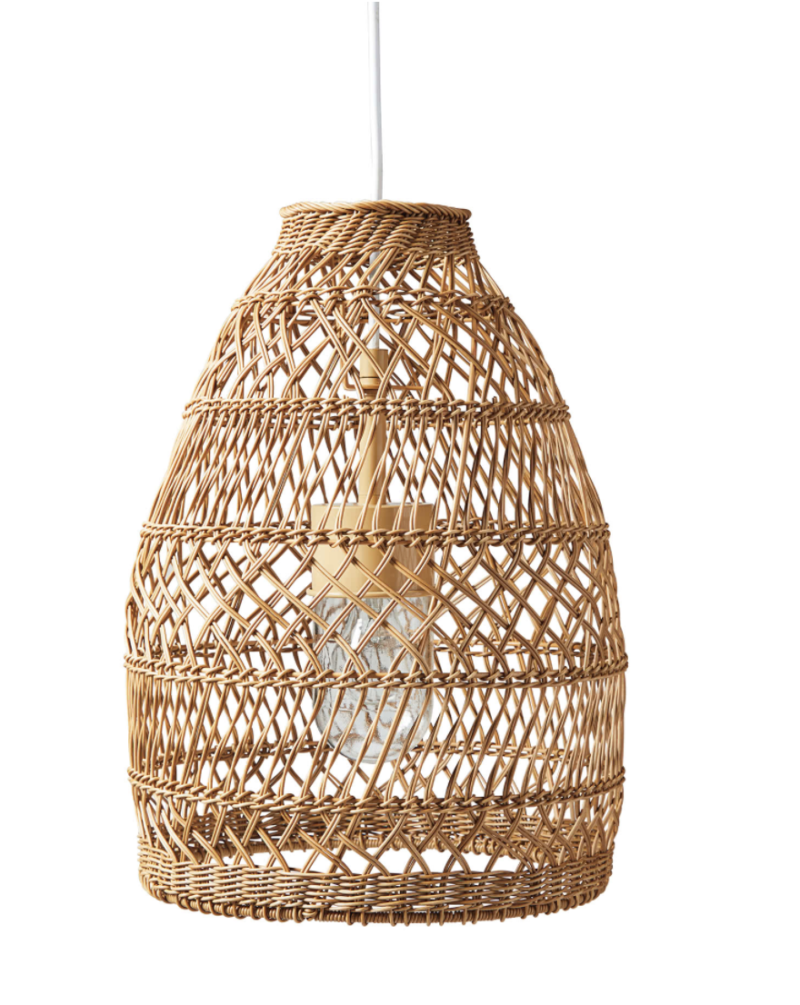 So pretty! These can be hung indoor or out and add beautiful texture to a space. I just love this light but it is over $300.
You can achieve the same look and infuse the same amount of texture in your space for far less. This seagrass pendant is $200 less than the designer one.
OVERSIZED ROUND MIRROR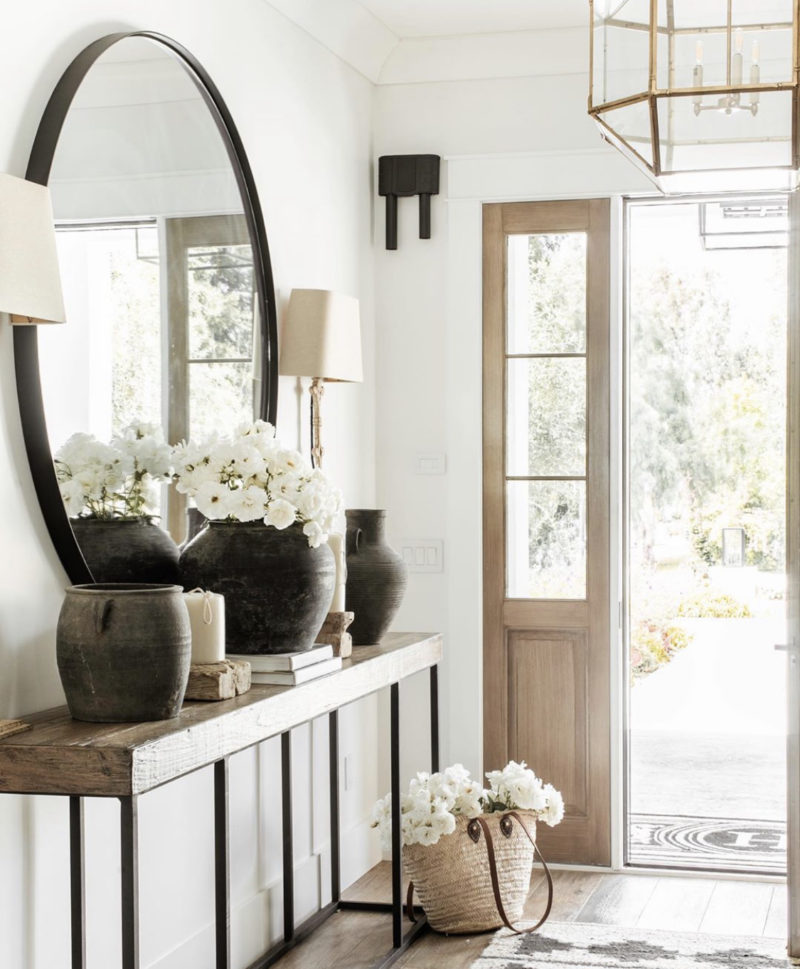 The girls at Public 311 Design are so talented. This entryway look is so pretty. I love the beautiful mix of post and vases. So inviting and welcoming.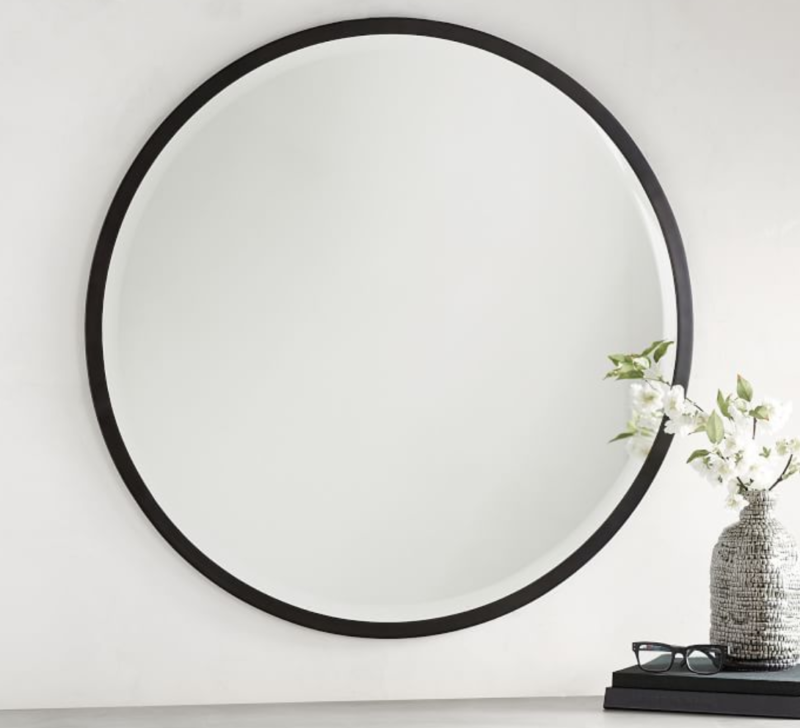 pottery barn oversized mirror $800
These oversized mirrors can cost a pretty penny. This 49″ one from Pottery Barn is $800.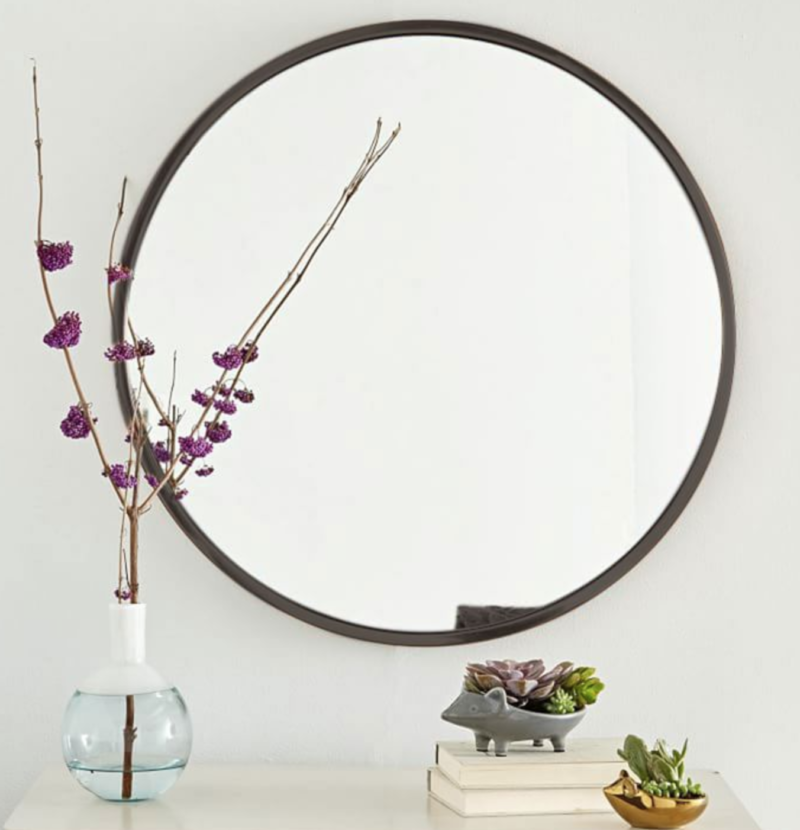 I found this one, which gives you the same exact look, for far less. It is only 1″ small in diameter and is $375 with the current sale.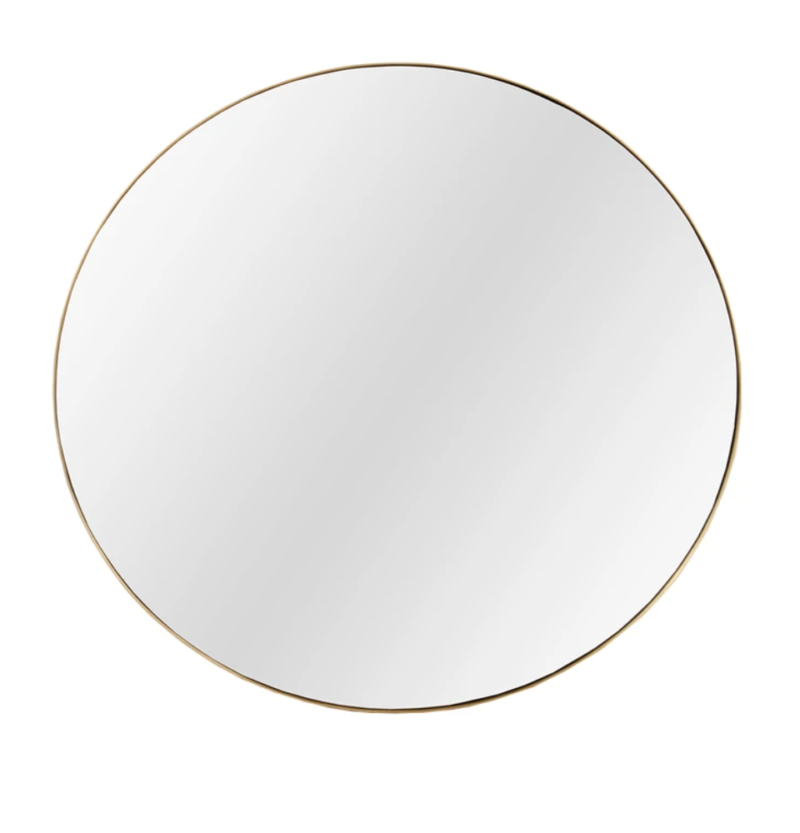 This beautiful mirror is over $600. It can instantly change the look of a space. But you can spend far less with the mirrors below.
Good design does not have to cost a fortune. In fact, I love the idea of mixing high and low to create a collected space that feels high-end. Right now you may even want to shake things up by trading with a friend. Are you done with a piece that she might like? Just yesterday I moved something from our teen room to our family room and it feels fresh and new. If you are new to the blog and have missed past installments of this series you can get caught up below.
PAY THIS NOT THAT
Make it a great day, my friends.