Good morning. We are in the homestretch of getting everything painted which means I am that much closer to decorating. I honestly can't wait. "Pay This, Not That" is one of your favorite series so I am always happy to bring you a new installment.
I love nothing more than finding a great dupe for a more expensive item. While you may notice a difference in quality when you choose not to go super high-end, sometimes it doesn't matter at all. Nor would anyone know the difference. And more money left in the bank is always a good thing.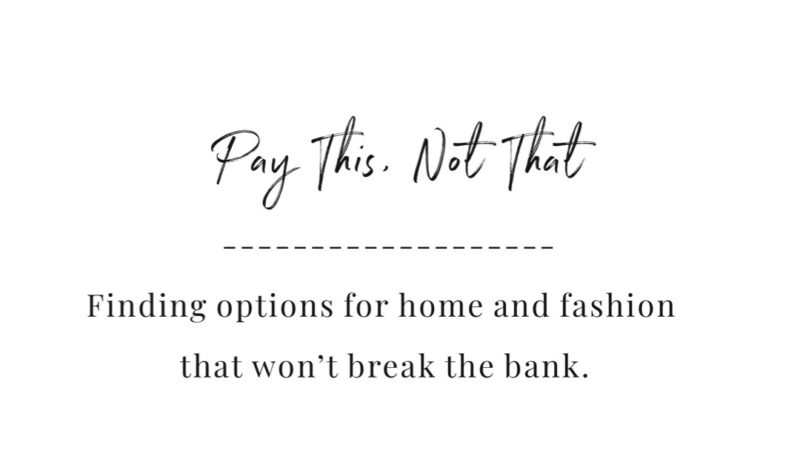 PLAID SCARF FOR LESS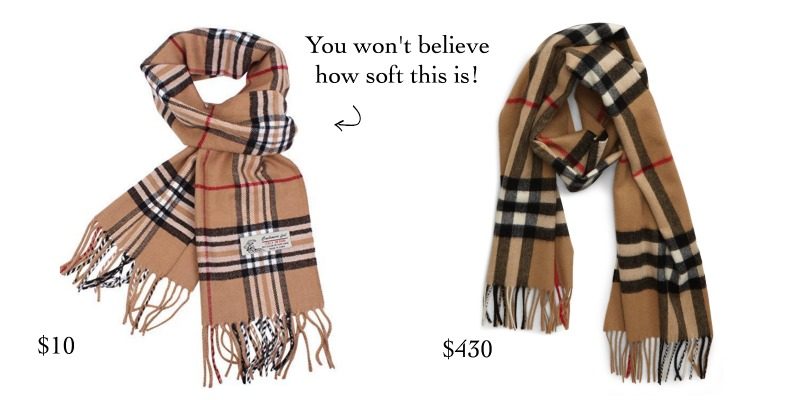 The iconic plaid scarf has been around forever. A gorgeous look but it comes at a price. A Burberry scarf can set you back $430. Or you could spend $10. Sold. I adore this scarf. It's incredibly soft and a classic look. It also comes in many different colors.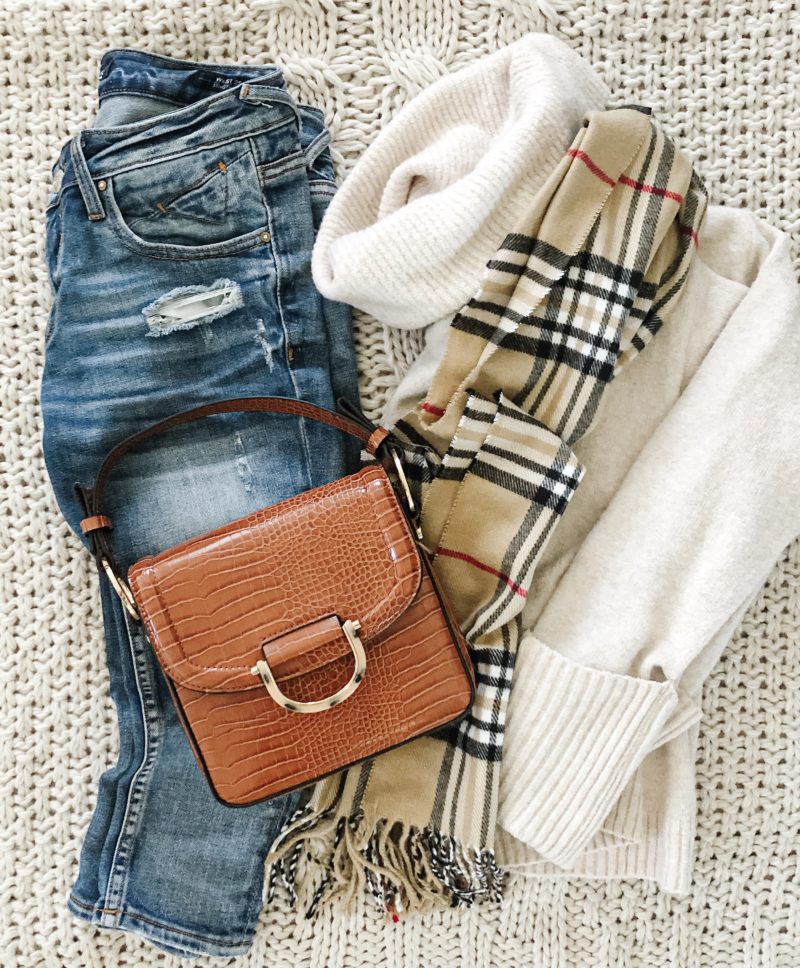 scarf | jeans | sweater | handbag
GORGEOUS ARTWORK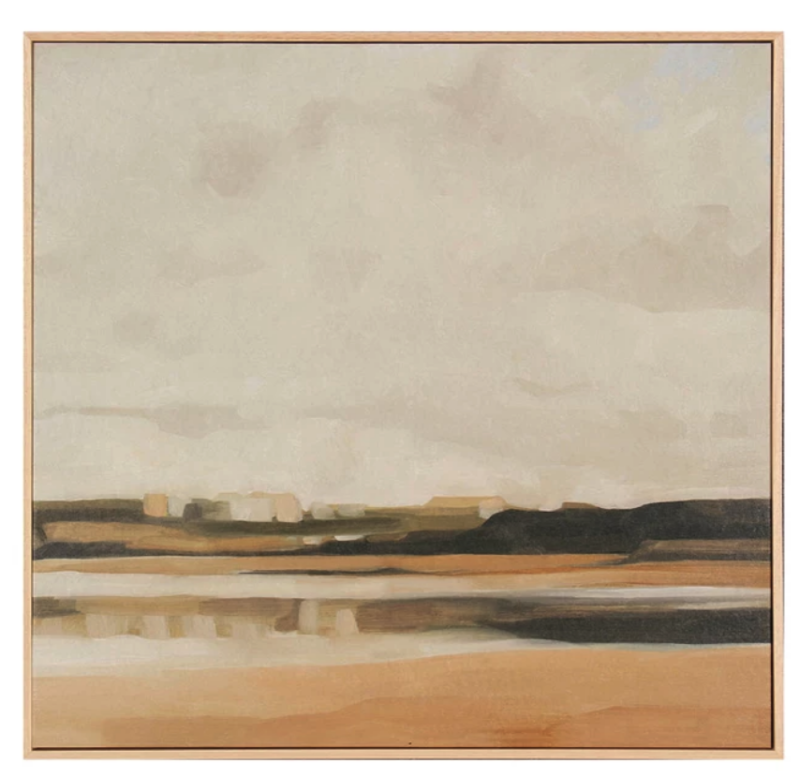 Artwork can transform a home. It's not always easy for people to commit and one of the biggest mistakes people make is a lack of art. It can bring so much warmth and interest into a room. No question this piece by McGee & Co. is gorgeous. I love the muted, soft tones. It would look lovely in so many spaces.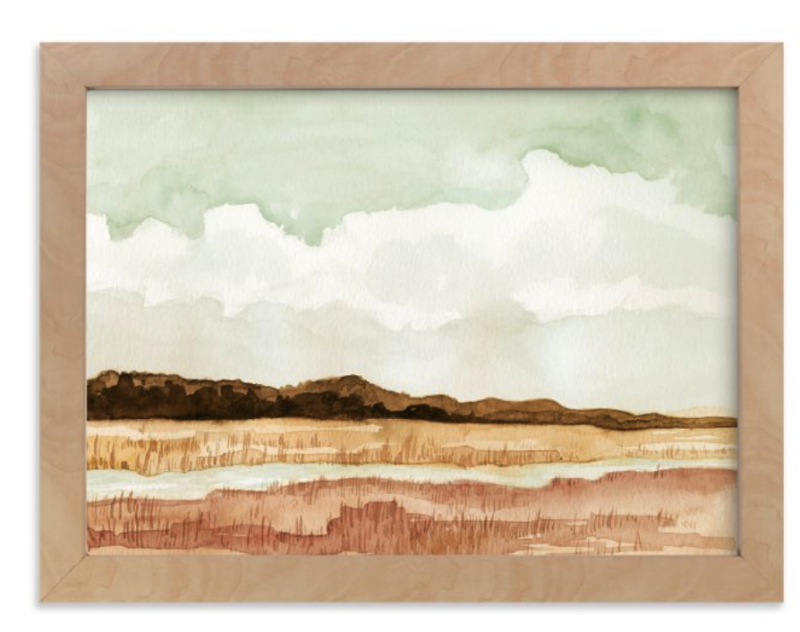 This one has a very similar feel to me. Soft, neutral and really inviting. You can order it unframed and save hundreds. Grab yourself a frame from Target or Amazon and you have a really lovely piece.
LIGHT IT UP
Lighting is something I don't mind splurging on. But when I find an option that is so very similar, keeping the extra funds in the bank always wins out.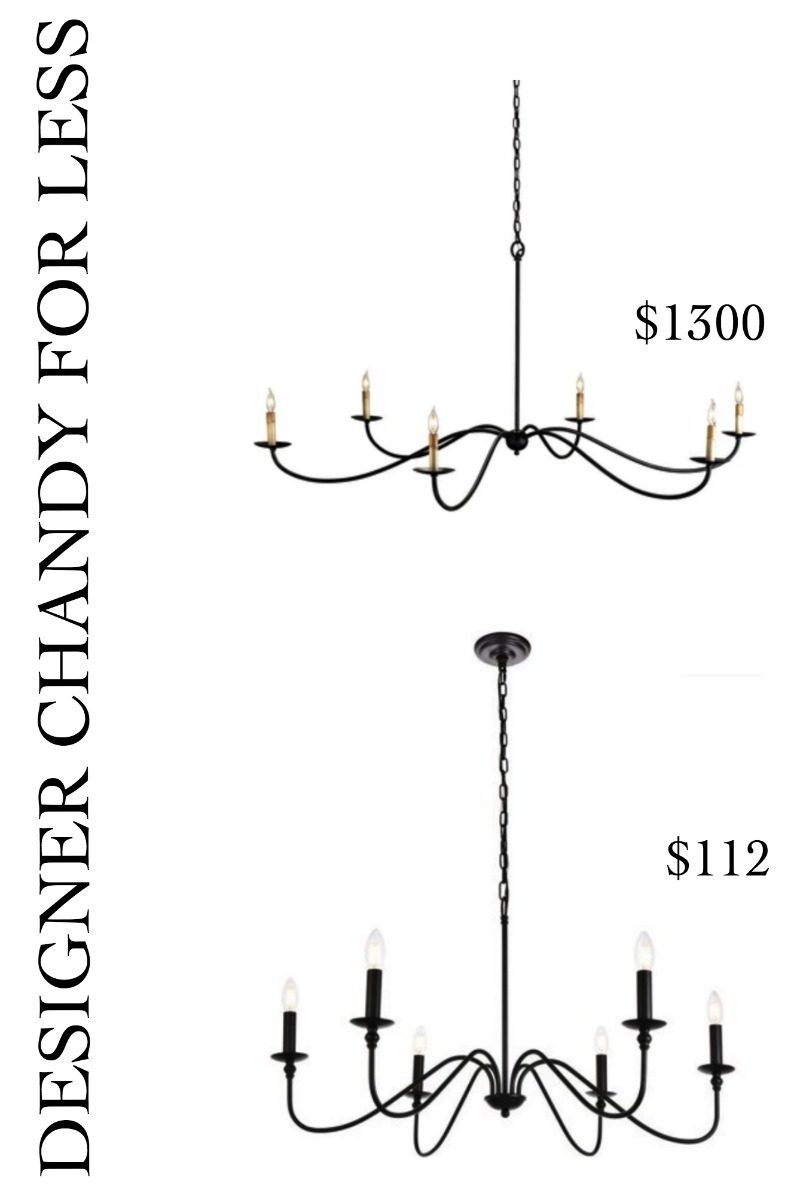 This style is so popular right now. While the designer version will set you back over $1300, the second option is just over $100 and so similar. While they are not identical, you will achieve the same look in your space. You could even paint the candle portion to further mimic the expensive chandelier.
FOR THE LOVE OF STRIPES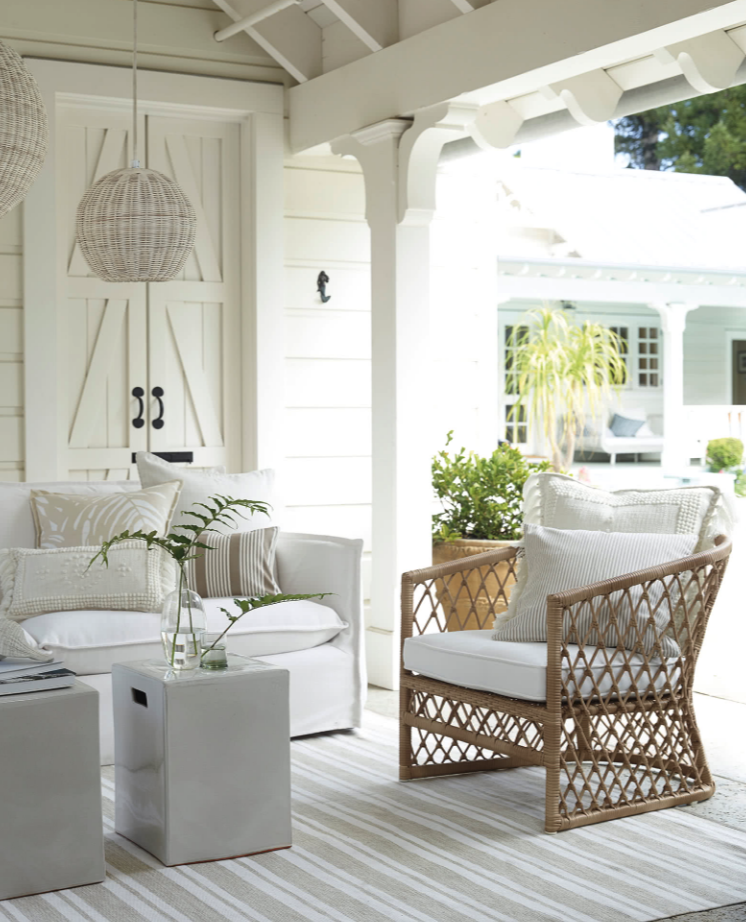 All stripes all the time. They instantly make a space look fresh and new. I love this neutral rug.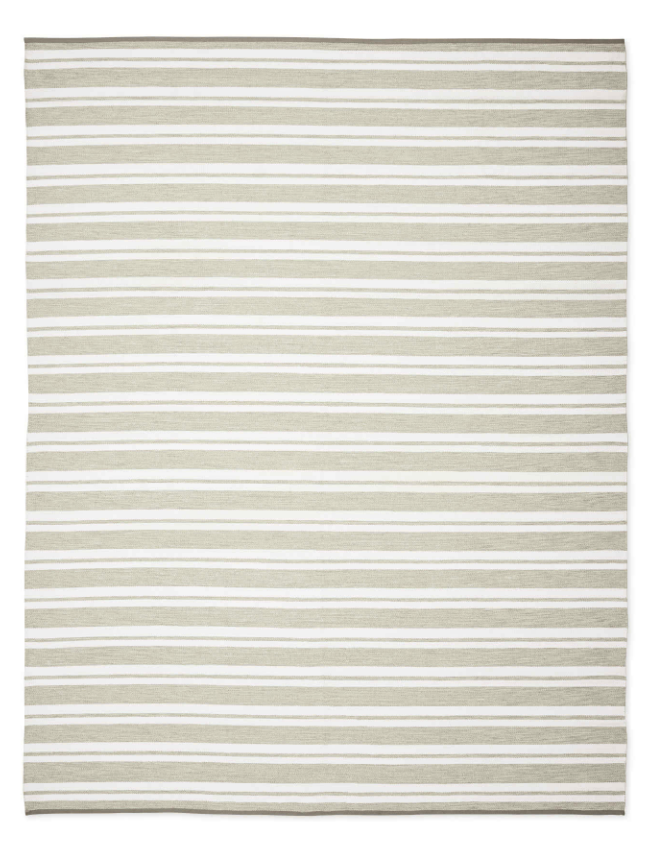 While this rug is gorgeous, it will set you back $1300 which is quite a bit.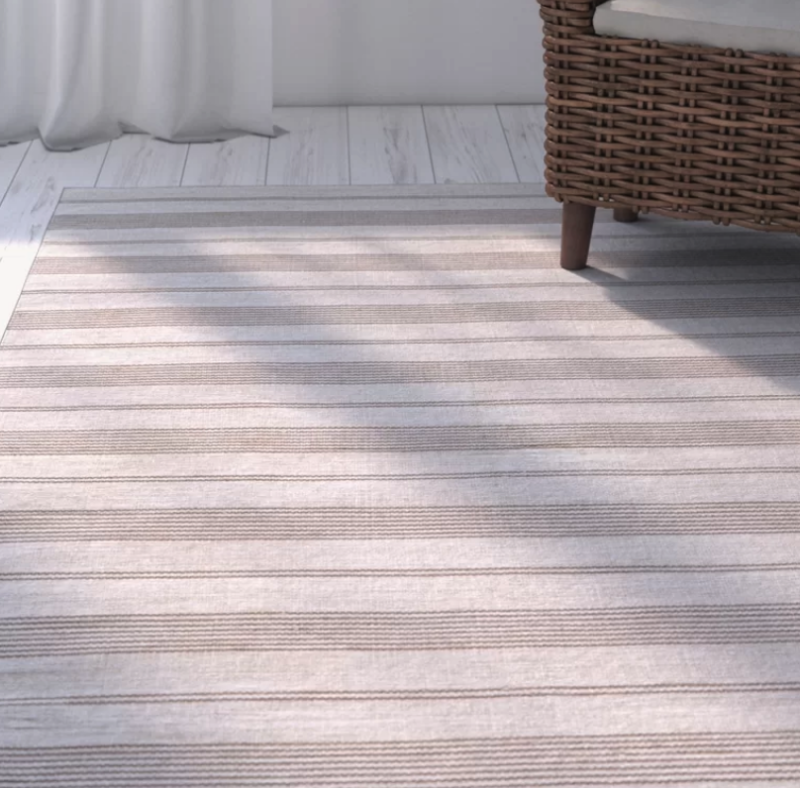 This striped rug gets great reviews and will offer a similar feel. Plus you will save $1200! What?! That's major.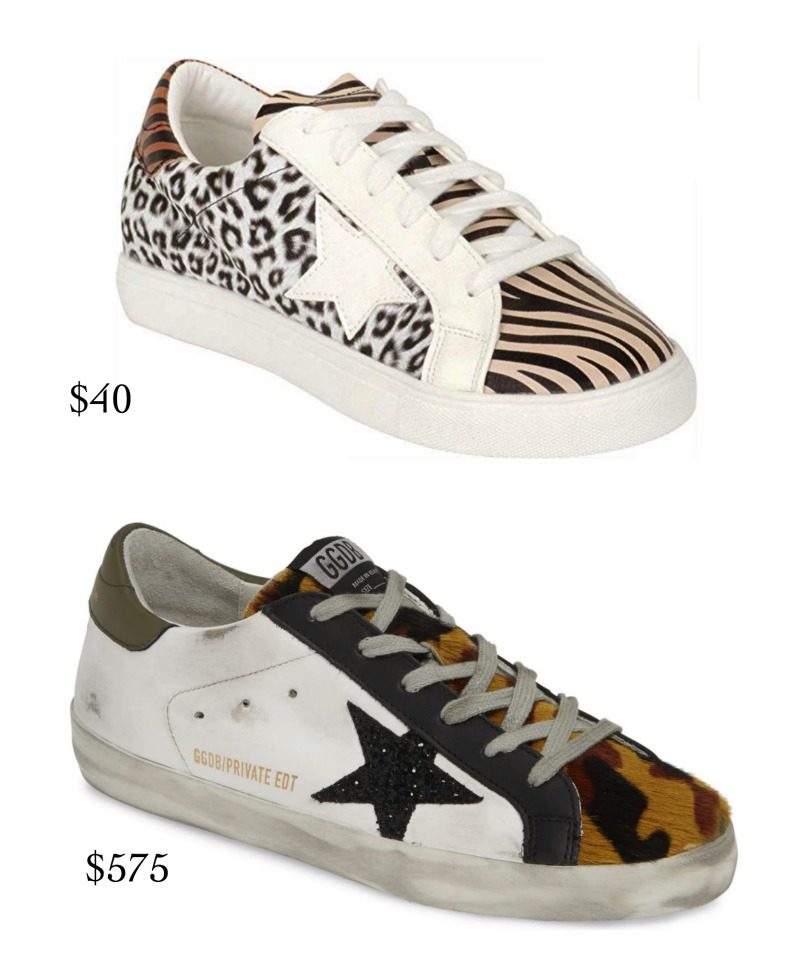 Have you seen these Golden Goose sneakers? They are all the rage but they are over $500. Holy cow. While not the same print, the dupe will only set you back $40 to achieve this fashion trend.
FRENCH BISTRO CHAIRS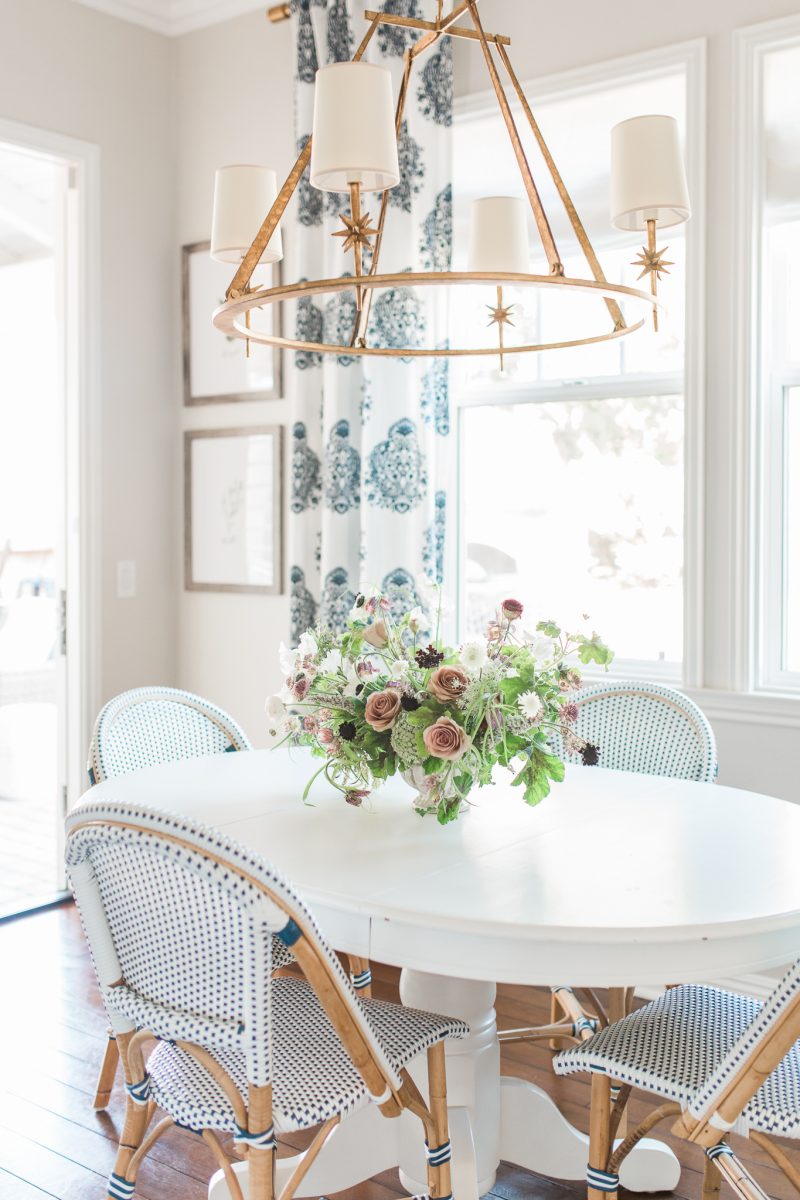 family room and breakfast nook
We adore our chairs from Serena & Lily. In fact they are on sale right now because Serena & Lily is having it's Friends and Family event (everything is 20% off). But you can get a set of two for roughly the same price. That is a nice savings. Plus they come in so many colors.
FRIENDS & FAMILY EVENT

If you are a Serena & Lily fan and wan to take advantage of their sale, I rounded up some of our favorite pieces above.
COZY FOR FALL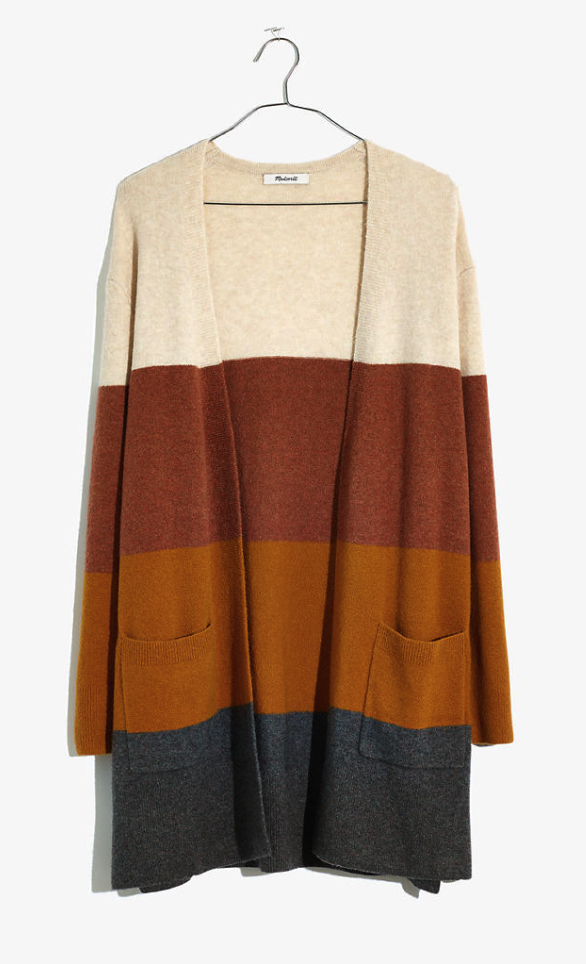 This Madewell sweater is darling. I have a similar version in lighter colors. There is no question it's a cute and cozy choice but it's not inexpensive.
This cute cardigan is under $40 and such a great buy. I now have this in two different colors and wear them all the time. You can see more of my Amazon looks here.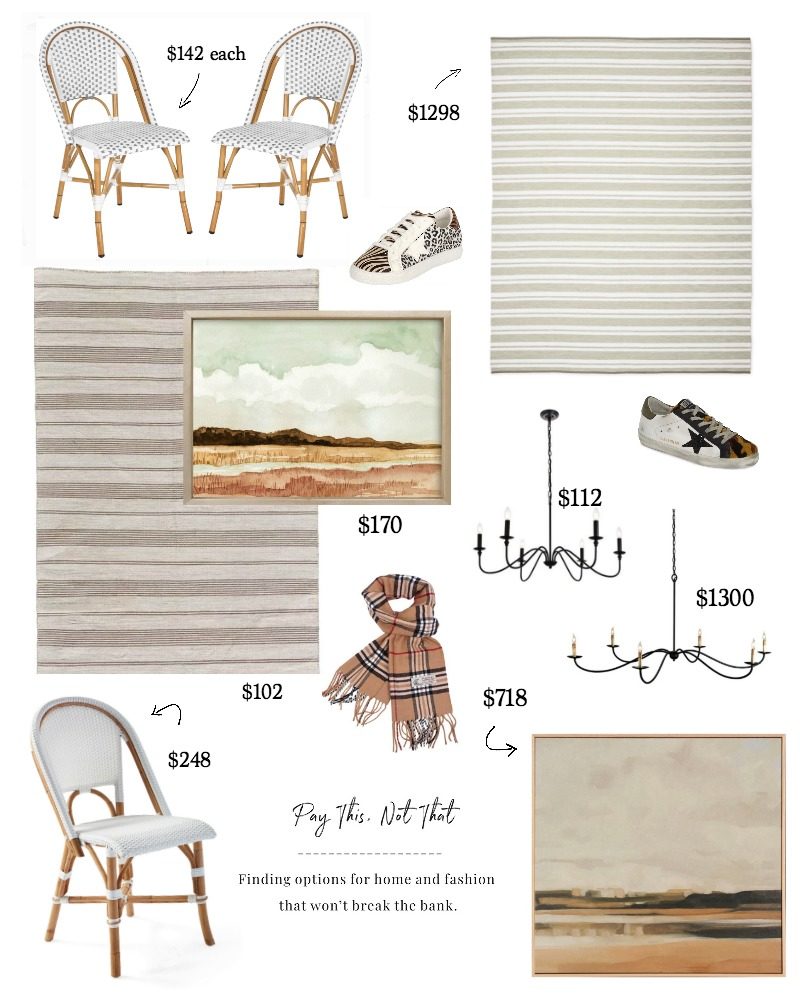 I hope you enjoyed this volume of Pay This, Not That. It's always fun to search high and low for ways to save money while still achieving a high end look in your home or closet.
Make it a great day, friends. Hope it's productive and happy.
PAY THIS NOT THAT SERIES