Good morning. How is your week going? I've actually been ahead of myself all week and could have sworn today was Friday. I'm slowly finishing up my closet project. Does anyone else start a project full steam ahead and then very quickly dwindle down in the energy level. Why is that? In other news, so many of you are working on your own home renovations so I thought it would be a great time for the 8th volume of Pay This, Not That.
I love nothing more than finding a great dupe for a more expensive item. While you may notice a difference in quality when you choose not to go super high-end, sometimes it doesn't matter at all. Nor would anyone know the difference. And more money left in the bank is always a good thing.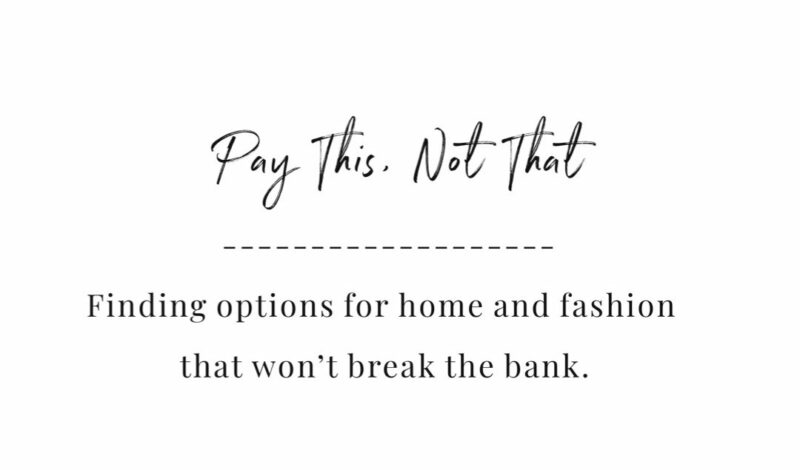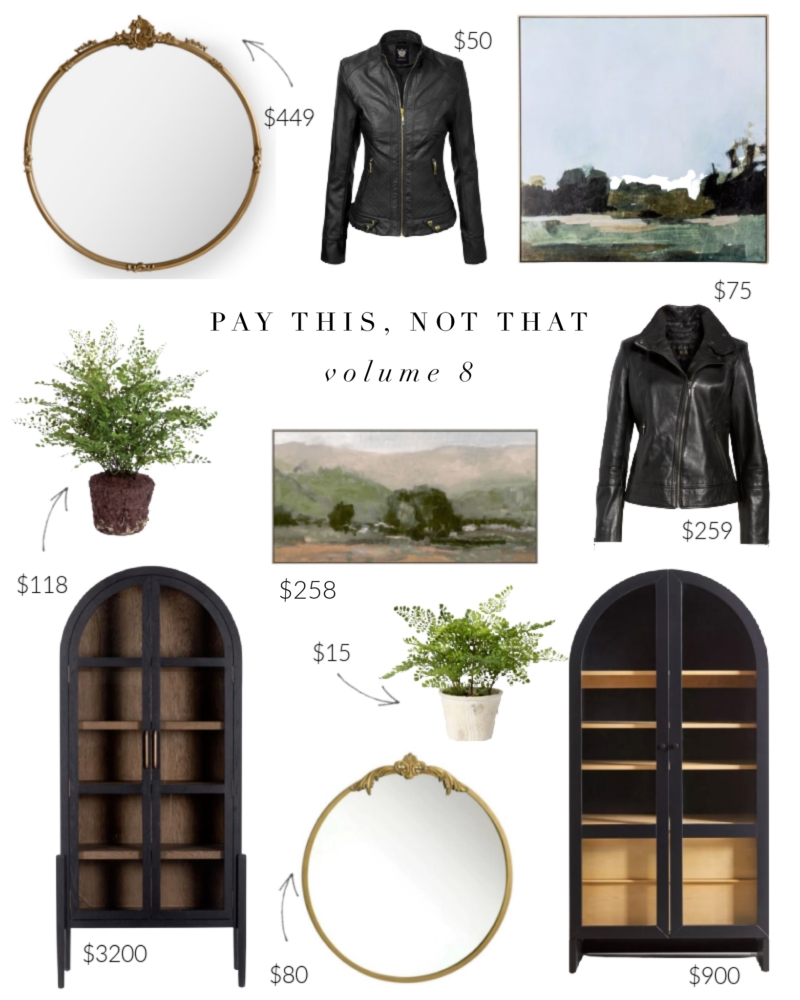 PRETTY ROUND MIRRORS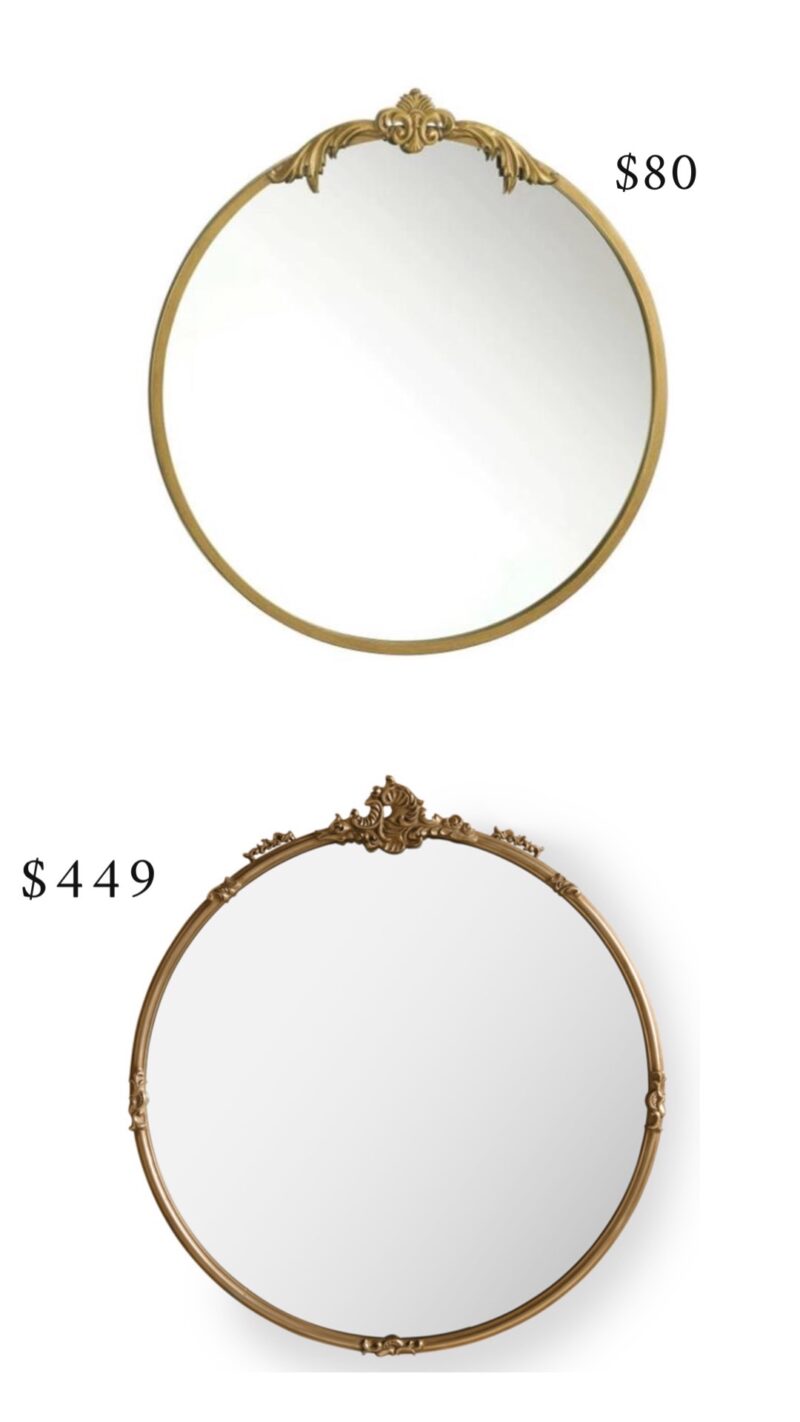 I love a classic mirror and they are certainly in style right now. While you can splurge on this one, you can bring in a very similar look with this pretty mirror. And if you want the color to be slightly warmer, don't forget you can use Rub n' Buff. I did that with the chandelier in our bedroom. That is often the difference between a high end brass piece and one that costs less.
BEAUTIFUL ARTWORK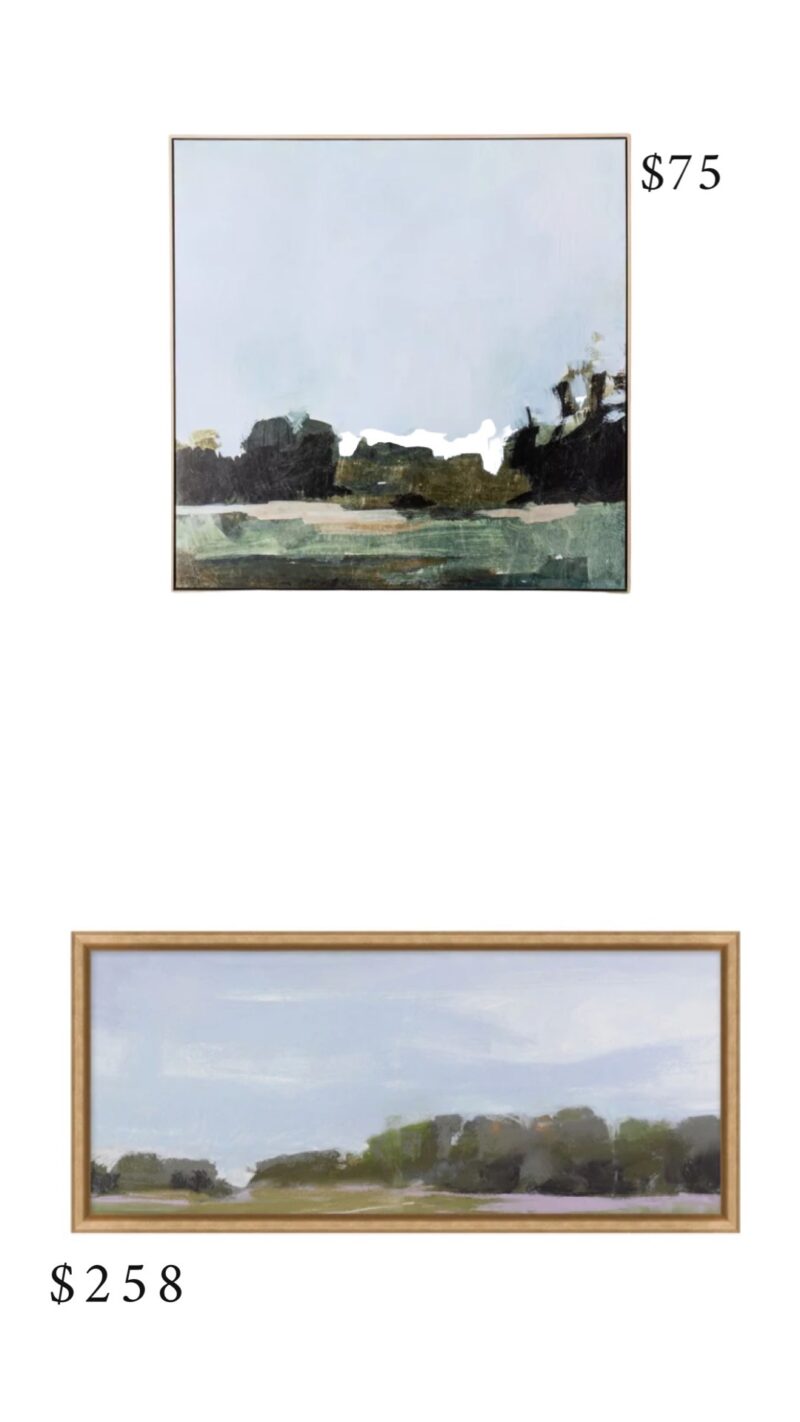 There is no question you can spend a fortune on artwork. And a special piece is just that. . . quite special. But if you are filling a home or designing a room on a budget, it's often impossible to set aside a huge chunk of money for art. There are so many great options out there. The high end McGee and Co. piece is beautiful. It would look wonderful above a bed. But I also love the Studio McGee for Target version. It brings in a similar color scheme and feel to a room. This would be gorgeous above a buffet or set above a fireplace.
STYLE FOR LESS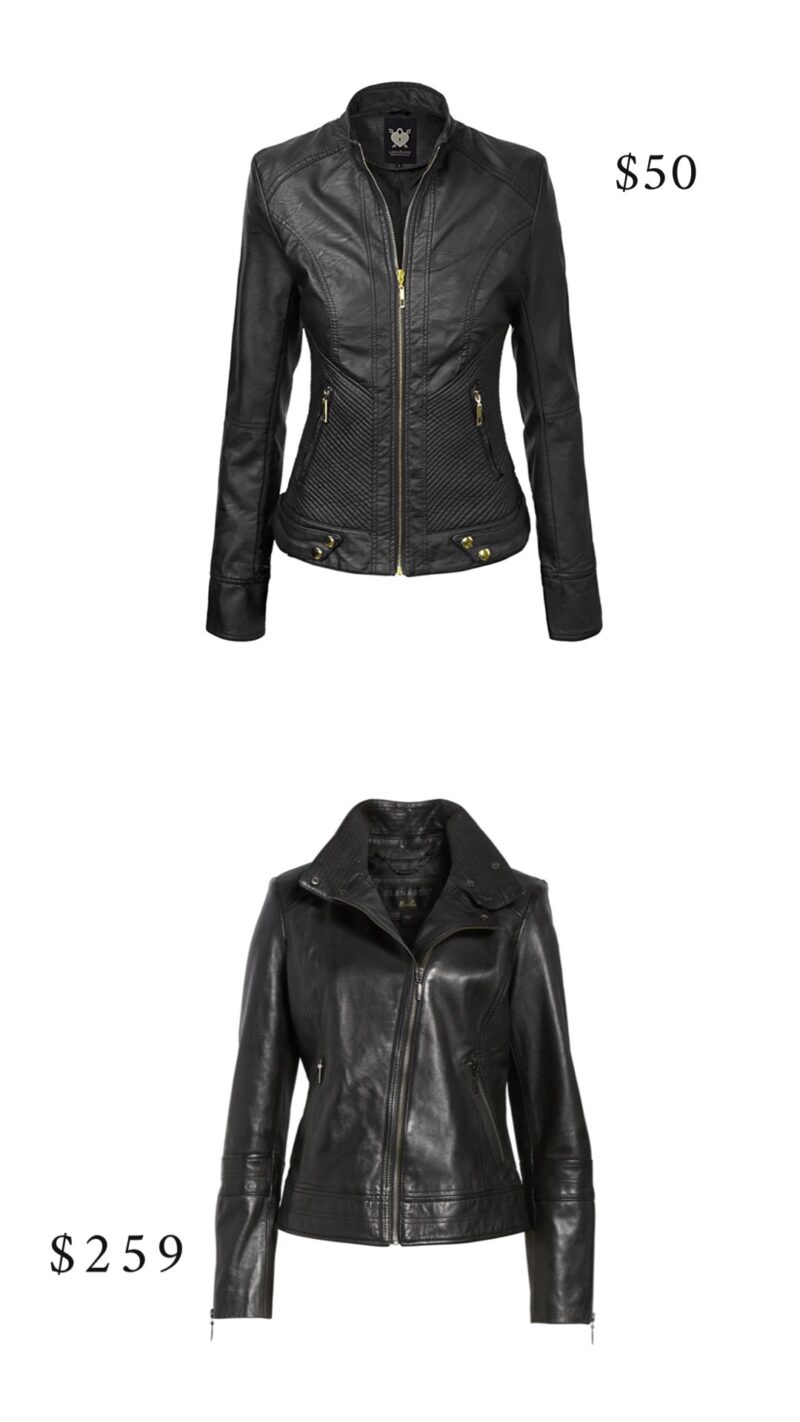 A good leather motto jacket never goes out of style. They are sleek and sporty and look great dressed up or down. This version is actually on sale fro $259 and I'm sure it is very soft and pretty. I bought this $50 faux version last year and love it. I wear it all the time. It's so cute for date night or paired with leggings and kept very casual.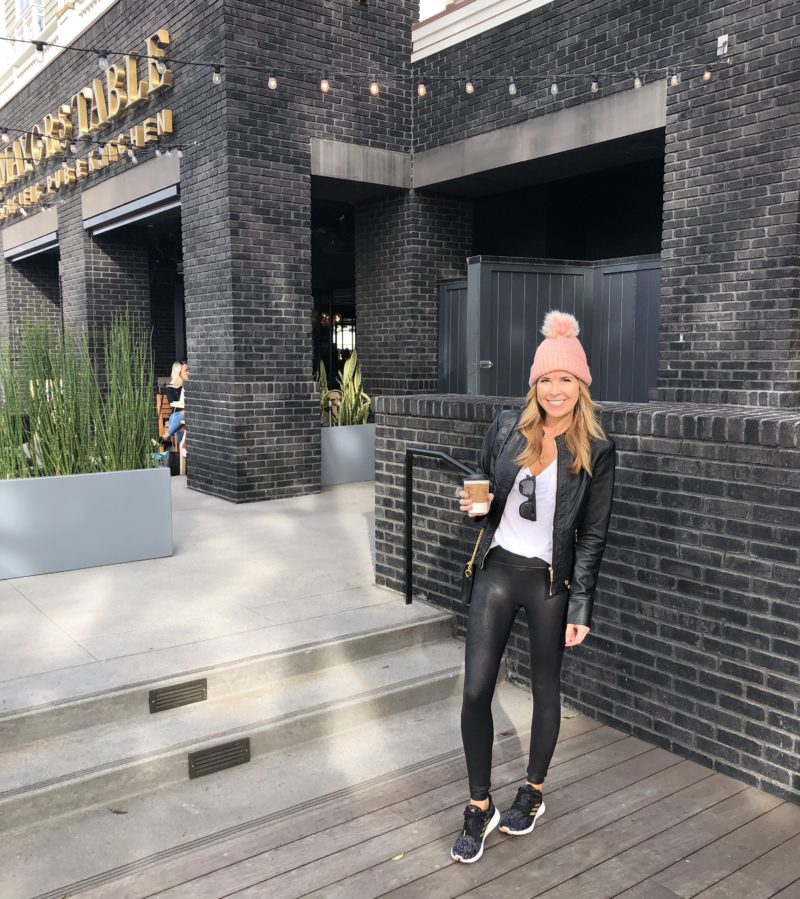 Here I paired the $50 version with my favorite leggings and sneakers.
ADDING IN SOME GREENERY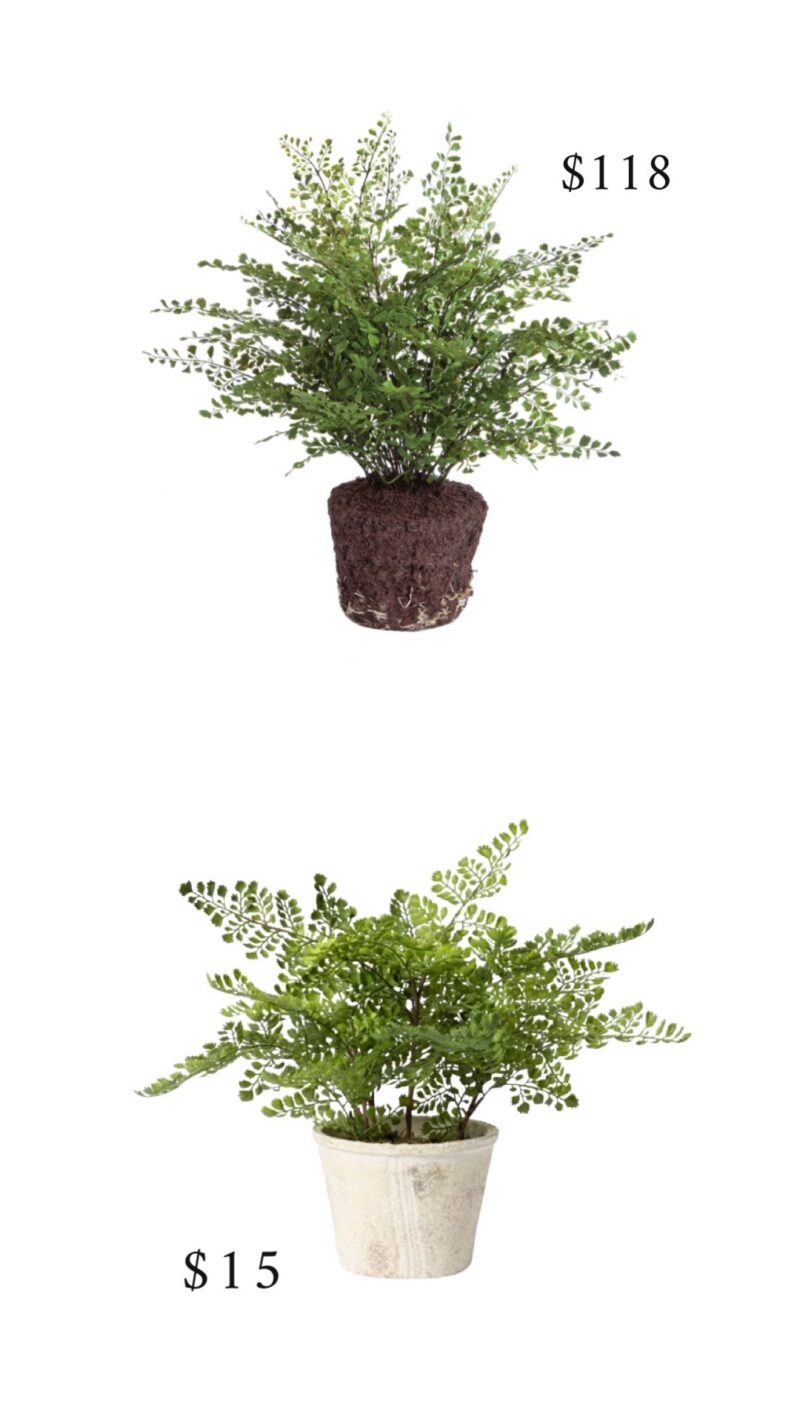 There's no question that all spaces benefit from a little bit of greenery. The real deal is always best but that isn't exactly practical. I love a good faux plant and you DO NOT need to spend a fortune. I admit that the good ones aren't always easy to find, but when you score one it's the best feeling. This $118 version, while pretty, will cost you. Get the same look for just $15 with this beauty.
THE BLACK CABINET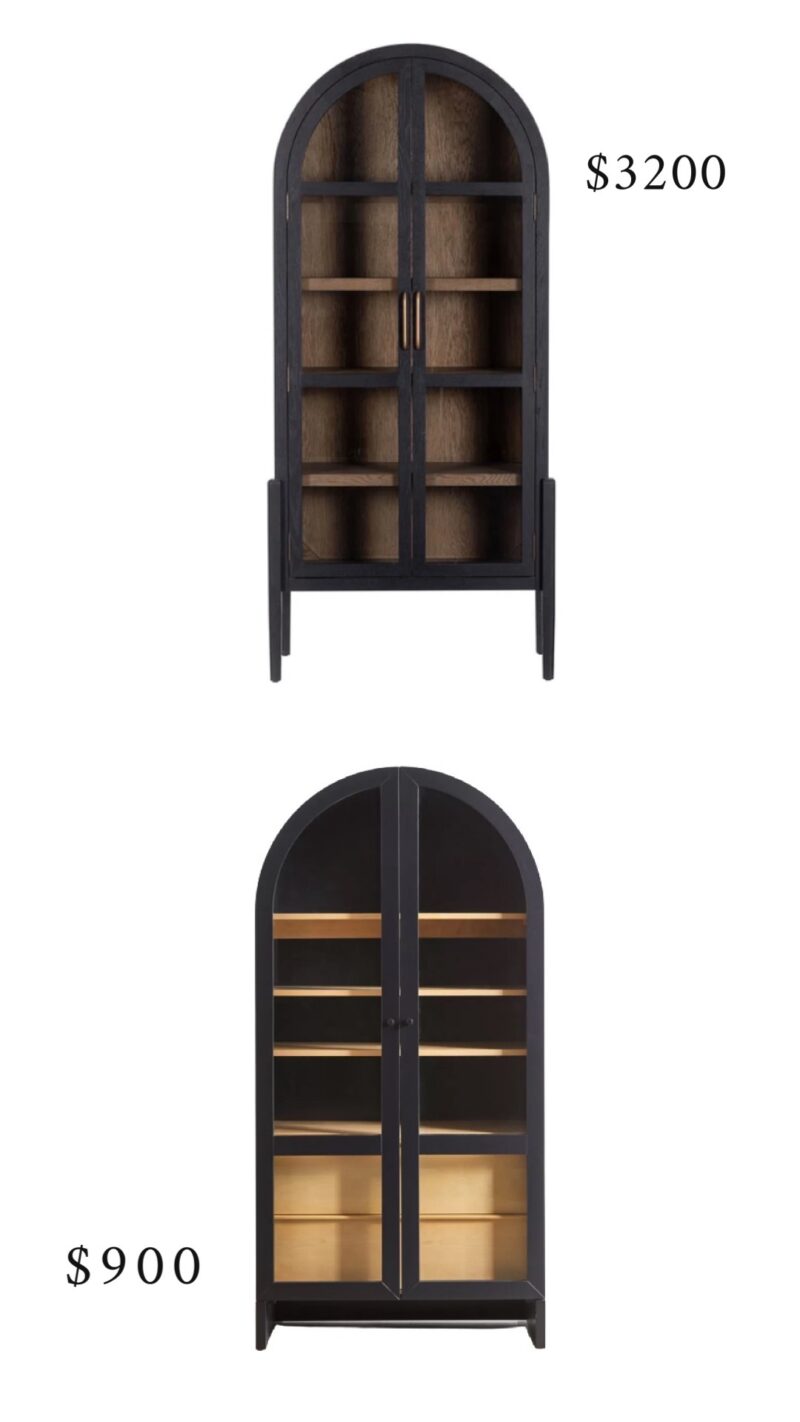 The black cabinet is making a huge comeback right now and I love the look. There is no question this beautiful piece will be a show stopper in any home. I also think you can save a lot with this one. And don't forget you can always paint the inside of a piece so if you want more of the inside to be black, that is always an option. Such a pretty way to display special pieces.
*UPDATE: Another black curio cabinet option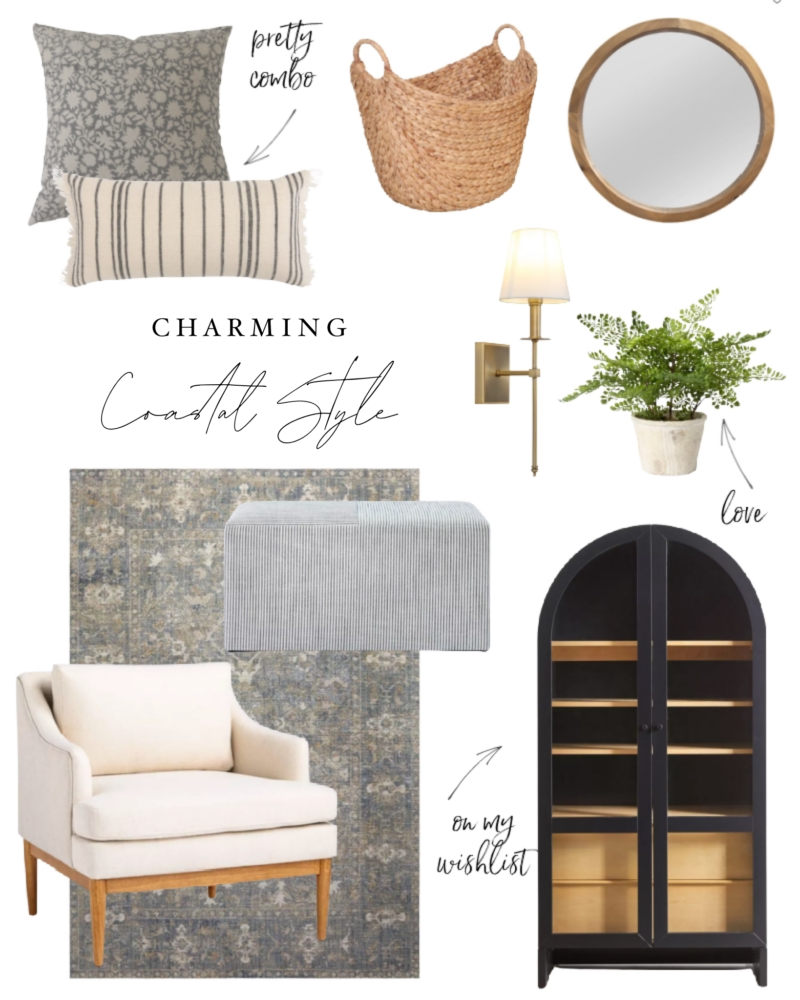 I wanted you to see how I paired this cabinet with more subtle tones. The black grounds the space while keeping the rest of the room really light and airy. Love this ottoman (great price).
floral pillow | pillow | basket | mirror | sconce | plant | rug | chair
PAY THIS NOT THAT
Off and running for a busy day. Hoping to actually make it through my to-do list. And then I need to get caught up on reading. I'm in a book club with my husband and daughter and I'm about to get kicked out because I am so far behind. They run a tight ship. Wish me luck.